Kay Dummier, an Alabama public school teacher for nearly three decades, knew one of her former students was nominated for an Oscar at Sunday night's 95th Academy Awards.
Dummier, though, said she never expected to get a live shoutout from the student, Daniel Scheinert, who took home three Oscars Sunday night for his film "Everything Everywhere All at Once."
"When he said my name I nearly flipped. Wow," Dummier told "Good Morning America." "I was watching it live."
Scheinert, along with his creative partner Daniel Kwan, won this year's Oscars for best director, best original screenplay and best picture.
In one of his acceptance speeches, Scheinert thanked the public school teachers who helped him along the way, including Dummier.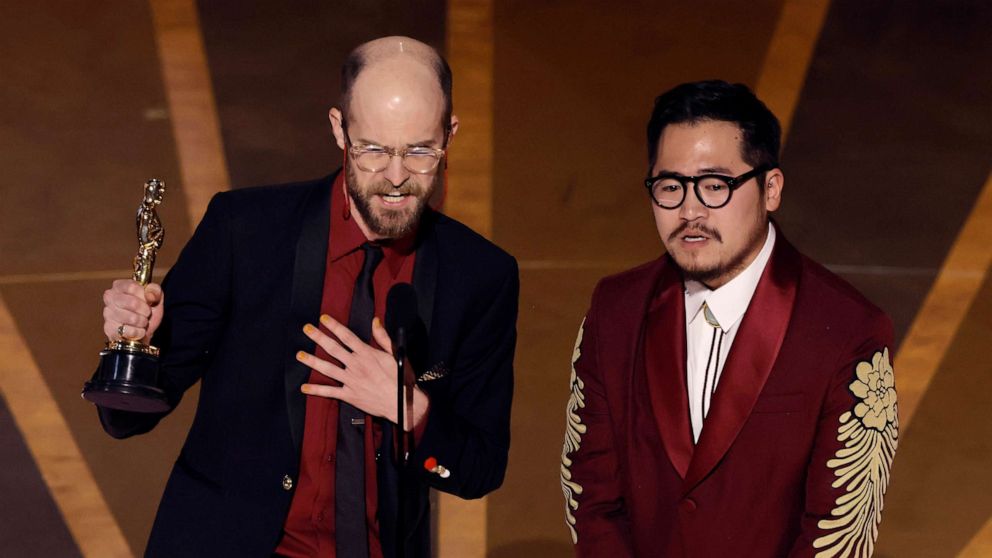 "I had a fantasy as a kid of winning an award and going up and telling off all the teachers that gave my brother and I detention so here goes," Scheinert said. "I'm just kidding, these are teachers that changed my life, mostly public school teachers ... Ms. Dummier, Mr. Toole, Mr. Hudson, Mr. Chambers, Madame George ..."
"You guys educated me, you inspired me, you taught me to be less of a butthead," he said.
Scheinert, an Alabama native, attended Oak Mountain Elementary and Middle School in Birmingham, where Dummier said she taught him in the fourth grade.
"I remember him, but I don't remember doing anything special with him that I don't do for all kids, so I don't really know ... the impression I made," Dummier said of the onstage recognition. "I treated him like all my other neat little kids."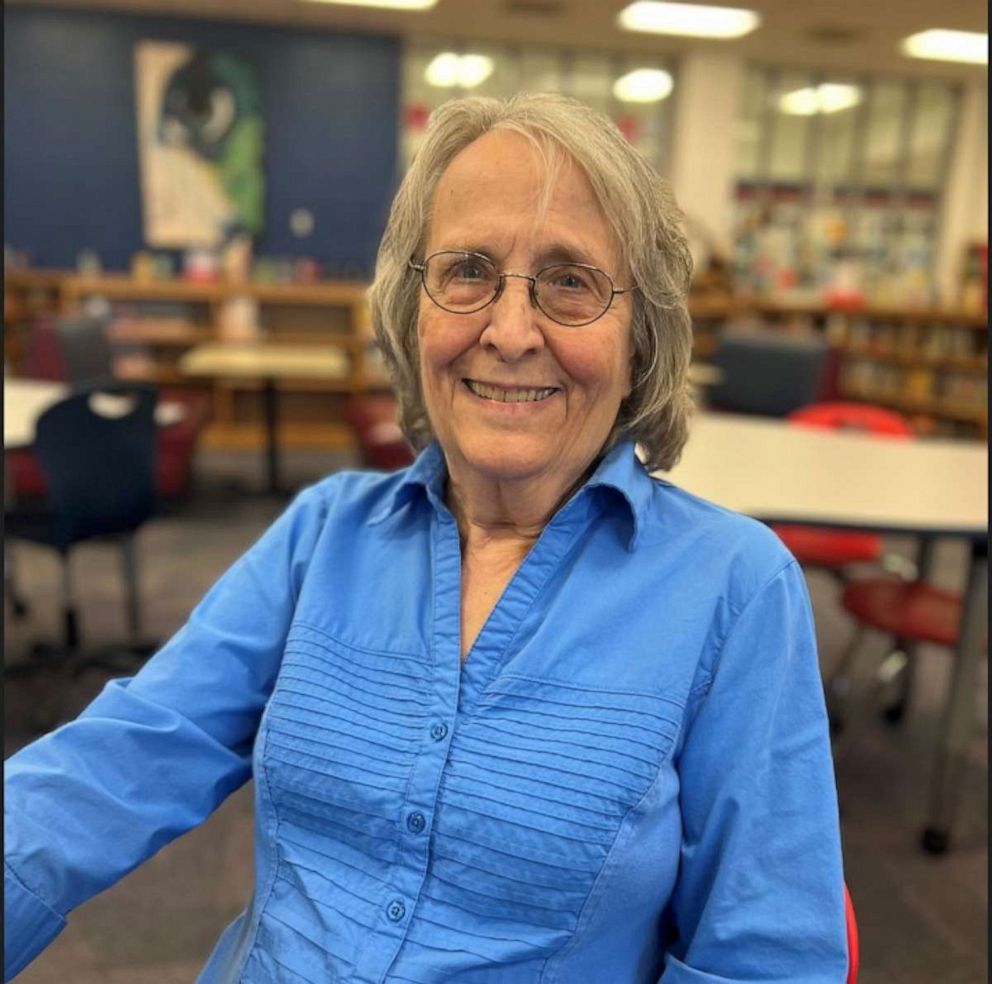 Dummier, who is now retired, said she did not realize Scheinert was working in Hollywood until her grandson saw "Everything Everywhere All at Once" and reported back to her that it was a great movie. She said when she saw Scheinert was nominated, she tuned into the awards show to "make sure he got something."
In addition to thanking his teachers, Scheinert recognized his parents, thanking them for "not squashing" his creativity as a child. He attended the Oscars with his mother, Becky Scheinert.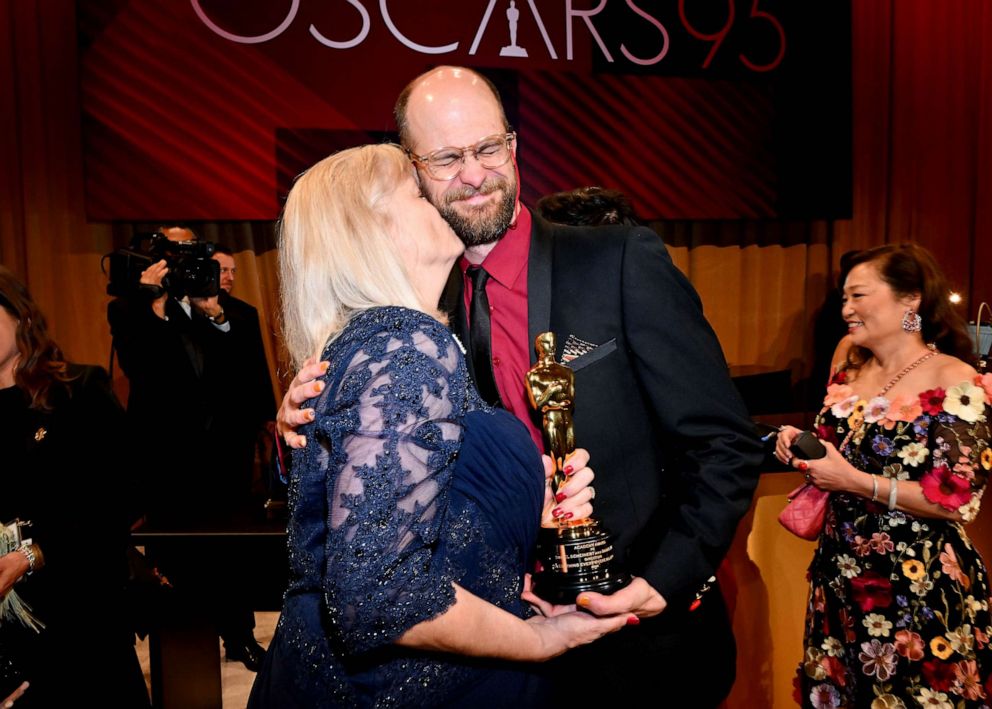 Dummier said she was "tickled" that Scheinert thanked both teachers and his parents.
"I'm really impressed with him that he thanked public school teachers, because where do they think they get their start?" she said. "And the next time he got [an award], he thanked his parents first, so I thought, you know, this guy has got his head on straight."
Some of the other teachers Scheinert thanked in his speech taught him at Shades Valley High School, a public school in Irondale, Alabama, where he attended the Jefferson County International Baccalaureate School.
The superintendent of Jefferson County Schools told "GMA" in a statement the school system is "honored" that Scheinert recognized his teachers at the Oscars. The high school teachers Scheinert recognized in his speech have since retired.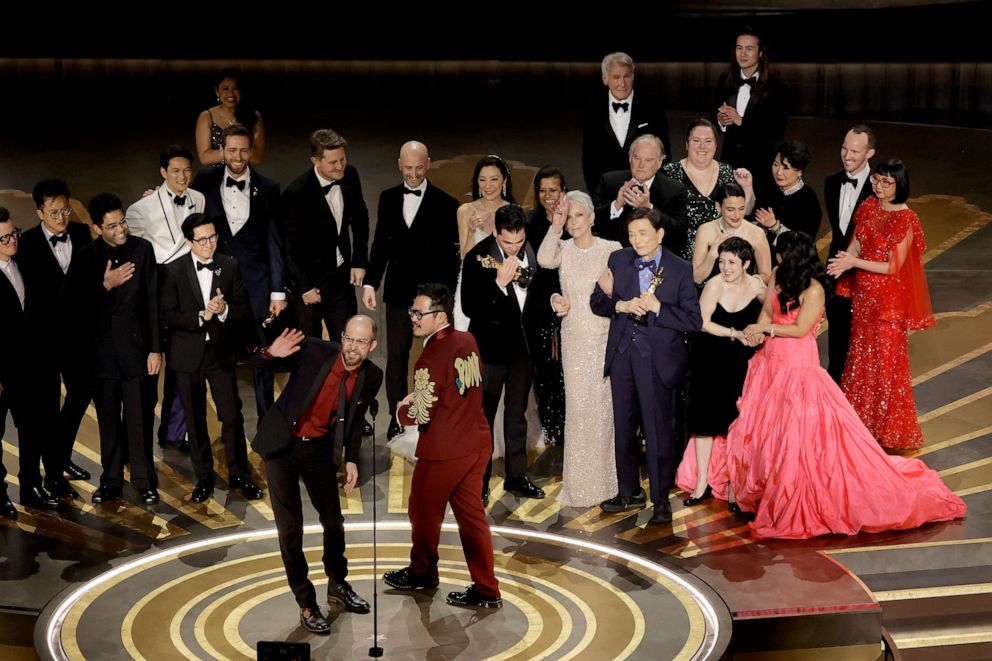 "We are so proud of our graduate Daniel Scheinert! It was a special moment to see him recognized for his outstanding work," Dr. Walter Gonsoulin said in a statement sent via email. "We are also honored that he took the time to thank his teachers who made a difference in his life. Teachers do what they do to empower students with the tools they need to be successful; they teach to change lives."
Gonsoulin continued, "One of the main goals of our school district is to help our scholars achieve their dreams. There is no greater joy than to see a student go on and succeed at the highest level!"