Toby Keith reveals his battle with stomach cancer
Toby Keith gave an update on his battle with stomach cancer at the People's Choice Country Awards Thursday night.
The "Should've Been a Cowboy" singer, 62, stepped out with longtime wife Tricia Lucas on the red carpet and told E! News he's feeling "pretty good."
"It's a little bit of a roller coaster," he continued. "You get good days and, you know, you're up and down, up and down. It's always zero to 60 and 60 to zero, but I feel good today."
Keith's 30-year career in the industry was celebrated during the inaugural awards show, as he was awarded the Country Icon Award.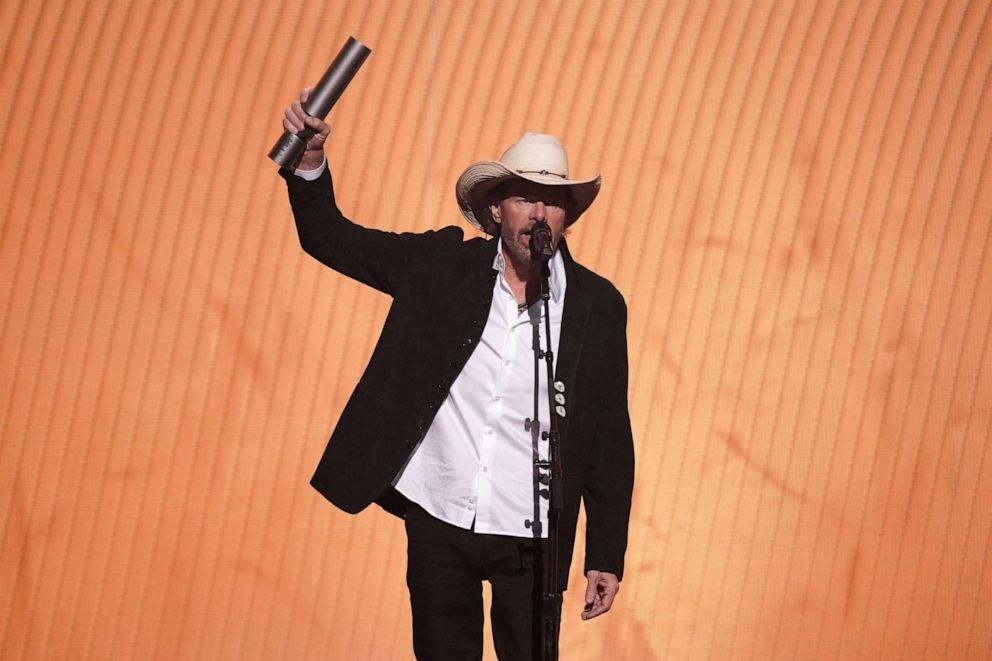 He gave a nod to his health situation in his acceptance speech, saying, "I want to thank the Almighty for allowing me to be here tonight; he's been riding shotgun with me for a little while."
"I want to thank my beautiful family that's here. A lot of people go into making a big career like this of 30 years," he said. "Most of all, I want to thank the fans for still allowing us to do what we do."
Keith was diagnosed with stomach cancer in 2021.