A 6-year-old Louisiana girl recently went viral after a photo of her looking confident and poised at her kindergarten graduation was shared tens of thousands of times on social media.
DeLexus Sims shared her daughter Taylor's photo in a May 24 Facebook post, and in just a week, it had garnered more than 13,000 shares and 22,000 likes.
"Multiple people had shared it and I was like, 'Wow.' And then days go by, it's still getting shared," the 28-year-old mom recalled to "Good Morning America."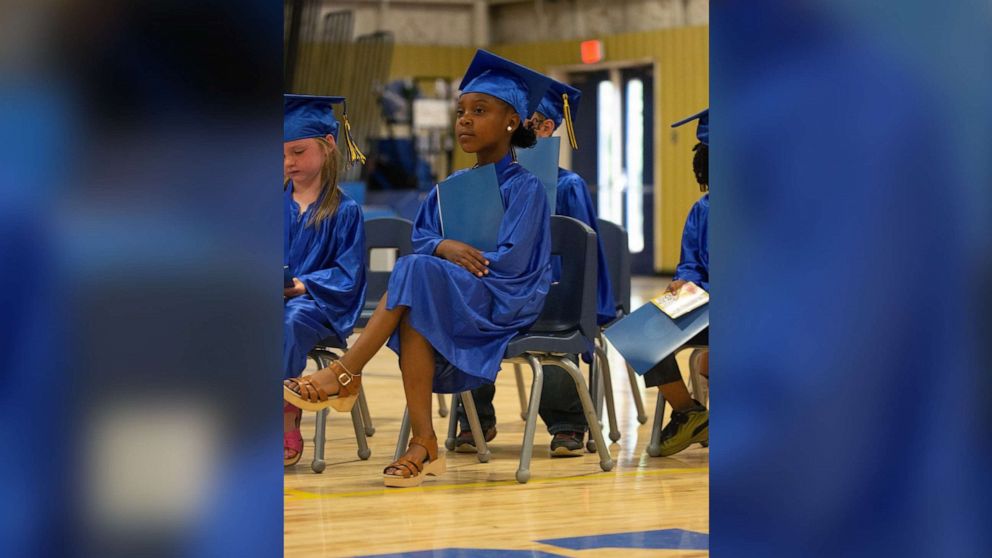 "Then I started getting inbox [messages] out of the blue, like, 'Your daughter has made it to Twitter.' 'Your daughter, somebody made a TikTok of her.' This person shared her, that person shared her. I was like, I just didn't even know what to say. I really was just 'wow' at the time."
Thousands of Facebook users couldn't resist commenting on young Taylor's photo.
"This young lady didn't come to play ❤️. Looking like a Boss," wrote one commenter.
"Future CEO 👌," another one wrote simply.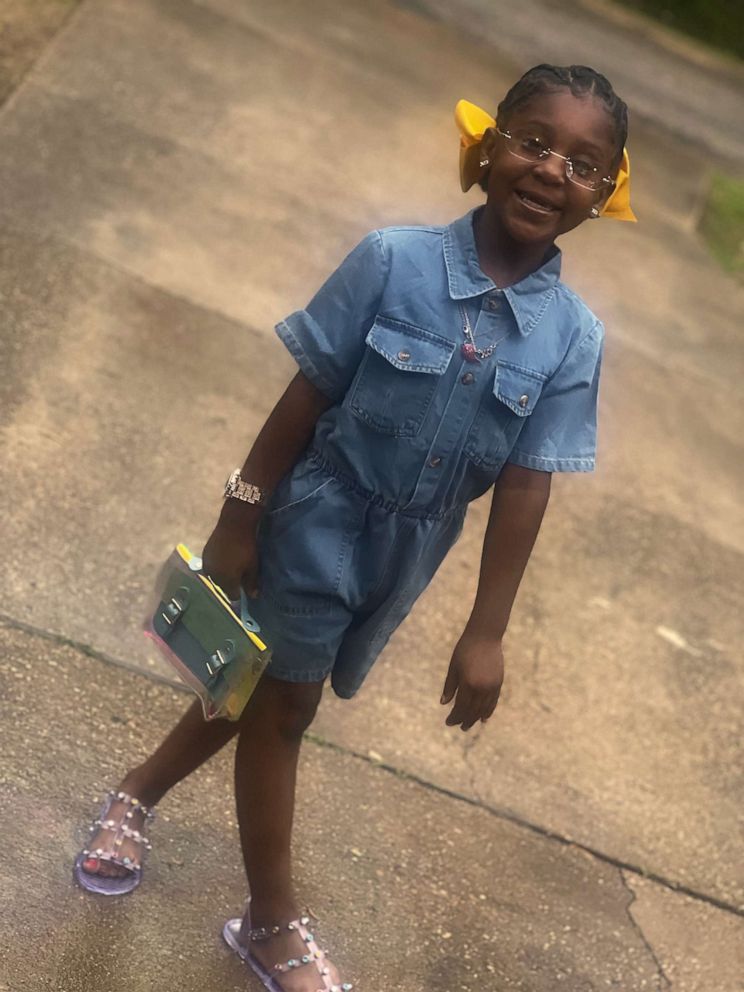 Sims, who describes her daughter as "outgoing," "very smart," and "very kind," said her pose in the snapshot was "typical Taylor" and wasn't staged, as some social media users have speculated.
"Taylor wasn't even paying me any attention. Taylor was literally, every time a friend's name got called, she was rooting for her friend. She was not paying me any attention at all. So it wasn't staged," the mom explained.
"The picture was just amazing, like... the elegance of a 6-year-old. Most adults don't even have that, and to see a 6-year-old sitting there, like, just so focused is mind-blowing," Sims added, saying she couldn't help but laugh at her daughter's sassy posture.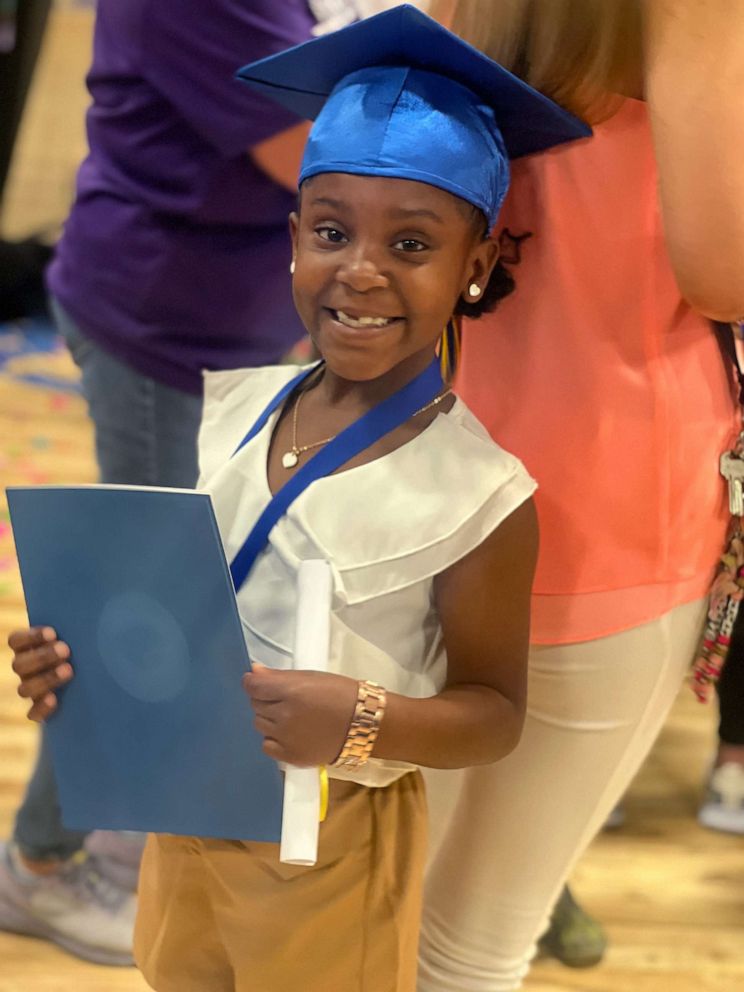 Although Sims was at Taylor's graduation ceremony and captured her own pictures that day, Taylor's eye-catching snapshot was taken by Demarcus Green, a fellow student at her school, Beekman Charter School in Bastrop, Louisiana.
Beekman Principal Samantha Mann told "GMA" in a statement, "Taylor has a spirit about her that is a force to be reckoned with! I know she will do amazing things in life. She truly represents what it means to be a Beekman Tiger."
Now that she's graduated from kindergarten, Taylor also told "GMA" she is looking forward to her summer break, attending first grade and, last but not least, becoming a cheerleader one day.