A 98-year-old Kentucky woman recently met her great-great-great-granddaughter for the first time, a moment the family captured in a special photo to remember the occasion.
Cordelia Mae Hawkins, known as MaeDell to her family, got to hold her great-great-great-granddaughter Zhavia Danielle when Zhavia and her mother, aunt, grandmother, and great-grandmother gathered for a visit at Hawkins' nursing home on Feb. 19.
Zhavia was 7 weeks old at the time and is Hawkins' second great-great-great-grandchild but first great-great-great-granddaughter. Hawkins' granddaughter Gracie Howell told "Good Morning America" the family matriarch was very eager to see everyone together.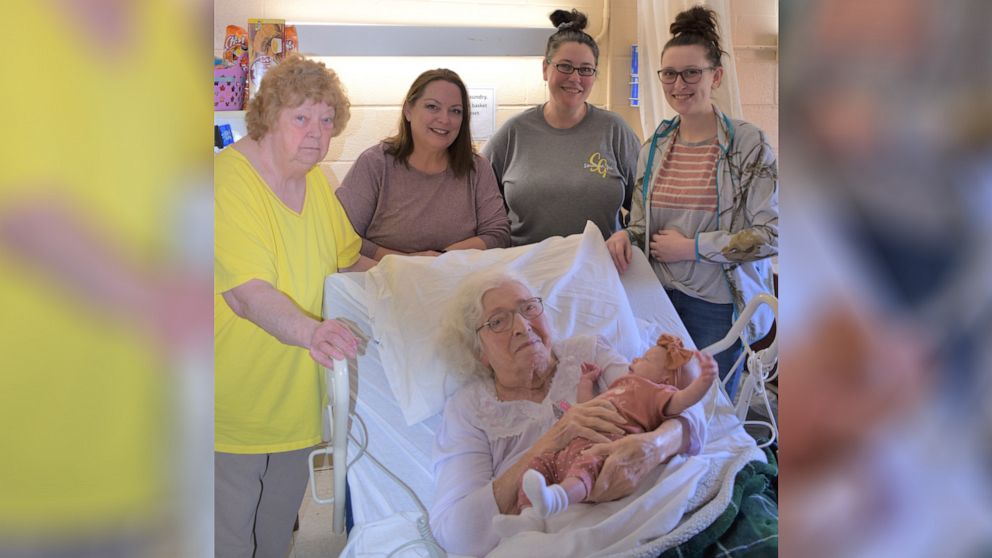 "We just kind of planned a day and we just all met and grandma knew we was coming," the 58-year-old told "Good Morning America." "She was excited. We had three hours with her."
"The baby got a little fussy. She was like, 'Here, give me that baby.' I mean, she's just a natural,'" Howell recalled.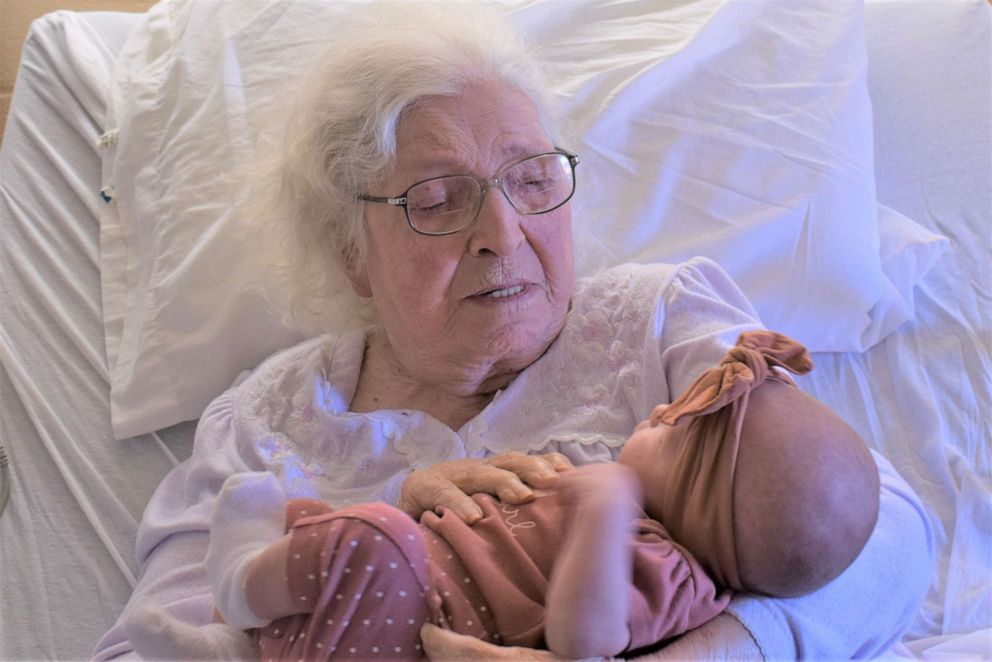 Howell's sister Sheryl Blessing took the photo, which features, from left to right, Howell's mother Frances Snow, Howell, Howell's daughter Jacqueline Ledford, Howell's granddaughter and Zhavia's mom Jaisline Wilson, and in the center, Hawkins holding Zhavia.
"I know it's rare for six generations … it's even rarer for all of them to be the same gender," Howell added." We're all girls, girl power as well."
Howell explained to "GMA" her grandmother married at 16 and eventually went on to remarry two more times.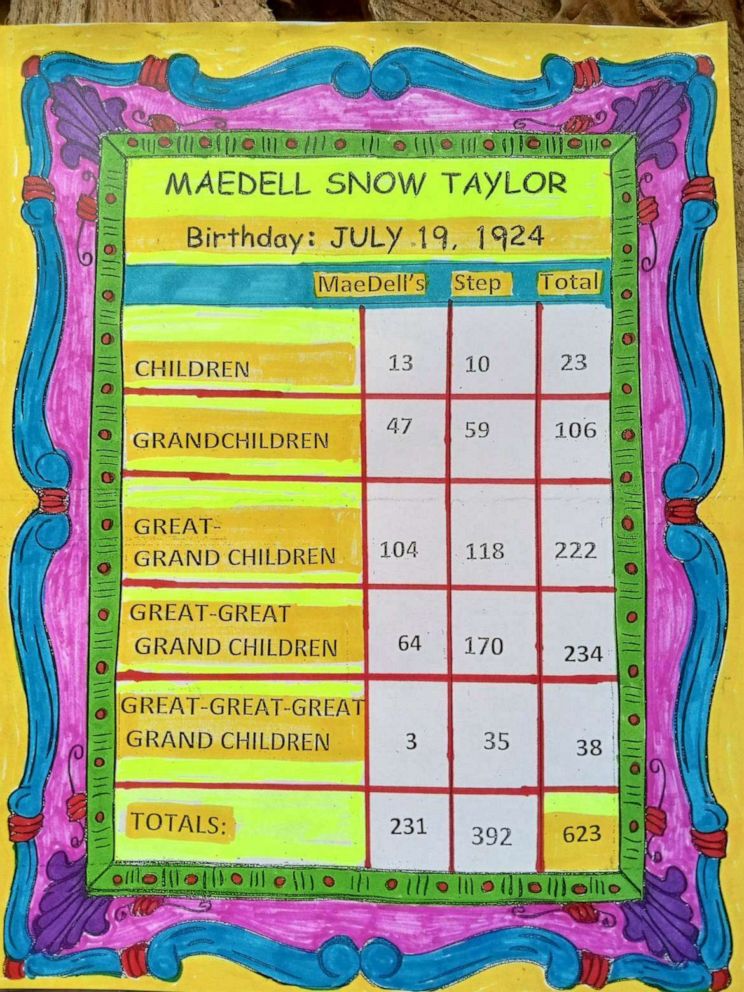 Hawkins has a large family, including 13 children and 10 stepchildren, and according to a chart the family created, the 98-year-old currently has 623 descendants. Howell said, as the family story goes, Hawkins always made sure her children had a hot meal in the mornings before school and in the evenings.
"She's had a tough life. But she's got a good spirit," Howell said.
Editor's note: This was originally published on Mar. 3, 2023.