Allyson Felix talks Annual Salute to Women in Sports
Vivien Killilea/Getty Images, FILE
Allyson Felix is no stranger to breaking down barriers and now, she's trying to knock one down for expecting moms as well.
The Olympian and mom of one announced on Instagram Tuesday that her shoe line and lifestyle brand, Saysh, would offer pregnant customers a new pair of the brand's Saysh One sneakers if they experience changes in their feet that resulted in an increased shoe size.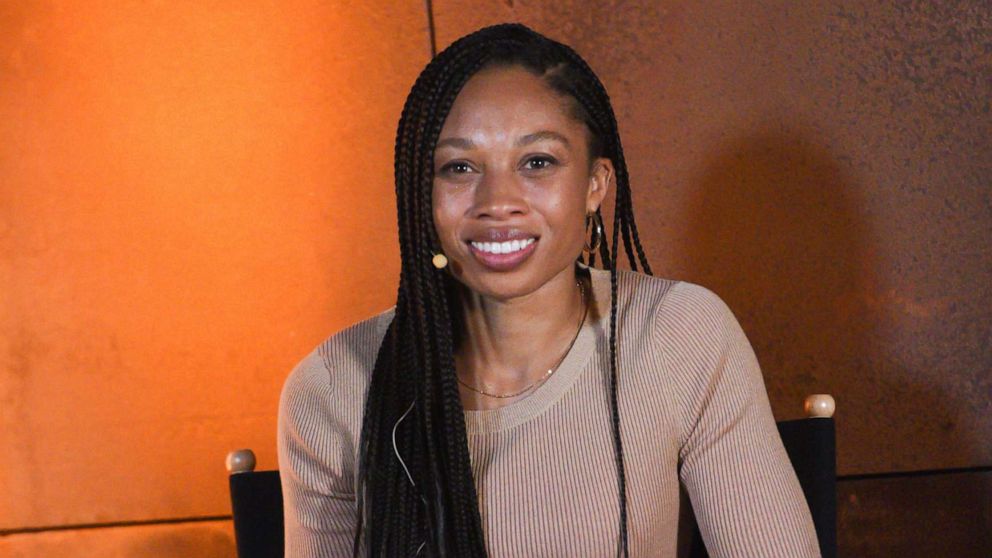 The announcement of Saysh's maternity returns policy was also shared on the shoe company's website underneath the tagline, "Equality Over Antiquity."
"It's about time someone did something like this. I'm continuing to learn how important it is to create change instead of kindly asking for it," Felix wrote in her Instagram caption.
"I hope that @bysaysh will be able to lead the way in this area and that women will feel seen by the policy."
According to a press release shared with "GMA," Saysh's new policy will be based on "the honor system" with "no strings attached."
"Pregnant customers who have previously purchased a pair of Saysh Ones - either directly from Saysh or through a wholesale partner - just have to send the brand an email, and Saysh will send them the sneakers," the company said in its release.
Felix, who welcomed daughter Camryn Grace in 2018 with husband Kenneth Ferguson, said in a statement, "As a runner, I have to pay attention to every little change in my body, and I went through a lot of change during pregnancy. I didn't even realize that my feet could grow that much. I was tired of begging brands to meet me where I was, as both an athlete and a mother, and I was tired of sacrificing comfort and style. So I decided to make my own rules."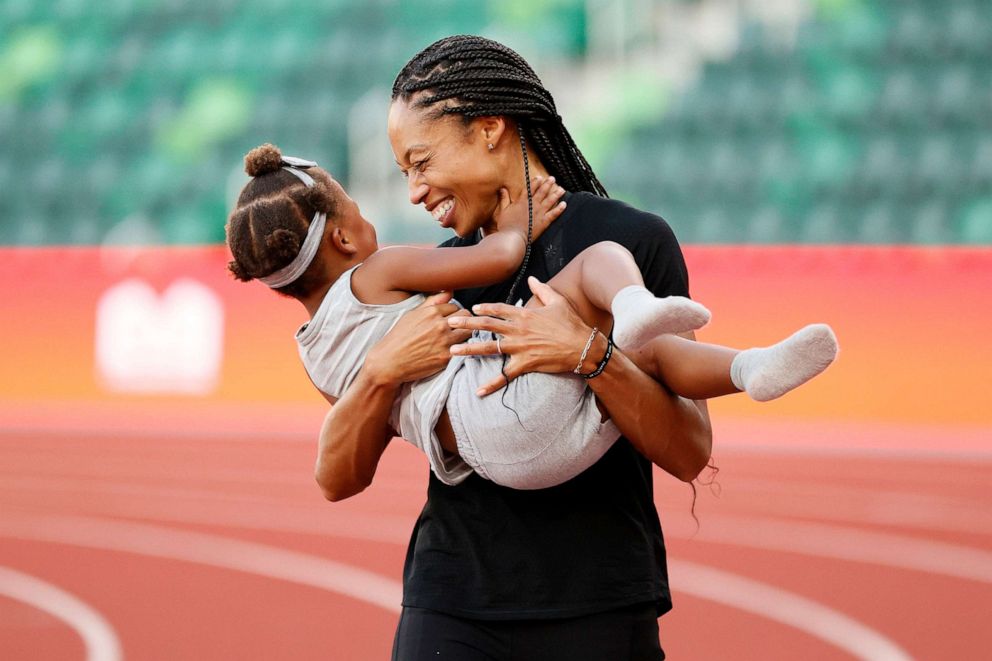 Reaction to Saysh's new policy has generally been positive with some sharing their own experience with feet changes following pregnancy.
"This is amazing! I have 10+ pairs of sneakers (I'm a trainer) and none of them fit due to my pregnancy. I'll definitely check out yours in the future!" wrote one commenter.
"This is so great. I was a 7 before I had a baby. Now I am an 8 1/2! 😮," added another.
Pregnancy can lead to a variety of changes in the expectant parent's body, including feet and toe swelling and even changes in foot structure like an increased length, as one 2013 study from the University of Iowa researchers found.
Since becoming a mother, Felix has increased her advocacy work. The famed track and field star joined a CDC campaign last year, opening up about her traumatic birth experience and raising awareness of Black maternal health crisis in the U.S.
She also co-founded Saysh with her brother, Wes Felix, last June in a bid to fight against gender injustice, writing in part on Instagram, "This brand represents hope, acceptance, and the power to create change."