A Florida baby is now home after his dad touched millions by dancing on the app TikTok until the newborn left the neonatal intensive care unit (NICU).
Chris Askew of Osteen, Fla., danced for 47 days in videos-gone-viral until bringing Dylan home on Monday, he told "Good Morning America."
"I feel excited, I feel nervous...it's like a roller coaster of emotions," Askew said. "We can finally start being a family again."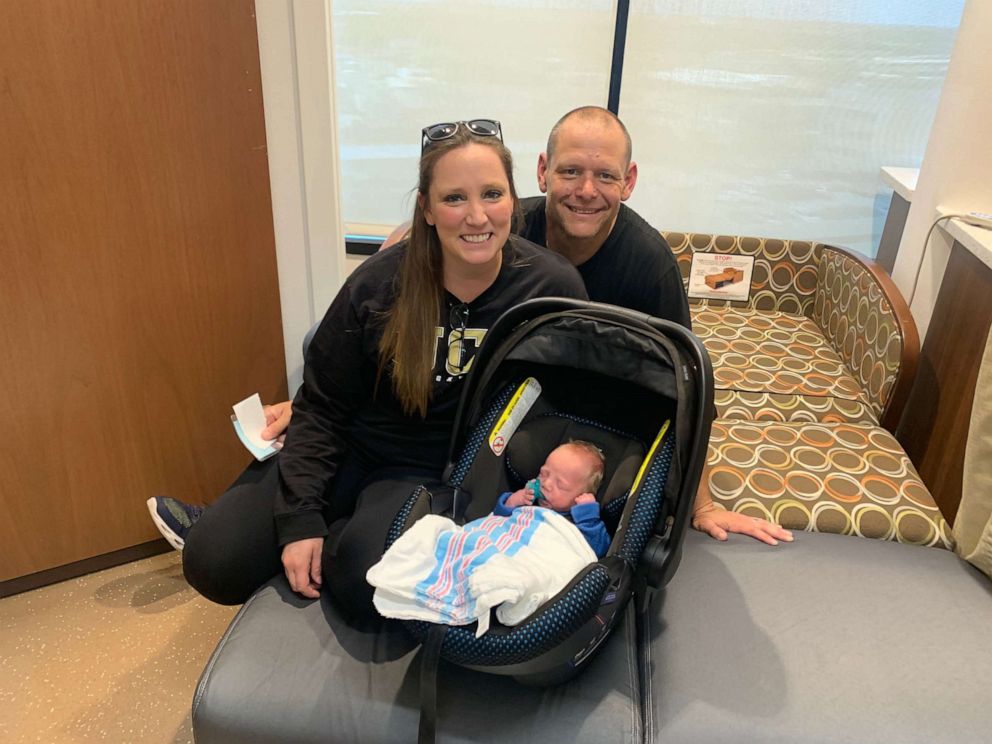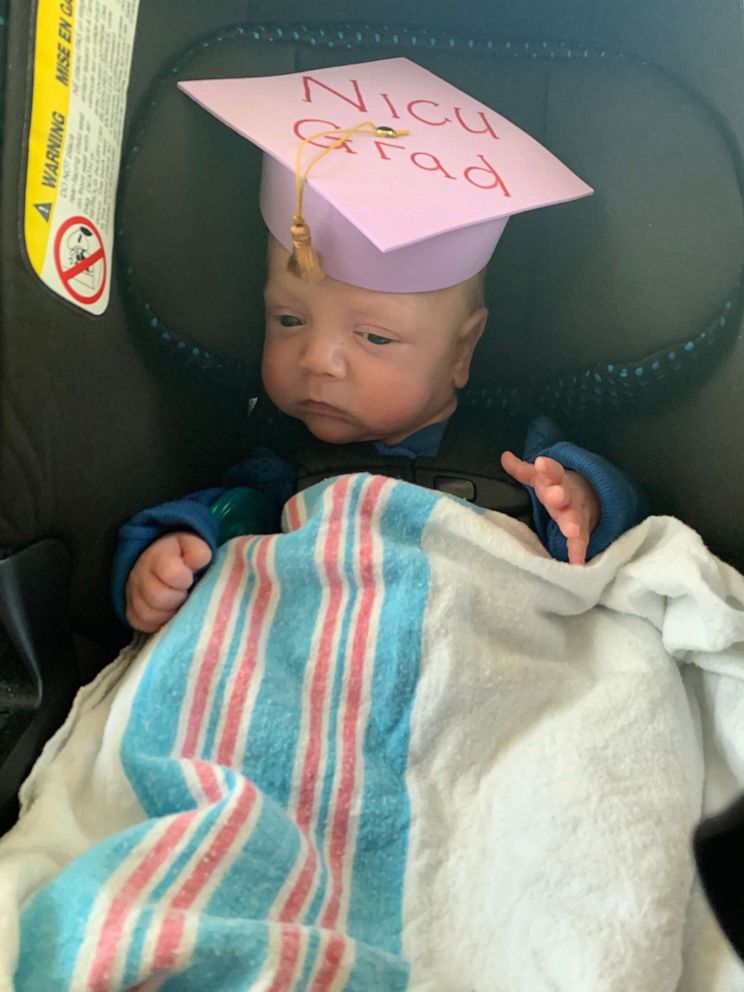 Askew and his wife, Danielle, who are parents to Hunter, 5, Nathan, 3 and CJ, 1, welcomed a fourth son, Dylan, on Jan. 12.
Dylan was born two months premature, weighing only four pounds, after his mom had a partial placenta abruption.
He was cared for in the neo-natal intensive care unit at Winnie Palmer Hospital for Women and Babies, in Orlando.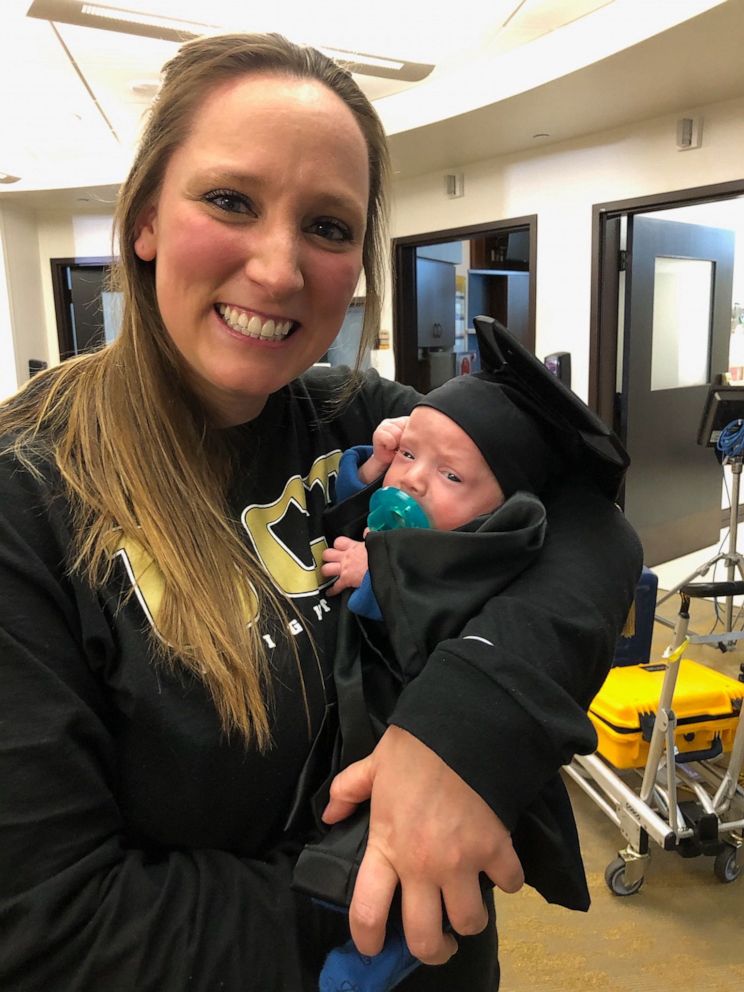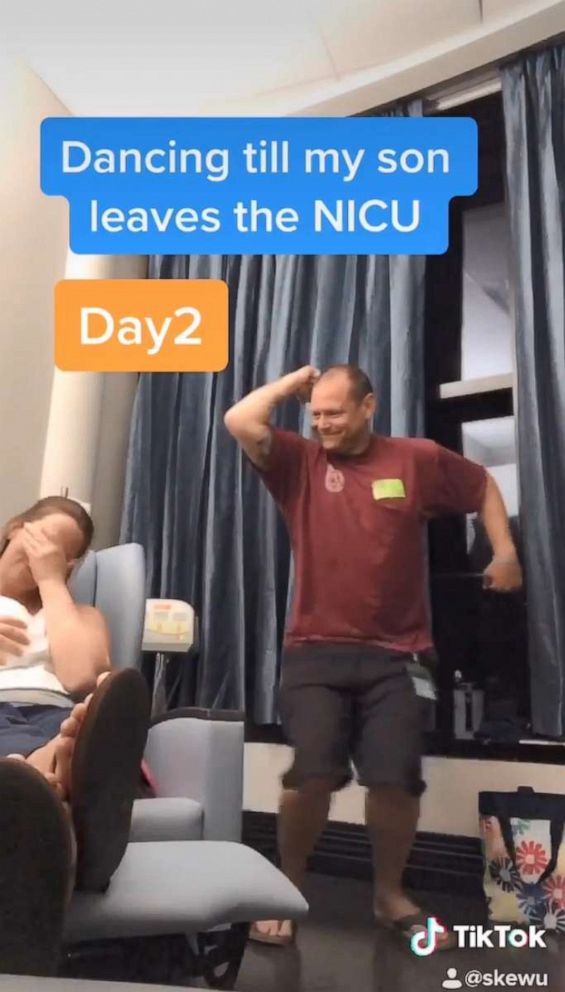 "He's been fighting since the day he was born," Askew, a firefighter and real estate company owner told "GMA" Feb. 6. "I know he's going to be a strong little person once he gets older."
Askew started making the videos after befriending another creative TikTok user.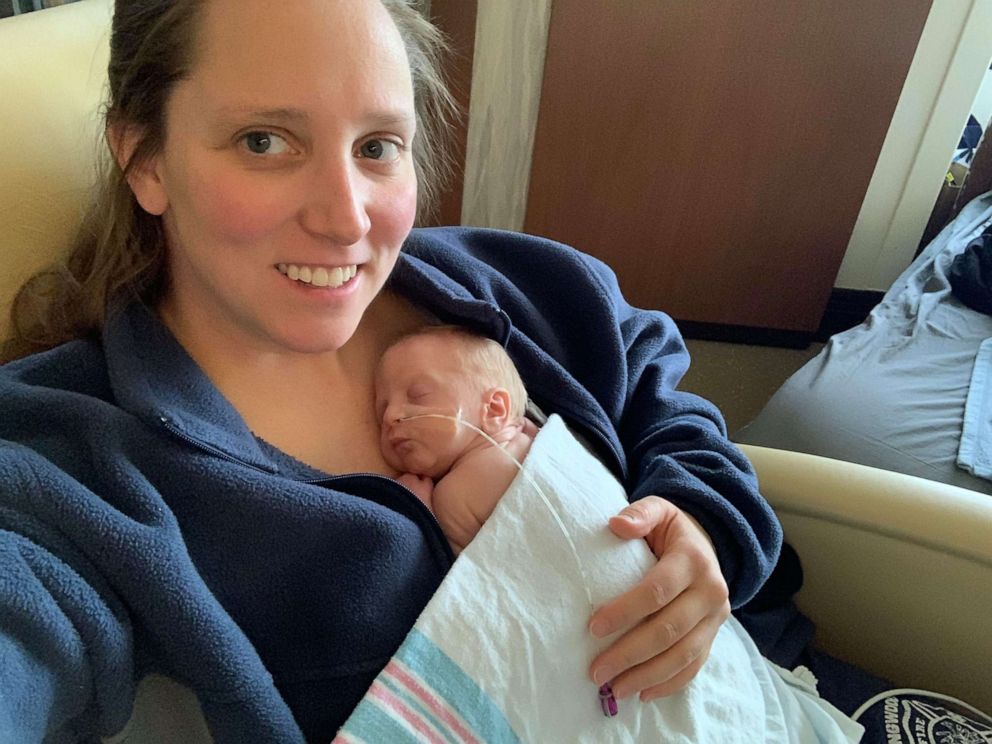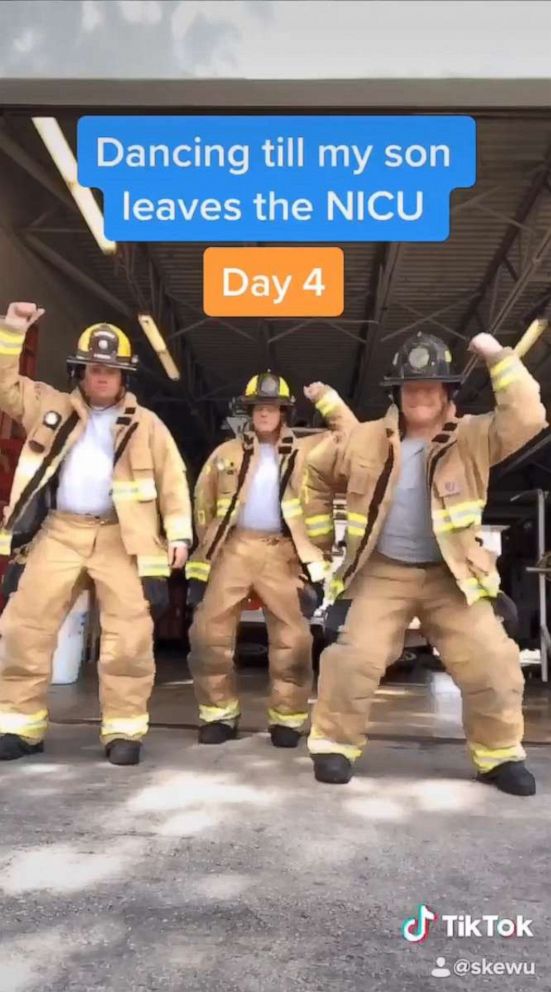 To raise his family's spirits, he danced with his wife's hospital co-workers, his fellow firefighters, on the roof of his house and on the home court of the NBA's Orlando Magics.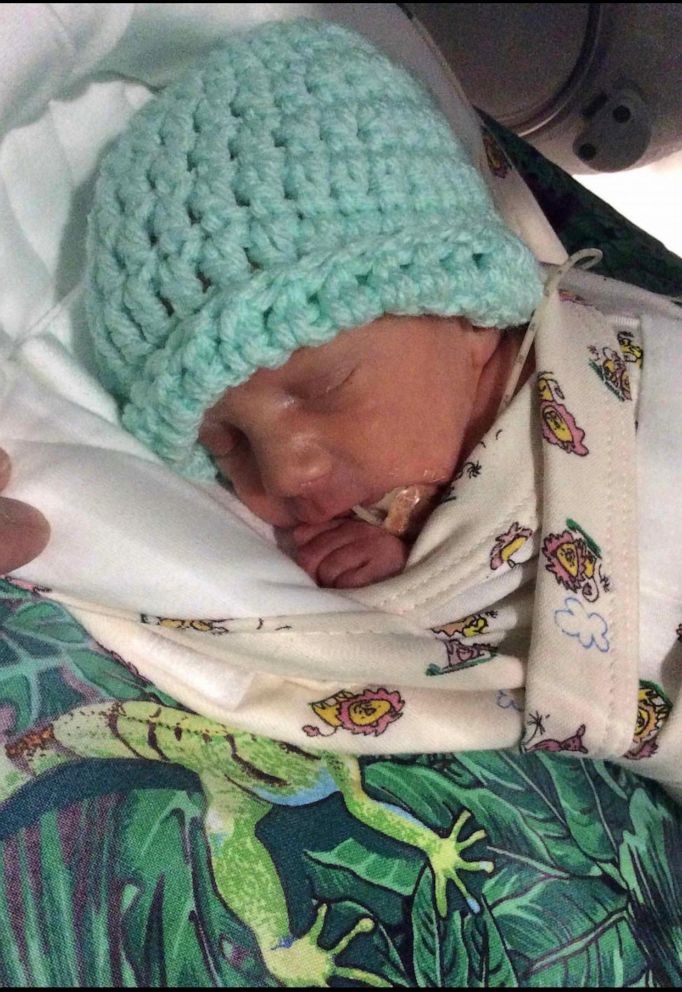 And on March 2, Dylan left the hospital in a knitted cap and gown to signify his "graduation" from the NICU.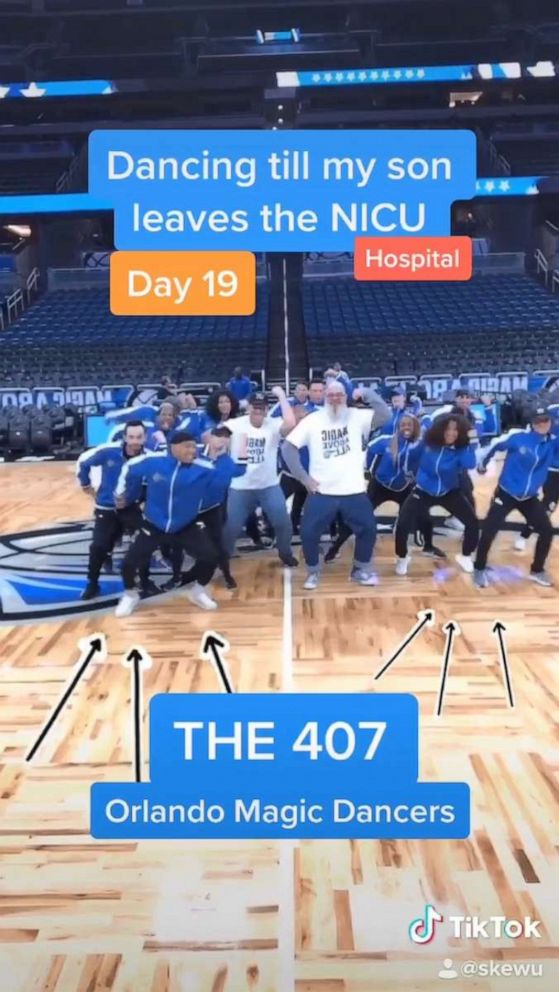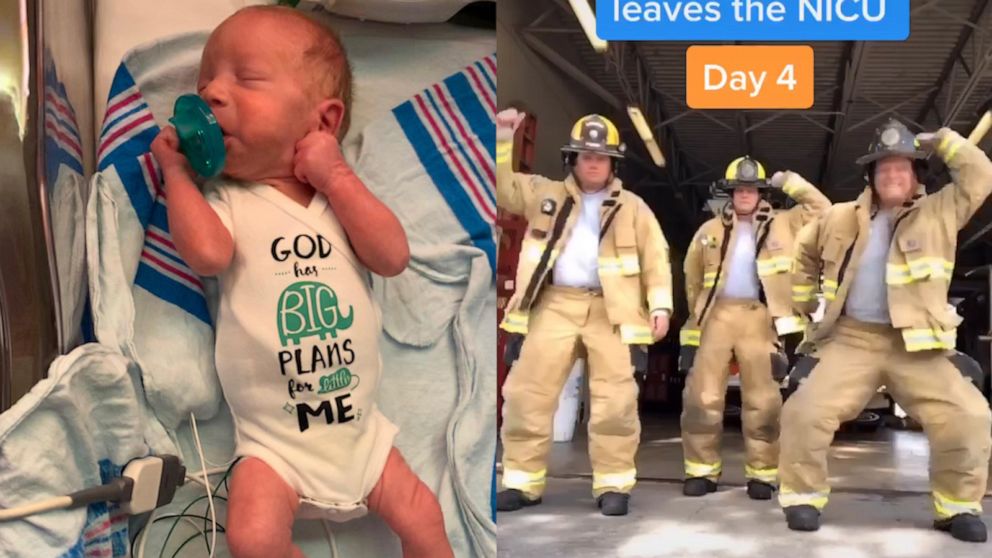 Askew hopes his videos raise awareness of the difficulties moms and dads of preemies face. He's launched an online fundraiser for parents who have to miss work to be with their babies.
Askew said he'll continue making TikTok videos--only this time he will incorporate the entire family.