One dad is showing his support for the LGBTQ community this Pride month in honor of his son.
John Wyatt, 45, from Owasso, Oklahoma, posted a video on TikTok on June 5 in which he and his son Caden, 15, put up a Pride flag in front of their home.
In the video, Wyatt begins by saying, "We are fixing to shock Oklahoma." As Lady Gaga's "Born This Way" plays in the background, Wyatt's son can be seen screwing a large Pride flag near the home's front door.
The flag the family put up is an ally flag, with black and white stripes to represent the heterosexual, cisgender community -- the allies -- and the typical rainbow colors of the Pride flag in the shape of the letter A.
"Caden asked if we could fly that flag and we immediately bought the means to do so," Wyatt told "Good Morning America." "We installed it together that same day and made that video."
According to Wyatt, his wife, Janell, 46, and Caden went to Owasso's first-ever Pride celebration this past May. It was there that Caden saw the Pride flag and purchased it for his home.
"Last year I didn't get to go to Pride, so this year I wanted to celebrate in any way I could," Caden told "GMA."
Caden said that while he was a little nervous about putting the flag up so publicly in a conservative town, he doesn't care what other people think of his sexuality.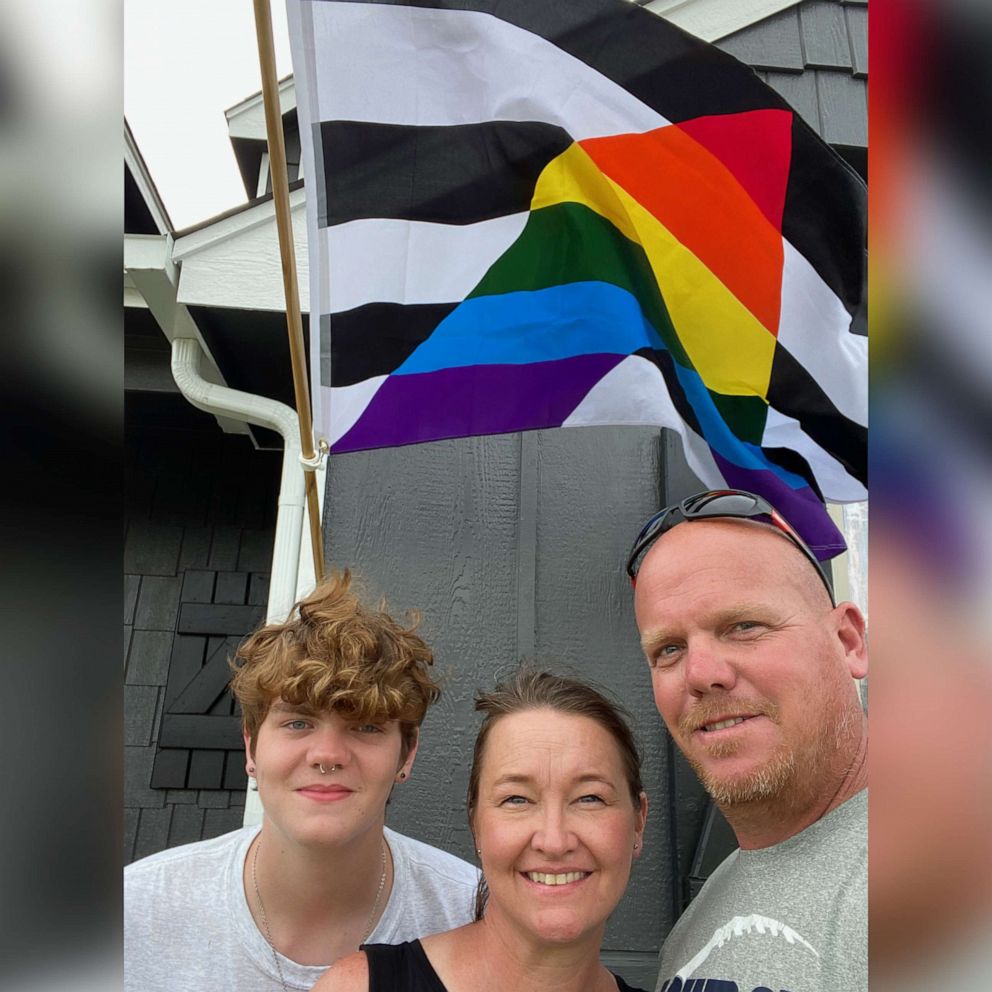 "I would consider Owasso very conservative, as well as most of Oklahoma," Wyatt said. "I haven't seen, or noticed, too much support for the [LGBTQ] community."
Wyatt himself was conservative and religious up until about ten years ago. He said a big part of the reason why he began to distance himself and support the LGTBQ community more was because of his son.
He and his wife suspected Caden might be gay early on, which was a major factor in changing any perceptions they might've had.
"It definitely started me on the thought, 'Well, maybe it isn't necessarily a choice. Maybe it's something you're born into.' And time would prove me right. No one can convince me he wasn't born that way," Wyatt said.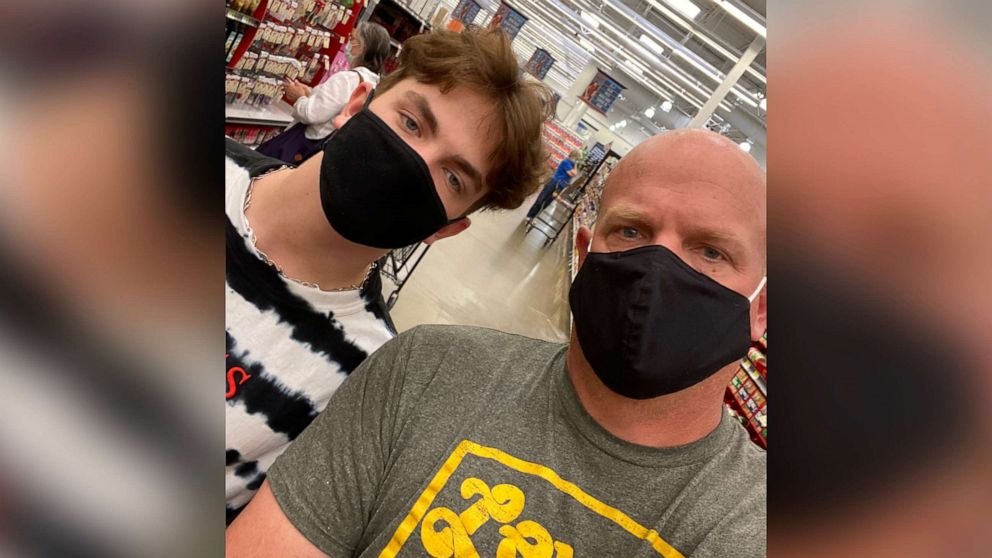 Caden came out to his parents in spring 2020.
"At first I was nervous but my friends encouraged me to," he said. "Then I realized how much my parents would support me so I decided to."
"We told him we already knew and we're super proud of him," Wyatt said. "We all hugged and cried, knowing that his life was about to change."
Coming out hasn't changed much for the family, who continue to support Caden completely.
"He was free to be himself before coming out, and I think that's why he was so comfortable coming out to us," Wyatt said. "He knew he had our support. I think it just helped him fully understand that he could now be 100% the person we always wanted to be."