A Minnesota woman took a job in a nursing home facility so she can be close to her father amid COVID-19.
Lisa Racine is a part-time food nutrition assistant at the Good Samaritan Society in Stillwater, Minnesota, where her dad, Harold Racine, 87, is a resident.
Visitations were restricted amid the pandemic and are now slowly opening back up, but Lisa has decided to keep her job at Good Samaritan.
"I really enjoy the other residents that live there," Lisa told "Good Morning America. "They're so sweet, and unfortunately they're not getting visitors, so I kind of am their visitors."
Harold, who worked in the printing industry before retiring, is a father of eight. He has 16 grandchildren and 12 great-children. His wife, Patricia Racine, died nine years ago.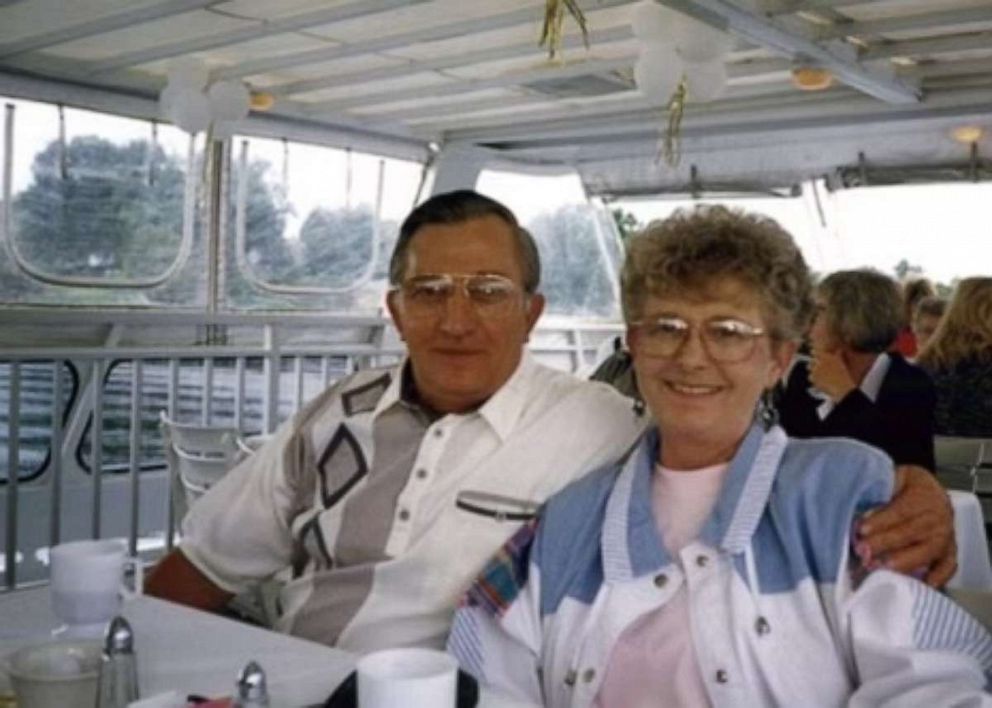 One year ago, Harold moved to Good Samaritan to receive additional care and support.
When the pandemic hit, the facility moved visitations outdoors and, later, to window visits.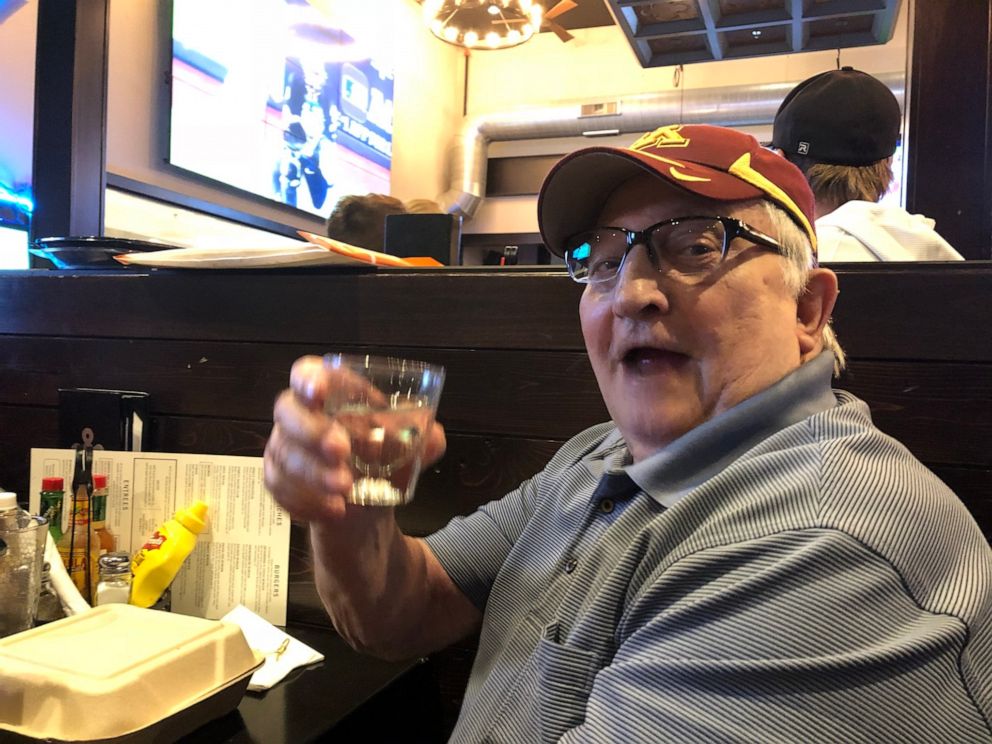 "Then the weather got really cold, and window visits got less frequent," Lisa said. "I got really frustrated that I couldn't see my dad, and my siblings felt the same way so I decided to get a job there."
Lisa's cousin, Rene Racine, is the nursing home administrator at Good Samaritan. Lisa inquired about a job, and when there was an opening, Lisa went through the interview process and was offered the position, Rene said.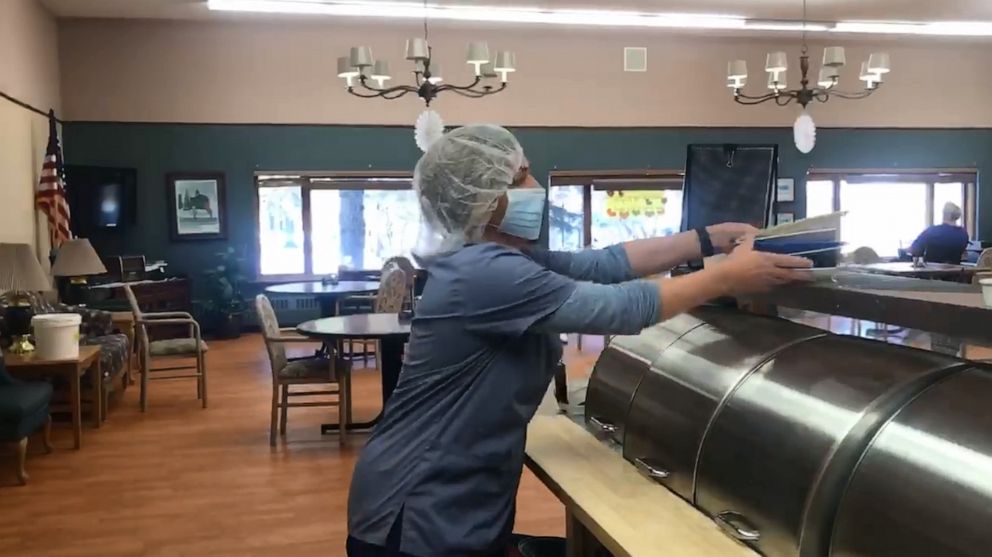 Some of Lisa's duties include prepping desserts, setting the table and serving meals to residents. After she clocks out, she and her dad have talks and video chat with family members.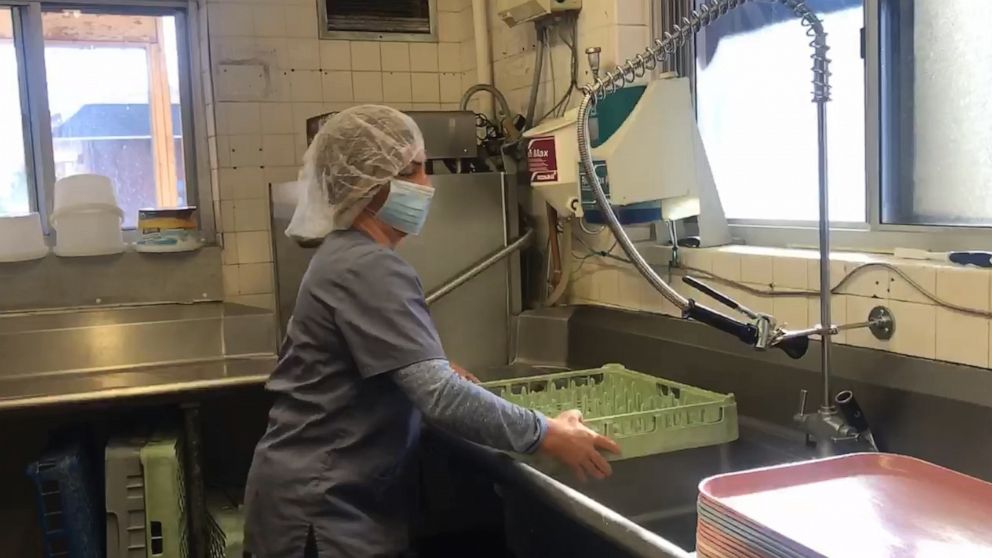 "It is very nice to see them together," Rene said. "My uncle heard [about Lisa getting the job], and he was so excited and so happy that he was going to have a family member here. He was really surprised that she would do that, because she does have a full-time job."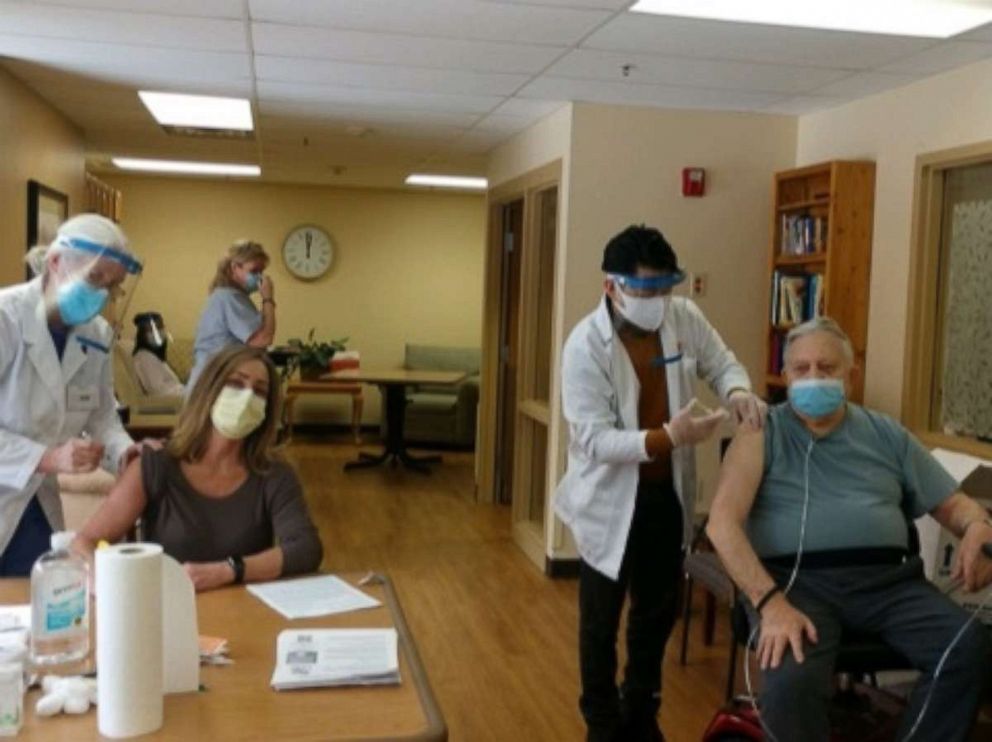 After working her full-time job at a printing company, Lisa works at Good Samaritan a few nights a week and over the weekend.
Lisa said her father recovered from having COVID-19 in the fall. Recently, they both were vaccinated together, and Lisa said she felt fortunate to have that perk as an employee.