A Florida nurse has given both her 80-year-old grandmothers coronavirus vaccines roughly one year after the start of the pandemic.
Megan Patterson, 32, is a neurology nurse at Bayfront Health St. Petersburg. Last summer, she volunteered in the COVID-19 unit and is now administering vaccines.
In January and February, Patterson gave both vaccine doses to her paternal grandmother, Susan Patterson, who is lovingly known as "Gramma," and to her maternal grandmother, Connie Dunaway, whom Patterson calls "Nana."
"Both the Gramma and Nana are huge influences in my life," Patterson told "Good Morning America." "They were bonus moms [and] played huge parts of being available in my life growing up."
"It was a good feeling to be able to give them something that will protect them and give them some normalcy in the years they have left," she added.
Patteron said she began administering vaccines at the end of December 2020. She said that she hadn't seen either of her grandmothers face-to-face for about a year, in order to maintain social distancing.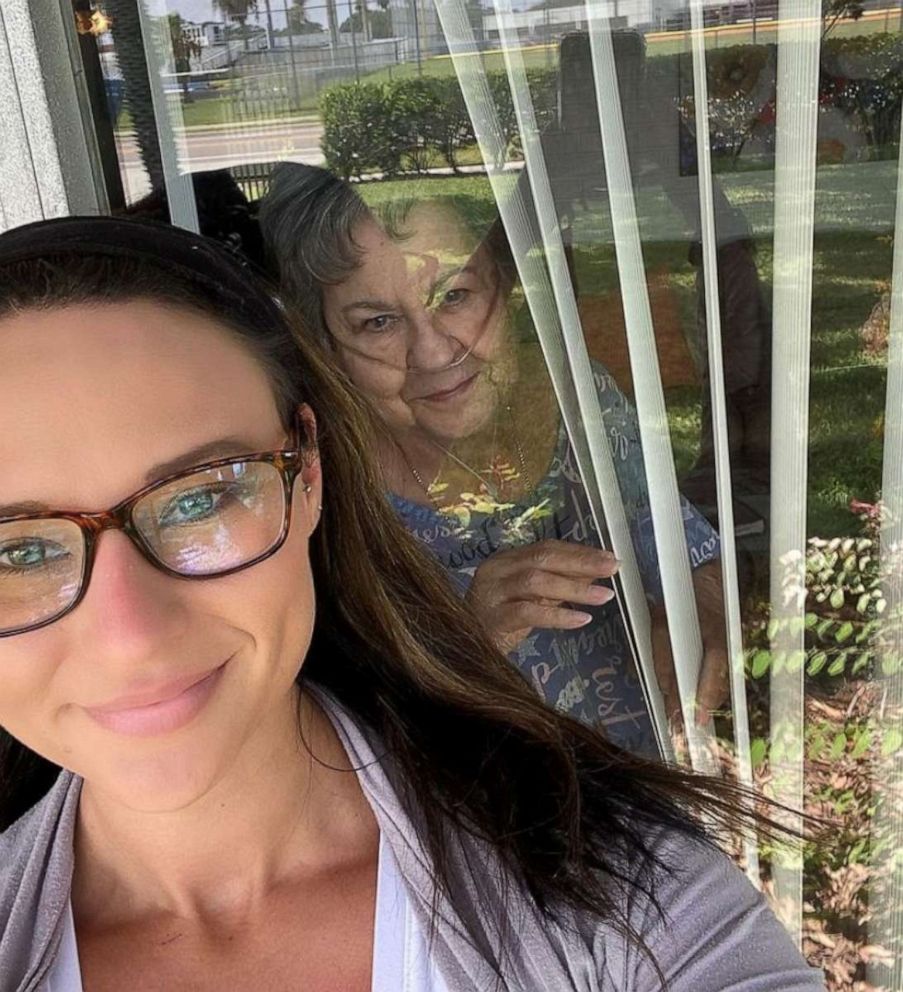 Both Gramma and Nana have chronic obstructive pulmonary disease, or COPD -- a chronic inflammatory lung disease, Patterson said, adding that she would do Nana's grocery shopping for her and visit Gramma through a window in the beginning of the pandemic.
"It was even more emotional because she was right there and I couldn't hug her," Patterson said of her Gramma.
When the COVID-19 vaccine became available, Gramma booked her appointment first and Patterson met her on the hospital floor.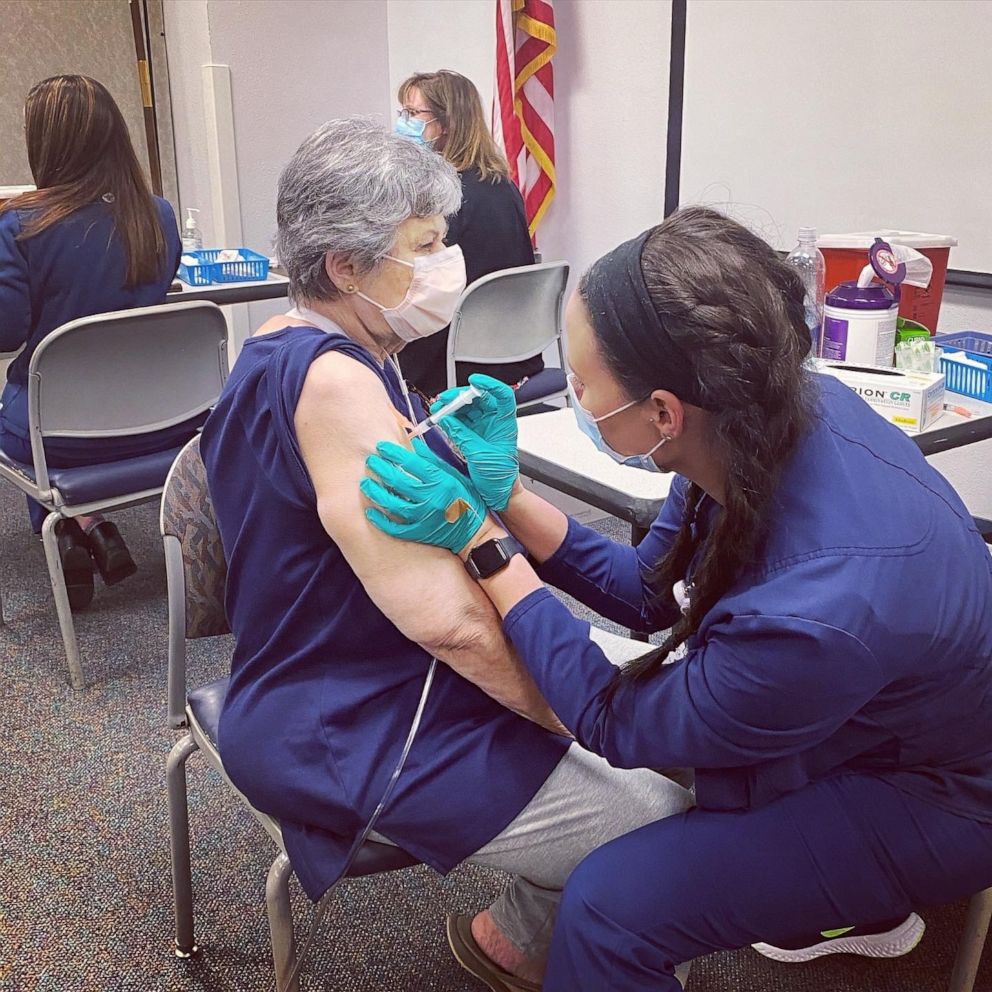 Patterson said that her colleague asked if she wanted to be the one to give her grandmother the vaccine, and she agreed.
"I think it was a huge part of medical history and everything that happened over the last year of not being able to see her and being so worried, I felt like I was having my own breakthrough in my career," Patterson said. "And also, a forever memory that I was able to make with her."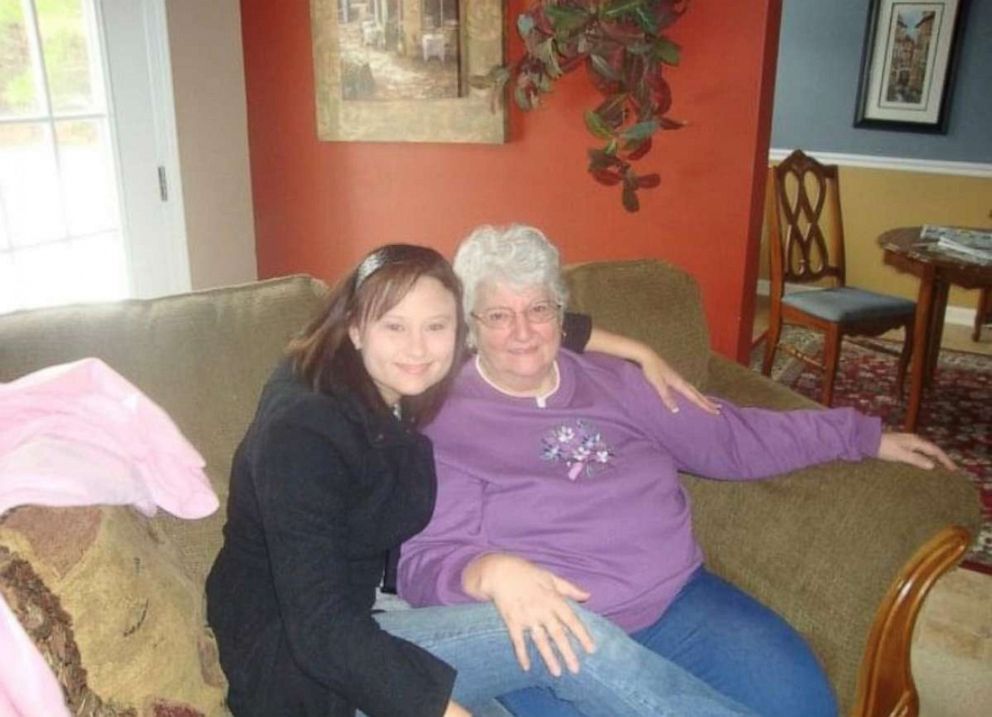 About one week later, Nana received her shot, which Patterson also administered. Patterson said both her grandmothers booked their own appointments and initiated the process.
"We are so pleased that Megan and others had the opportunity to vaccinate their elderly loved ones against COVID-19. Megan is an excellent nurse and a great example of the dedicated and self-sacrificing team members we have at Bayfront Health St. Petersburg. They are all heroes, before and during the pandemic, and will continue to be long afterwards," said John Moore, president of Bayfront Health St. Petersburg and senior vice president of Orlando Health's West Division.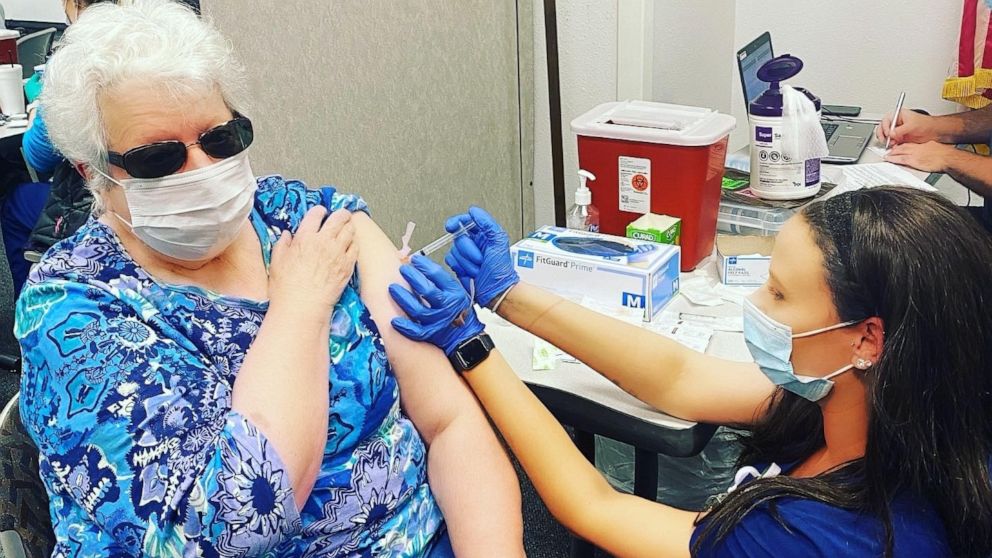 Patterson said Gramma is looking forward to renewing her driver's license. Nana is excited to eventually travel out of state to see family and visit her favorite casinos in Mississippi.
Gramma has roughly 15 grandchildren and great-grandchildren. Nana has about 20 grandchildren and great-grandchildren, Patterson said.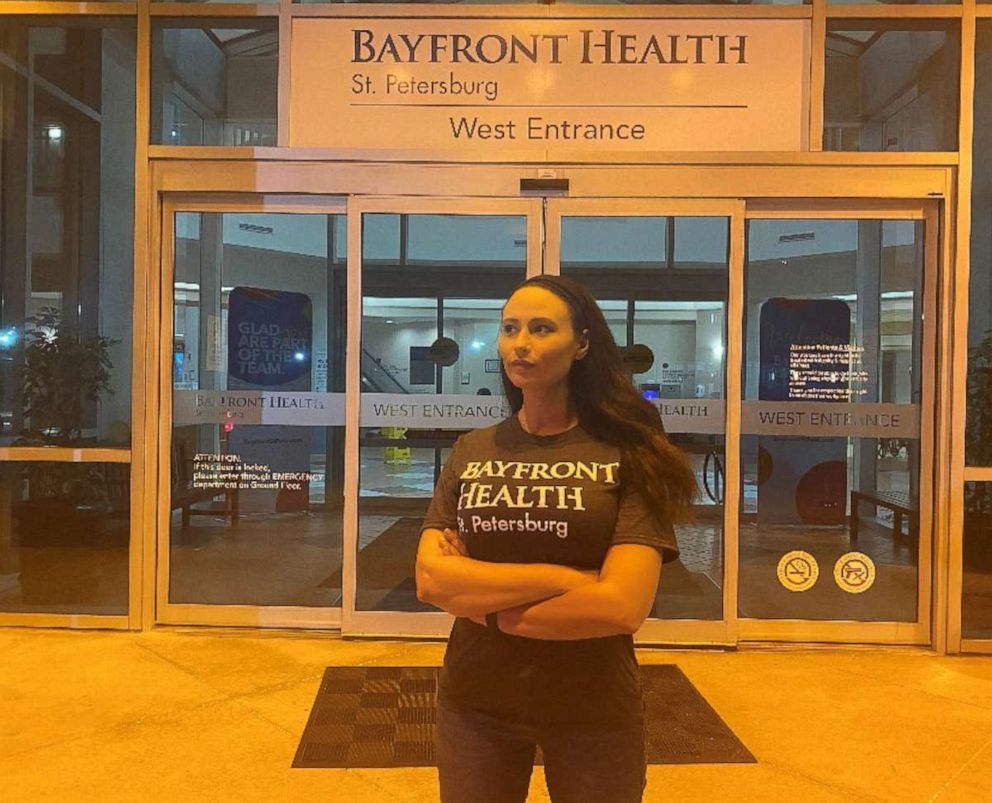 Patterson said she wants her story to reach others who are considering getting vaccinated.
"I love my grandmothers and I would never intentionally put them in harm's way. ... I gave this [vaccine] to [two women] that are literally my top five favorite people," she said. "I hope that really speaks to people."