Brooke Petry is a self-described introvert who says she never imagined herself on the front lines of tackling the global crisis of climate change.
That all changed when Petry, 40, gave birth to her daughter, Eleanor, 12 years ago.
"There is no parent who says to themselves, 'I would just love to live in this polluted area and have my kids breathing this air that makes them sick,'" Petry told "Good Morning America." "At the end of the day, our kids deserve clean air and the ability to run around and play and not be breathing in something that will harm to them."
Petry, of Philadelphia, began volunteering around five years ago with a parent-led advocacy organization, Moms Clean Air Force, after she found herself weighing whether or not she could send Eleanor, who, like Petry, has asthma, to summer camp.
"Philadelphia consistently gets a failing grade for air quality and I remember we'd get alerts on our phone about air quality saying, 'Red Zone Days,'" said Petry. "I would think to myself, should I send her to camp? Can she even play outside today?"
"To have to weigh decisions like that is just something you don't want to imagine, that your kids can't run and play with other kids because the air in the neighborhood is too dangerous to breathe," she said. "And there are so many parents who are facing these decisions and challenges."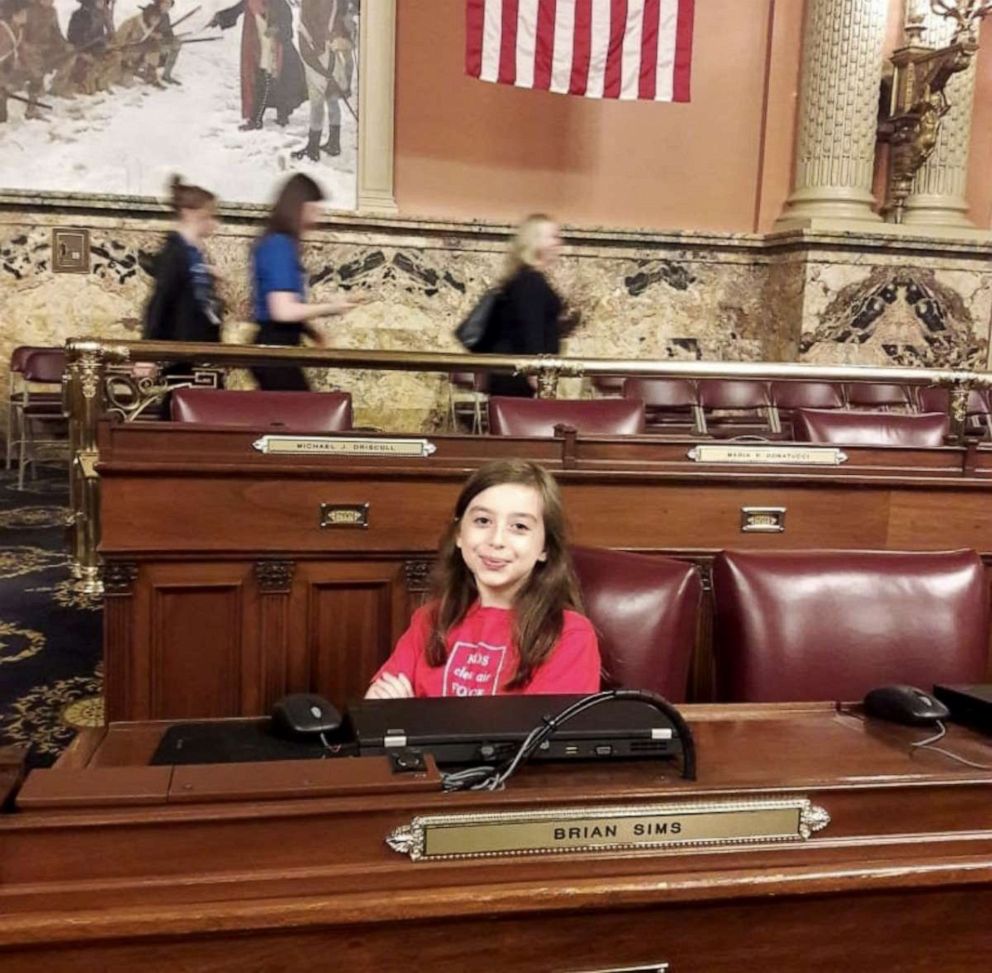 Petry, a small business owner, became so passionate about her environmental advocacy that she accepted a paid position with Moms Clean Air Force last year. She now serves as the organization's field organizer for eastern Pennsylvania, speaking with state legislators and recruiting fellow moms to advocate for the environment.
"I've seen legislators in meetings with moms and kids be moved to tears by some of the stories folks are telling about why they're there and why they want their story to matter to legislators," she said. "The work I've done over the years has been focused on the idea that if each person can shift their mindset to realize that actions big and small can make a huge difference when it comes to the environment, we can make change, and it really does take all of us."
The idea that moms can be the biggest advocates for environmental change is one that has taken hold in recent years, given that no parent wants to see their kids grow up into a world in which they cannot fully live, whether that means not being able to go outside because of air pollution or not being able to live in certain areas because of sea-level rise from human-induced climate change.
Petry points out that climate change even affects the tick population, which in turn can affect how many kids get Lyme disease, which is transmitted to humans through the bite of infected ticks.
"It doesn't have to be this way and it's this added burden that parents are thinking about," she said. "This stuff does matter in our daily lives."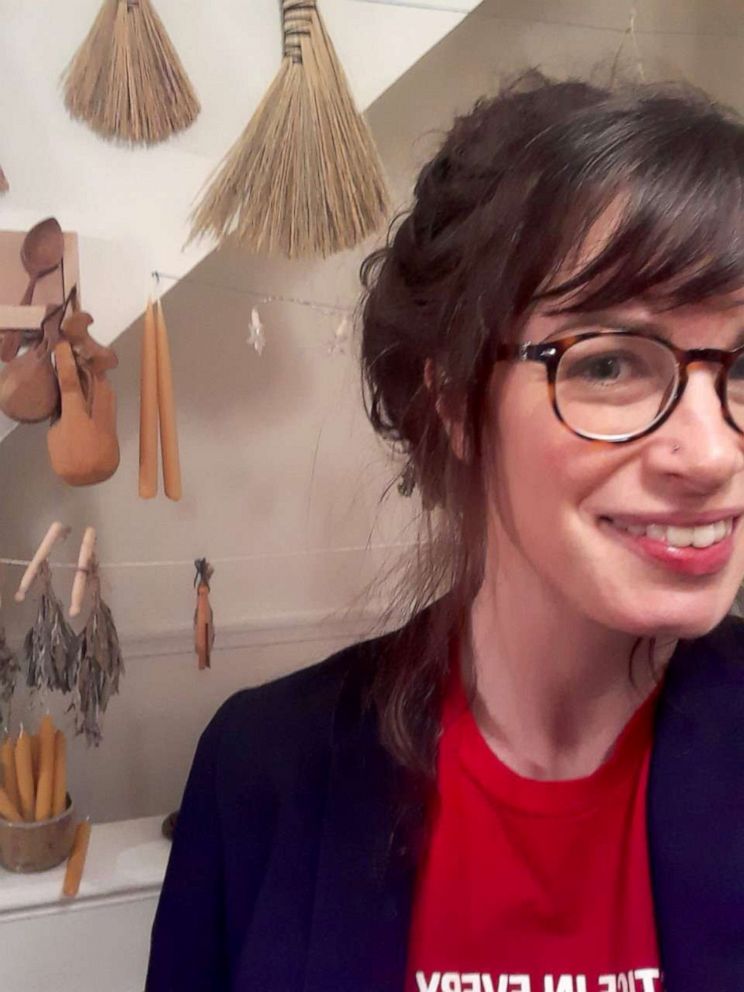 Moms Clean Air Force, the group for which Petry works, says it has recruited over 1 million moms and dads for its advocacy efforts. The nonprofit organization was founded by a mom, Dominique Browning, in 2011.
Browning has said she wanted to move the conversation among moms from talking about which household products were safest to use to talking about lobbying for policy changes that would better protect their families.
In 2016, for example, Moms Clean Air Force led moms lobbying for the successful passage of the Lautenberg Chemical Safety Act, designed to protect people from toxic chemicals in consumer products. Under the Trump administration, the organization fought back against changes they say weakened the law.
"Moms have passion and power — an unbeatable combination. Moms will do everything we can to keep our children safe and sound," Moms Clean Air Force says on its website. "That's why we are uniting to ensure that our children have clean air right now, and for their future."
What's changed in even just the past decade since Moms Clean Air Force was founded is the realization for parents of changes happening to the environment today, not what the health of the planet will be like for their great-grandchildren.
The Yale Program on Climate Communication has researched Americans' level of concern for the environment since January 2010. A report released last year found that the segment of people described as being "the most engaged, are very worried about climate change, and strongly support actions to address it," has doubled in size over the past years.
One study published last November in the journal Climatic Change found that nearly 97% of respondents were "very" or "extremely concerned" about the "well-being of their existing, expected, or hypothetical children in a climate-changed world."
In January 2021, a group of female climate scientists, who are also moms, launched a new organization, Science Moms, to help educate moms on the environment and give them a way to harness their concern, according to Dr. Katharine Hayhoe, a founder of the Science Moms campaign and chief scientist at the Nature Conservancy.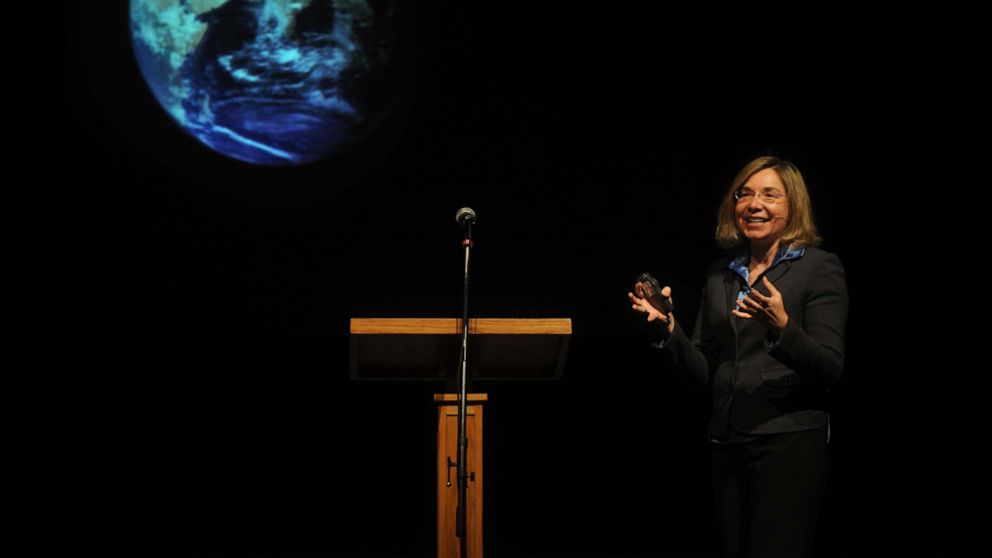 "We want to provide really clear, short explanations and describe how [environmental changes] affect us and our kids and their health," said Hayhoe. "We know as moms that we're making decisions every single day and we do not have time to sit down and figure out all the nuances."
Hayhoe, who has worked with the likes of Leonardo DiCaprio and former president Barack Obama, said even her life's work as a climate scientist changed after she gave birth to her now 13-year-old son Gavin.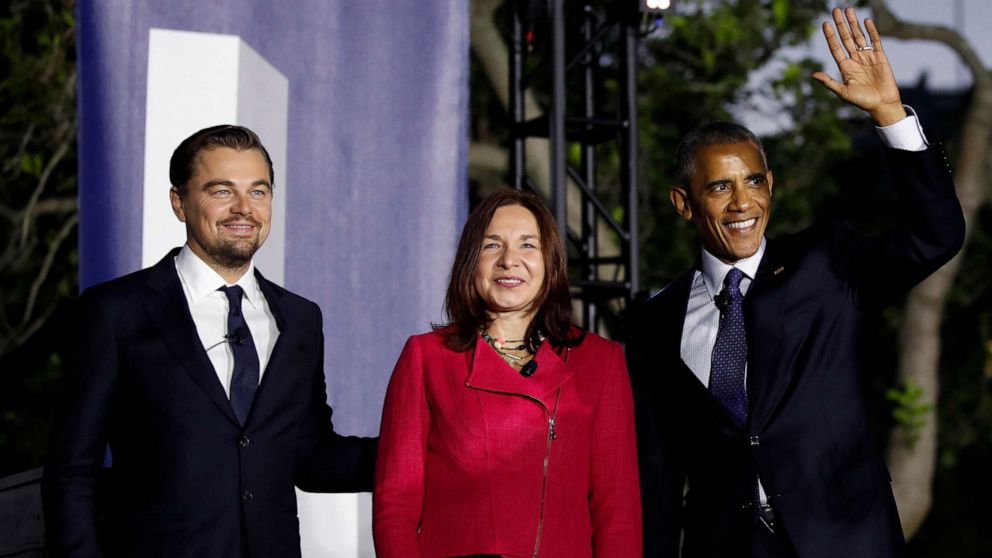 "It felt like something physical inside my chest shifted and I would never be the same," she said of becoming a mom. "Children are what gives us hope, that idea there has to be at least the slim possibility of a better future, a light at the end of the tunnel."
Hayhoe added that environmental issues should not just be something people think about when deciding whether to have children, but should be a focus of how parents raise their children in terms of setting an example of environmentalism for the next generation.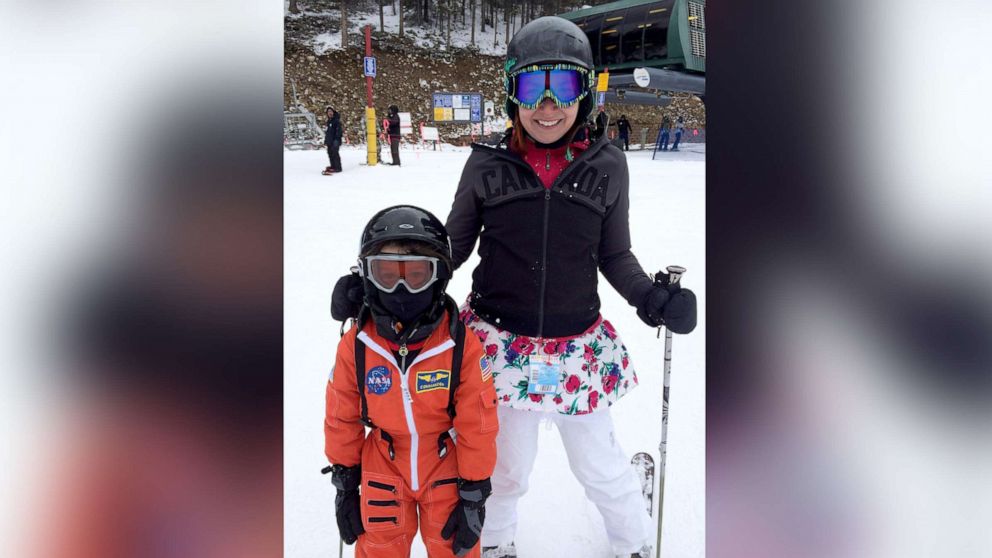 Science Moms offers short video explainers on environmental issues, as well as a resource guide for both parents and kids. They also have a call to action for moms to contact their legislators to let them know they care about climate change because of their kids.
"The answer to our anxiety is action," said Hayhoe. "No one is too small to make a difference."
"What we all have in common is we have a voice, and that's how we change the world, by changing social norms and we change social norms by talking," she said.
Editor's note: This report was originally published on April 20, 2021.