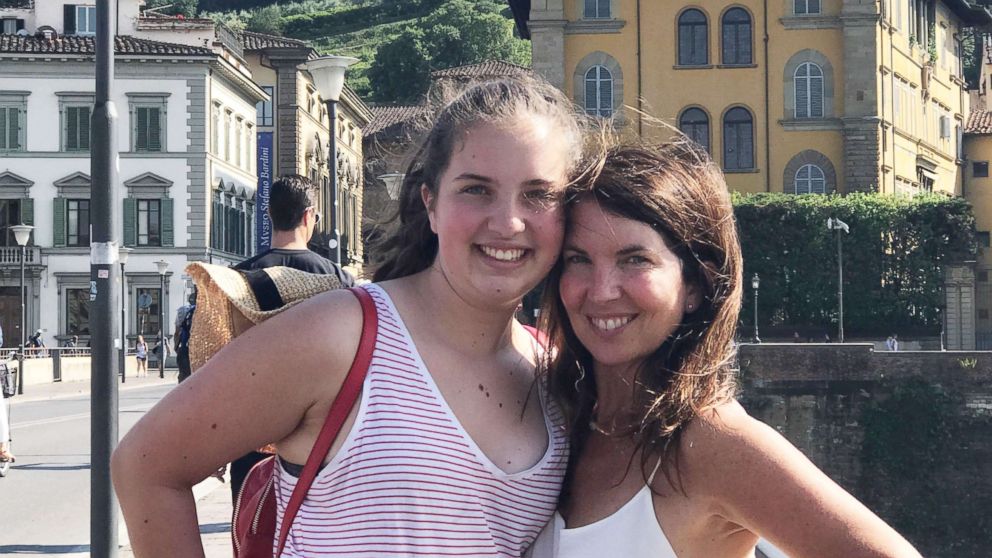 Approval from the Food and Drug Administration (FDA) on Thursday of a generic version of the EpiPen that is a literal lifesaver for many children with allergies is welcome news to their parents.
The EpiPen, which is both expensive and, at times, hard to come by, is often a source of anxiety for families as kids go back to school and are required to keep the EpiPens in the school building. The device is listed on the FDA web site as "currently in shortage."
Almost 6 million children in the U.S. have food allergies.
There has been a known EpiPen shortage since May, and with parents stocking up on the auto-injector to keep in classrooms, backpacks and after-school activities, it leaves parents in a difficult situation, at times forced to keep expired pens at home so they can send the required fresh injectors to school. EpiPens expire after 18 months.
In May, Food Allergy Research and Education (FARE), an advocacy group, found through a survey that 400 people in 45 states had experienced difficulties filling or refilling prescriptions at their local pharmacies.
"The shortage [is causing]immense stress to food allergy families partly because it truly is the one thing between a potential reaction and death. In the event of a reaction, food allergy families are told this is the only way to stop and subside a reaction," said Susie Pinsky Hultquist, CEO and founder of Spokin, a free iOS app that helps people managing food allergies to discover, evaluate and share food allergy friendly resources.
She called late summer "peak season" for refills.
"We [at Spokin] are hearing from so many people, market dependent that areas are out of stock. There is a fear that those who may not need them necessary will run to fill them given the shortage, potentially making the situation even worse."
An FDA press officer said in an email to ABC News that the agency keeps its Drug Shortages notifications updated on the FDA website as they receive new information.
"The FDA also reminds health care providers, pharmacists and patients that there are alternative epinephrine products that can also be used safely and effectively," the spokesperson said. "The Drug Shortages website includes a list of epinephrine auto-injector products that are available from other manufacturers as well as contact information for consumers and health care providers."
"We are working closely with the manufacturers and monitoring their supply as the school year begins since this is historically accompanied by increased product demand," the spokesperson said in the email.
Hultquist has experienced the shortage firsthand.
"My daughter attended an overnight horseback riding camp and was certain that her auto-injectors were in her purse before she left," she said. "Hours later she realized she had made a mistake and didn't have them with her."
After a series of phone calls and texts, Hultquist's daughter's allergist called in an EpiPen prescription. Her daughter usually uses Auvi-Q, a comeptitor, but it is only available through direct delivery.
It was 8:45 p.m., Hultquist said, and the pharmacies in the area closed at 9 p.m. -- and the camp was about a 20 minute drive away. Hultquist was prepared to pay $600 for the EpiPen. But as it turned out, the two area pharmacies were out of stock.
"My daughter could not eat and my husband got in the car to drive it [the Auvi-Q] to her," Hultquist said. "The ripple effect and the amount of people and time and stress due to an honest mistake was unbelievable. Had they [the pharmacies] been in stock, it would have been far less panic riddled."
Mylan, the company that manufactures the device through which the drug is administered and sells the EpiPen (the drug itself is manufacturer by Pfizer) said in a press release they are "are actively exploring several options with Pfizer that would help stabilize supply." Mylan manufactures and sells the actual Epipen device, Pfizer manufactures the drug the device administers.
Once the approved generic version, manufactured by Teva Pharmaceuticals USA, is available, it will be "huge for both an increased availability and hopefully, price," said Hultquist. There is currently no specific release date.
In the meantime, Dr. Aditi Vyas, a resident in the ABC News Medical Unit, said "If local pharmacies are out [of stock], patients should have doctors contact their pharma representatives to inquire about availability issues."
"Pharmacies can also reach inventories of local stores in their areas," Vyas said. "CVS and Walgreens can reach can search each other's store inventories through their computer systems -- this can be cost beneficial for parents also."
Vyas also suggested that parents ask pharmacies to fill "partial" prescriptions; for example, if the prescription says to fill four than they can request to fill only one or two to prevent the request from being denied.
The ABC News Medical Unit contributed to this story.