For one grandmother who recently received her second dose of the COVID-19 vaccine, it allowed her finally to reunite with her grandson.
In a story first reported by WTAE Pittsburgh Action News 4, 71-year-old Jean Chvala of Ford City, Pennsylvania, was finally able to give her 3-year-old grandson, Trax, a hug after more than a year.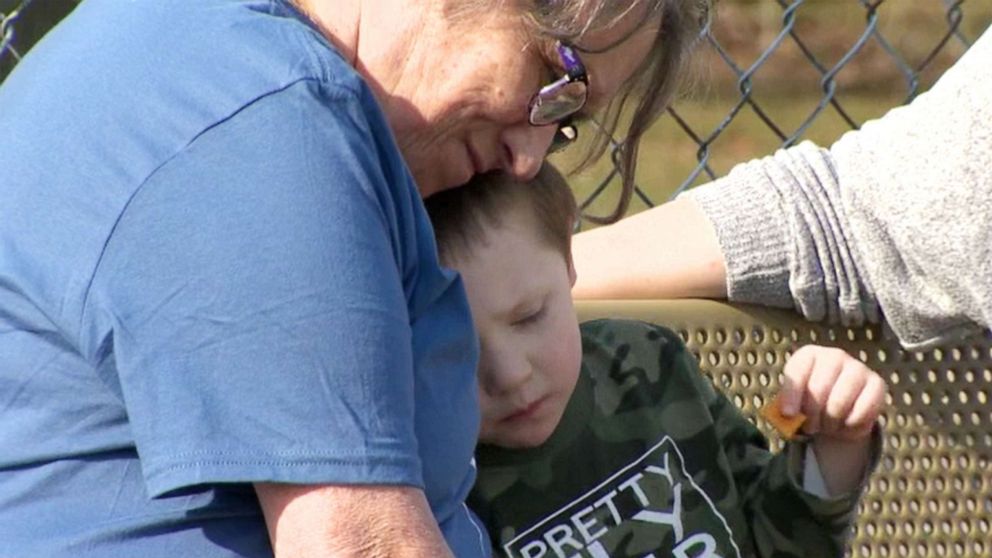 The heartwarming moment, captured on video by Jean's daughter-in-law, Kelsey, shows Trax running into Jean's arms and the two locking in a long embrace.
"The reaction was absolutely priceless and filled our hearts with so much love," Kelsey told Pittsburgh's Action News 4. "It makes me want to tear up right now because it's just such a precious moment that we haven't had."
The video was shared by Kelsey on WTAE's Facebook Group page where it's resonated with many locals.
According to WTAE, the last time Chvala saw her grandson was Christmas 2019.
"It was hard," Chvala said. "But I FaceTimed him and then I got to talk to him, you know through video chat. But it was hard not being with him."
Added Kelsey: "All he ever said was, 'I wanna go to Nana's, I miss my Nan.' And it just breaks our heart."