Jana Kramer opens up about infertility journey
Congratulations are in order for Jana Kramer and her fiance Allan Russell!
The couple welcomed their first baby Monday, according to an announcement Kramer shared on Instagram.
"Welcome to the world sweet Roman James Russell. Blessed beyond measure for this little miracle. 11.13.2023. 6lbs 1oz," the singer, actress, author and podcast host wrote in the caption of the post, which featured family photos taken by Brooke Kelly Photography.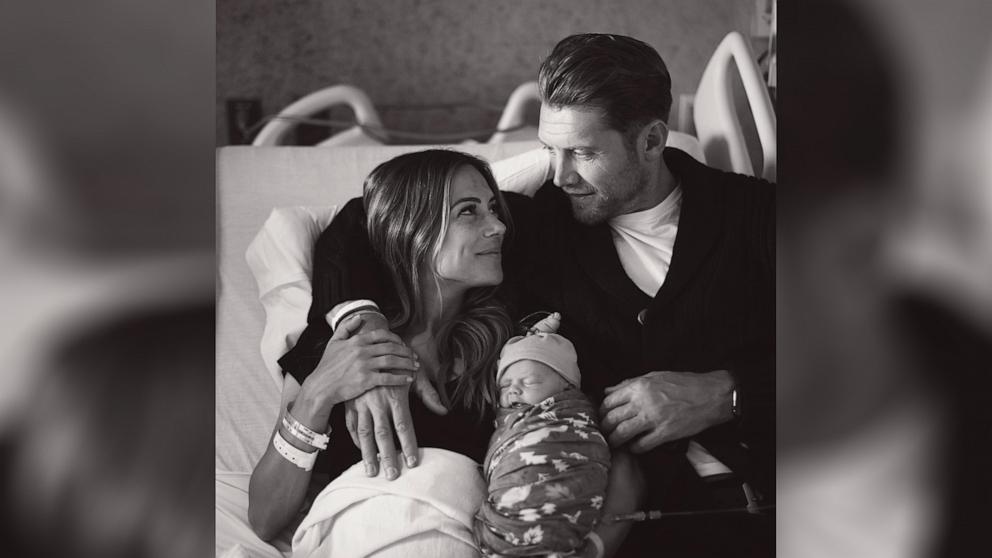 Hilarie Burton, who starred in "One Tree Hill" with Kramer, shared her love and support for Kramer and her growing family in the comments.
"Sweetness!!!! So happy for you Jana!! All of you are glowing!" Burton wrote.
Roman is Kramer's third child. The actress is also mom to son Jace, 4, and daughter Jolie, 7, whom she co-parents with her ex-husband, former NFL tight end Mike Caussin. Russell is also a father of two children too.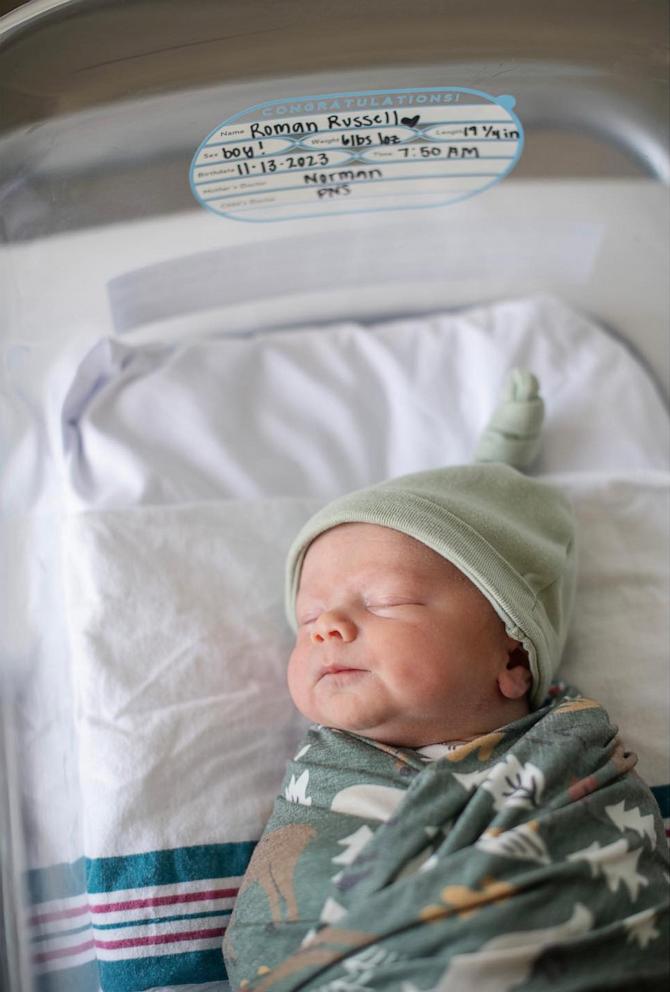 Kramer announced that she and Russell, a former soccer player, were expecting in June, two weeks after they announced their engagement, after dating for six months.
"We've been keeping another secret from you guys (I promise this is the last Announcement...at least for a little while 🤣) but I'm pregnant!!!! Beyond blessed and grateful for this baby to be a part of our story," Kramer wrote in an Instagram post at the time.
In July, Kramer opened up to "Good Morning America" about finding love again after three marriages and overcoming feelings of shame following past abuse experiences, which she detailed in her book "The Next Chapter."
"I didn't think I'd ever have my happy ending," Kramer told "GMA" at the time.
She also said her pregnancy with Roman was one she wasn't sure could happen, considering she had experienced miscarriages and failed in vitro fertilization treatments in the past.
"It's a beautiful thing that I just never thought I would [have]. I could have never written this," she said.