The names "Kobe" and "Gianna" are skyrocketing in popularity as baby names, nearly nine months after NBA legend Kobe Bryant and his 13-year-old daughter Gianna died in a helicopter crash in California.
The name "Kobe" increased 175% in popularity after Bryant's death, while the name "Gianna" increased in popularity by 216%, according to BabyCenter.com, which this week released its list of the most popular baby names of 2020.
Bryant, 42, a father of four, and Gianna -- known as "Gigi" -- were among the nine victims killed in a helicopter crash on Jan. 26 in Southern California. At the time, they were en route to a basketball game at Bryant's Mamba Academy.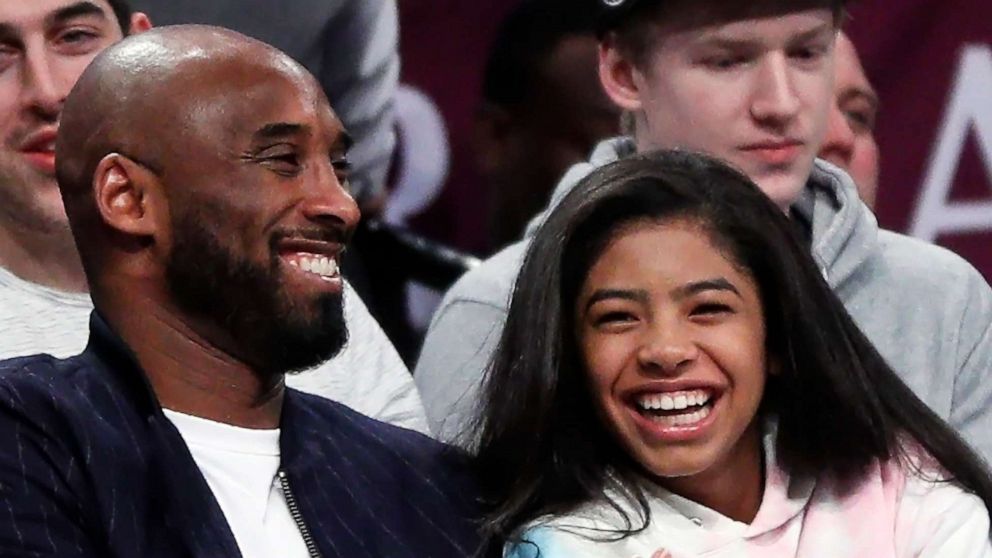 "Baby names are always a mirror of the times," BabyCenter.com said in its statement. "Changes in the 2020 list reflect a year of loss and political divisiveness."
When it comes to politics, the name "Kamala" rose 124% in popularity in 2020, likely a result of California Sen. Kamala Harris, who ran in the Democratic primary for president and is now the Democratic vice presidential candidate in the 2020 presidential election.
In overall popularity, the names "Sophia," for girls, and "Liam," for boys, were tops in 2020.
Here are the 10 most popular boys' and girls' names in 2020, according to BabyCenter.com.
Girls:
1. Sophia
2. Olivia
3. Riley
4. Emma
5. Ava
6. Isabella
7. Aria
8. Aaliyah
9. Amelia
10. Mia
Boys:
1. Liam
2. Noah
3. Jackson
4. Aiden
5. Elijah
6. Grayson
7. Lucas
8. Oliver
9. Caden
10. Mateo
Editor's note: This was originally published on Oct. 23, 2020.