Michigan couple welcomes 1st daughter in the family in more than 130 years
Courtesy of Carolyn Clark
A Michigan family is overjoyed after welcoming a newborn two weeks ago.
Two-week-old Audrey was born on March 17 -- St. Patrick's Day -- to Carolyn and Andrew Clark of Caledonia.
Audrey also happens to be the first daughter on Andrew Clark's side of the family since 1885, according to the Clarks' family records.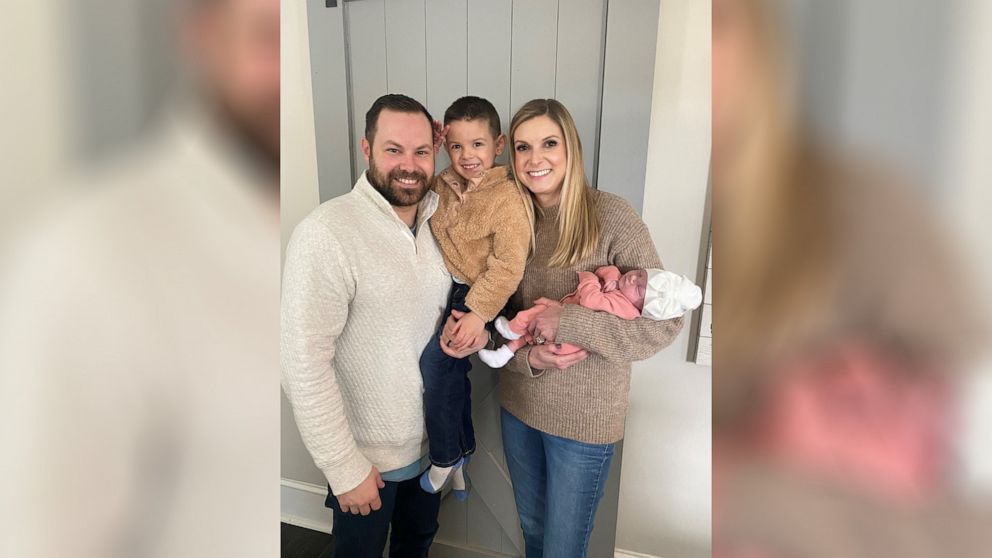 "It was a huge surprise for all of us," Andrew Clark told "Good Morning America."
Carolyn Clark said when she and her now-husband were first dating over 10 years ago, she didn't initially believe the family story.
"I'm like, 'Oh, it's a 50-50 chance every time. What do you mean?' He goes, 'No, legitimately, we have not had a girl in our direct line in over 100 years.'" Carolyn Clark recalled. "I asked his parents to confirm that information and they're like, 'Oh yeah, no, we haven't had a girl in our direct line.' He's had uncles and cousins that have had girls but in his lineage, there has not been a girl."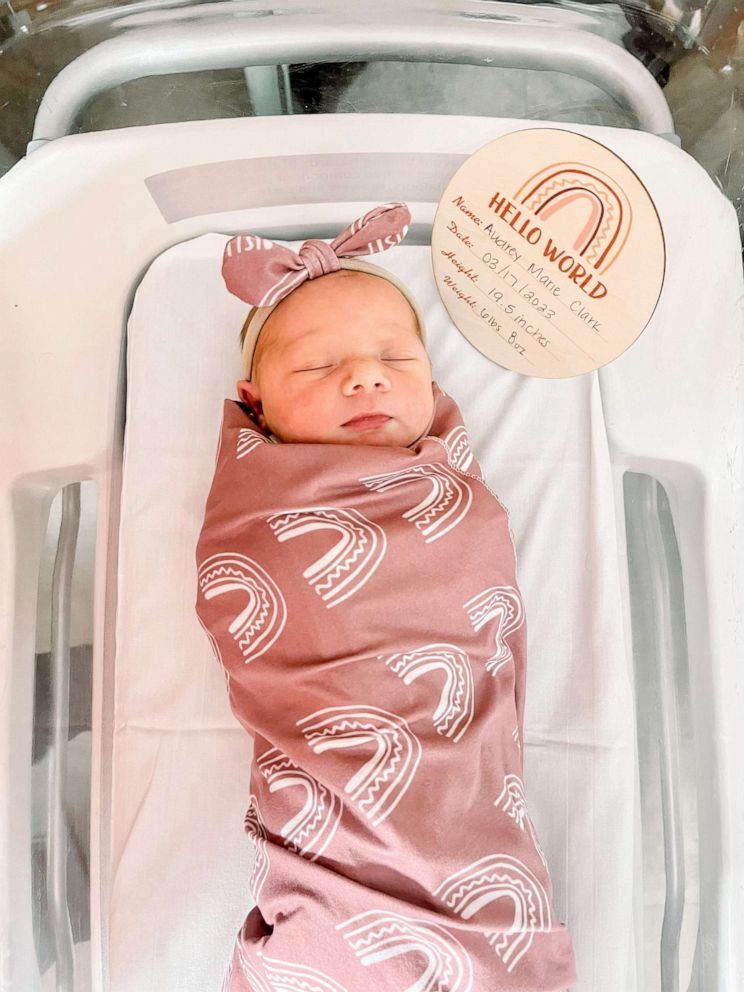 The Clarks said welcoming Audrey has also been especially sweet considering they experienced a miscarriage in January 2021.
"When we found out we were pregnant, we honestly didn't care if we were having a boy or girl at that point. We just were thankful to be pregnant and just praying for a healthy pregnancy and a healthy baby," Carolyn Clark said. "It was just icing on the cake that it was a girl."
Last September, the Clarks gathered with close family and celebrated with custom cookies and learned the baby's sex together.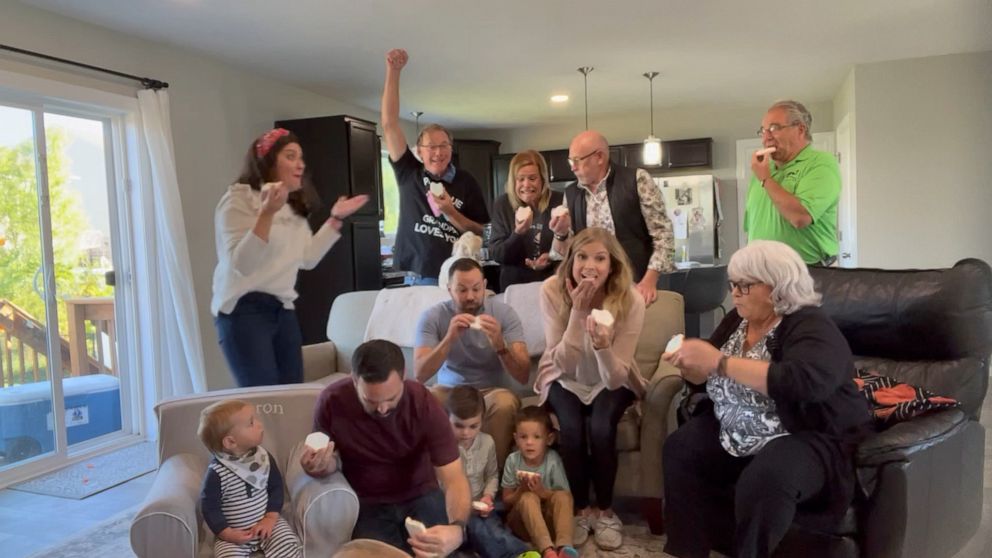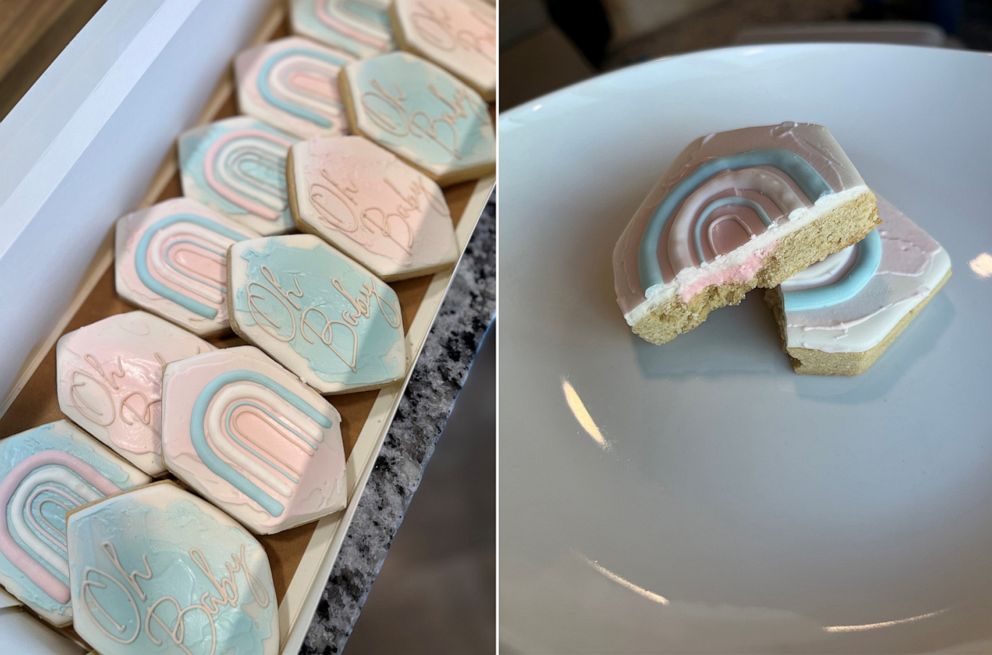 "We kept it a secret to ourselves as well. So I just assumed it was going to be blue in the center of the cookies and it'd be another boy in the lineage," Andrew Clark recounted. "I was shocked. I think I just stared at the center of that cookie like, it's really pink. So it was a good surprise for us."
Carolyn Clark added, "We're so happy that she's finally here and once again, that she's healthy and that everything went well with the delivery."