A Utah mom's emotional first meeting with the daughter she placed for adoption 29 years earlier is going viral on social media.
The video shows the mom, who is not named, walking to the door to greet her daughter Jamee and embracing her in a hug, both of them shedding tears.
The video was originally recorded in 2018 but was posted for the first time Feb. 27 on Tiktok, where it now has over 12 million views.
Allie Seabock, who posted the video on TikTok, is one of the four children the mom went on to have after placing her firstborn daughter for adoption over 30 years ago.
"We grew up our whole lives never knowing that my mom had another baby, Jamee. We didn't find out until Jamee found my mom," Seabock said in a Q&A style video on TikTok. "That's when she felt it was the best time to share the news with us."
"We were all just super excited," she said of herself and her siblings.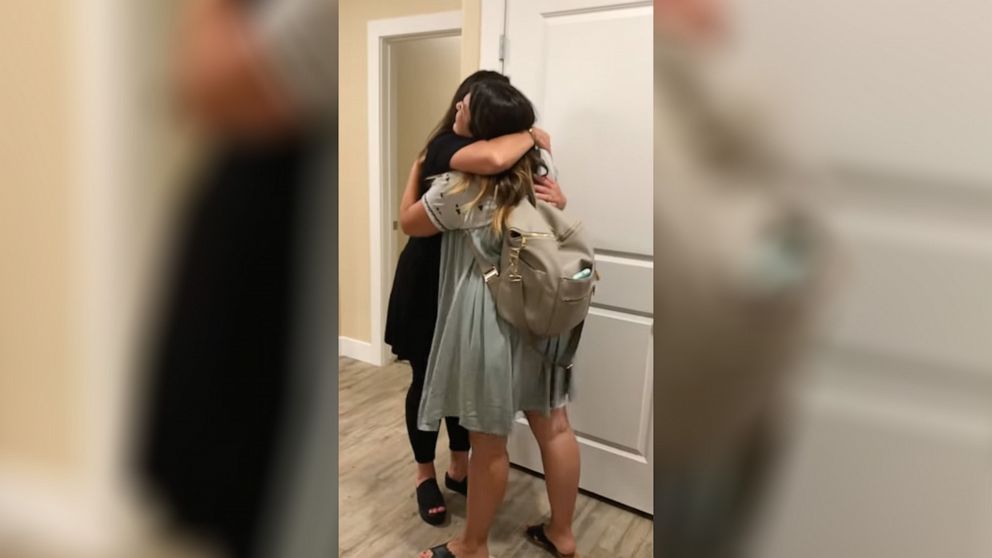 Seabock's mom said on TikTok that she was 19 when she became pregnant, and that only her parents and two of her siblings knew about the pregnancy.
She said she moved away to give birth and then returned home and went on with her life, never talking about the child she placed for adoption. The mom said she always worried about her firstborn child though, and prayed that one day her daughter would find her.
"Did I have guilt? No. Did I worry? Daily," she said. "I was worried about if she was happy, if she knew that she was loved, but I didn't feel guilty because I knew that she would have a better life than I could give her as a teenage, single mom."
Describing their first reunion, the mom said, "Seeing her and knowing that she is healthy, happy, has a family, is relief. I was just relieved. It just took like the big weight off my shoulders knowing that she is happy and she knows how much she was loved."
The mom said she was in "complete shock" when she received a Facebook message around five years ago wondering if she was Jamee's biological mother.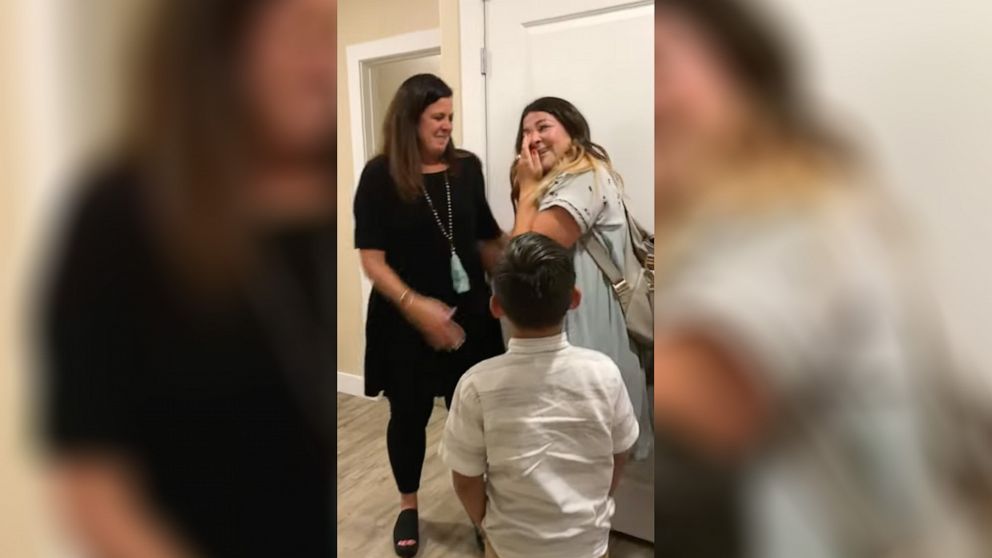 "From day one I hoped that she would find me," the mom said. "I didn't want to find her because I wanted it to be her decision. I didn't want anything forced, but I prayed daily that she would find me."
Seabock told Storyful that Jamee is still in touch with her family.
"We see her anytime she is in town because we do live far but stay connected through text, calling and social media," Seabock said.
Editor's note: This was originally published on Mar. 3, 2023.