An 18-year-old college student was practicing for a school audition when her mom accidentally crashed the party.
Liz San Millan, a freshman at the New York Conservatory for Dramatic Arts, was singing "Kindergarten Boyfriend" from Heathers: The Musical, when her mother's foot came crashing through the ceiling of their home in Denison, Texas.
Liz just happened to be recording, and was originally hoping to submit the video for placement auditions, she told "Good Morning America."
"There was a loud noise ... I turn around and all of a sudden, my mom's leg is through the ceiling," Liz recalled. "My dad said, 'Did you just fall through the ceiling?' and [my mom] said, 'You're not going to ask if I'm OK?' She was a little sassy about it, actually."
Liz posted the video to TikTok, where nearly 8 million watched it.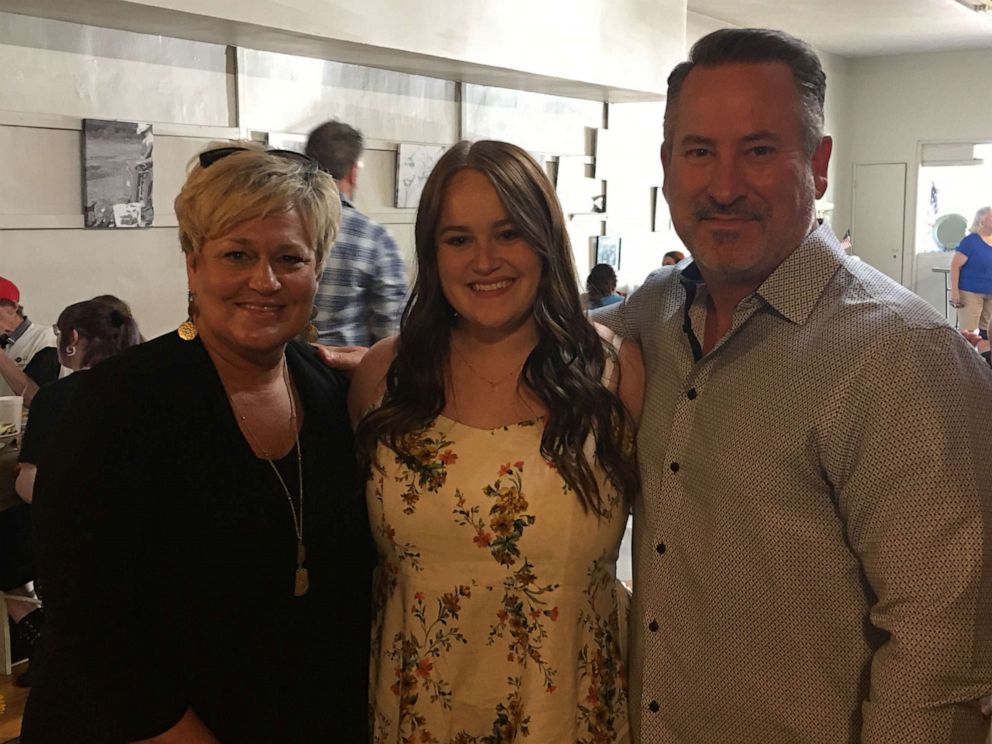 "We laughed for like 30 minutes straight," Liz said. "She was not against posting it, and thought it was hilarious."
Liz said her mom, Kim, didn't have a scratch on her, and her dad, Lance, is working on repairing the damage.