Sweet video shows 4 generations of family, including 102-year-old great grandma
Four generations of women are receiving love from millions after gathering for a family TikTok video.
Elizabeth "Lizi" Harden filmed during a recent visit to Mississippi where her great-grandmother, Hattie Lee Davidson, lives.
Harden told "Good Morning America" she often posts TikToks of her great-grandmother, though this time, she wanted her mom and aunt to appear in one, too.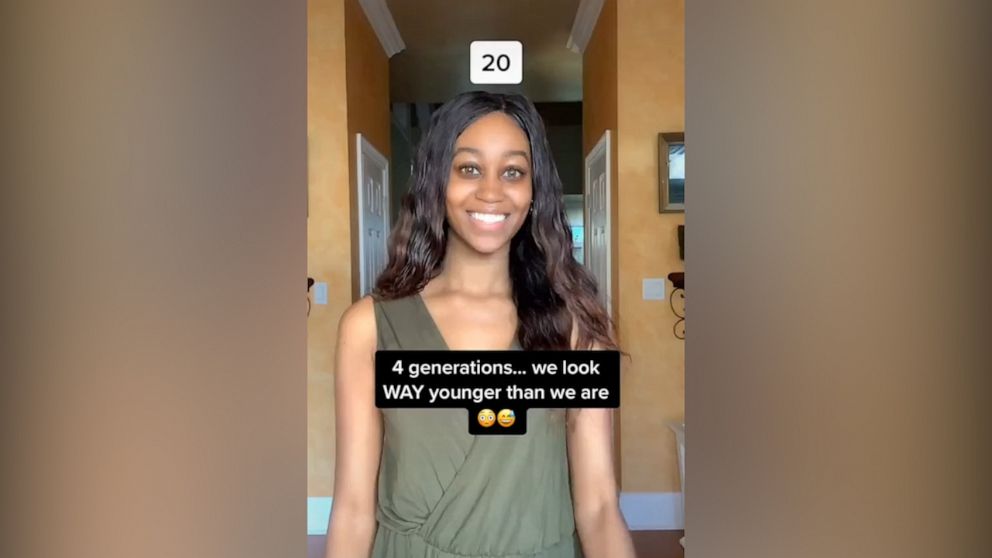 From there, Harden, 20, her mother, Edith Davidson, 49, Auntie Edith "Ray Ray" Keys, 67 and Grandma Hattie, 102, took on TikTok's generations challenge.
"My mom's mother actually passed away when my mom was 2 months old, so Ray always served as second mother to my mom," said Harden, a rising senior at Miami University.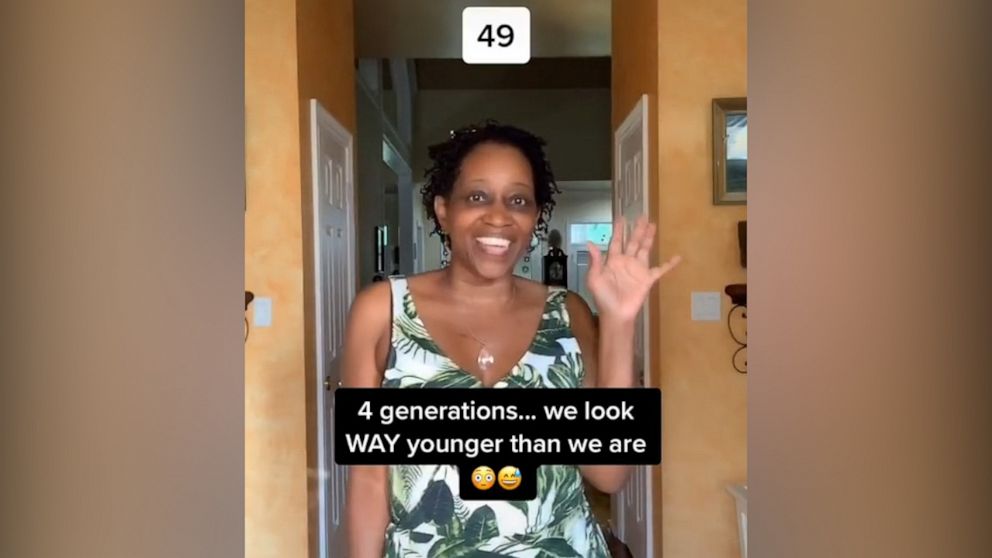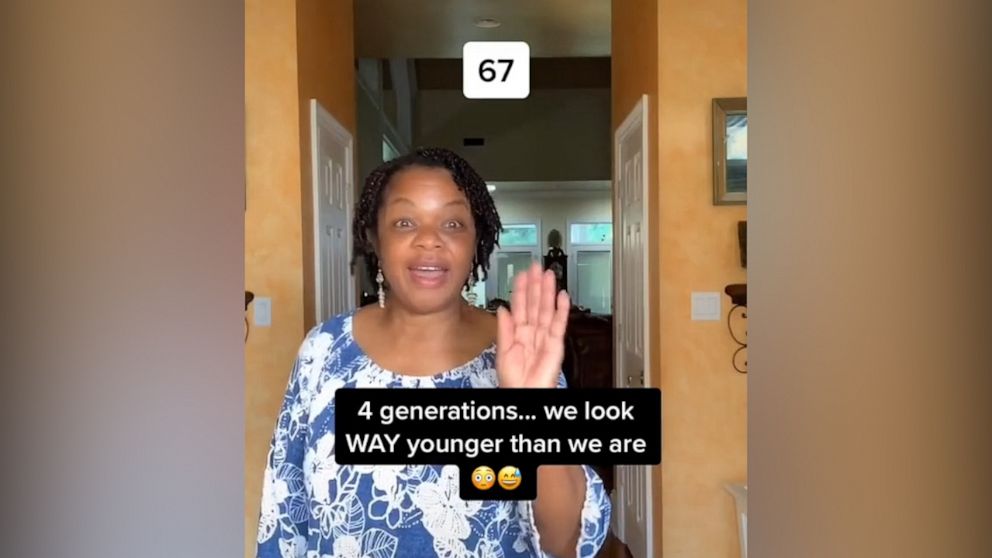 "The world is very impressed by Hattie and she's super cute," she added of her great-grandmother. "I love her very much."
Hattie Lee Davidson was born Nov. 1, 1917, has six kids, eight grandchildren and nine great-grandchildren.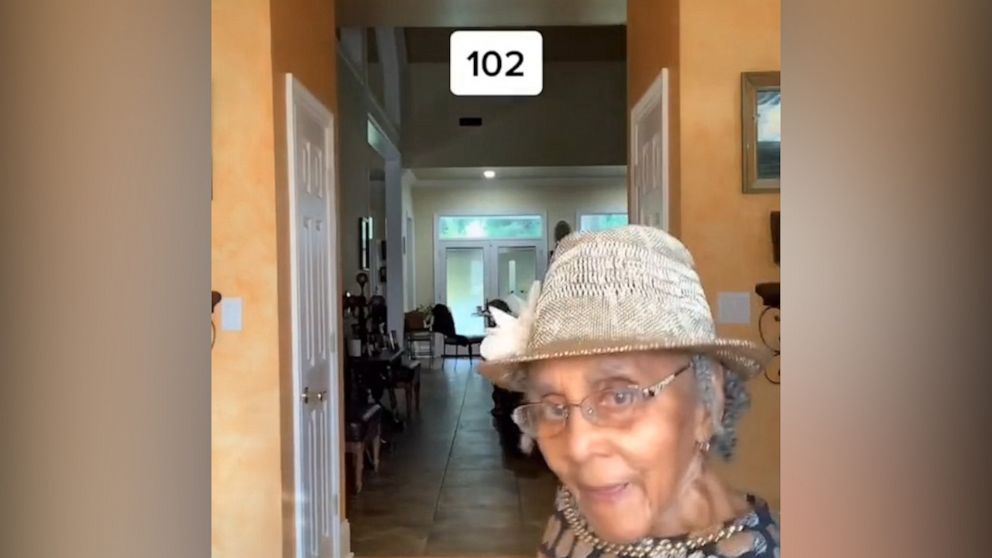 Harden plans on creating more videos with her great-grandmother and their family to post on her TikTok page, @liziharden.