A Wilmington, Delaware, mom of five may have just discovered how to keep your teen talking to you about their life -- and, it turns out, there's no talking involved at all.
Tiffinie Demby's "mommy and me" book has been shared more than 100,000 times on Facebook. In it, her daughter can write anything and her mom will write back. There's only one rule: Once it's in the book, they never need to speak of it out loud.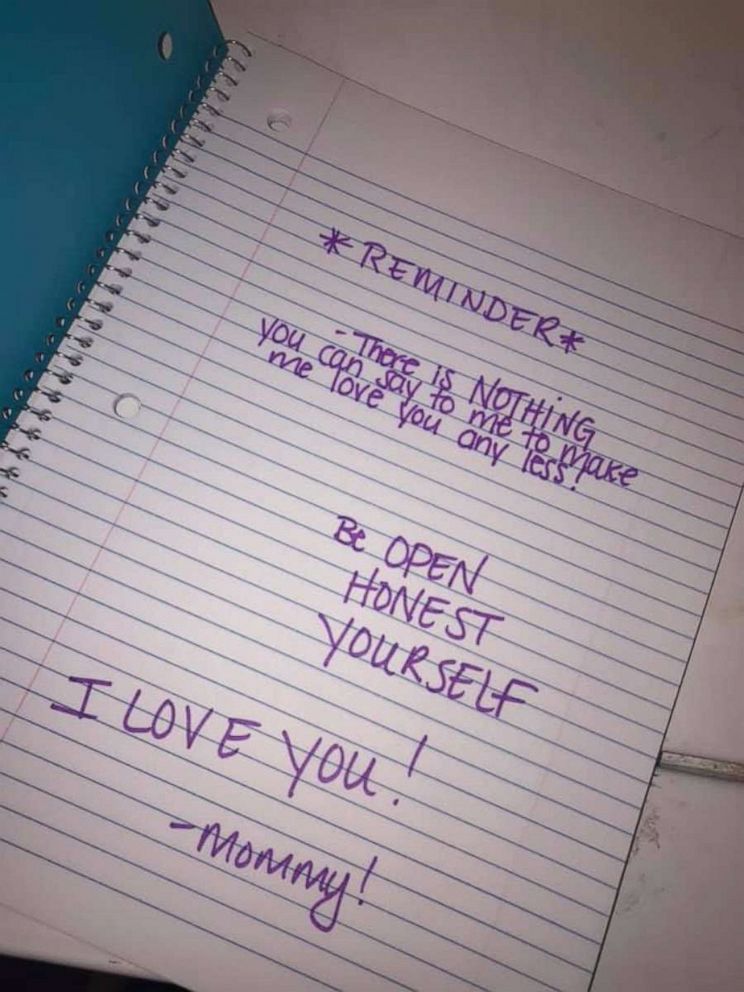 "I just got the feeling she was holding back," said Demby of her 17-year-old daughter Nic'kole, noting that writing comes easier than talking for both mother and daughter. "So whenever there's something important, it goes in the book. We write it down, don't speak of it, and then get rid of the book forever."
Keeping that promise hasn't always been easy, especially when something big in her daughter's life is revealed. But she said she's committed to sticking with it.
"If I go back on my word it defeats the whole purpose," Demcy told "GMA."
Demcy said she didn't feel she had people to confide in when she was growing up.
"I just want her to be open and honest," Demby said. "I told her, 'Nothing you do will ever change my love for you.'"