A Navy service member who had been stationed in the Middle East since last summer traveled more than 30 hours to surprise his daughter at her graduation on May 12.
U.S. Navy Petty Officer 2nd Class Douglas Hernandez reached out to the University of Nevada, Las Vegas to coordinate the surprise.
"I get an email that says, 'I have a daughter that's going to be graduating in May and I'm overseas and I wanted to know if there was a way that I could surprise her,'" Valarie Burke, Ph.D., UNLV's assistant dean of graduate student services, told ABC affiliate station KTNV.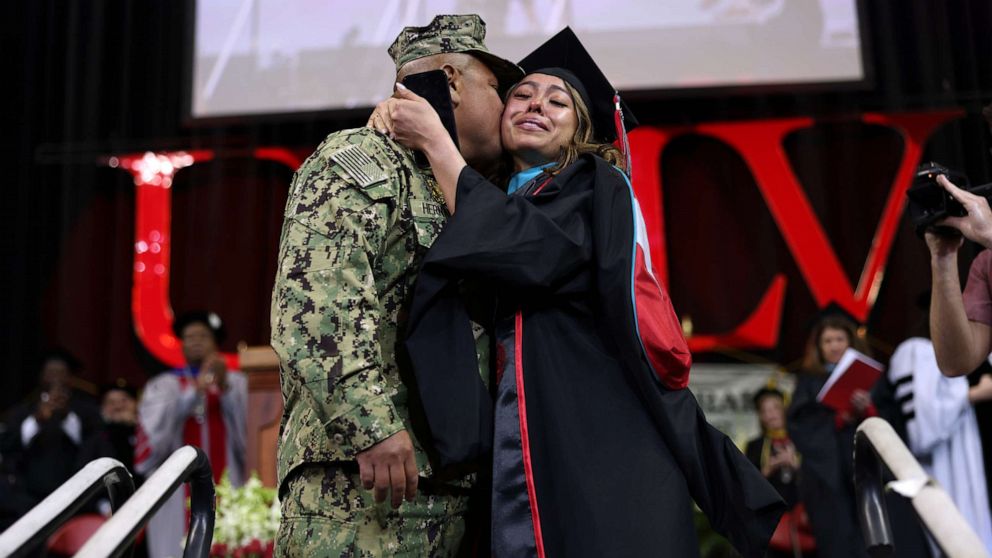 Douglas Hernandez and his daughter Pamela Hernandez hadn't seen each other in person since last July.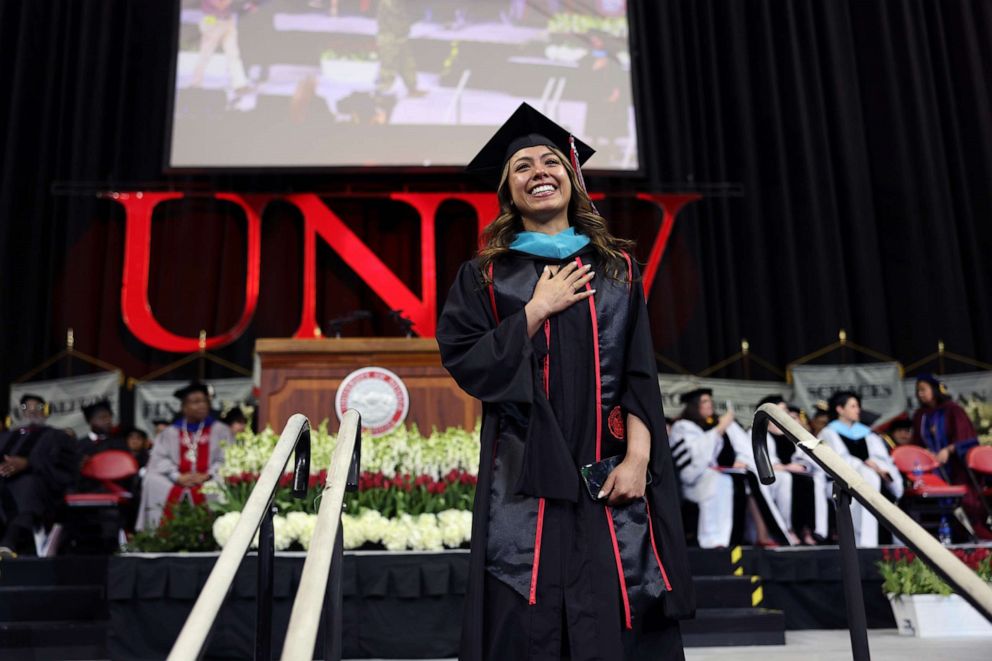 When they saw each other again at the university's Thomas & Mack Center for the 2023 Spring Commencement, Pamela Hernandez was brought to tears.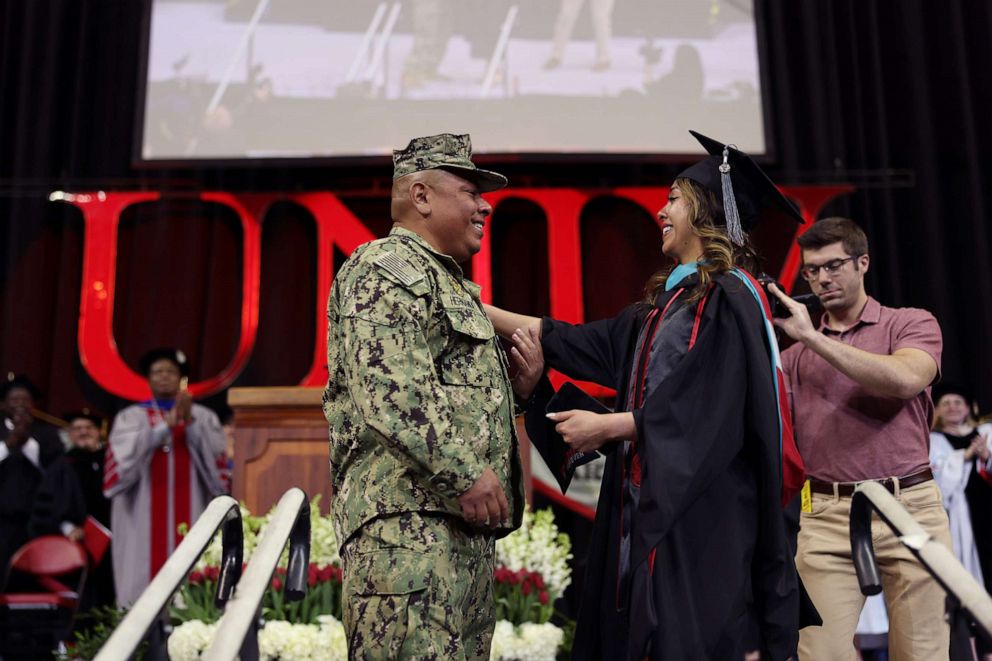 "I was shaking. I couldn't believe it," the graduate told KTNV.
"I'm just happy to be here. I'm happy to have my dad here and I'm happy to start a new chapter in life," she added.
Pamela Hernandez graduated with a Master of Public Administration degree.
Editor's note: This was originally published on May 16, 2023.