Eagles, Chiefs to face off for Super Bowl LVII
The Kelce brother's Super Bowl fan section just keeps growing.
NFL players Jason and Travis Kelce are brothers, but on Feb. 12, they will be competitors during the Super Bowl LVII championship.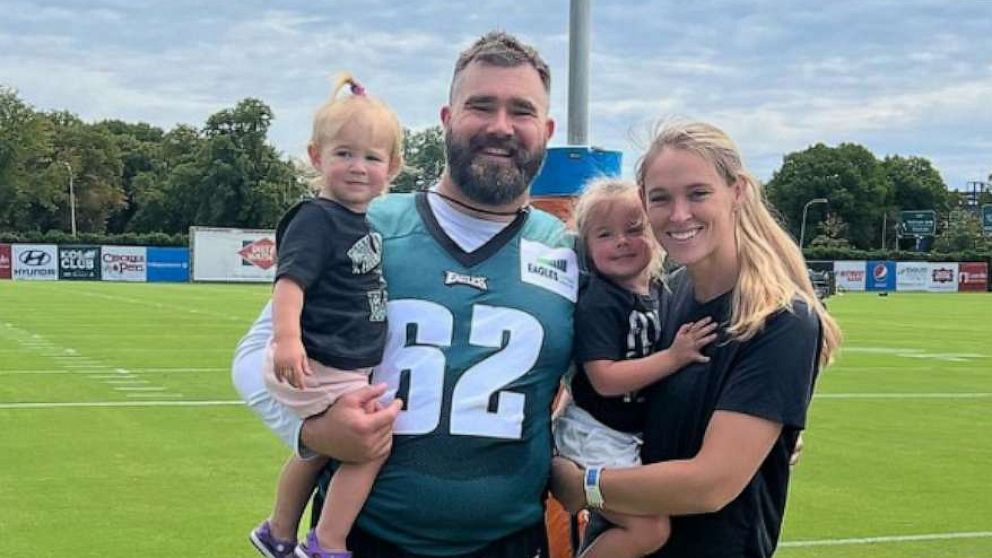 On an episode of their podcast, Jason Kelce, who plays for the Philadelphia Eagles, spoke to his younger brother, Travis Kelce, a player on the Kansas City Chiefs, and said his wife is bringing a special guest to the big game: her OB-GYN.
"Kylie's bringing her OB because she's going to be 38 weeks pregnant at the game. That could be a Super Kelce Bowl. If she has a baby in the stadium, it's officially scripted," Jason Kelce said on "New Heights with Jason and Travis Kelce."
Jason Kelce's wife of five years, Kylie McDevitt, announced in September 2022 that they are expecting a third child, a baby girl. The couple already has two daughters, Wyatt, 3, and Eliotte, 22 months.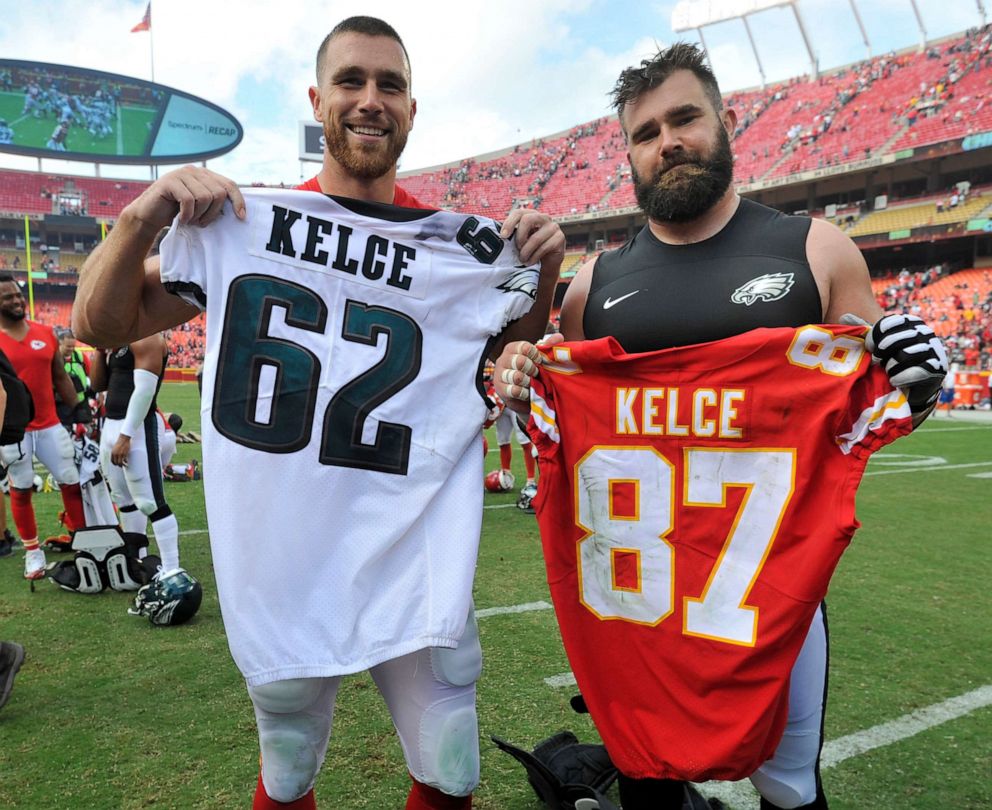 Jason and Travis Kelce are the first brothers to ever compete against each other in a Super Bowl. Both are offensive players for their respective teams, so they won't be on the field at the same time during the competition, but they are both looking to claim their second Super Bowl titles.
Their parents, Donna and Ed Kelce, will also be in attendance, so while the Kelce family cheering section figures out seating arrangements, the question remains: Who's going to root for who?
"My mom can't lose. She's gonna lose and she's gonna win. She'll focus on the positive, which is wrong because she should be there for the brother who loses," Jason Kelce said during the podcast episode. "She's a front-runner, it's fine."