A line of baby-monitoring socks, marketed to measure a baby's vital signs while they sleep, has been discontinued after a warning letter from the Food and Drug Administration.
Owlet, the maker of Smart Sock, has pulled its product from its website after the Food and Drug Administration issued a warning letter last month stating that the socks are medical devices that Owlet has sold without the FDA's "marketing approval, clearance, or authorization," according to the letter.
Owlet said in a statement on its website it plans to "pursue marketing authorization from the FDA for these features."
The company said it also plans to "work toward the submission of a device application to FDA" to make the Smart Sock a medical device.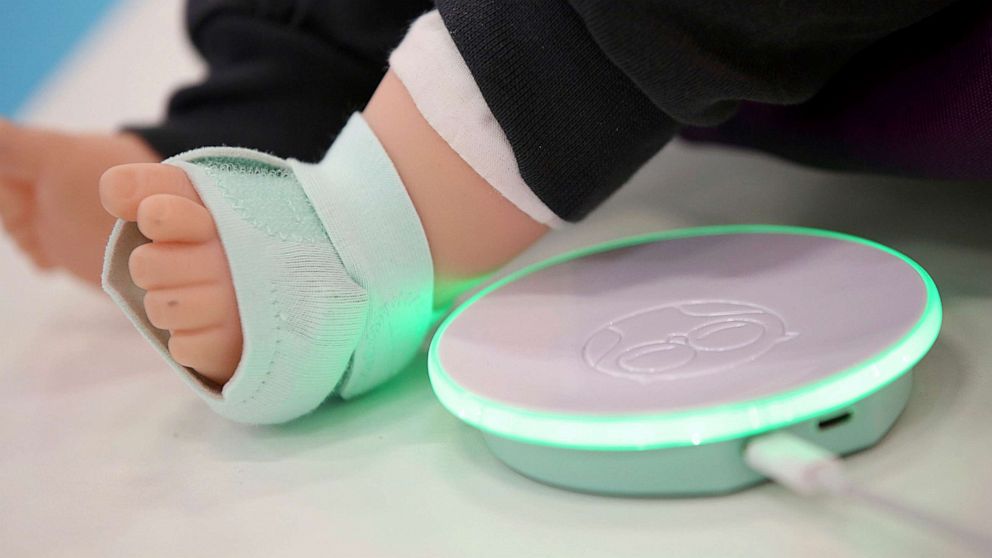 "As a result of the letter and in light of our plans to submit a device application to the FDA, we will no longer be selling the Smart Sock," the company said in the statement. "We plan to offer a new sleep monitoring solution, which we believe will be available soon. We also plan to continue to support our current customers."
Owlet also specifies on its website that the FDA's warning letter is not a recall of the product and that no safety issues have been identified.
"There has not been any change to your product's functionality or a request from the FDA to exchange or return your product at this time," the statement said. "We will notify customers of any updates to the Smart Sock products that have already been distributed. This action is specific to the U.S. only and no other countries or regions are affected by this."
The company said it has sold over 1 million Smart Socks, which fit on an infant's foot.