"Sesame Street" has never shied away from tackling important issues in its programming and continues to do so in its advocacy efforts as well.
The nonprofit organization behind "Sesame Street," Sesame Workshop, released the "ABCs of Racial Literacy," a set of resources designed to help families discuss topics of race with their children, on Tuesday.
It's the newest addition to "Coming Together," the organization's commitment to racial justice and providing the framework for an open dialogue about race and racism in a way that kids can understand.
The resources vary from videos featuring "Sesame Street" characters and real families discussing their experiences to articles and activities that can be done at home.
"Parents and caregivers hold great power to help children better understand this complicated, flawed, often unfair world. Your words matter! Talking honestly and directly about race and diversity is the beginning of racial literacy," Rocio Galarza, Sesame Workshop's vice president of social impact, told "Good Morning America."
One of the videos features two new Black Muppets, father-and-son duo Elijah and Wes. The pair are sitting down outside when Elmo comes along and asks why Wes' skin is brown, and Wes explains it's due to melanin. Elijah succinctly expands on that, saying that it's OK that everyone looks different and ends on a note that solidarity is key.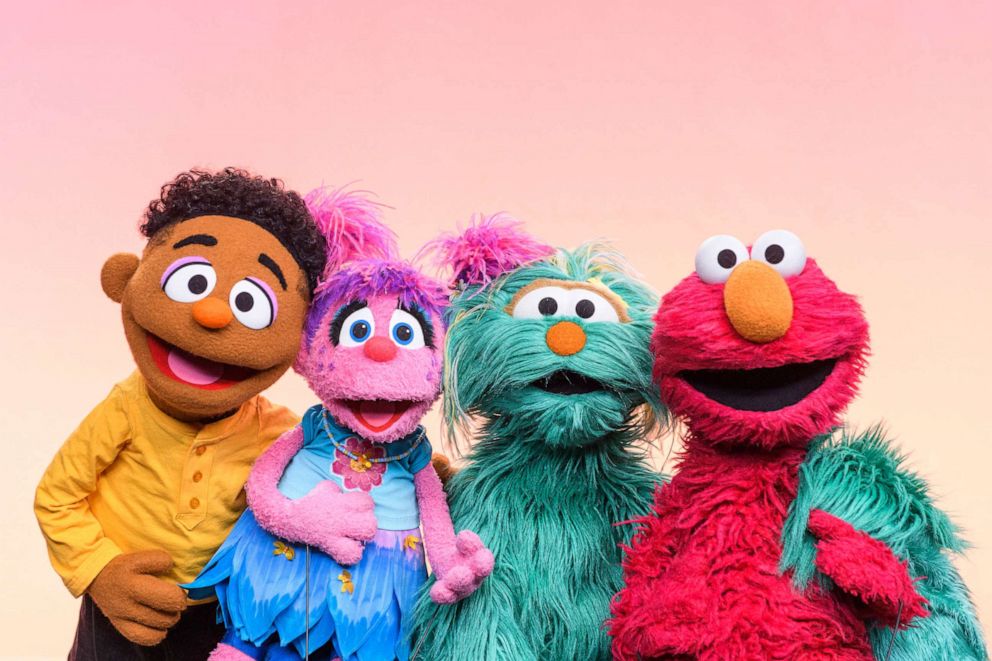 This point is further expressed in a music video in which several Muppets note their physical differences but say that they are all people regardless, and together they will "always win." With a catchy song in tow, the video drives the point across that respect and acceptance are of the utmost importance, and that they should speak up if they see otherwise.
A soon-to-be-released video will see Rosita dealing with the aftermath of an incident in a grocery story when she's overheard speaking Spanish. Her mom and friend Sofia help her come to terms with what happened and demonstrate that different languages are nothing to be ashamed of.
This is not the first time "Sesame Street" has featured characters of different backgrounds and used them to bring up issues that exist today. There's Karli, who lives in foster care and has a mother who battles substance use issues. Julia has autism. Kami is HIV-positive. Lily and her family have struggled with homelessness. Basma, Jad and Ma'zooza were introduced to help children affected by conflict in the Middle East.
More content will be released throughout the year.