A group of siblings are turning their downtime into an opportunity to show kindness by sending handmade cards to seniors who are quarantined in assisted living facilities amid the coronavirus crisis.
While schools are closed, Madilyn, 10, Olivia, 9, Cameron, 7 and Jack France, 4, have been busy at work drawing pictures and writing well wishes to people in nursing homes around Massachusetts.
Their cousins Annabelle, 10 and Danika, 8 are also helping with the cause.
"The kids love to do anything arts and crafts and thinking about how stressed everybody is, [we] thought, 'What can we do to make everybody happy? How can we help?'" mom Vanessa France of Westminister told "Good Morning America."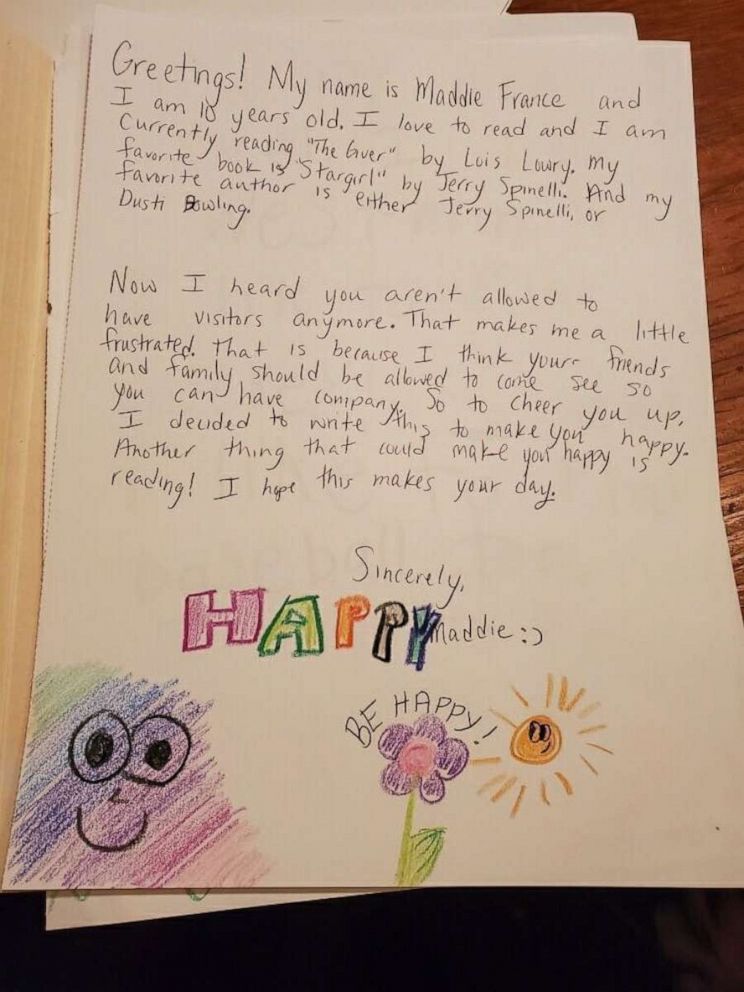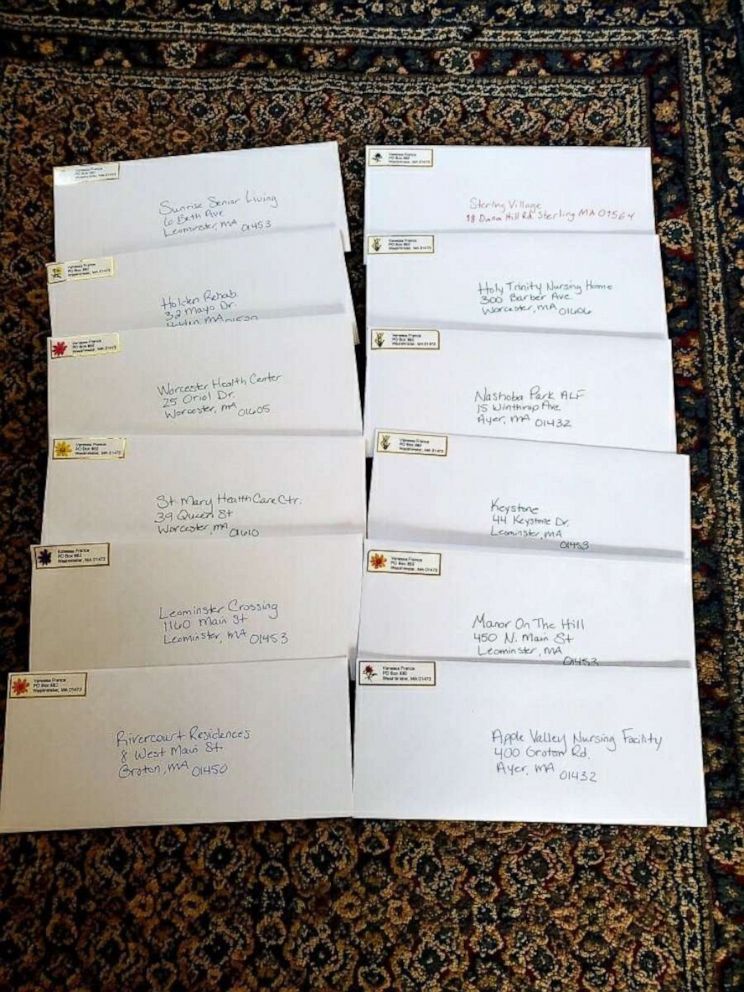 She went on, "I explained to them, 'These people in nursing homes are nervous to get this virus themselves.' Being able to draw those pictures and write those letters, it's the least we can do and it makes us feel good too."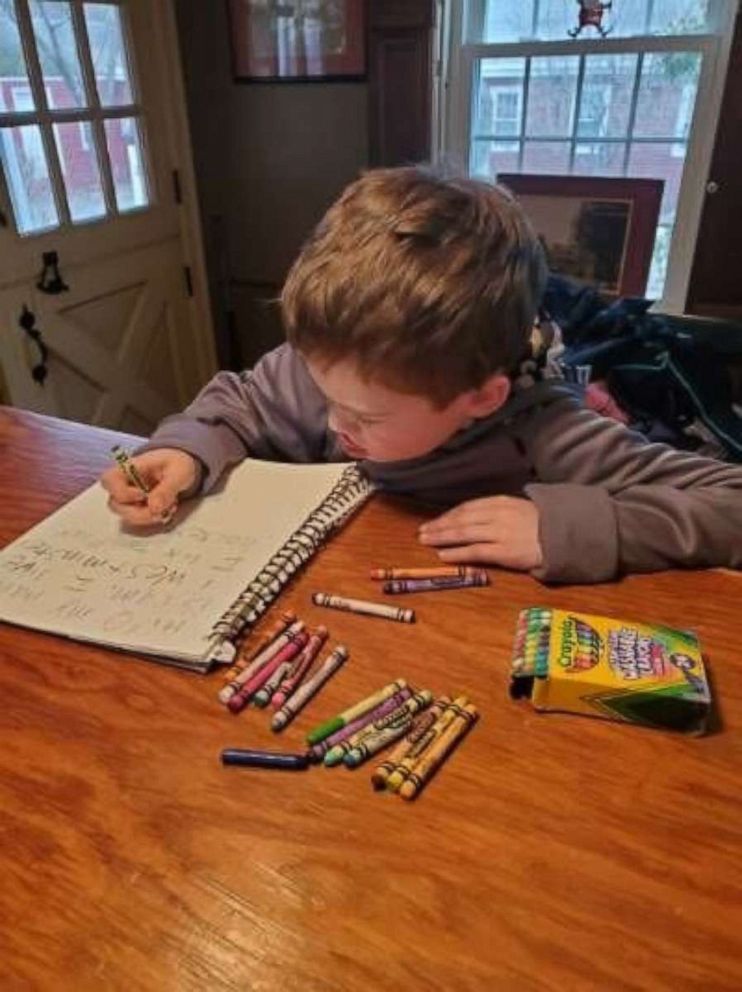 The CDC says older adults are at higher risk and health officials in several states have recommended the elderly stay home as the crisis continues.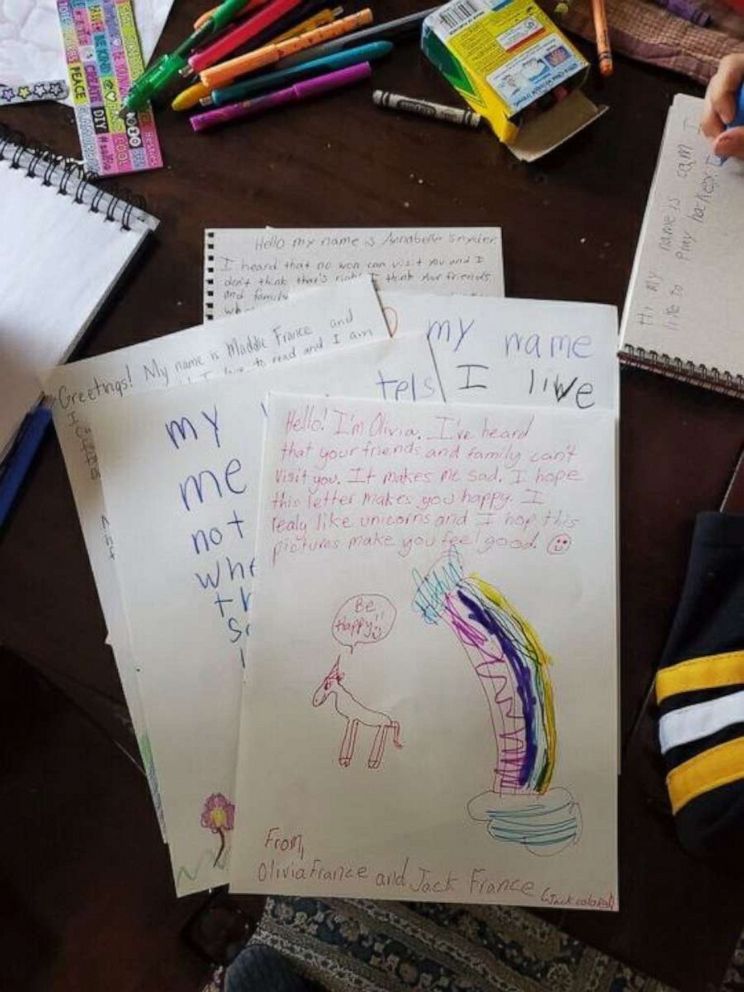 Michele Morin of Sterling Village in Sterling, Massachusetts, said the commissioner of public health has restricted visits to the facility with few exceptions.
"Letters from the children will bring them joy and will hopefully comfort them during this difficult time," she told "GMA." "We will also be encouraging our residents to write the children back as an activity."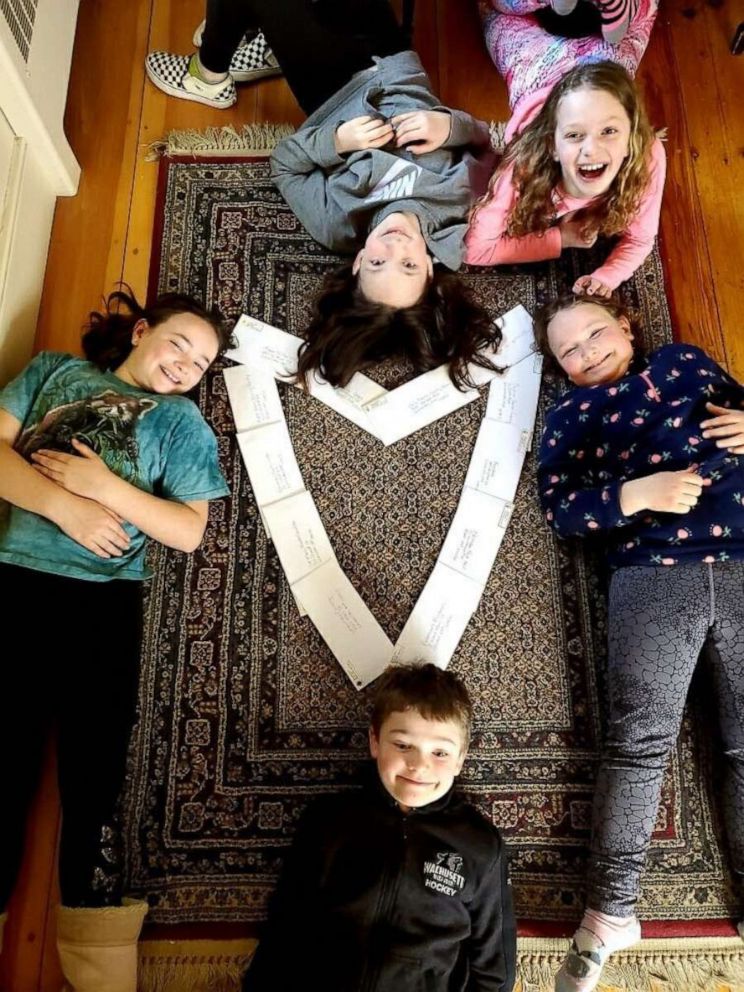 France, a hospice care worker, said her kids have mailed letters to dozens of homes locally.
"As long as we have more paper, we'll keep doing them," she said.