A gay couple said they received a handwritten note from a neighborhood kid and it wasn't at all what they expected.
Sal Stow, an educator from Round Rock, Texas, shared the contents of the letter on Facebook Wednesday, where it has since been shared nearly 700 times.
Stow told "Good Morning America" she posted a photo of the paper after finding it under a rock outside the door of her girlfriend Meghan Stabler's home. Stabler also shared the note on Twitter.
"You don't know me," the note reads, in part. "We're moving away today, but I wanted to thank you. Seeing a Pride flag waving so proudly outside your house every day has given me the courage to come out to my family and be more comfortable with who I am."
Underneath the message, which was seemingly written by a young person, is a hand-drawn person waving a trans flag and a pansexual flag.
Stow and Stabler have been a couple for 18 months and share a home part of the year. Stow, who is originally from the U.K., said she found the note after taking her dog for a walk.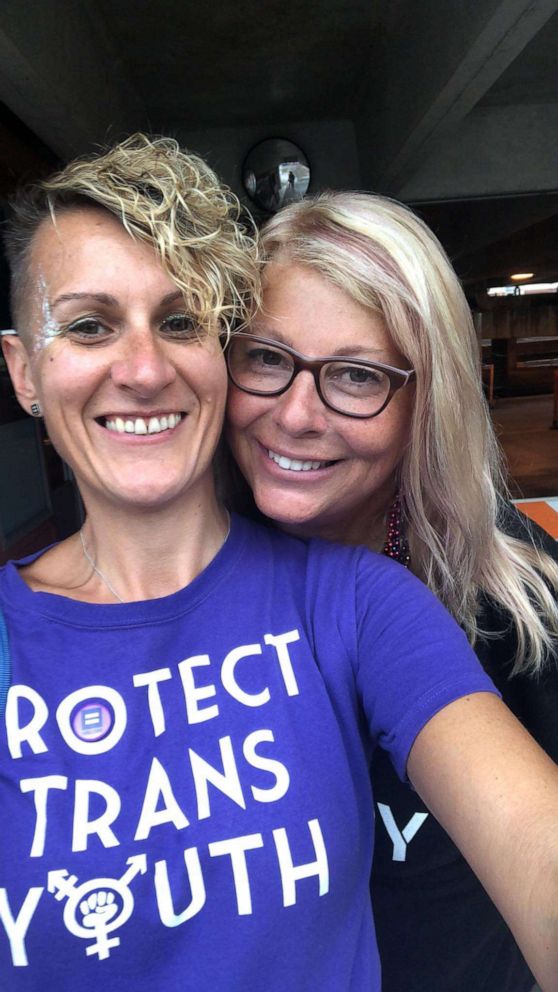 "When I picked the note up, I almost burst into tears," Stow told "GMA." "Knowing our visabiity [and] the impact it had on one person, it means so much. We live in a very conservative area. So when I read the note I was thankful that through our visability, we had empowered a young person to be comfortable within themselves."
"I know what it means to find and see something that you can relate to that is part of who you are," she added. "I'm glad I shared it."
When she isn't teaching, Stow is a member of the Human Rights Campaign's board of governors where she leads fundraisers in Houston and educates fellow elementary school teachers to create more inclusive classrooms for all children. She is also co-chair of the HRC steering committee in Houston.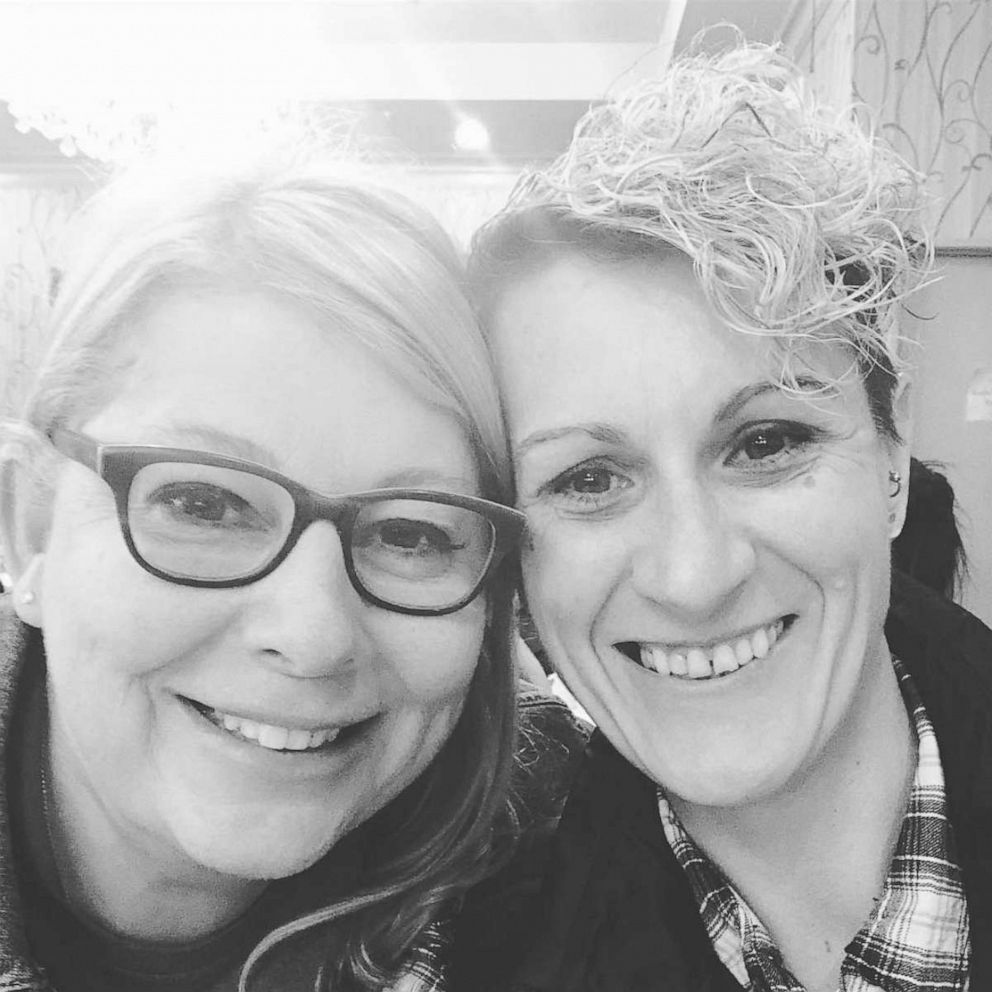 Stow said she and Stabler wanted to share the letter online in honor of Pride Month, and were touched by the comments.
"As a mother of a "pride" child, I thank you," one wrote.
Another user chimed in from abroad: "That just gave me goosebumps, of the best kind. Love from Helsinki, Finland."
"We have to be proud, out and loud," wrote another. "We have to keep our eyes open and be there for the younger people who needs us."
Stow said she might know the author/illustrator's identity, but would like to protect their privacy.
"It blows my mind that it had this much of a ripple effect, especially in the climate were living in," Stow added. "It makes my heart full seeing the impact it's having."
Stow said she and Stabler plan to frame the note and have it on display.
Editor's note: This was originally published on June 20, 2019.