Even though schools are closed around the country due to novel coronavirus, some top teachers are still going the extra mile for their kids.
Two fifth grade teachers at East Lake Elementary in Lakeville, Minnesota, spent hours visiting the homes of their students and writing encouraging messages in their driveways.
"We saw a teacher on Instagram, Hello Fifth, do this and we were inspired to do the same," Kristin Moore, one of the teachers, told "Good Morning America."
She and Audrey Glogoza hit 60 driveways to let the kids know they were on their teachers' minds.
"We wanted our students to know we missed them and we were thinking about them during this uncertain time," Glogoza said.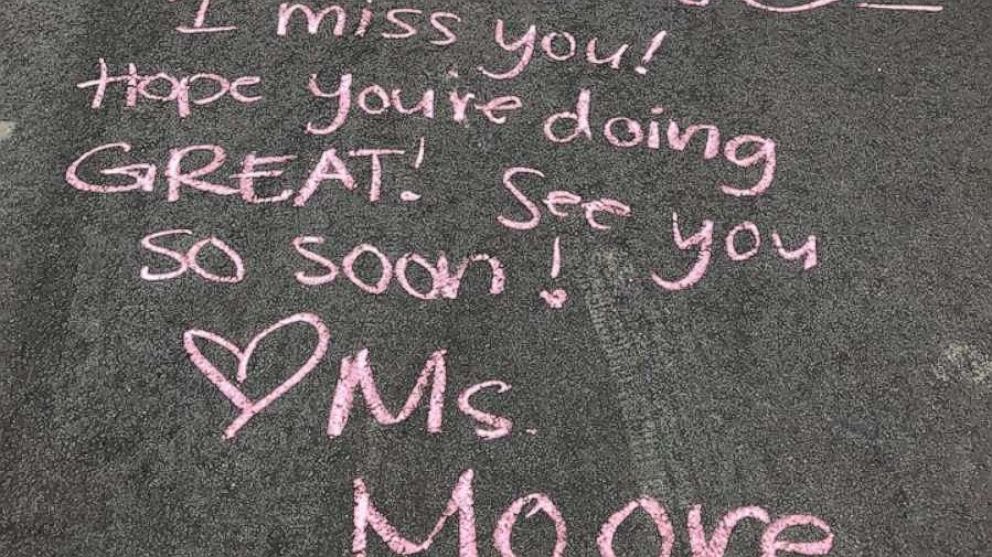 The reaction, Moore said, was "incredible."
"Many families emailed us how much they were touched and how much it meant to them," she said.
As an unexpected bonus, it's inspired some families to follow our lead spreading joy, Glogoza said.
"As teachers, we both know relationships are the foundation to learning," she told "GMA." "We wanted to continue to have those relationships as we move forward with distance learning. It is new to all of us and we are all in this together."