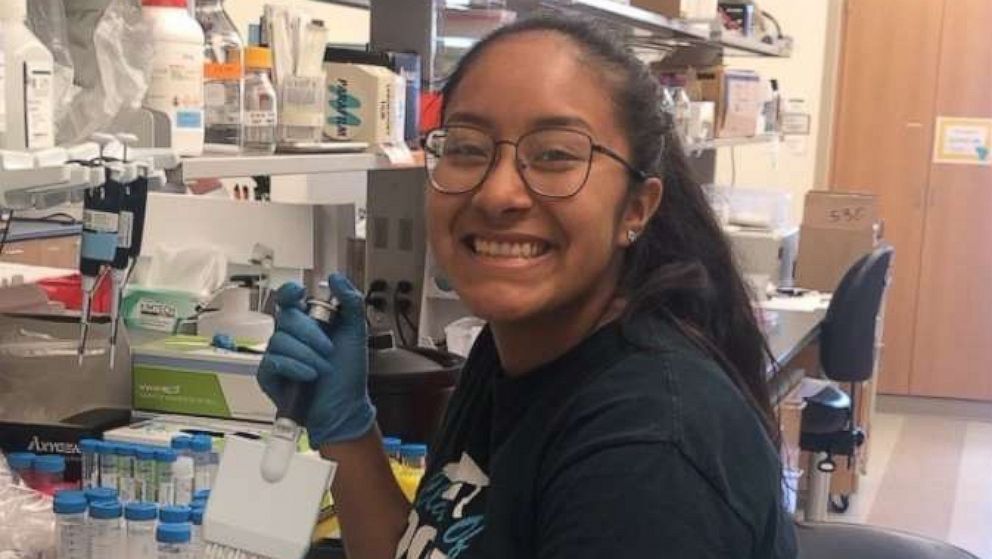 An 18-year-old who was saving her own money to cover college expenses is giving up the funds to help her mother pay back rent.
Alondra Carmona, a senior at YES Prep East End in Houston, Texas, was recently accepted to Barnard College -- an Ivy League liberal arts college for women located in New York City.
Carmona said her mother, Martha Zepeda, lost her job three months ago and has been unable to pay the $800 per month in rent for their home.
"She works in the Port of Houston, and people work so close together, and the jobs died down [during COVID-19]," Carmona told "Good Morning America." "She was really worried how she was going to get back on her feet."
Carmona said she completed a six-week cervical cancer research internship at Rice University in the summer of 2018, and she earned a $1,000 stipend.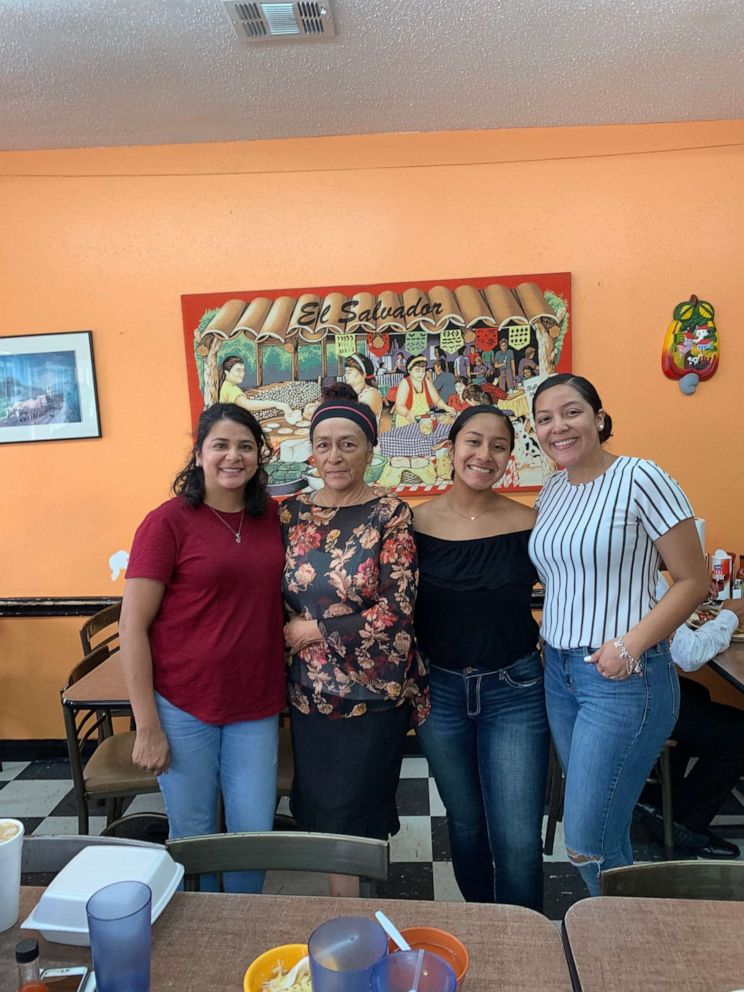 She saved that money in preparation for college, she said, and earned more from working a part-time job at Chipotle.
On Sunday, her mother was locked out of their home for not paying rent, so Carmona gave her the $1,800 in college savings to put toward the $2,000 she owes.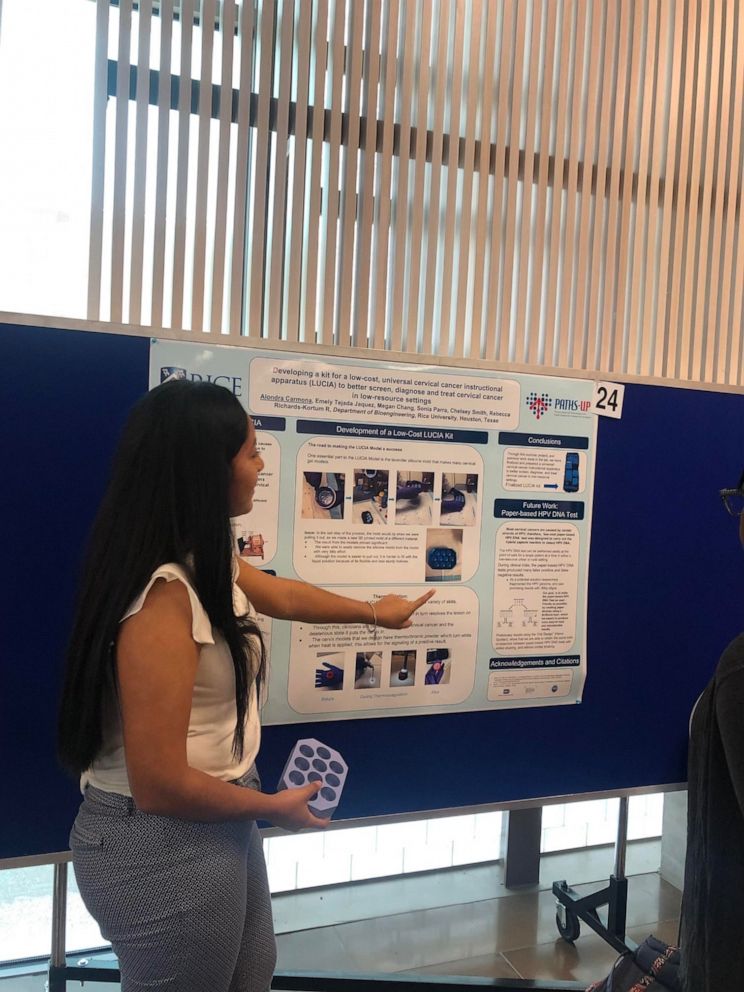 Carmona and her mom have been currently staying with her sister, Claudia Perez, 35, Carmona said.
The teen said she gave the money to her mom as a thank you for caring for her and her sisters, Perez and Briceyda Zepeda, 21. 
"She's always been a single parent and would work nights when I was little," Carmona said. "My sisters and I would stay home alone ... it was really hard, but she made sacrifices for us to have a better life."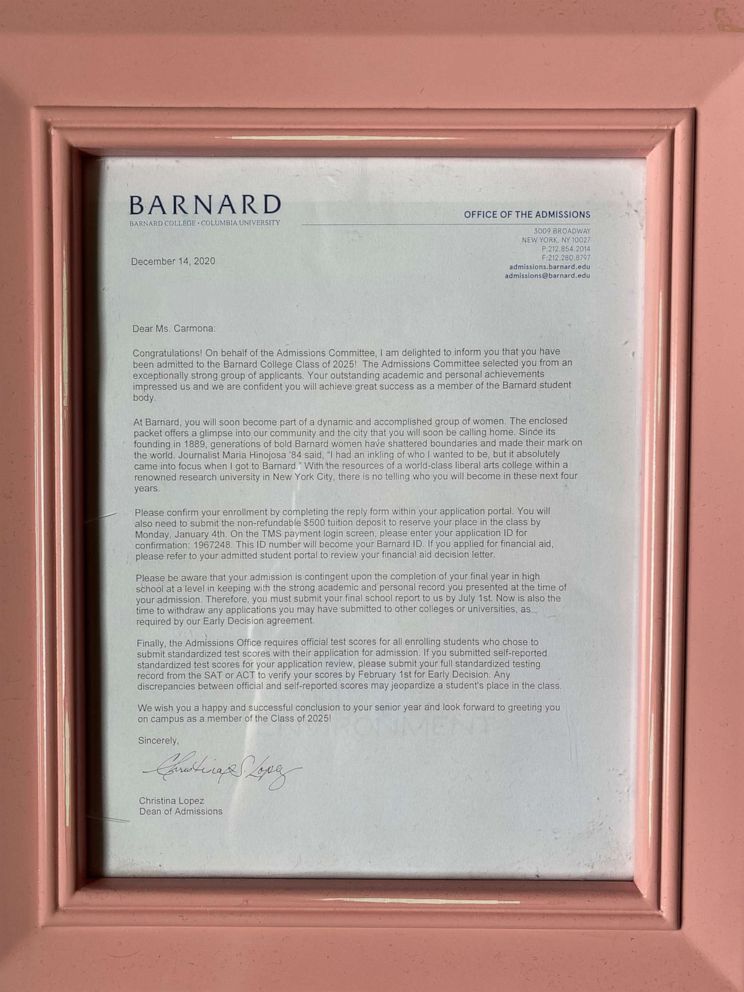 "She's also wanted me to have a better education, and I got accepted to my dream school all because of her," she added.
Carmona said Barnard gave her a $60,000 financial aid package, and she plans to come up with the difference she owes for room and board.
Since giving up her savings to help with rent, Carmona launched a GoFundMe page to help cover costs during the time she'll be enrolled at Barnard.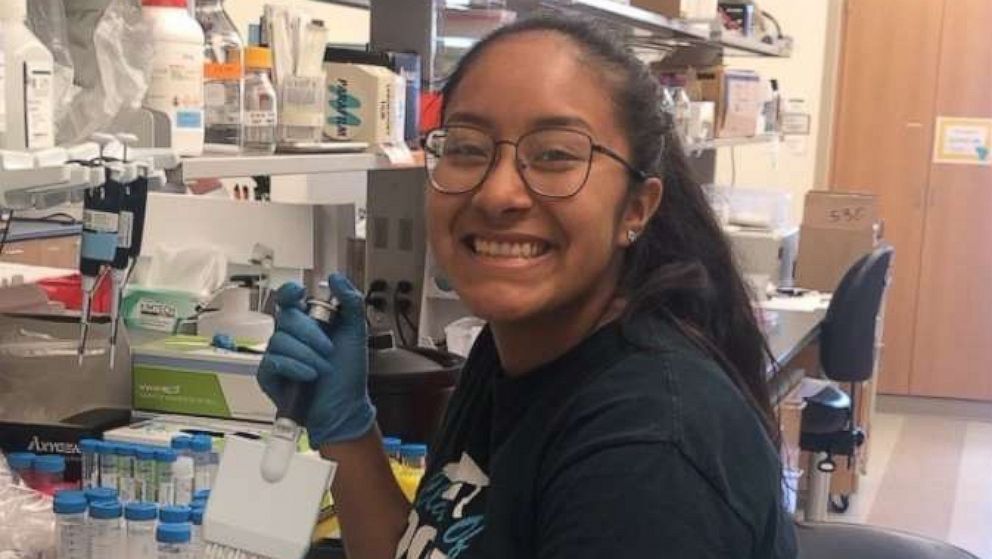 "Some of the money I'll use to help my mom pay [more] rent," Carmona said of the crowdfunding. "And I'm so grateful to Barnard for helping me so much. They really are such an amazing school."
Carmona will be majoring in neuroscience and minoring in Latin American studies. She hopes to become a neurosurgeon, she said.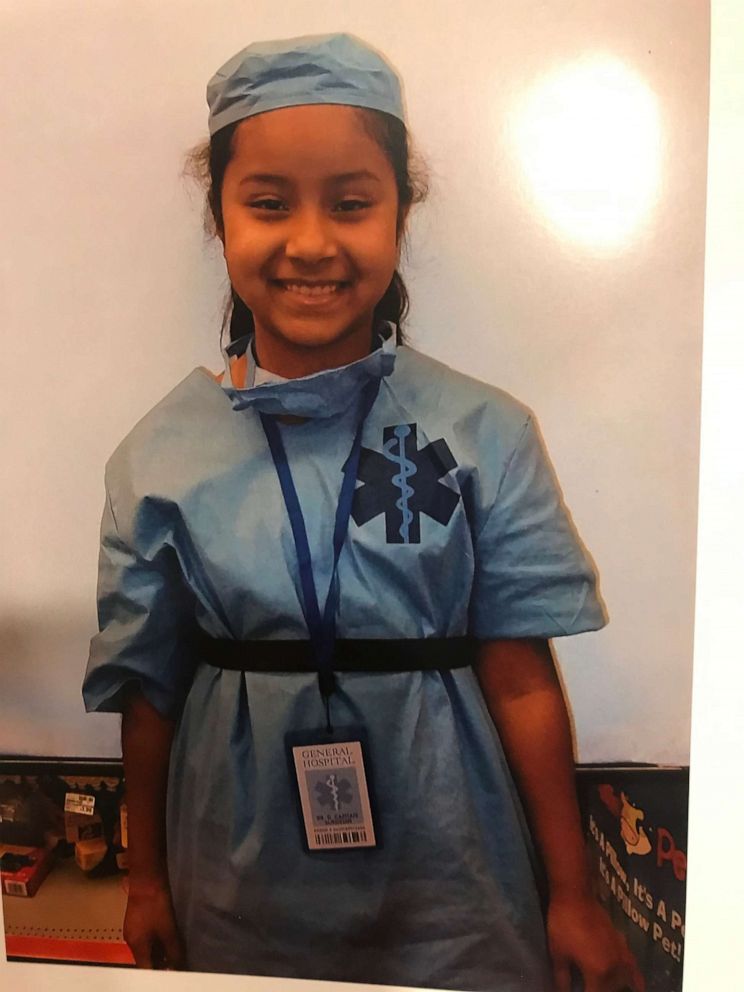 "I know this is her lifelong dream, and she used to dress up as a doctor when she was little," her mom, Martha Zepeda told "GMA" through a translator. "I'm really happy and proud."
Zepeda said she will soon be looking for other work. Carmona is hopeful they will return home soon.