A nearly 1-year-old boy was the picture of joy after being able to see for the first time.
Theo, an 11-month-old from Buffalo, New York, had crossed-eyes from birth, which continued to get worse as he got older, his parents shared on TikTok.
After a recent appointment with an ophthalmologist, Theo was fitted with prescription eye glasses.
When he got to wear the glasses for the first time and see clearly, Theo's face lit up with a huge smile, as seen in a now-viral video shared on TikTok.
"To tell you that we waited anxiously for the call that his glasses were in is an understatement," Theo's dad Jeremy Zgoda shared in the video caption. "This video says it all."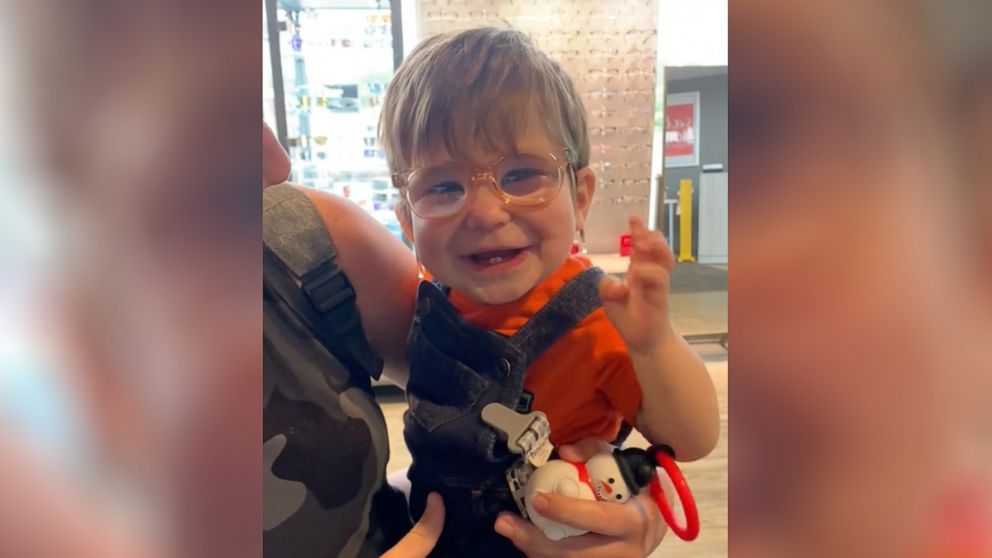 He added, "We are so excited for our little man to be rocking his glasses for years to come!"