Ride-sharing company Uber is launching a new service for teenagers in several major cities and "Good Morning America" has an exclusive look with one family who has been testing out the service.
Ruth Stern is a mom of two and like many parents, she usually has to figure out the different transportation needs each family member requires for their busy schedules.
"One kid needs to be picked up from school. Another kid needs to get to an activity. There's a doctor's appointment that you didn't anticipate, so it's a constant juggle," Stern told ABC News consumer correspondent Becky Worley.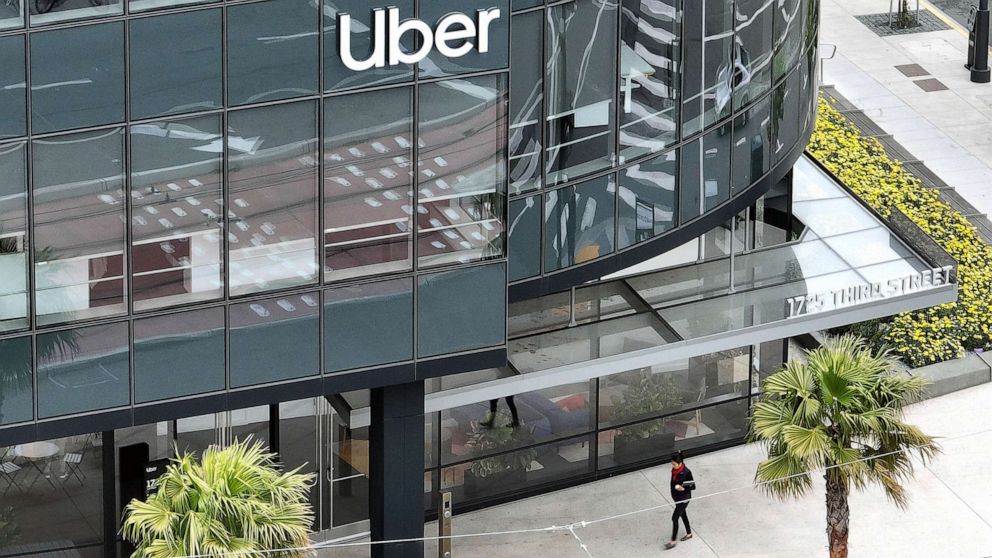 So when the opportunity came up recently, Stern decided to give Uber's pilot program for teenagers a try.
"I couldn't be two places at once and I could get my child home safely from a location and still be with my other child," Stern said.
Stern used the pilot program from Uber to get a ride for her 15-year-old daughter Izzy while she herself went to drive her 10-year-old son to one of his activities.
Stern and her family have so far been a part of the pilot program for a few months.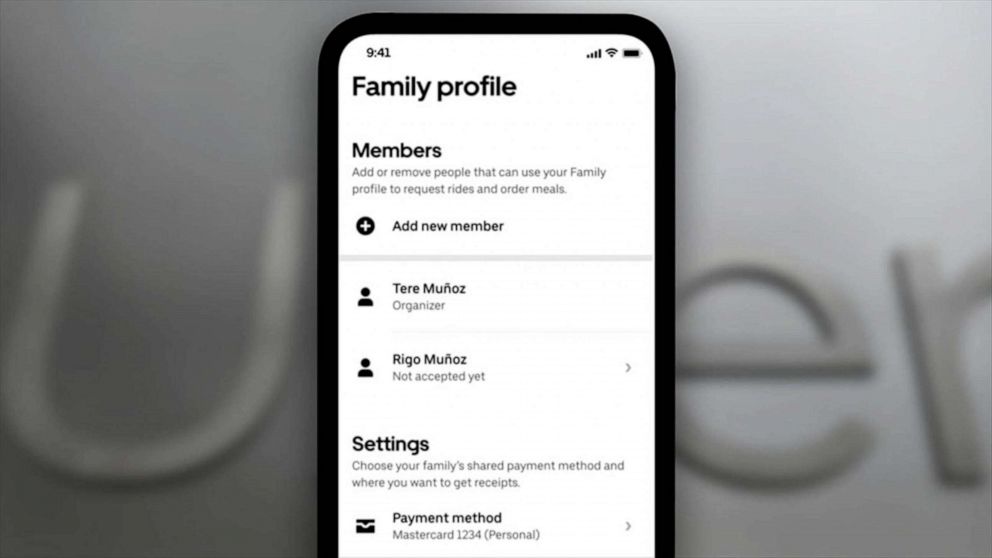 Now, the ride-sharing company is formally launching the program to a wider customer base, letting parents and guardians add teenager riders to their Uber accounts under a family profile. Teens ages 13 to 17 are included in the program.
Uber's Vice President of Product Management Sachin Kansal told "GMA" the process all begins through a parent's phone.
"You open your Uber app, you go to the account tab at the bottom. Now with this new feature, you can add a teen," Kansal explained.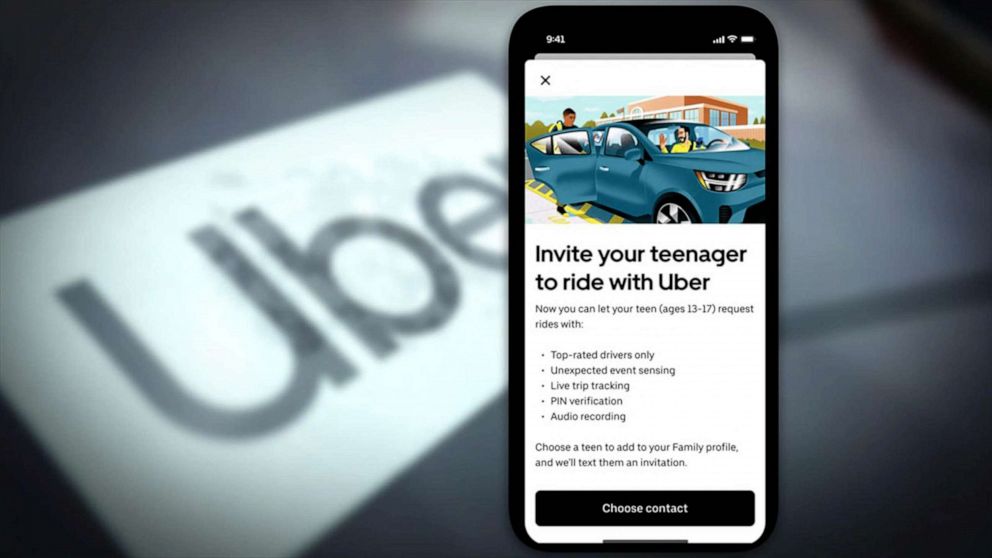 To develop this new feature, Uber partnered with the nonprofit Safe Kids Worldwide to address safety concerns around the service.
"There are some nonnegotiables as they roll out this platform of making sure kids buckle up every ride, every time," Safe Kids Worldwide President Torine Creppy said.
For parents and guardians, the thought of putting a child in a car with a stranger can still be daunting.
"I was nervous. Would the car show up? Would it be somebody she felt safe with?" Stern recalled thinking.
Stern's daughter Izzy said she also felt nervous the first time she took an Uber ride by herself.
"As a girl, it's scary. And sometimes, you don't know what's going to happen but I felt really comfortable once getting in," Izzy said.
Uber said it has safety measures in place for teenage riders, including background checks on drivers. The company said it only selects tenured drivers with high ratings for the teen service and drivers are required to ask for a pin number at the start of a ride to make sure teens are getting into the correct Uber car.
Parents can also track their teen's trip in real time and contact the Uber driver at any time. Families can also choose to opt into an encrypted audio recording of the entire trip with a teen rider. If anything were to happen, Uber said it can access that audio recording to determine what is going on.
With past news stories highlighting the potential dangers of an Uber ride gone wrong, Kansal said the company is committed to riders' safety.
"I think it's a high bar and we take the safety of every step very seriously. That's something that I always ask myself and my team. Are we ready to meet that bar of a parent who's going to be concerned about the safety of their child?" Kansal said.
Uber for teens is launching in 28 metropolitan areas across the U.S. and Canada.