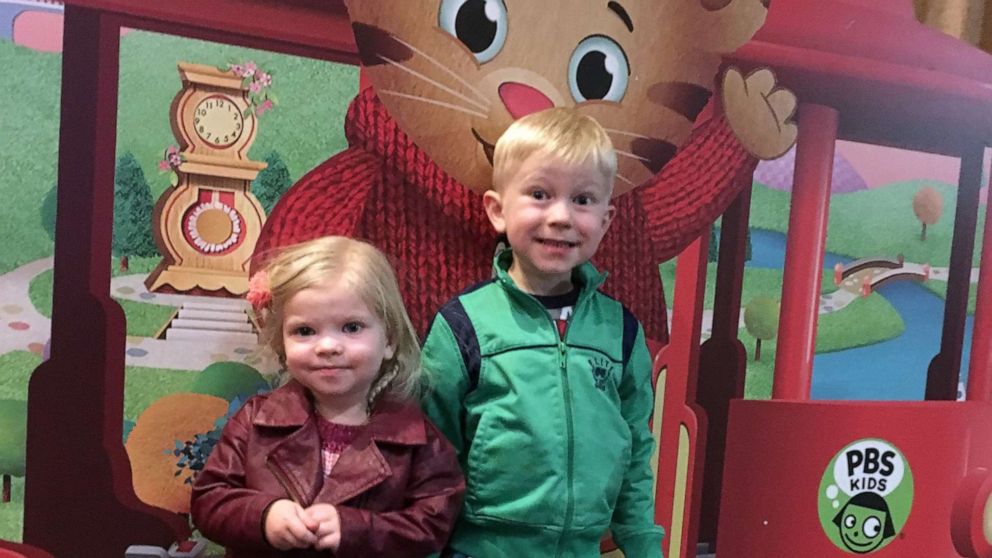 A 6-year-old boy being hailed as a hero after saving his sister from a dog attack got a message from Captain America himself.
Chris Evans, the actor who plays the character, sent Bridger Walker a video -- which the little boy watched while in his own Captain America costume.
"Pal, you're a hero," Evans told the boy. "What you did was so brave, so selfless, your sister is so lucky to have you as a big brother."
Bridger and his younger sister were at a friend's house when, according to information shared with "Good Morning America," a dog charged at the little girl.
"In Bridger's words," his dad, Robert Walker, shared, 'I stepped to the side, in front of my sister so that the dog wouldn't get her. I kept moving, so it couldn't get past.' Tragically, instead of running off, the dog leaped and latched onto Bridger's cheek. Bridger explained that when the dog bit him, he yelled for his sister to run. After the dog released, Bridger ran to his sister and led her to a more secure part of the yard where he thought they would be safe."
The story became a viral sensation when his aunt, Nicole Walker, posted a photo to Instagram and tagged a few celebrities.
Bridger's dad said they have received "tender, heartfelt messages" from Hugh Jackman, Zachary Levi, Tom Holland, Anne Hathaway, the Russo brothers, Robbie Amell, and Mark Ruffalo.
Bridger underwent a two-hour surgery that required 90 stitches, but his bravery never wavered. He told his dad, "If someone had to die, I thought it should be me."
Besides promising Bridger an authentic Captain America shield, Evans offered words of encouragement at the boy heals from his injuries.
"I know recovery might be tough, but based on what I've seen, I don't think there's much that can slow you down," he said.
Bridger was all smiles after seeing the video. His little sister said he can take the shield "wherever you go."
Robert Walker said the family was "entirely unprepared" for the outpouring of love and support the family has received, with many asking how they can help.
"After Bridger's actions," he said, "our family has settled on a simple request: may we each actively strive to bear one another's burdens; stand up for and protect those that are weak, oppressed, or those whom the world might forsake; mourn with those that mourn, comfort those that need comfort, and love one another."
The Walt Disney Company is the parent company of ABC News.