Little boy's hype speech to pump up junior hockey team
Courtesy Gwenyth Todebush
It's the pick-me-up you didn't know you needed from a young boy in Michigan.
When Gwenyth Todebush tweeted an exchange between her and her son in late January, she didn't think tens of thousands of people would respond.
Todebush started off her Twitter thread by explaining that her son, Clark Todebush, shared some choice words of advice with her as she was getting ready for a parent-teacher conference.
Some of it was simple but shrewd: "Don't get distracted and your feet will stay on the sidewalk and not too full of snow," and "You gotta take a deep breath and you gotta do it again."
One was a little puzzling but amusing nonetheless: "Never put a skunk on a bus."
A few deserved to be captured visually too: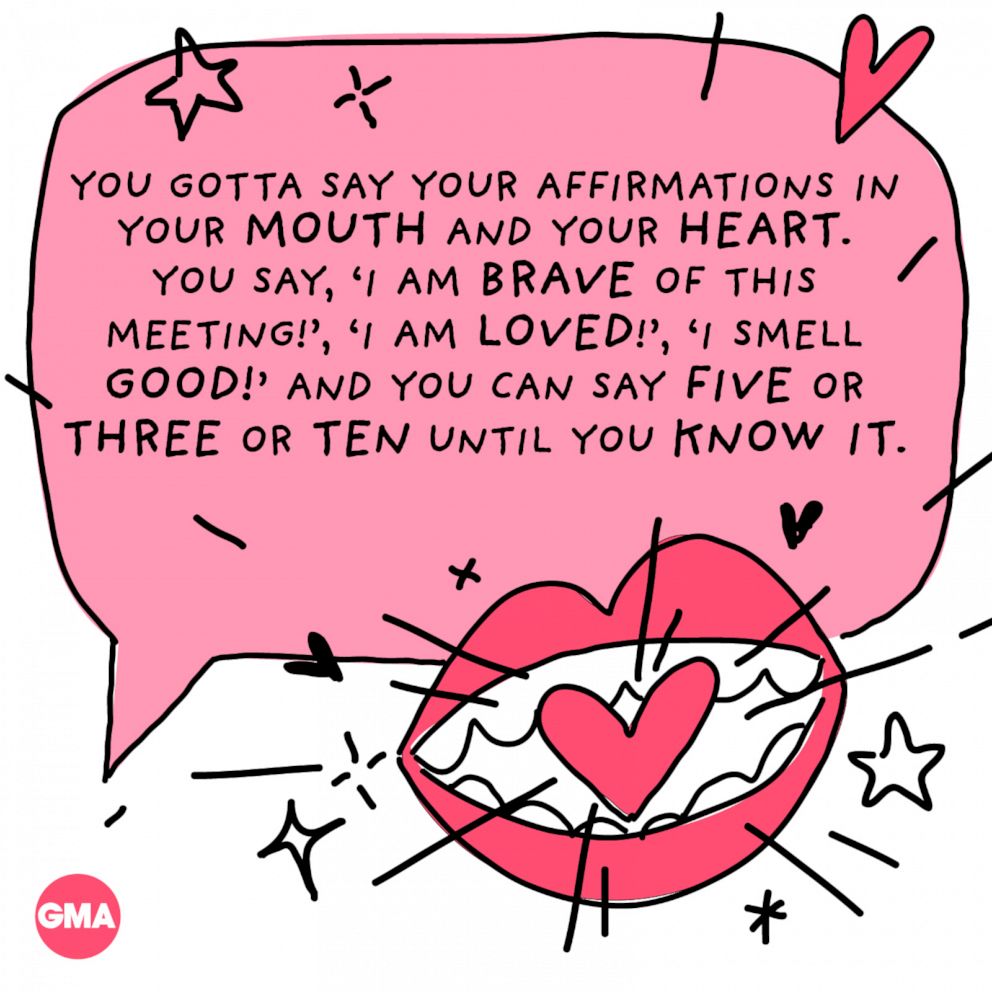 Try Clark's top tactic when you're facing something difficult. "You gotta say your affirmations in your mouth and your heart. You say, 'I am brave of this meeting!', 'I am loved!', 'I smell good!' And you can say five or three or ten until you know it."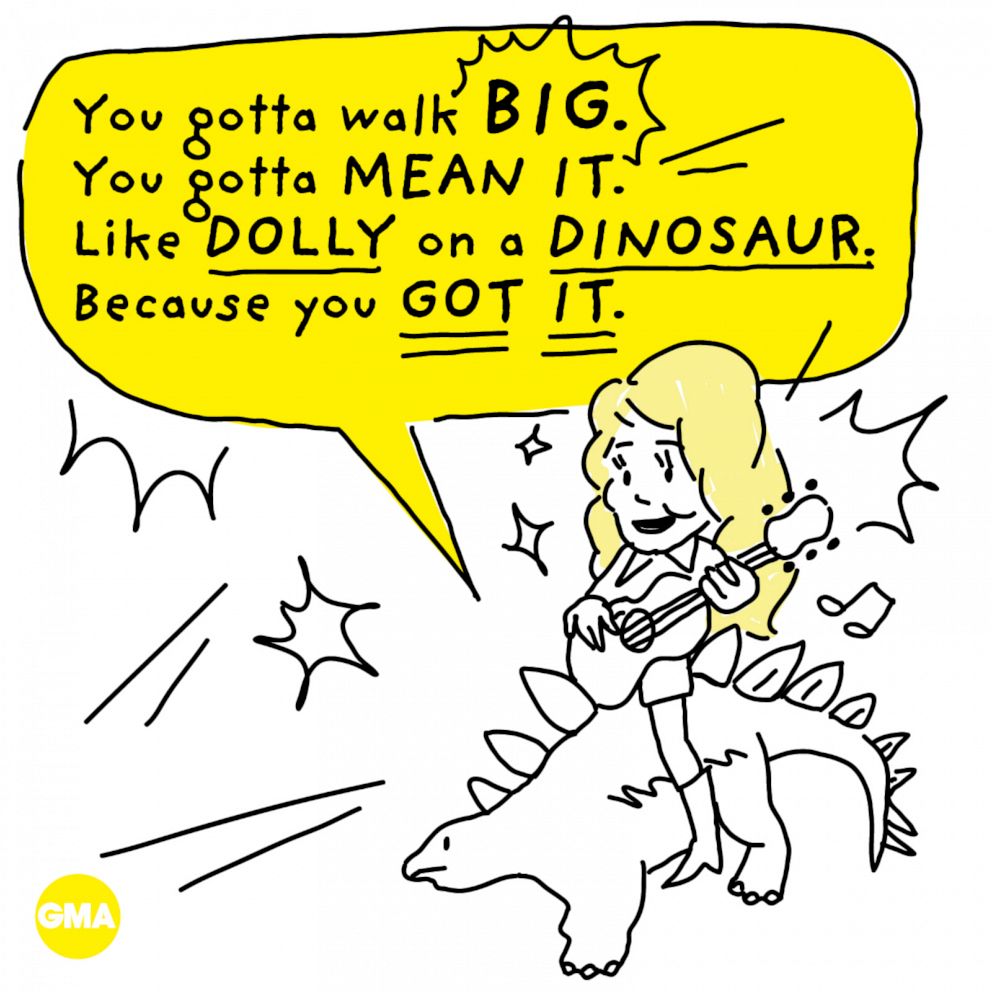 For courage, take a page from a couple of Clark's favorites – dinos and the legendary Dolly Parton. "You gotta walk big. You gotta mean it. Like Dolly on a dinosaur. Because you got it."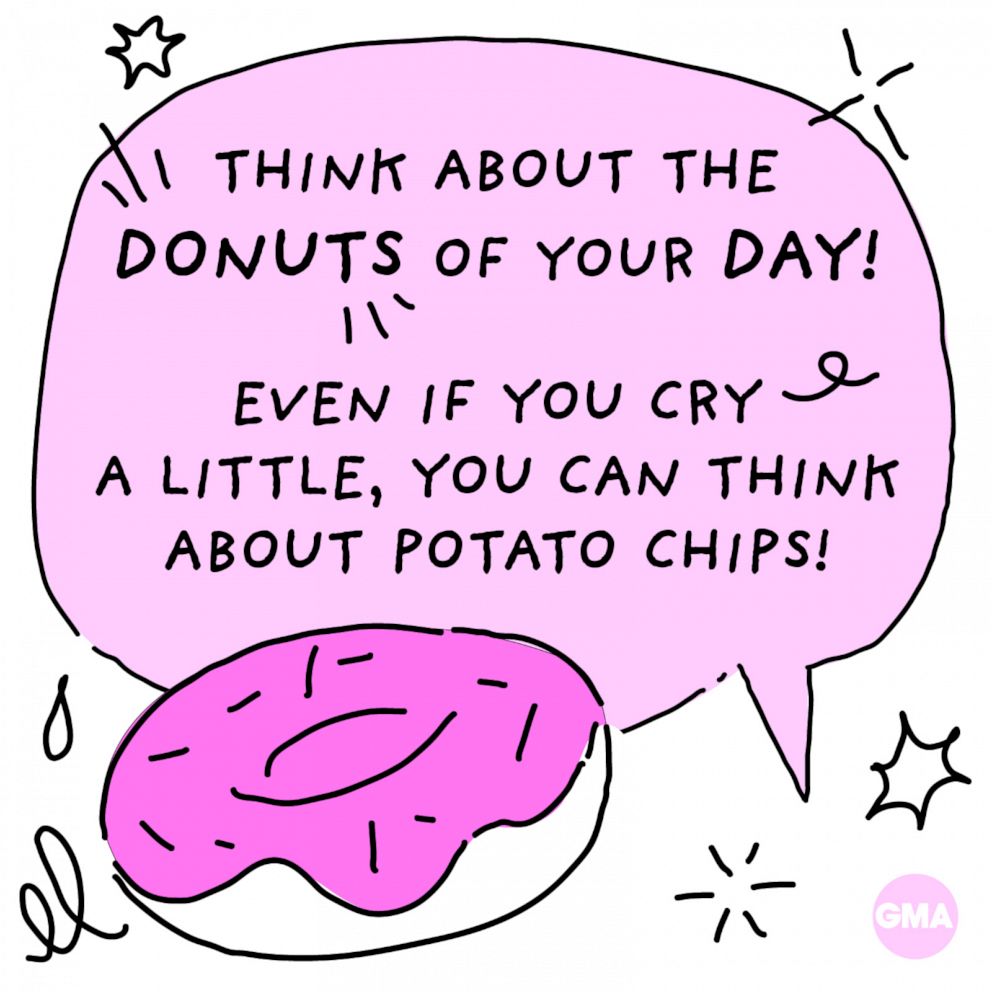 Look for the little, sweet things in life. If there aren't any though, you might be surprised to find another perspective to appreciate. As Clark put it, "Think about the donuts of your day! Even if you cry a little, you can think about potato chips!"
Remember this advice above all. "Even if it's a yucky day, you can get a hug."
Many were quickly smitten with the 5-year-old's guidance.
"What a joy this thread is!" one replied.
"I keep coming back to this again and again. Just this morning someone was sharing some struggles finding footing in a new job. My only advice was to click the link I sent them--right here, to your son's stellar suggestions," another commenter wrote last week.
Todebush explained to "Good Morning America" that she was surprised the thread has resonated with so many others. "Before that tweet, I had 300 followers and it was mostly just a few moms that actually interacted with me. After the tweet, everything just exploded!" she wrote via Twitter. The thread now has nearly 94,000 likes and has been retweeted over 17,000 times.
She noted the reaction has been mostly positive. "I'm definitely not used to having any negative Twitter activity, so it was a little strange to hear strangers bash my parenting, but there are so many more good responses than bad," she wrote. "Suddenly people are telling me my kid's advice is inspiring them to do well in interviews or get their Covid boosters or be brave at work. It's incredible."
Todebush added, "I think stuff kids say resonates with people so often because we as adults have so much that we know and think about, but when we hear it simplified through a child's lens, it's easier to find the distilled heart of what matters. And kids are humans doing the same emotional work that adults do, they're just often better at it."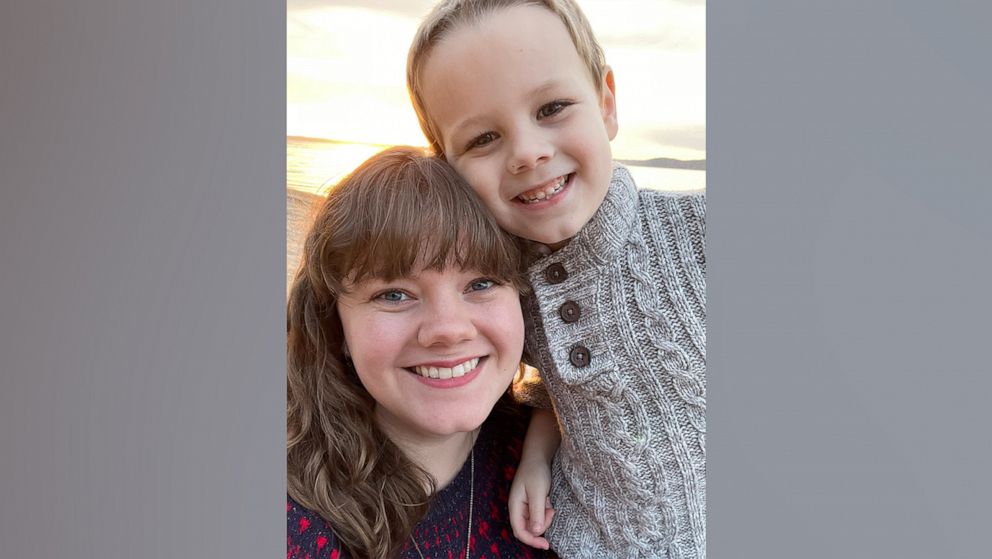 The 29-year-old mother describes her only child as "smart, emotionally aware, and kind" and wrote that she is glad Clark has been paying attention to what she has been trying to teach him over the years.
"We had been working on a lot of coping mechanisms and such, but I think it's normal to assume kids aren't listening to you that hard, only to find that they are really soaking up everything you say," she wrote. "It made me so proud of him that he has a mental toolbox that he can access, and that he is developing mental resilience that will hopefully serve him long-term."