Taco Bell is adding its first fully plant-based menu item in the form of its beloved six-sided, layered, filled, folded and pressed Vegan Crunchwrap.
While many Taco Bell fans may know how to customize existing menu items to concoct a vegan or vegetarian option, the culinary team officially crafted this recipe as the first fully vegan entrée item.
The Vegan Crunchwrap features vegan seasoned "beef," which Taco Bell said is made with a proprietary, seasoned plant-based protein that has been in the works for years. It's topped with cool vegan blanco sauce to mimic sour cream and warm vegan nacho sauce, both of which have also been long in development.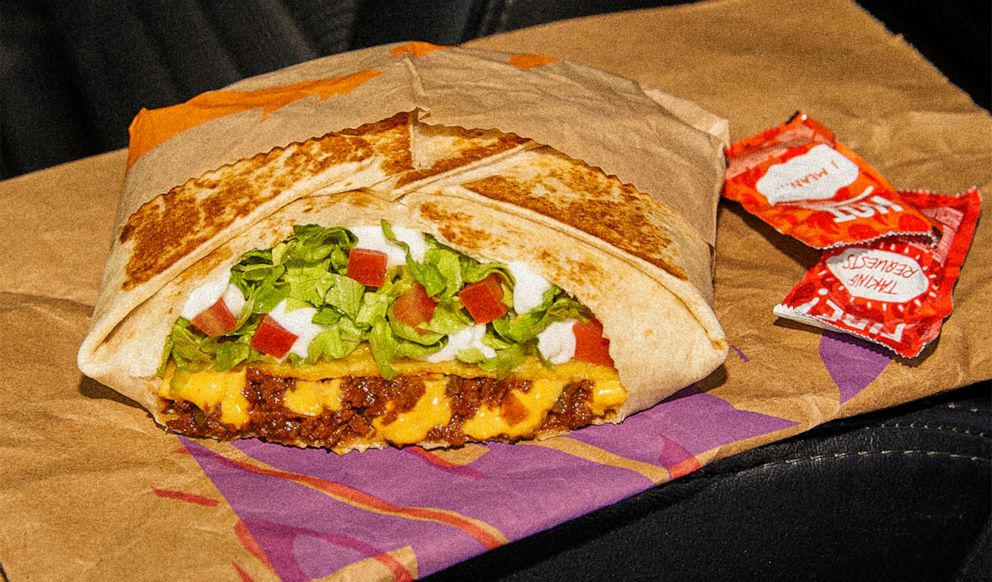 Staring June 8, the new limited-time menu item -- priced the same as its signature crunchwrap -- will roll out first "in cities with notable vegan populations," including Los Angeles, New York City and Orlando, Florida, at participating locations.
"Such a large part of our fandom is vegan or vegetarian, and we're as committed to them as they are to us and our menu," Taco Bell's Global Chief Food Innovation Officer Liz Matthews said in a press release. "That's why we took so long, months and years, to release something this special; we wanted and needed to get it exactly right, to get it mouth-watering."
The Vegan Crunchwrap is also made with classic ingredients like shredded lettuce, diced tomatoes and a crunchy tostada shell.
Because Taco Bell crafted this product combination specifically, the proprietary plant-based ingredients will be unavailable for individual orders or customization outside of the Vegan Crunchwrap.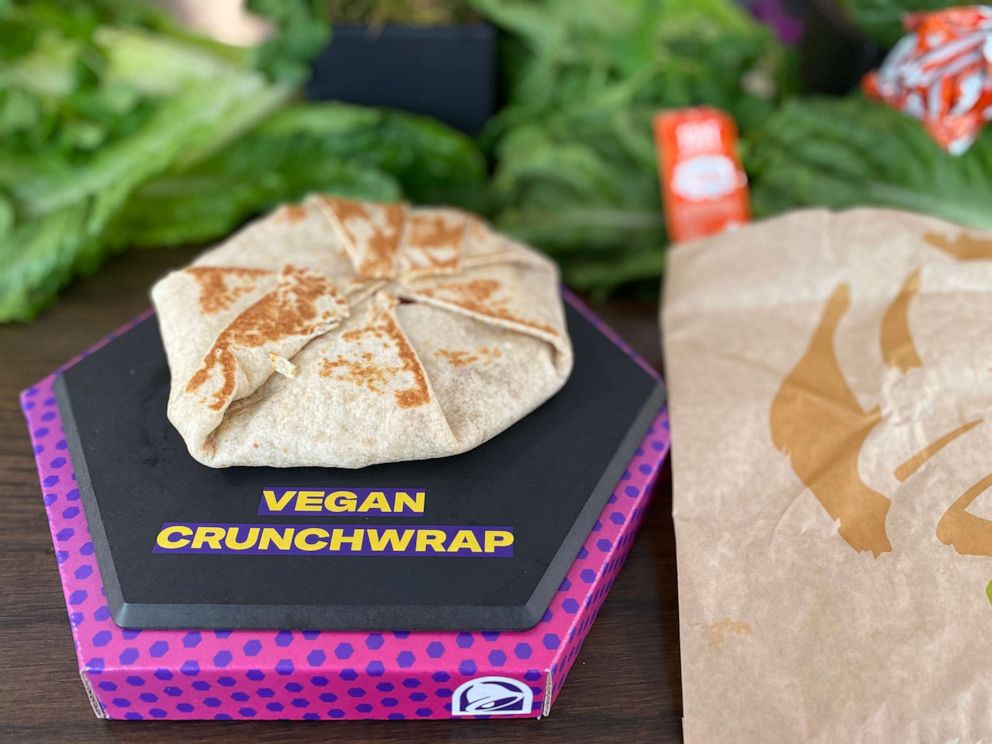 Like past product tests, Taco Bell will trial this innovation to gauge customer feedback, which the fast food chain will use to inform future menu developments.
Missy Schaaphok, director of global nutrition and sustainability at Taco Bell, said their customers are always "hacking" their menu for veggie-forward options and saw this as the perfect time to introduce "a product that's completely vegan as-is, right off the menu."
Taco Bell's existing vegetarian options made up over 23% of products sold in 2022, the company shared, with over 30 vegetarian ingredients that can be used for nearly 1 million combinations without compromising on flavor or appetite -- such as swapping meat for refried beans, black beans or potatoes.
"Taco Bell defines 'vegan' as containing no animal ingredients," the company said. "It's important to note, however, that in some restaurants we use the same frying oil to prepare menu items that may or may not contain animal ingredients. Vegan and animal ingredients are handled in common and cross-contact may occur. Taco Bell's vegan ingredients are certified by the American Vegetarian Association. Neither Taco Bell, our employees, our franchisees or the AVA assume any responsibility for such cross-contact."