He's the Stan with a pan!
Known culinary and cocktail aficionado Stanley Tucci is officially adding "cookware consulting designer" to his highly lauded list of roles.
The Oscar winning actor has teamed up with Williams-Sonoma to create Tucci by GreenPan, a stunning new line of pots and pans that reflect his own personal elegant style, made in Italy, exclusively for the homeware retailer.
"This cookware combines a contemporary sensibility with today's technology, so it's both beautiful and highly functional," the filmmaker and cookbook author said in a press release.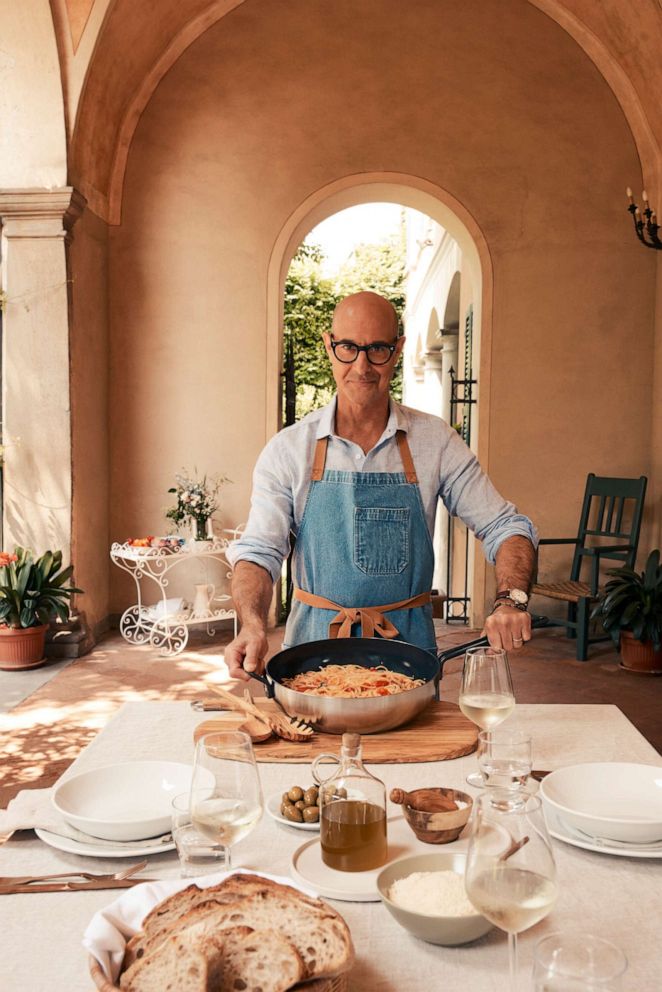 For Tucci, growing up in an Italian American household in Peekskill, New York, meant daily life included time together in the kitchen as well as the dining table, all of which he said served as inspiration for this collection.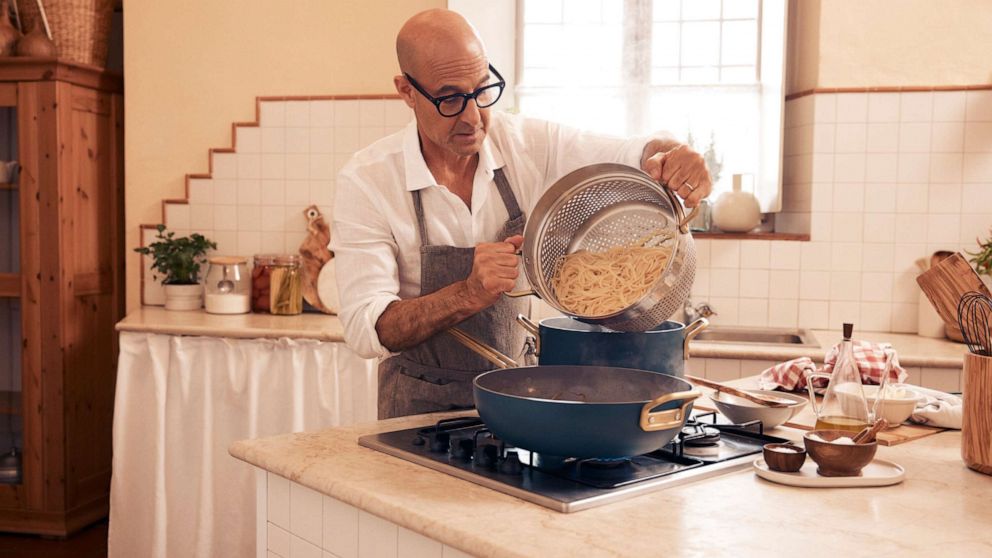 The "Searching for Italy" host, who has previously had his hand in the beverage category, partnering with Tanqueray gin and S.Pellegrino, shared a glimpse at the sleek new cookware in action on his Instagram Friday morning, in tandem with the launch on Williams-Sonoma.
Although the pans made their official debut on Friday, Tucci has slyly been showing off his versatile new pans since late last month, posting cooking videos on Instagram of himself shallow-frying risotto cakes, sauteing concia di zucchine -- a staple appetizer of Roman-Jewish cuisine -- all before officially hinting that "something's coming" just last week.
Each pan is handcrafted in the Italian Alps of Brescia with GreenPan's most advanced ceramic nonstick coating, which is free of PFOA and PFAS for healthier meals and less mess.
The stylish cookware with over 21 options of open stock or sets comes in stainless steel ceramic nonstick, as well as ceramic nonstick in two colorways -- Carrara white or Venetian teal -- and is meant to easily transition from stovetop to table.
Shop the collection below and check out the pans in stores now.
By clicking on these shopping links, visitors will leave Goodmorningamerica.com. These e-commerce sites are operated under different terms and privacy policies than Goodmorningamerica.com. ABC will receive a commission for purchases made through these links. Prices may change from the date of publication.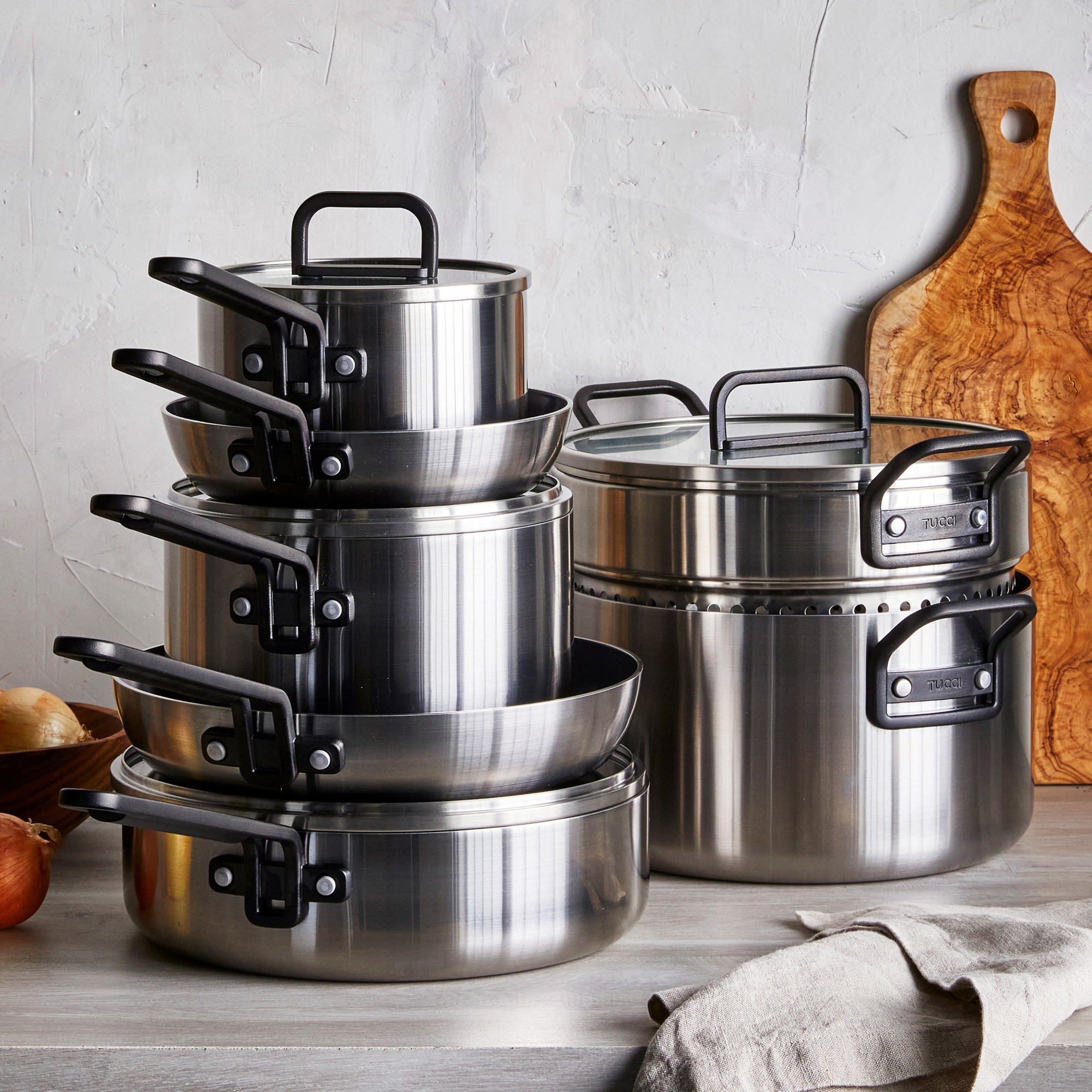 Tucci by GreenPan Stainless-Steel Ceramic Nonstick 11-Piece Cookware Set
Set includes: 8" fry pan; 10" fry pan; 2-qt. saucepan with lid; 4-qt. saucepan with lid; 4-qt. sauté pan with lid; 8-qt. stockpot with insert and lid. Please note: Lids are counted as individual pieces.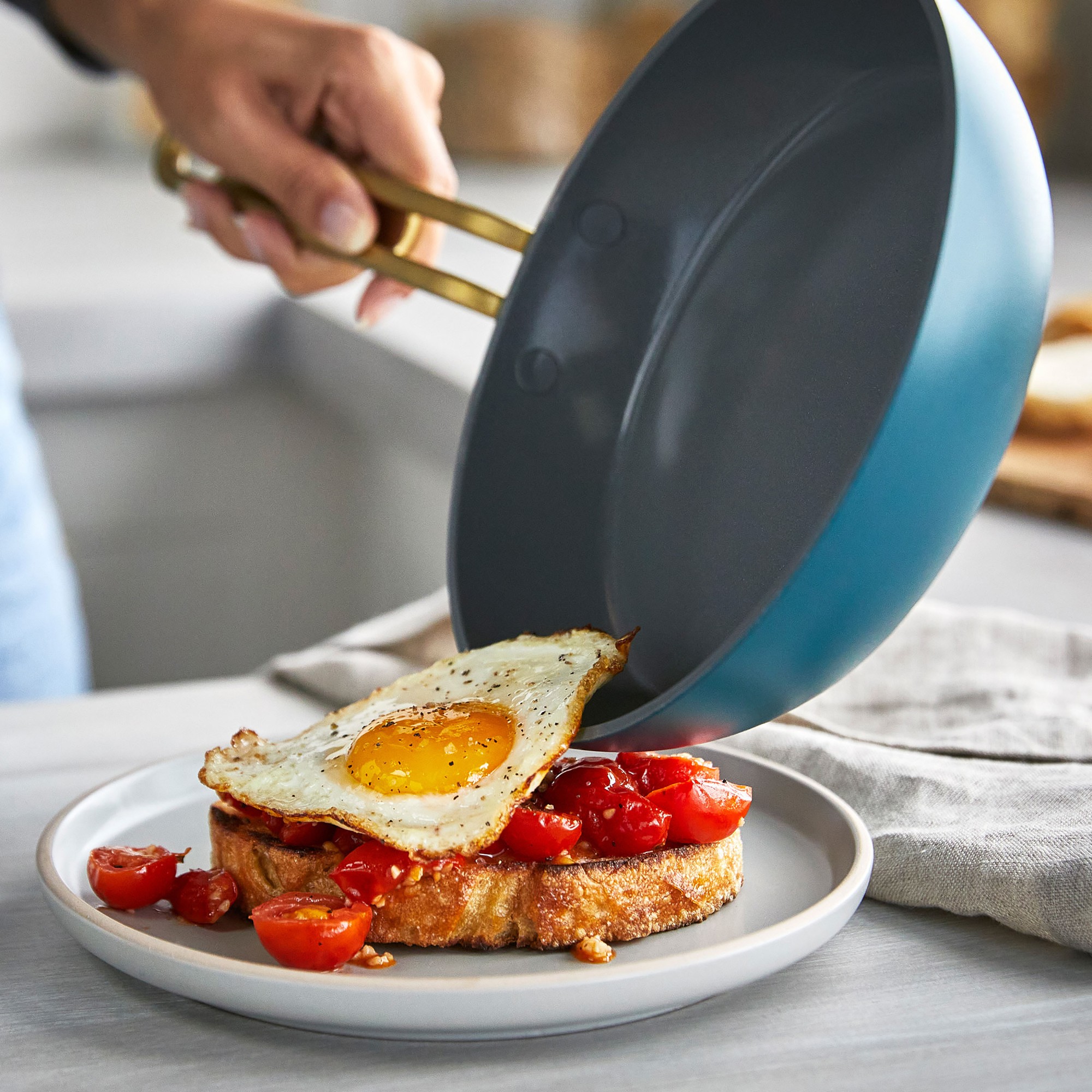 8-inch Tucci by GreenPan Ceramic Nonstick Fry Pan
Professional gauge 5mm aluminum bodies with sophisticated colors inspired by Stanley Tucci's home and personal style. Stay-flat bases resist warping to ensure stability, so oil stays where you put it. Oven and broiler safe to 600°F. Includes a small pan protector for storage.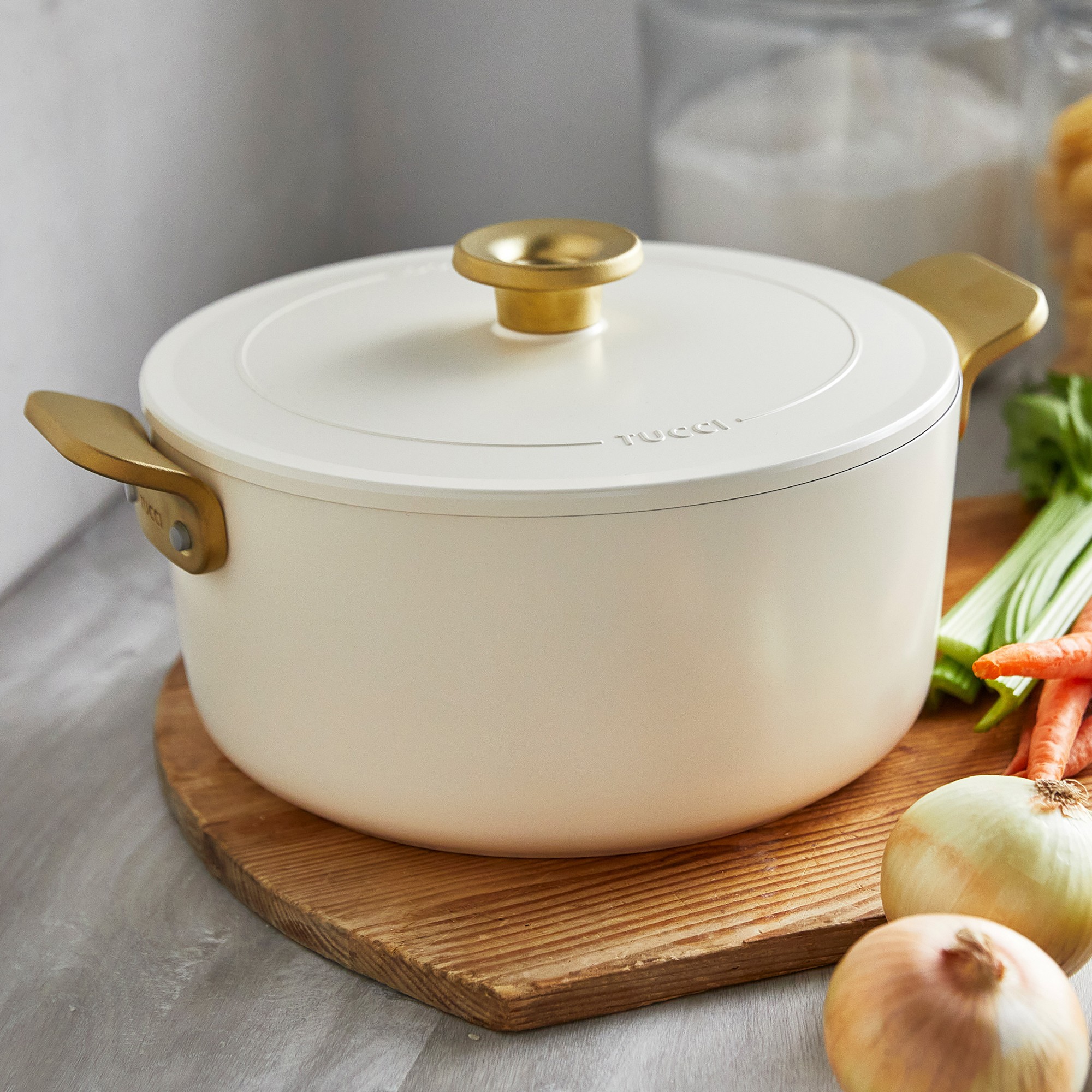 Tucci by GreenPan Ceramic Nonstick Dutch Oven, 6 1/2-Qt.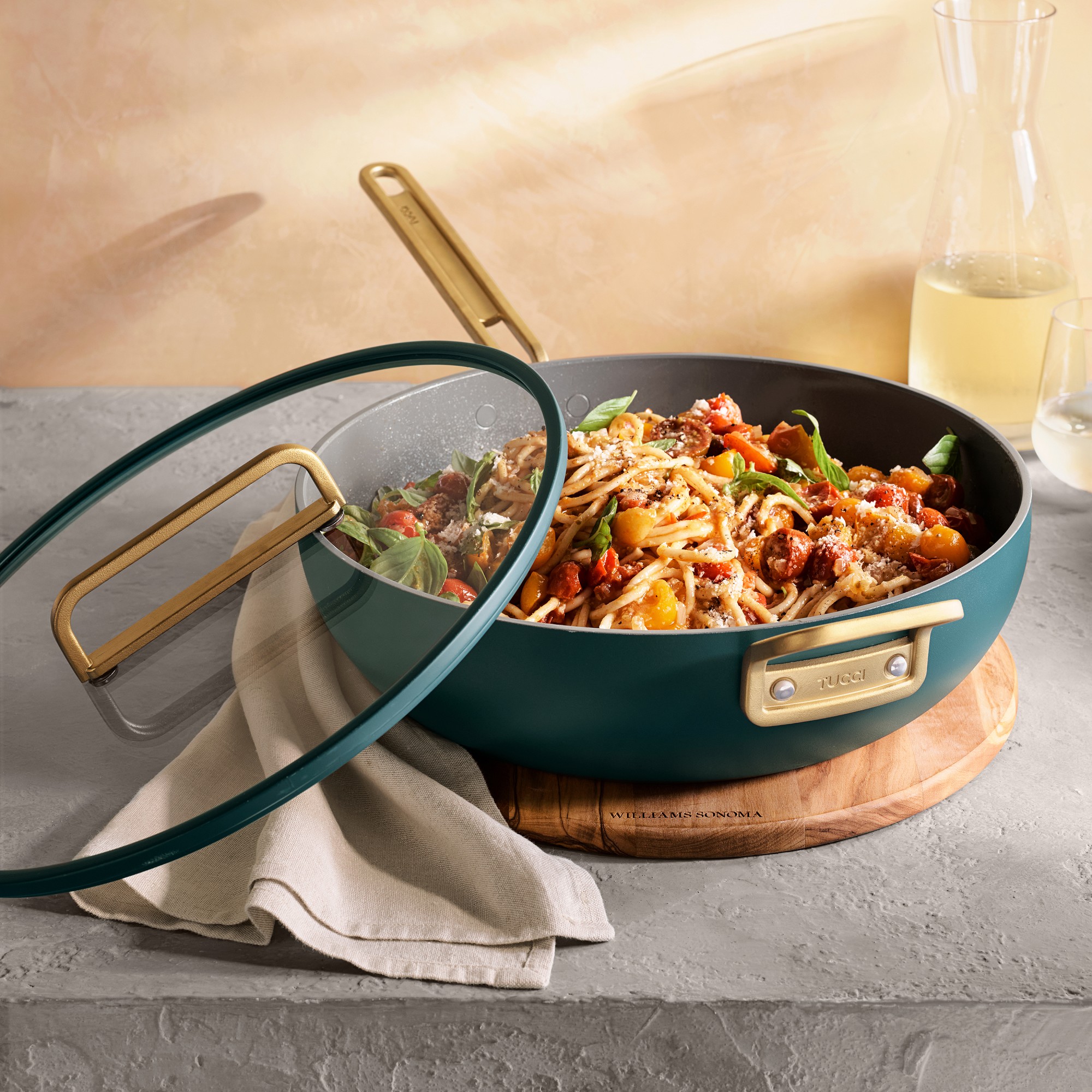 Essential Stanley Pan, Ceramic Nonstick 6.5-Qt.
Discover Stanley Tucci's signature pan for easy everyday cooking. Count on this 13-inch essential do-it-all piece for everything from simmering and sautéing to braising and pan-roasting. The stainless-steel ceramic nonstick version costs $229.95, while the ceramic nonstick in Venetian teal or Carrara white is available for $199.95.
Watch Tucci make one of his favorite dishes and get the recipe from the video below: