How to make festive pumpkin cupcake parfaits and strudel
Autumn is on the way which means we're about to see pumpkin products everywhere.
From seasonal sips to pumpkin pastries, here are some of the newest products that will look to squash the competition.
Pumpkin Spice Lattes
Starbucks
Pumpkin spice lattes will make their earliest debut at the coffee chain to date, launching on Aug. 27, and the coffee chain announced a new pumpkin drink for the fall lineup for the first time since 2003.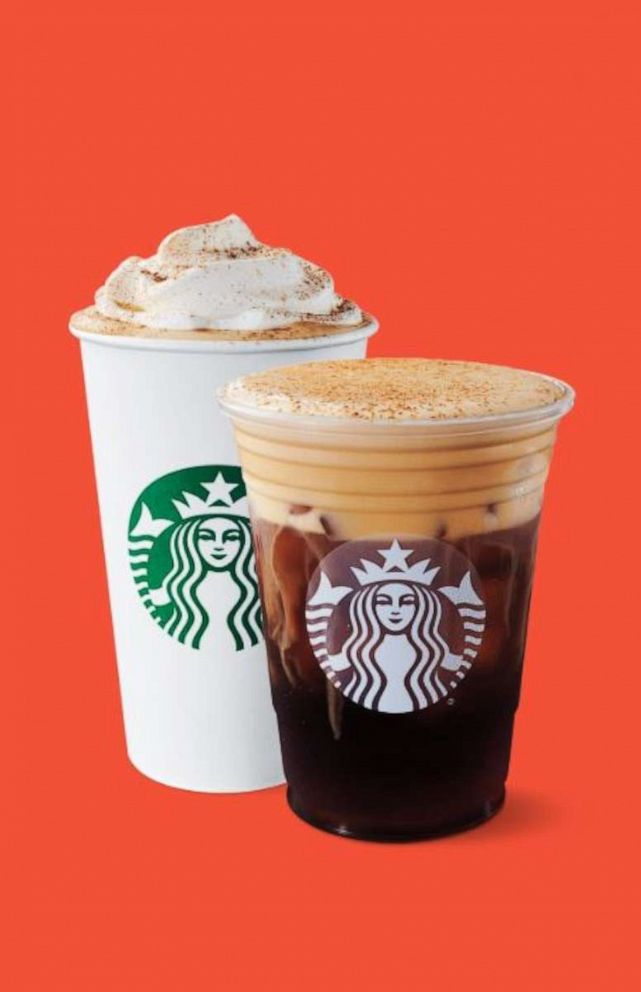 Iced coffee fans can get in on the pumpkin craze too, with the brand-new Pumpkin Cream Cold Brew -- made with vanilla and finished with a pumpkin cream cold foam and a dusting of pumpkin spice topping.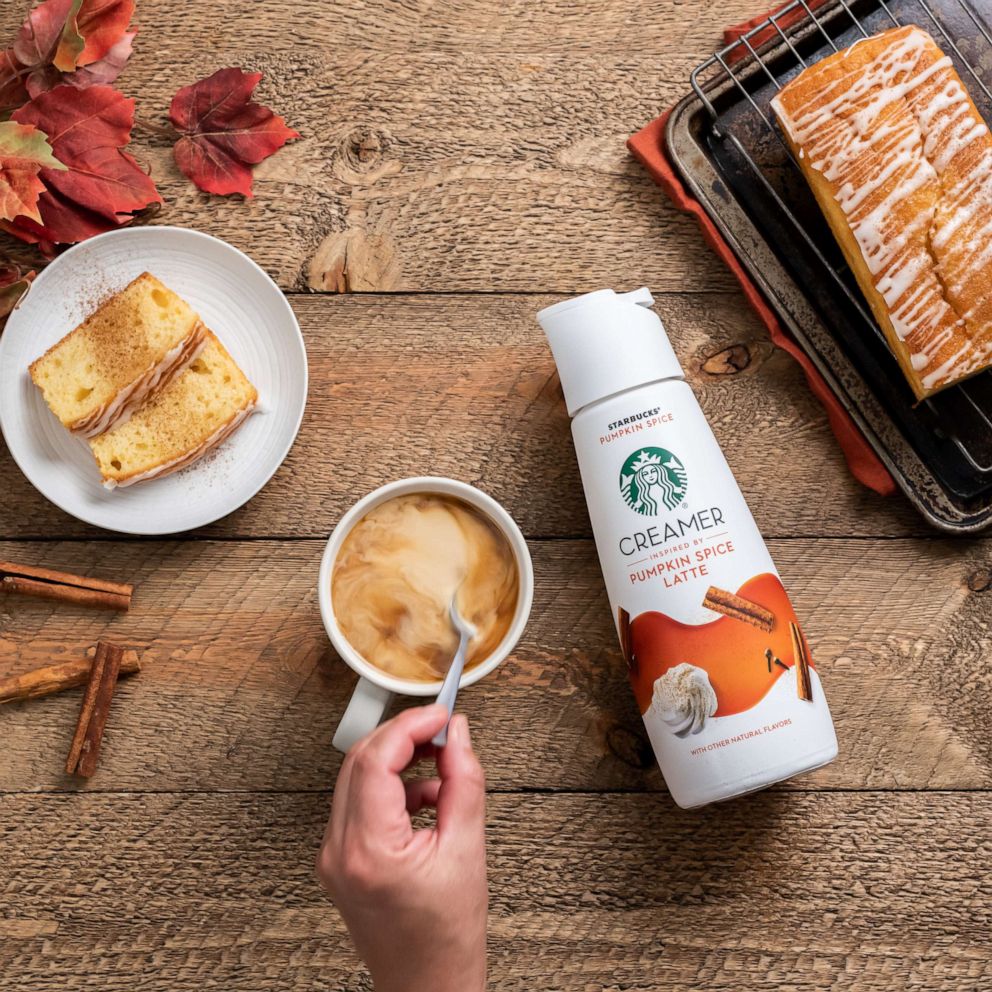 For the first year ever, Starbucks has also released a PSL creamer for fans of the seasonal drink to make at home.
Dunkin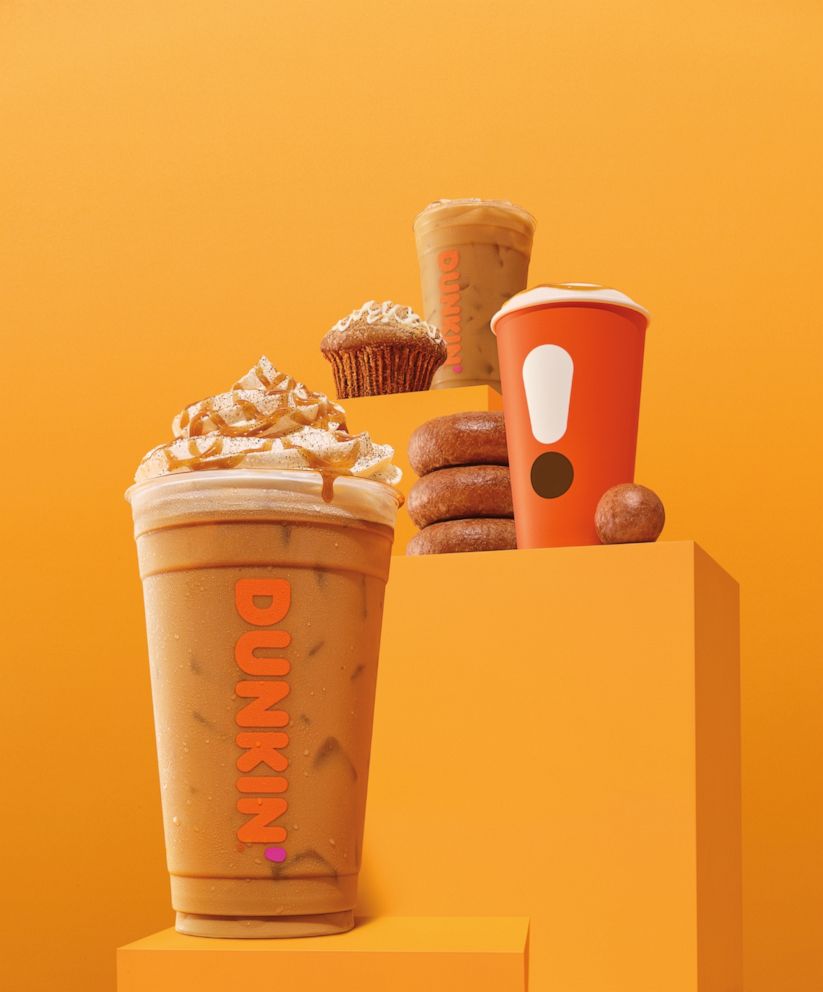 The doughnut and coffee chain has a new cinnamon sugar pumpkin latte, made with pumpkin and cinnamon flavors, and topped with whipped cream, a caramel drizzle and cinnamon sugar.
In addition to its specialty drink and menu of other pumpkin-flavored coffees, the chain has brought back its pumpkin cake doughnut and munchkins.
Godiva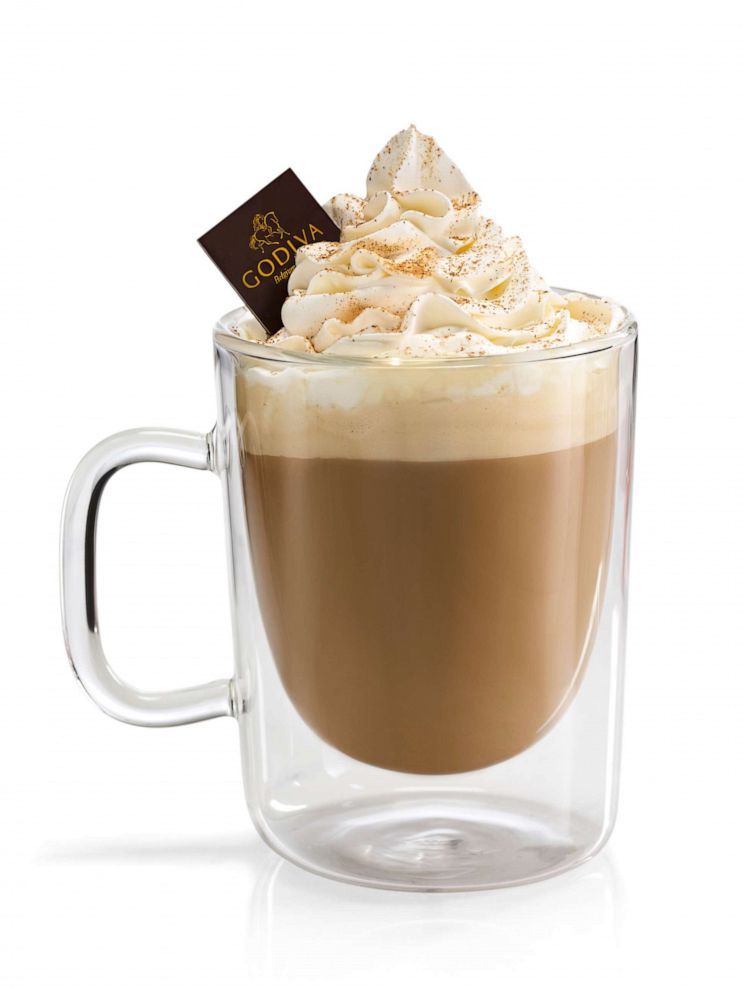 That's right, the chocolatier has added the popular fall beverage exclusively at the Godiva cafe locations.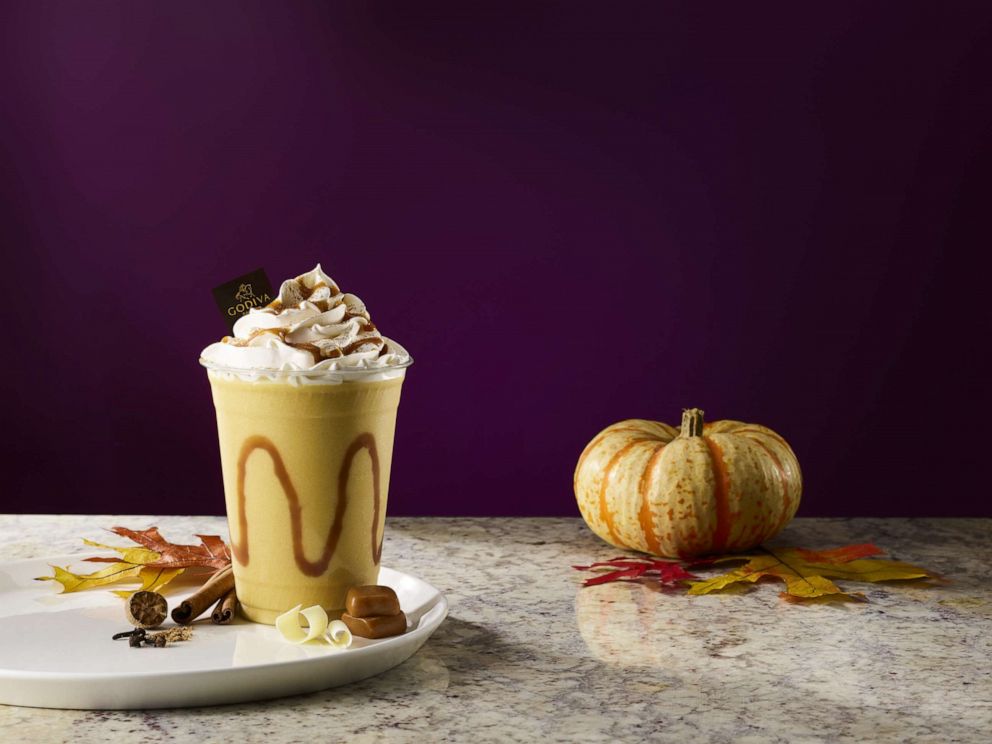 The brand has another spin on the beverage -- a pumpkin spice chocolixir, which is a frozen drink made with pumpkin pie sauce and a drizzle of salted caramel.
Both drinks will be available for purchase on Sep. 3.
Pumpkin Spice Superfood Creamer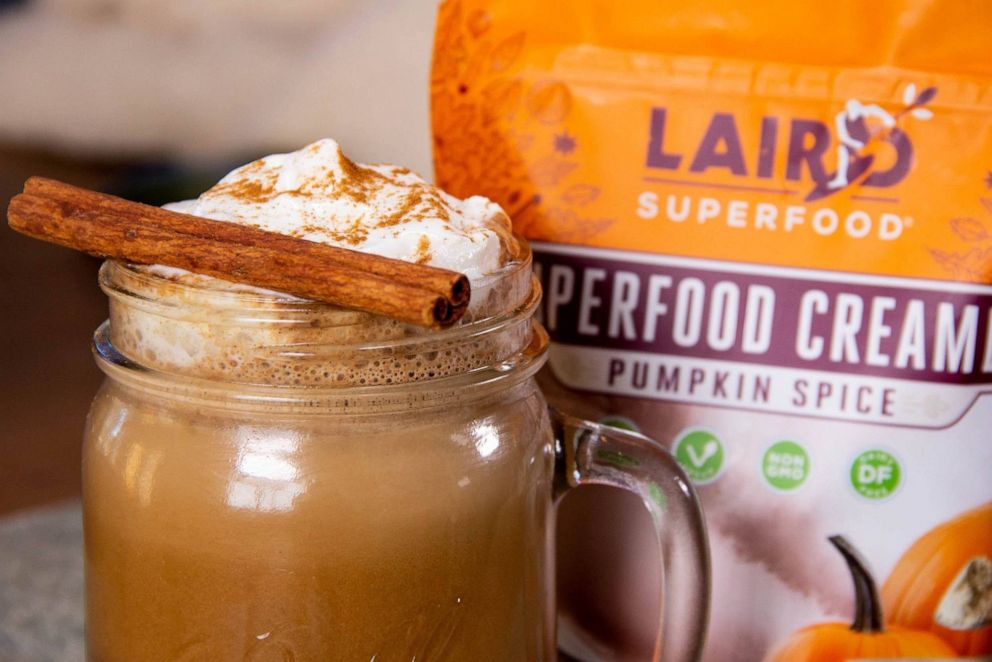 Laird superfood makes its vegan powder creamer with real pumpkin and organic spices for an all-natural way to celebrate the festive flavor without highly-refined sugar.
Food Products
Pumpkin Noosa Yoghurt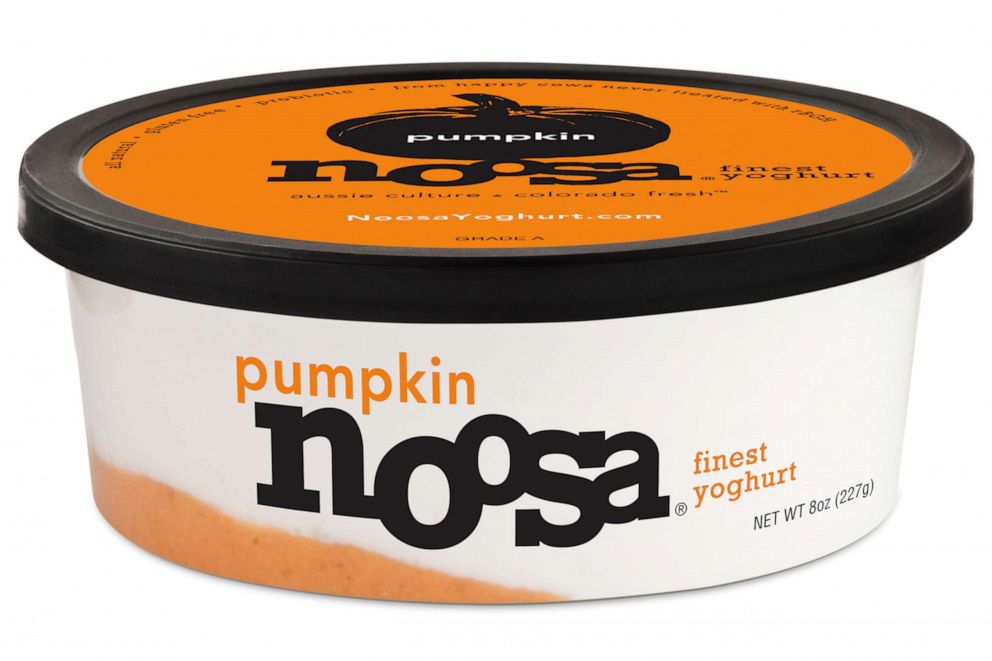 Noosa created their own spin on traditional pumpkin pie with a seasonal flavor that has warm, rich spices and pumpkin puree.
Ginger Pumpkin Cheese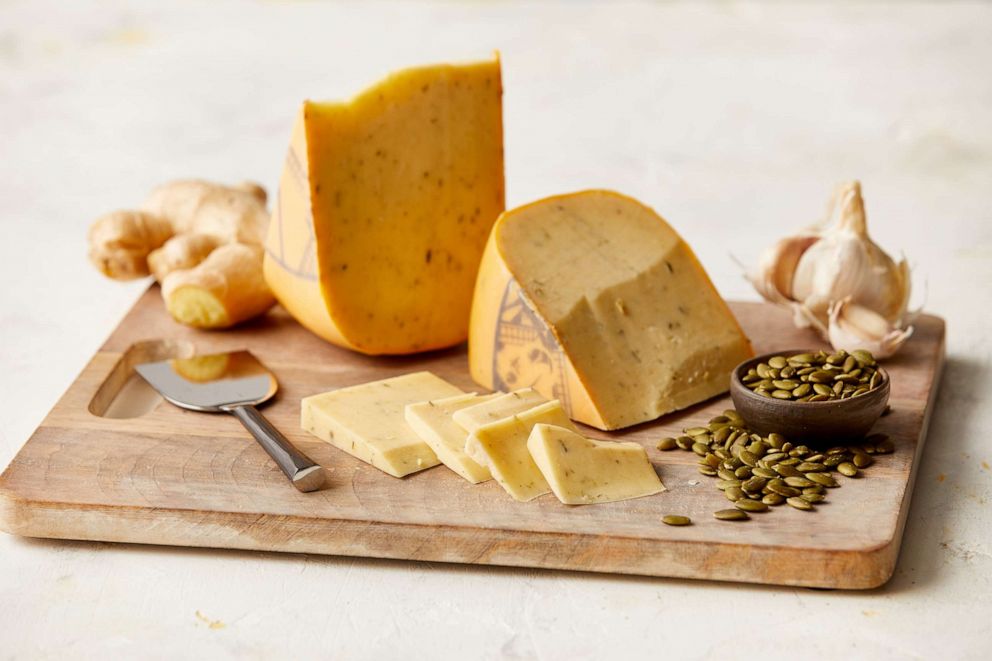 Specialty grocer the Fresh Market will offer more than 60 pumpkin items, but this ginger pumpkin seed gouda cheese may be among the most inventive.
The season cheese from Artikaas Dutch Cheesemakers is made with real pumpkin seeds, ground ginger and a hint of garlic.
Pumpkin Salsa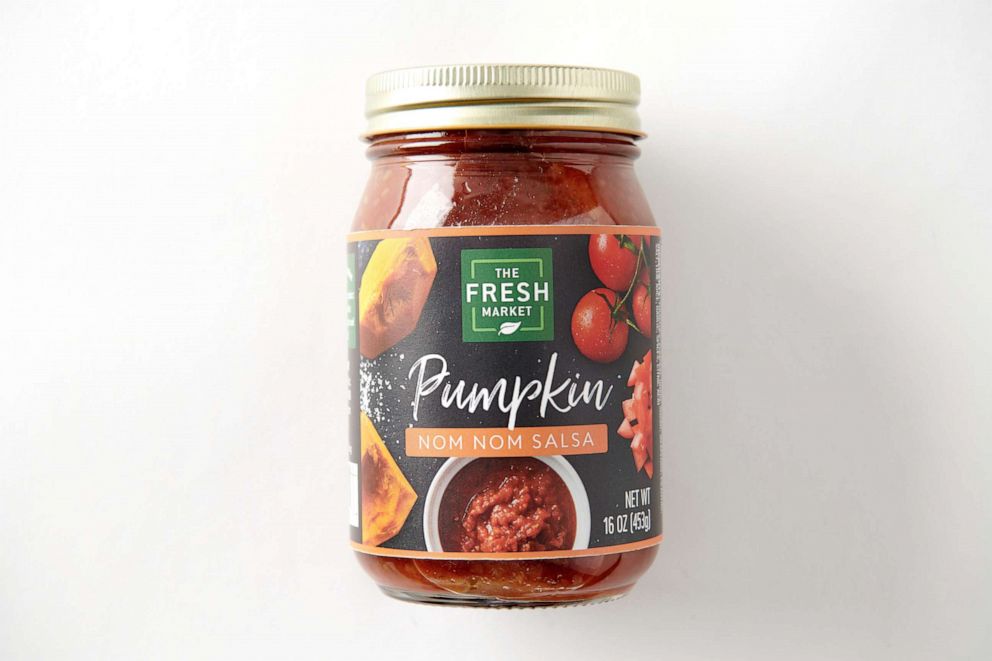 The Fresh Market's harvest pumpkin salsa combines pumpkin, jalapenos, tomatoes and spices for a sweet and savory blend.
Pumpkin Mochi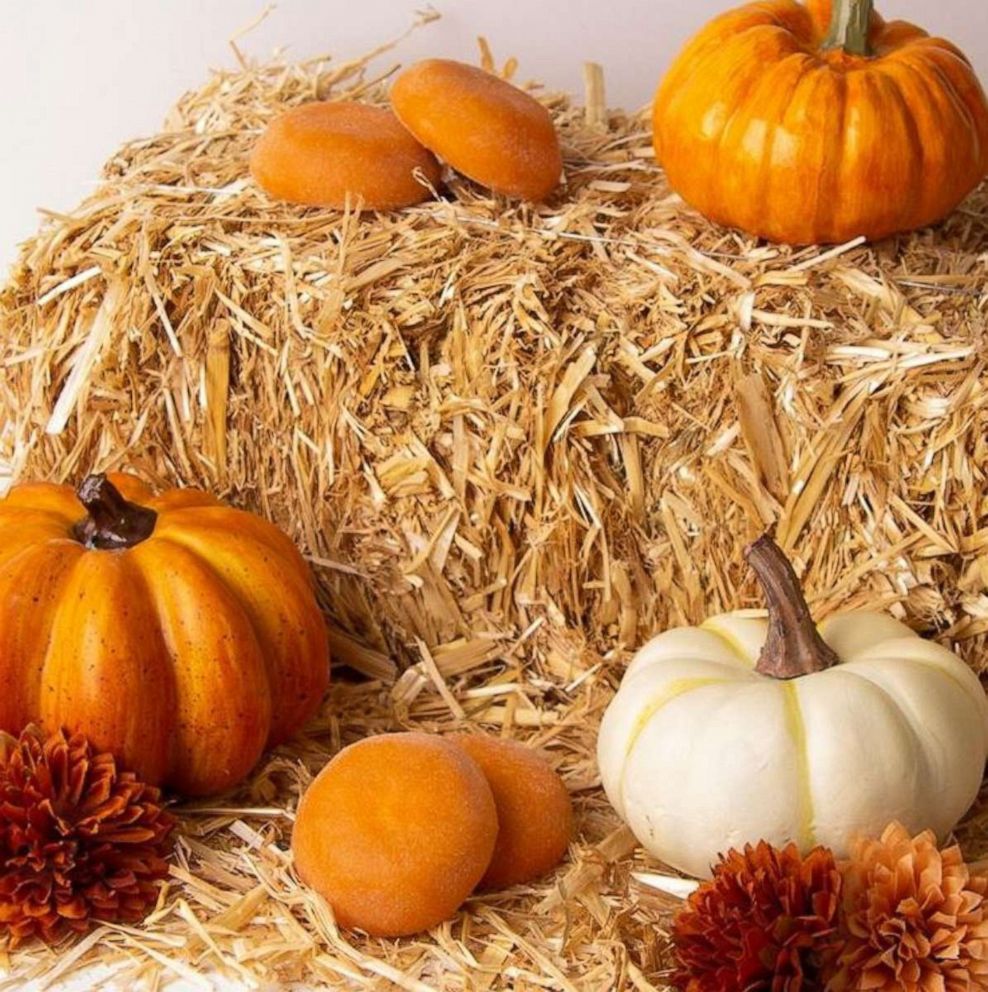 This adorable bite-size frozen treat from Bubbies is made with a thin rice dough wrapping and filled with premium homemade ice cream.
Spice Infused Avocado Oil Spray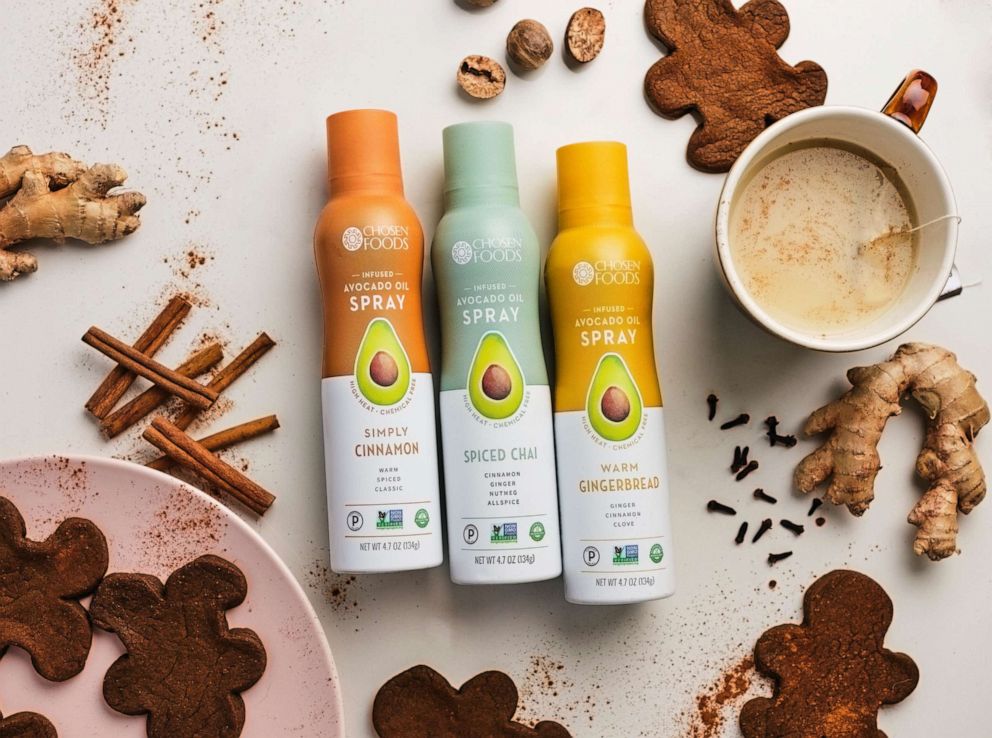 OK this one isn't pumpkin per say, but it is capitalizing on the classic pumpkin pie flavors.
Chosen Foods is debuting a spiced chai, simply cinnamon and warm gingerbread avocado oil cooking spray for fall, available on Amazon all season long.
Pumpkin Spice Latte Ice Cream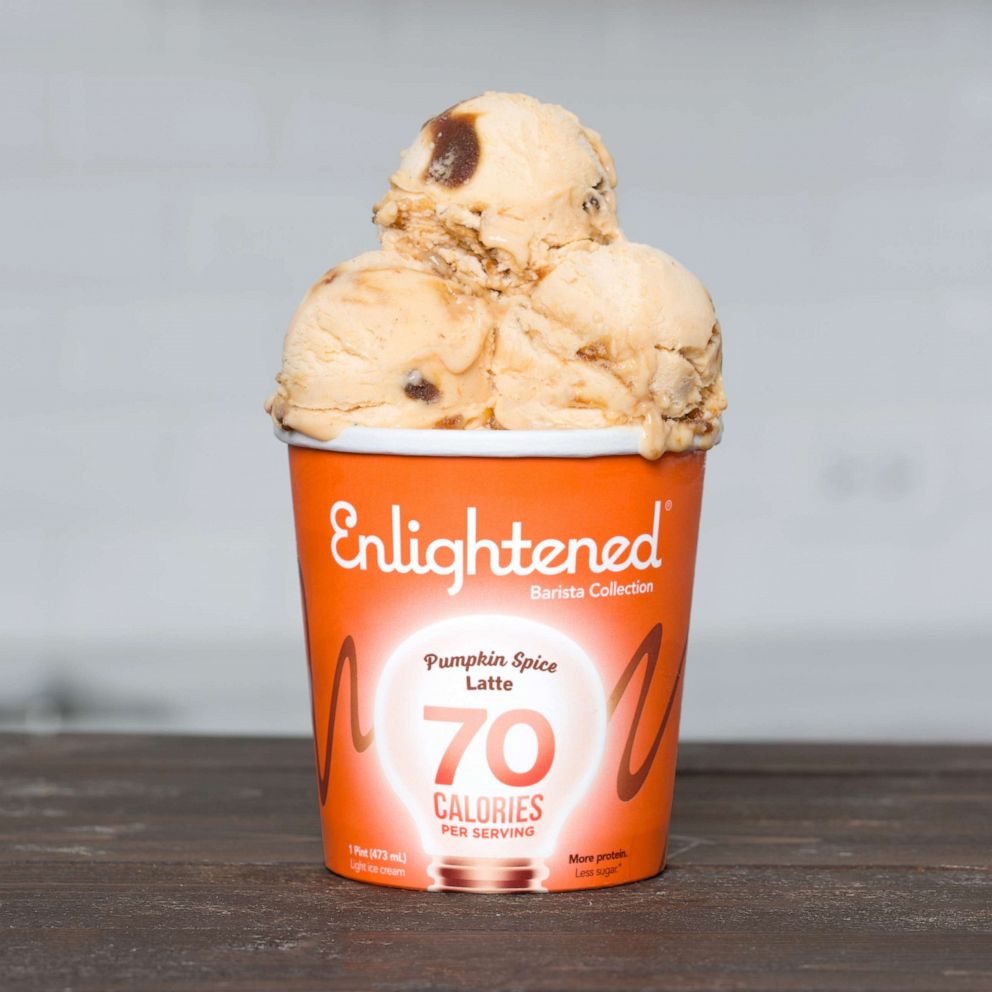 Enlightened Ice Cream created seasonal pints of pumpkin spice latte ice cream which hits shelves at select retailers on Sept. 9 and will be available on the company's website.
Pumpkin Spice Cinnamon Rolls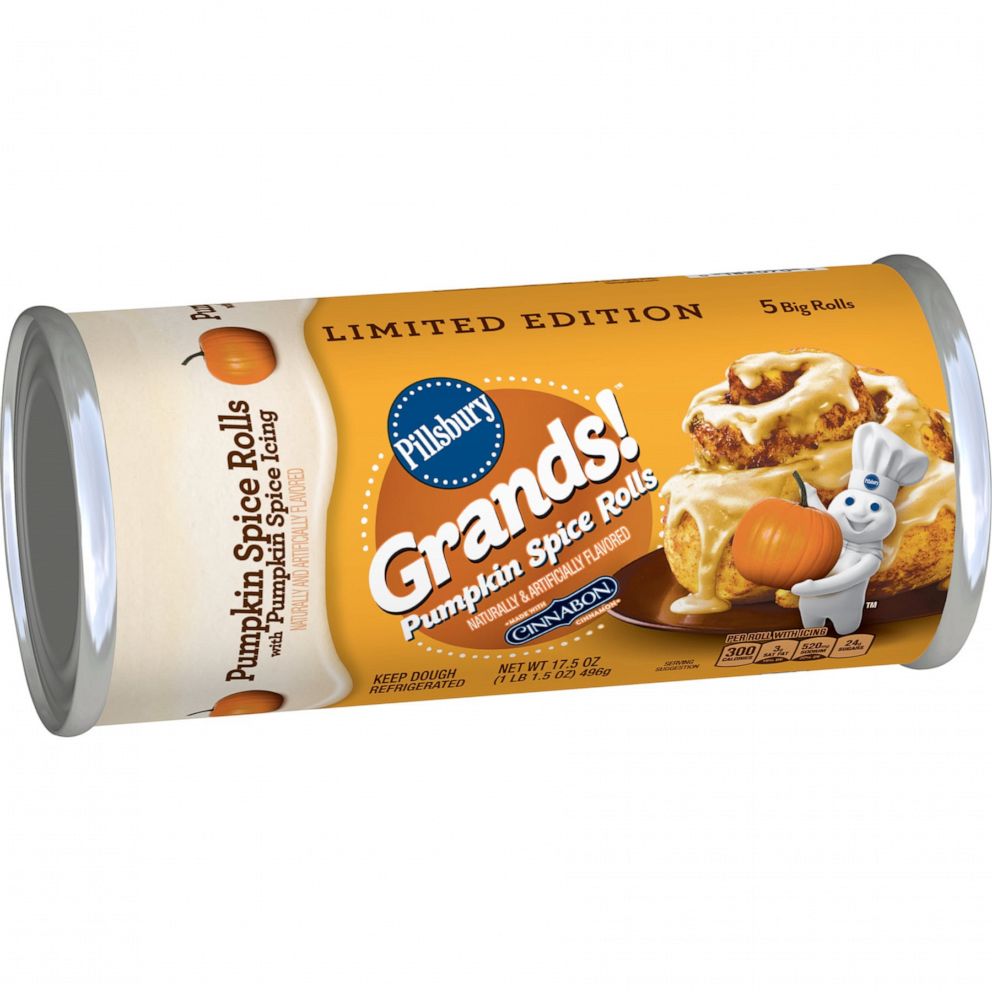 Spice so nice they used it twice. The Pillsbury Dough Boy is up to some seasonal magic with Grands sweet treat that's made with double the pumpkin spice flavor, baked into the dough and the icing.
Pumpkin Spice Cheerios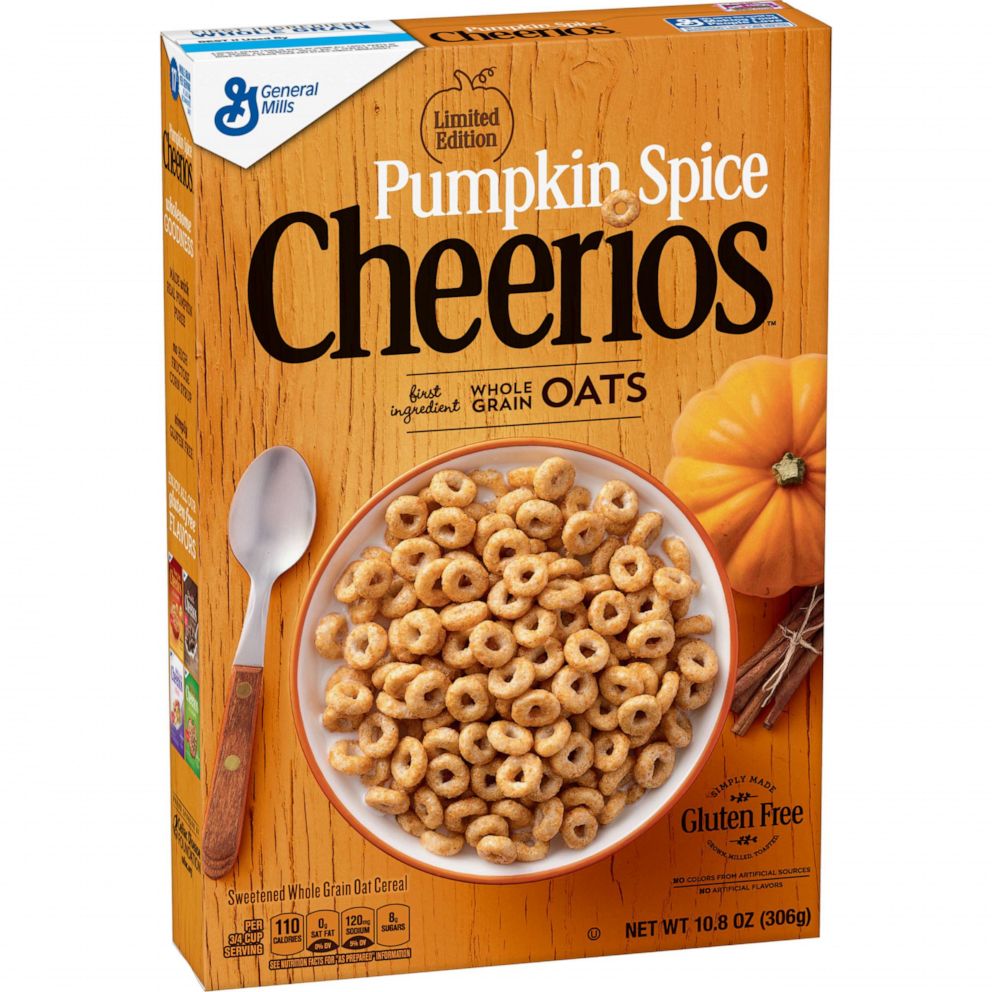 The gluten-free cereal is made with real pumpkin puree and a blend of spices, including cinamon, cloves and nutmeg.
Pumpkin Cream Cheese Cookies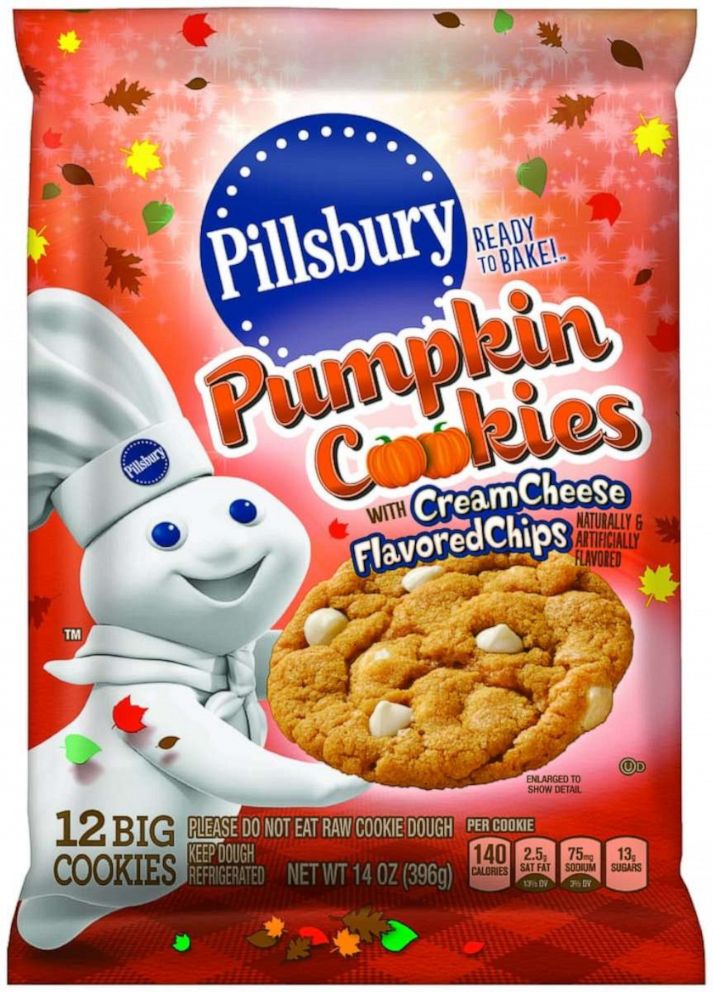 Pillsbury created these ready-to-bake pumpkin cookies with a tangy twist from the cream cheese flavored chips.
Pumpkin Pie Protein Bar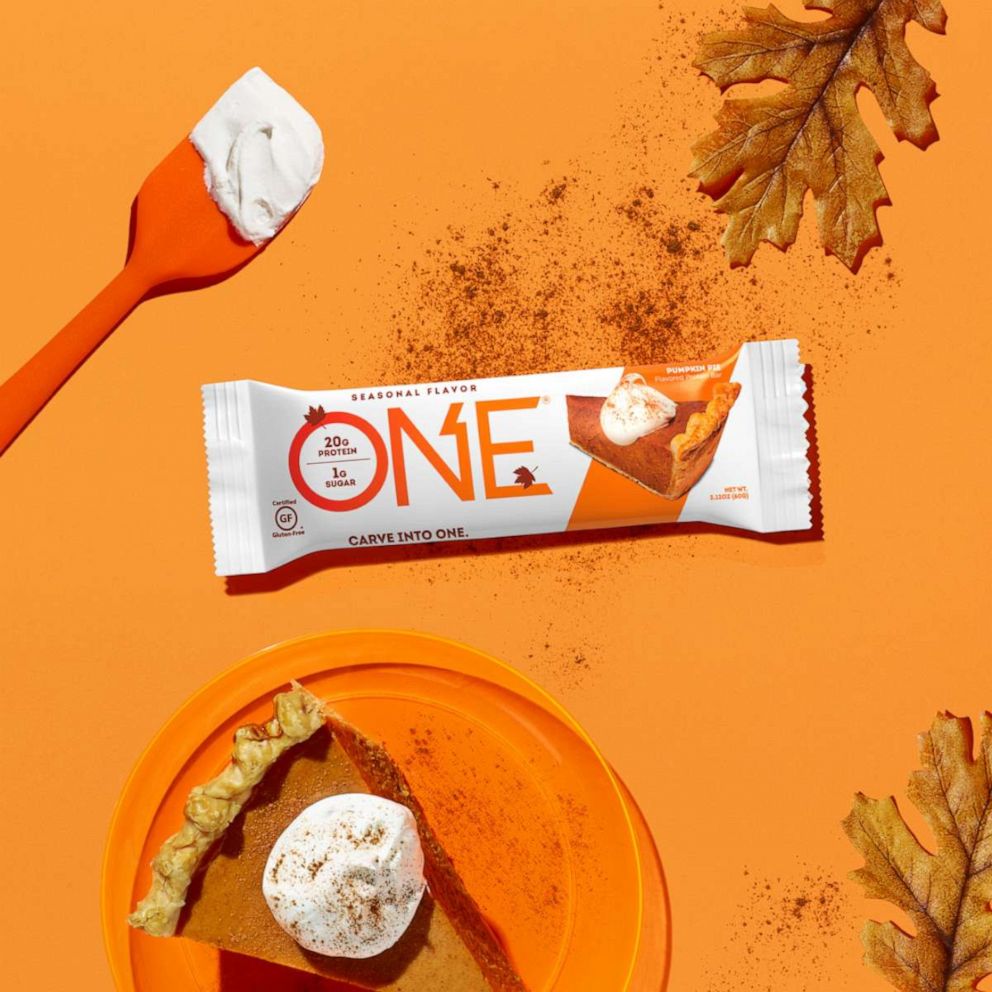 ONE Brands' dessert-inspired product added the seasonal flavor that boasts 20 grams of protein and only one gram of sugar.