As we slowly melt into the summer months with warm breezes, picnics in the park, sidewalk seating happy hours and ducking into the fresh chill of an air-conditioned bar, there's always one "it" drink of the season that's a clink above the rest.
What will be the drink of summer 2023?
From an Aperol spritz and a Dirty Shirley to a Negroni sbagliato or something entirely new, "Good Morning America" tapped a few top bartenders and industry experts to share their predictions of what this summer's drink of choice might be.
Espresso tonic takeover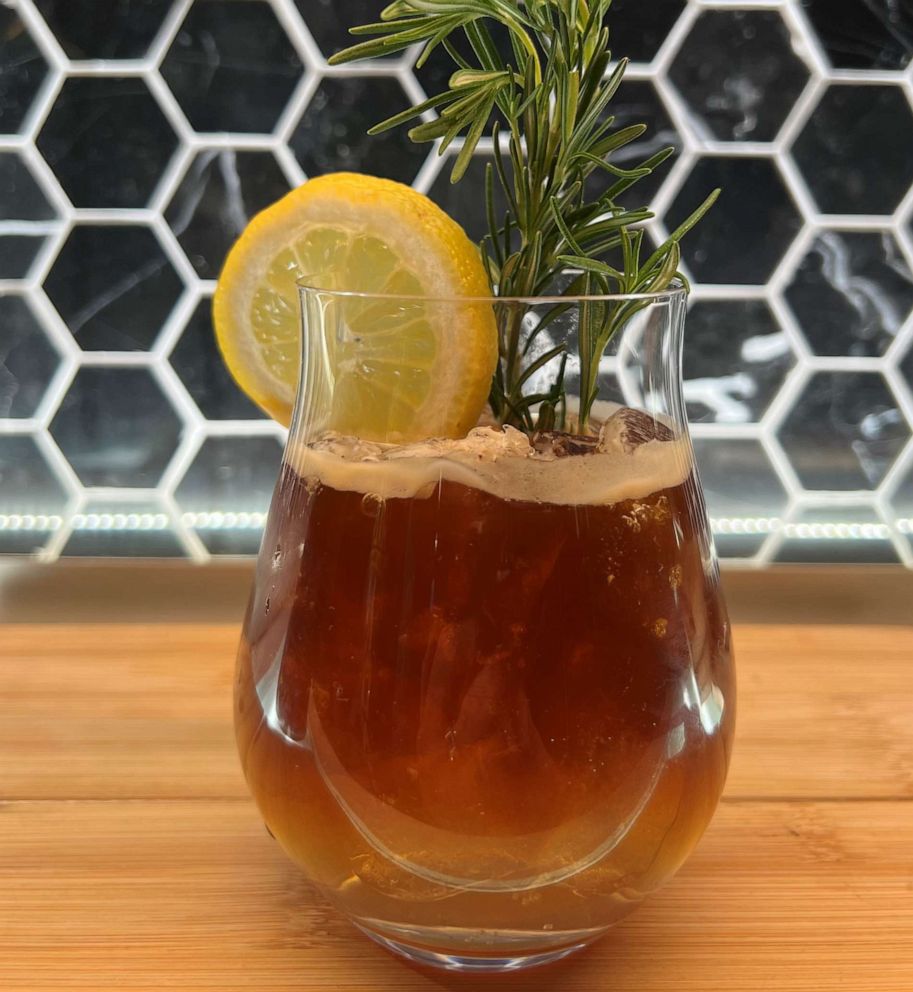 While this Scandinavian-in-origin coffee drink isn't necessarily new, it's been bubbling up in popularity recently from Food & Wine to TikTok, where the term has over 3.7 billion video views.
Paulo Duran, the director of operations at Matteo's Ristorante Italiano and BRERA osteria in Las Vegas, has seen and helped craft drink trends from spritzes to non-alcoholic beverages during his tenure at The Venetian Resort Las Vegas and over his 20-year career.
In a sweltering city like Las Vegas, Duran believes a beverage that can add an extra boost when the heat has you feeling lethargic is just the ticket.
"Espresso and tonic are the perfect sensation of bubbles and espresso," he told "GMA," adding that "in the summer, [customers] prefer cold coffee, and this is a delicious refreshing low-calorie option. It's like enjoying a non-alcoholic version of an espresso martini or Aperol spritz."
Plus, he said it's "a perfect way to begin brunch or end a traditional Italian meal."
His version is served over "artisanal ice in the shape of a sphere to chill the espresso and tonic," and garnished "with a wedge of lemon and a sprig of rosemary."
Limoncello spritz for a taste of summer in Italy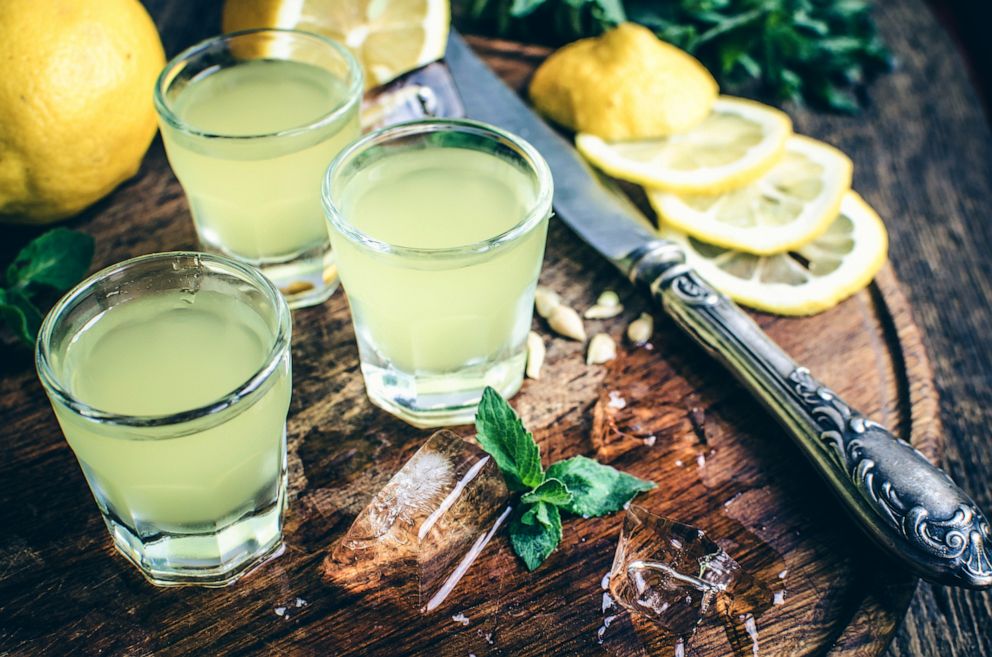 Just in case your summer doesn't include sipping spritzes in Sorrento while frolicking around the Amalfi Coast and its vibrant yellow lemon trees and royal blue water, there's an easy way to get a taste of la dolce vita at home.
"Limoncello spritz will be the drink of summer," Amanda Batula, creative director of Loverboy, told "GMA" of her seasonal cocktail prediction. "Not only is it delicious, refreshing, zest, it is literally mouth-wateringly good."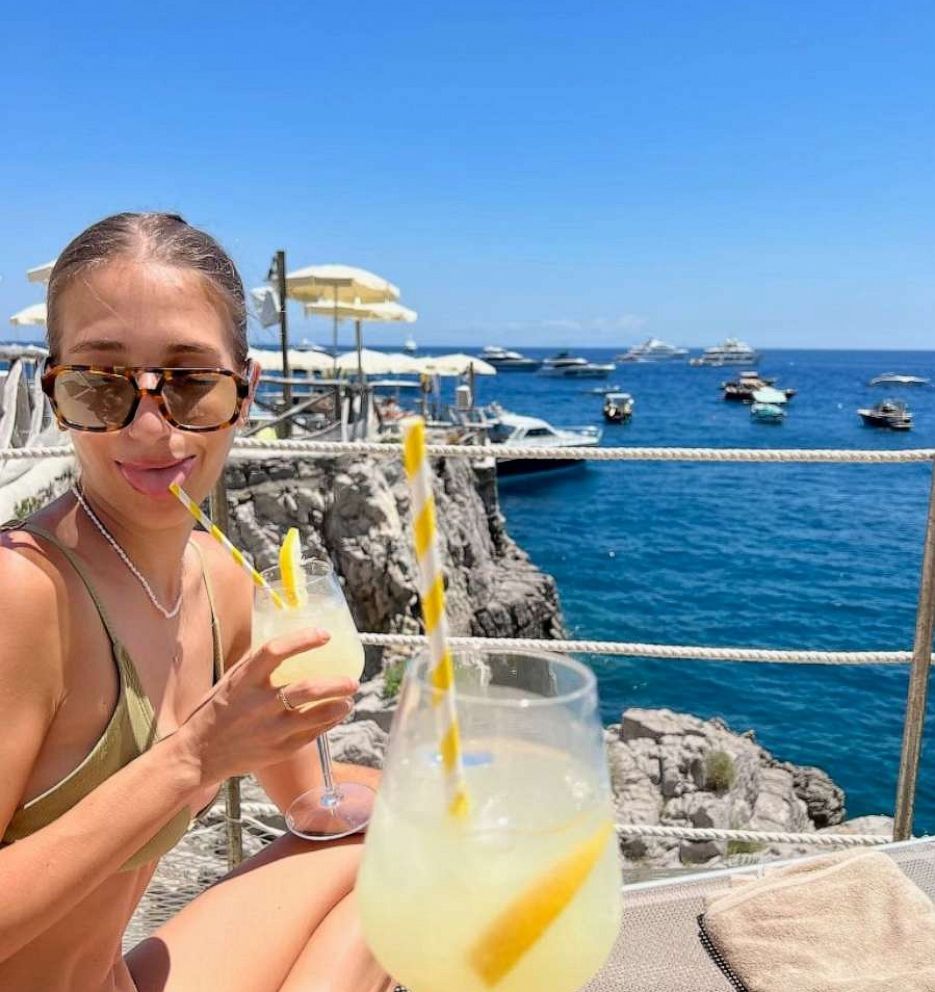 After she and husband Kyle Cooke, CEO of Loverboy, spent time sipping the effervescent, sweet and slightly sour drinks at Casa Angelina overlooking the Bay of Naples last summer, the pair knew they had to bring a taste to the U.S., creating the perfectly balanced flavor with less sugar in canned cocktail form.
"Why are spritzes so popular in summer? Because they're light, they're refreshing, it's lower alcohol ... But we needed an Aperol replacement," Cooke said. "Limoncello is more refreshing, it's got the zestiness of the lemon and all the natural juices in ours balance it out with the sweetness and it's basically like an Amalfi Coast in a can."
Batula recalled wanting to "can that feeling of being out poolside, overlooking the water, drinking a limoncello spritz and now it really brings us back there."
While the Aperol spritz is a common go-to that reigns supreme during summer in the U.S., Cooke took advantage of the vast array of spritz options at the Casa Angelina last summer and tried ordering a Hugo spritz to start.
"She takes a sip [of the limoncello spritz she had ordered], and she's like, 'Oh my God.' And I'm like, 'Let me try yours.' And then I got immediate FOMO (fear of missing out)," Cooke recalled.
He added that they ended up trying all the spritz options -- and the limoncello spritz "was the best thing on the menu."
Best Tequila Cocktails for Summer
While a tequila soda may seem like a simple order, choosing a spirit made with high-quality ingredients and accompanying it with the effervescence of sparkling water and fresh squeezed lime juice is a perfect refreshing sipper to enhance the natural flavors during the hot summer months.
Christine Wiseman, Beverage Director of BarLab Hospitality, told "GMA" that the West Texas staple "ranch water" is actually "one of the most ordered cocktails in any environment."
"But when you're making a cocktail that is so simple to mix up, you always want to use the best ingredients," she said of her preference to use an additive-free option like "Patrón Silver is my go-to tequila, I'm a purist. Just add fresh lime juice and sparkling mineral water for a light and refreshing Ranch Water that you'll keep coming back for more."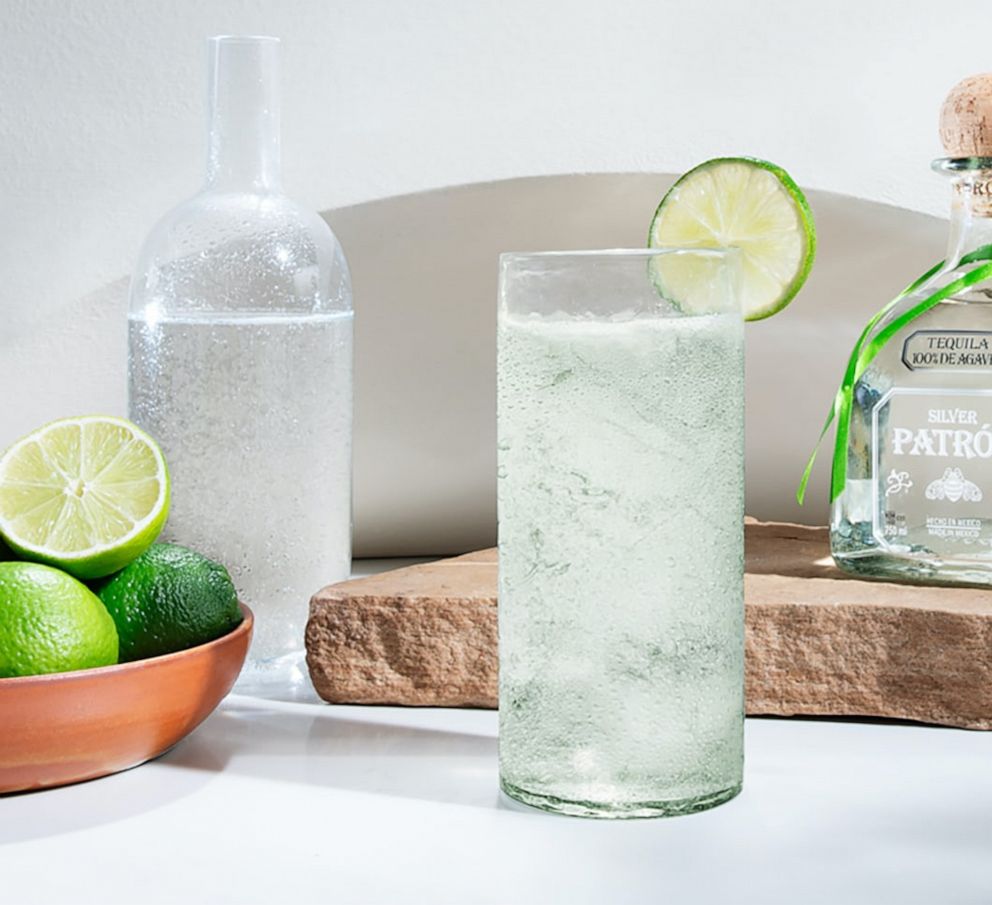 Wiseman shared her simple recipe to make one at home: Combine 1.5 ounces of Patrón Silver, .75 ounces of lime juice in a Collins glass filled with ice and top it with your preferred sparkling mineral water then stir gently to combine.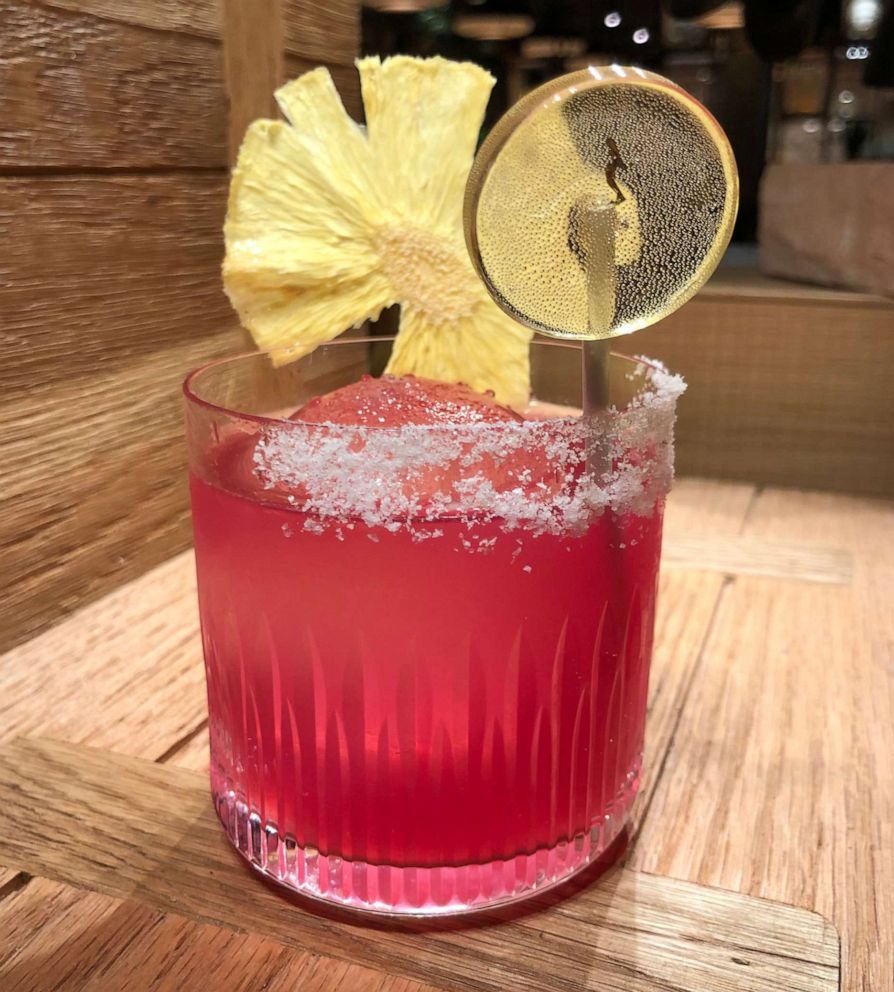 Duran agreed that "a summer drink must be refreshing," but he believes "this year's 'It' drink will include tequila and tropical flavors. Pineapple, mango and coconut, with a dash of spiciness like jalapenos."
His newest menu creation at The Venetian serves up just that: "Rosa is a new tequila-based drink blended with prickly pear, a sugar rim, garnished with a golden lollipop and pineapple chip."
Why Margaritas are Always a Hit During Summer
Nathan McCarley-O'Neill, the beverage director for Torrisi Bar and Restaurant in New York City, doesn't see an espresso and tonic rising to cult summer status, since he doesn't view it as cocktail, but he does agree that tequila and fruit is always in high demand.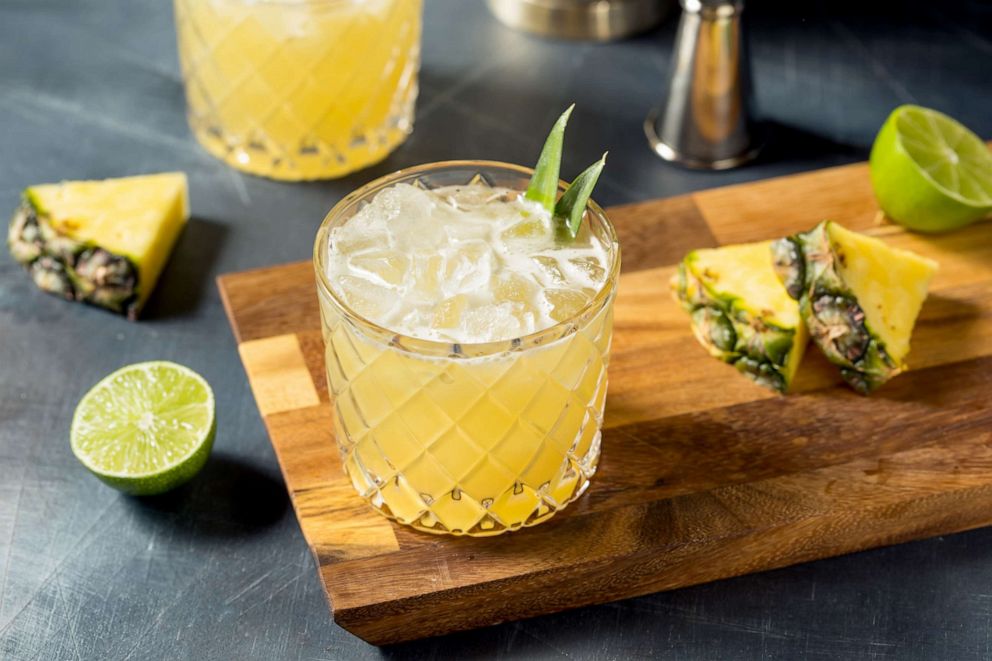 "The drink for summer for us has to be the margarita, it's an age-old classic from the 1950s that has seen its fair share of summers, and still comes out on top year in, year out," he said of the shaken citrus and tequila drink.
At Torrisi, the house version was dubbed the "Rocco Margarita," inspired by its sister restaurant and Manhattan hotspot, Carbone.
"Our Rocco Margarita takes blanco tequila and pairs it with Mandarine Napoleon Liqueur, which is made from mandarins and 10-year-old cognac in place of the commonly used triple sec to give the cocktail breadth, depth and complexity," McCarley-O'Neill explained. "We then add fresh lime, honey and a couple of dashes of grapefruit bitters. We shake this and serve it over a solid block of ice in a rocks glass garnished with a grapefruit slice and freshly grated cinnamon."
"Combining the flavors of honey, grapefruit and cinnamon is a complex pairing that elevates the Margarita," he added.
Check out McCarley-O'Neill's recipe below and shake one up at home this summer.
Rocco Margarita Recipe
2 ounces Cazadores Blanco Tequila
0.75 ounce fresh lime juice
0.5 ounce Mandarine Napoleon Liqueur
0.25 ounce honey syrup
2 dashes Bittermens Hopped Grapefruit Bitters
To assemble: Shake all ingredients over cubed ice. Fine strain into a rocks glass lined with a grapefruit slice over a large ice cube. Microplane cinnamon over the top of the cocktail.
An earlier version of this story was originally published June 2, 2023.