An eighth grade student from Texas has won a $25,000 prize for her research on a novel antiviral drug that could help combat the spread of COVID-19.
Anika Chebrolu, 14, of Frisco, Texas, won the 2020 3M Young Scientist Challenge, described by 3M as "the nation's premier middle school science competition."
Anika had spent the past year researching ways to fight the flu, but shifted her research this summer as the coronavirus pandemic plagued the United States.
"I pivoted to targeting the 'spike' protein in the SARS-CoV-2 virus in June when I first met with my 3M mentor, Dr. [Mahfuza] Ali," Anika told "Good Morning America." "In our very first meeting, we both said I should switch my study to help in the search for a cure for coronavirus."
"Given the immense and severe impact COVID-19 has had on all of us across the world, I knew that it would be important to alter my project to reflect this," she said.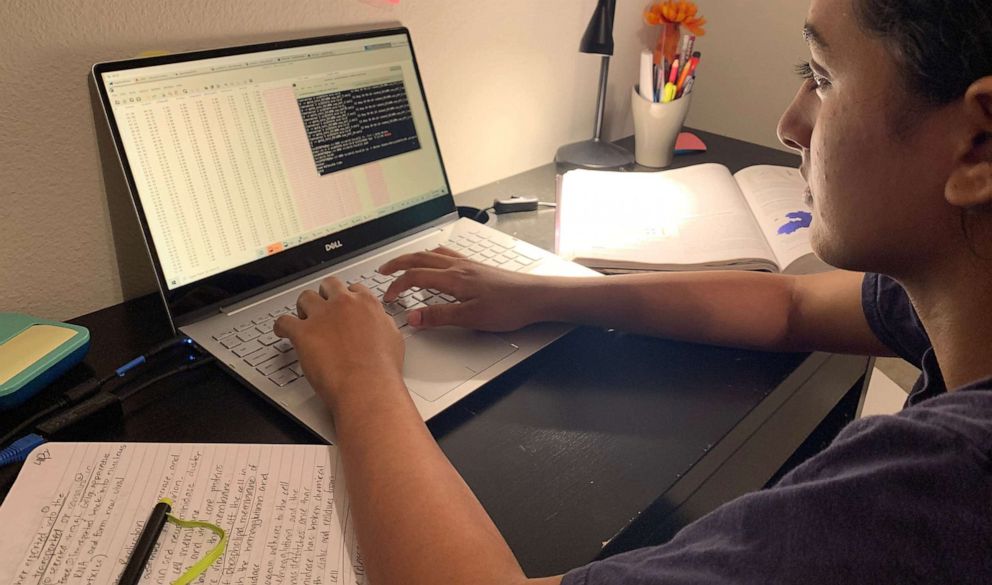 Anika and Ali, a 3M corporate scientist in the materials resource division, began working together in June when Anika was named a top-10 finalist in the Young Scientist Challenge. The two held virtual meetings as Ali offered advice to Anika on her research, which included analyzing close to 700 million compounds.
"This kind of work is incredibly taxing and also tedious. You need tremendous concentration," said Ali. "I was quite impressed by her maturity and by her tenacity and comprehension."
Through her analysis, Anika found a molecule that can selectively bind to the so-called spike protein of COVID-19, the respiratory disease caused by the novel coronavirus. Her discovery could lead to a potential drug to help contain the virus, according to Ali.
"This is a virus and it has many proteins in it and you need to find a size in that virus so that you can deactivate the virus so that it does not latch onto a human cell," she said. "What essentially she's doing is closing the door from the get-go of the coronavirus so that it cannot latch onto the human cell and then it cannot multiply and ... transfer from human to human."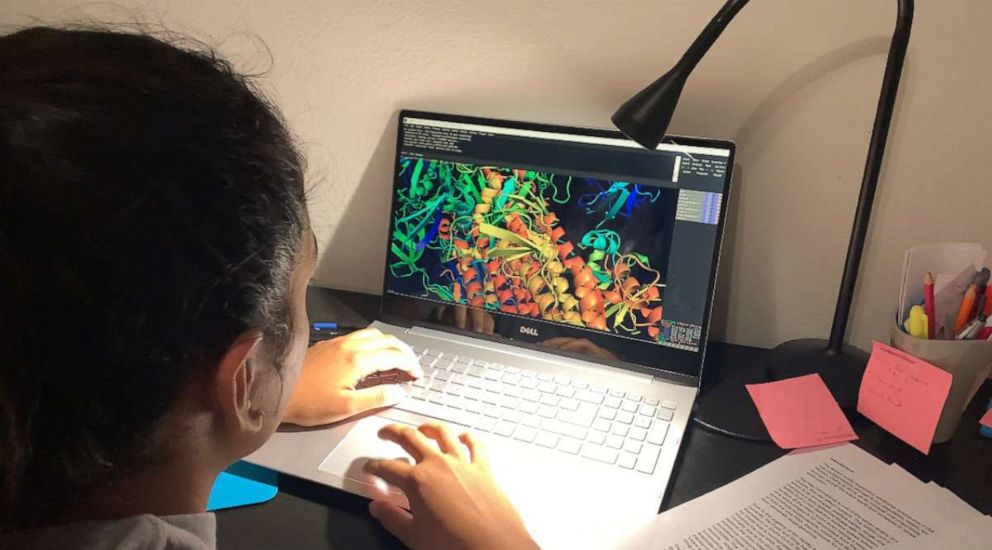 Anika has been doing remote learning since last March. She said she used the time she would have commuted to school to devote to her research, as well as spending time in the evenings, and on weekends and throughout the summer.
She plans to continue with her research by contacting virologists and drug development specialists who can help her further develop her research, and says she will use part of her $25,000 prize money to do so.
Anika also plans to give some of the money to her nonprofit organization, AcademyAid, which she describes as an organization that "helps underrepresented students receive a well-rounded education by encouraging STEM and providing supplies to underserved schools in India."
The teenager, who also loves dance, guitar and art, competed against nine other finalists in an interactive virtual competition to win the grand prize.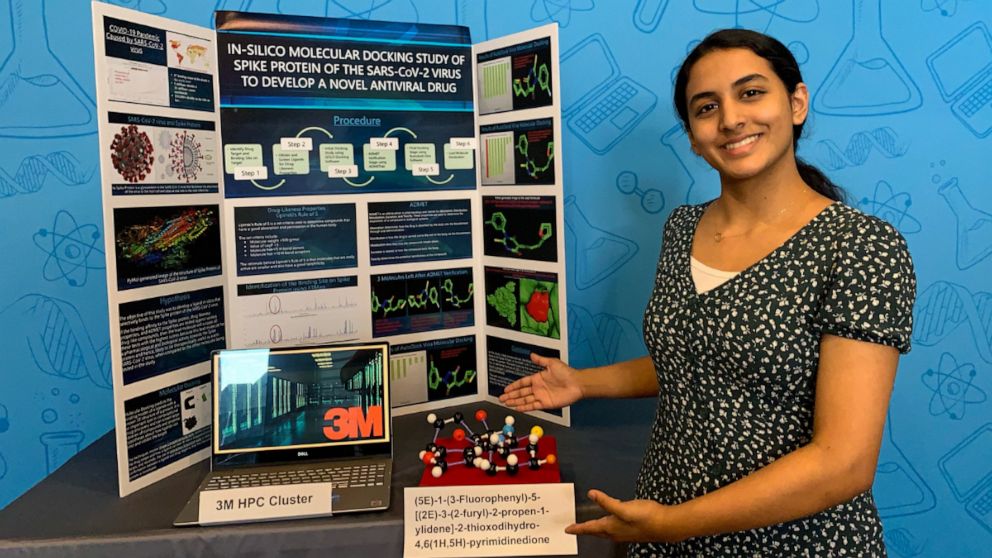 "You see the enthusiasm in her face, you see her knowledge and you see the desire to do something good in the world," Ali said of her mentee. "She's a very impressive young lady."
Anika, who hopes to be a medical researcher in the future, said her advice to other young people is to "just go for it and to never stop asking questions."
"You just have to learn to overcome challenges when they come at you," she added. "Anything is possible despite your age, no matter if you are young or old."