Group offers pandemic meals to Native American reservation located near the Hamptons
Courtesy Jess Falkenhagen
When COVID-19 got in the way of Santa Fe Waldorf School's eighth grade class trip, Daisy Barnard's students were naturally disappointed.
"It's a big event they've been working towards for years," Barnard explained. "It's not just an annual thing, it's a culminating trip after staying together from first to eighth grade."
The teenagers raised $2,800 for a six-day rafting expedition together on the San Juan River that could no longer take place due to social distancing concerns. So the group decided to make the most of the situation and use their money to help the Navajo Nation -- a region that had the highest COVID-19 infection rate within the United States in mid-May.
"I've been following the situation in the Zuni and Navajo Nations really closely and it has been absolutely devastating," cultural anthropologist Jess Falkenhagen said. "This is happening in our backyard and we've felt powerless as a tragedy unfolds in tribal lands."
The scientist is also a mom of four students at the Waldorf School in Santa Fe, New Mexico, -- including one eighth grader.
"We had all this trip money from the eighth grade excursion, I wondered if we could do some kind of community service and buy supplies for those who could use it," Falkenhagen said.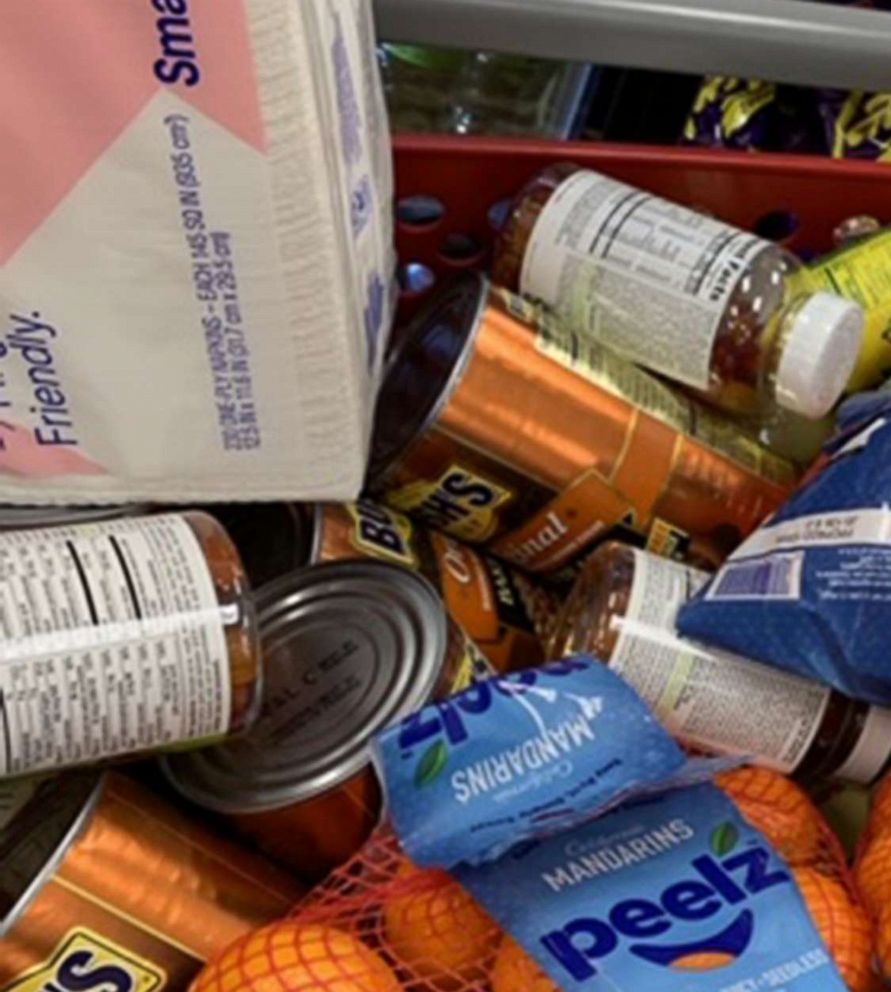 Falkenhagen made a few phone calls and got a list of items needed on the reservation. After talking over safety concerns with Barnard and school administrators, she volunteered herself and family to get all the supplies and make the four-hour drive to White Rock, Arizona.
"We loaded up on toilet paper, cleaning products, antibacterial soap and wipes, thermometers, toiletries, 75 cans of nonperishable food, 20 boxes of diapers, jugs full of water… We just grabbed as much we could with the money we had," Falkenhagen said. "My minivan was filled with each trip to the store."
Falkenhagen's daughter Indie also donated 30 masks she made with her own sewing machine.
"I wanted to help in any way I could," Indie Russell, 17, said. "It felt good to help others in need during this pandemic."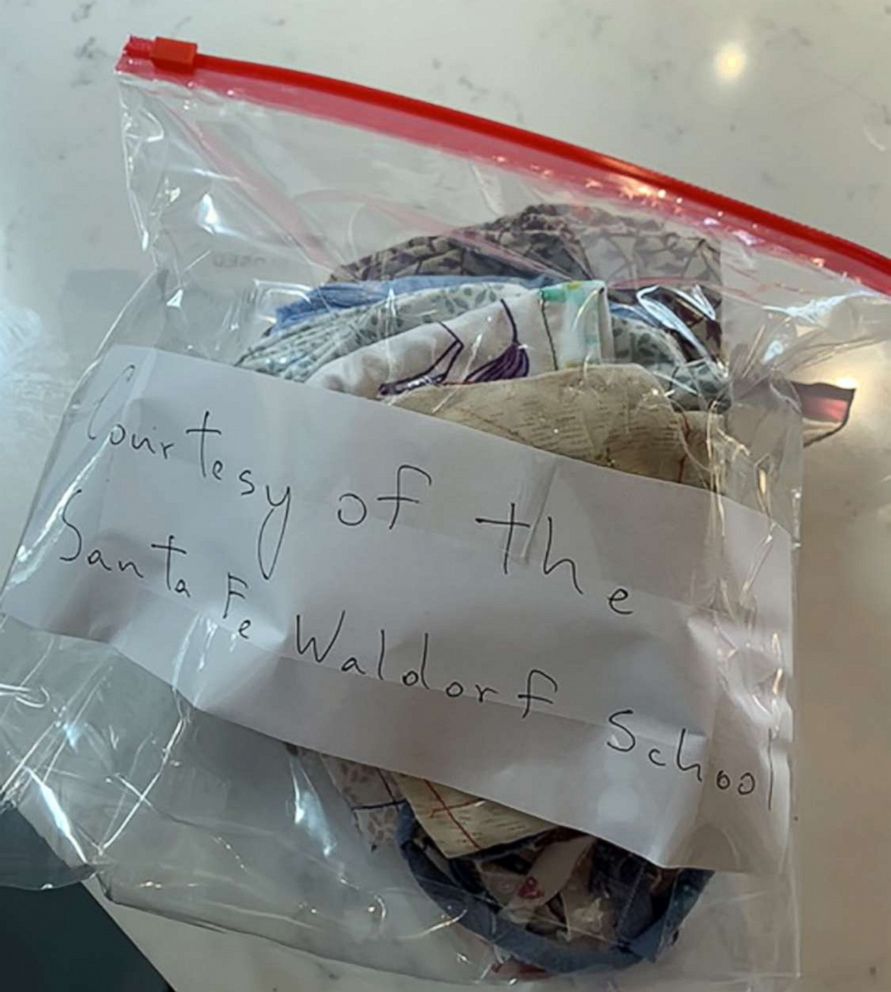 The family had to rent a van to fit everything in one vehicle. When they reached the Navajo Nation capital, a group of masked volunteers were waiting to help unload all the supplies from the eighth graders.
"Kids around the world are disappointed they're missing out on graduations and milestones, but our eighth graders were thrilled they could be of service," Falkenhagen said. "They were all happy the money they raised would be of use to someone truly in need. It's the silver lining to missing out on the trip."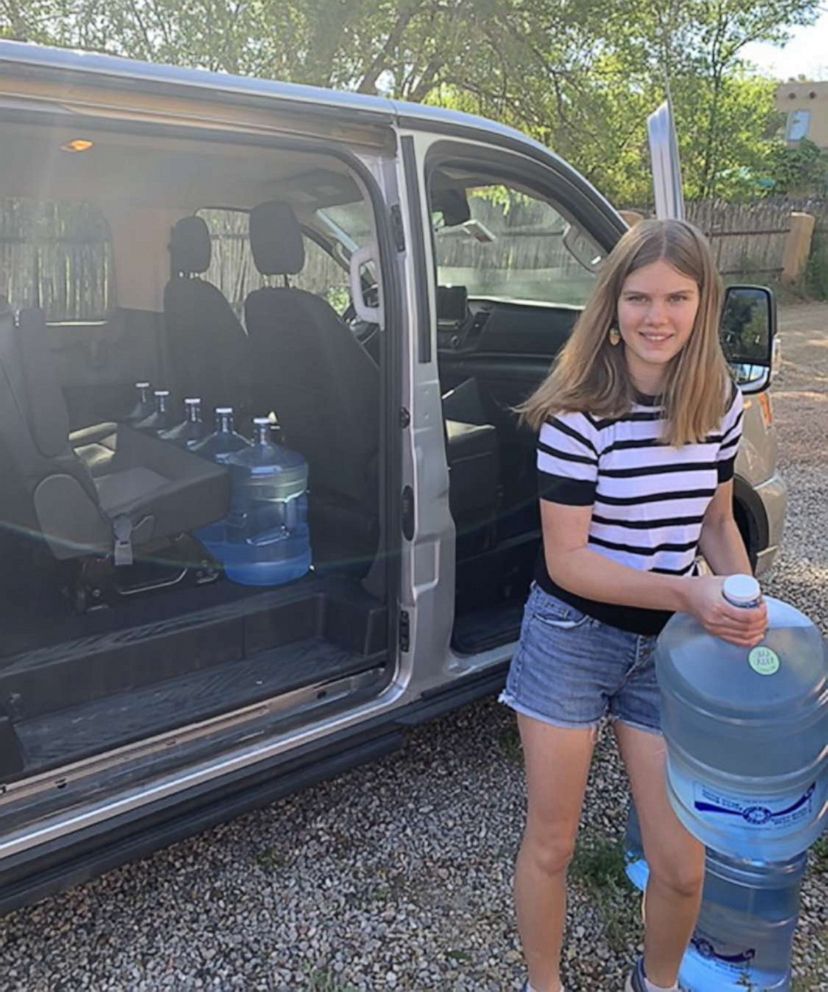 But that trip may happen after all. John Assalone and his son Giovanni heard about the student's efforts and offered to take the group on their rafting expedition once COVID-19 restrictions are lifted.
"It was a great thing they did and my son and I thought the kids should still get to have the experience of rafting down the river," John Assalone said.