Twins sisters become valedictorian and salutatorian
A set of twins who have been named valedictorian and salutatorian are separated by minutes in age, and a mere one one-hundredth of a point in GPA.
"The doctor said one minute, but the birth certificate says two," Judith Briseño, valedictorian of Mesquite High School in Texas, told "Good Morning America."
"We are very close," she added. "We would compete with one another, but it was healthy and friendly."
Judith and her sister, Janette, the salutatorian at Mesquite, recently graduated at the top of their class in a social distancing ceremony.
Judith earned a 3.95 GPA while Janette achieved a 3.94.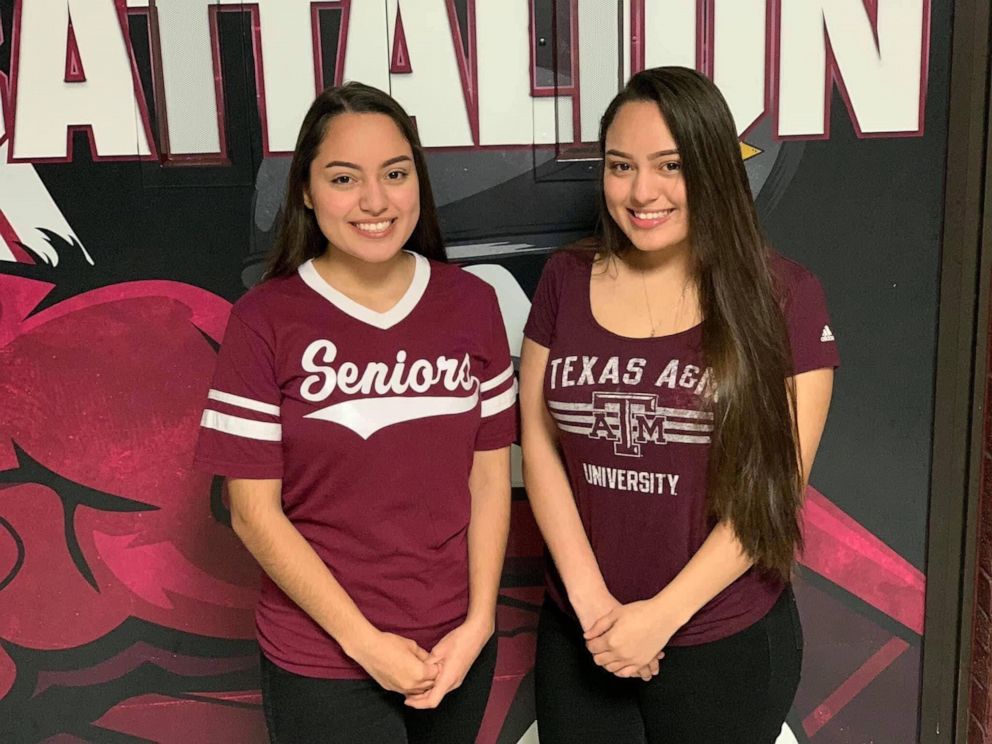 The 17-year-olds were involved in the same extracurricular activities, including junior ROTC, National Honor Society, National Spanish Honor Society, calculus club and senior leaders. They also took multiple AP courses.
Judith and Janette said they've been trying since freshman year to achieve the lofty academic titles.
"It really doesn't happen that a val and sal are twins, so we were happy that we were able to accomplish that," Janette told "GMA." "There's no bitterness -- I'm just happy to be up there with her."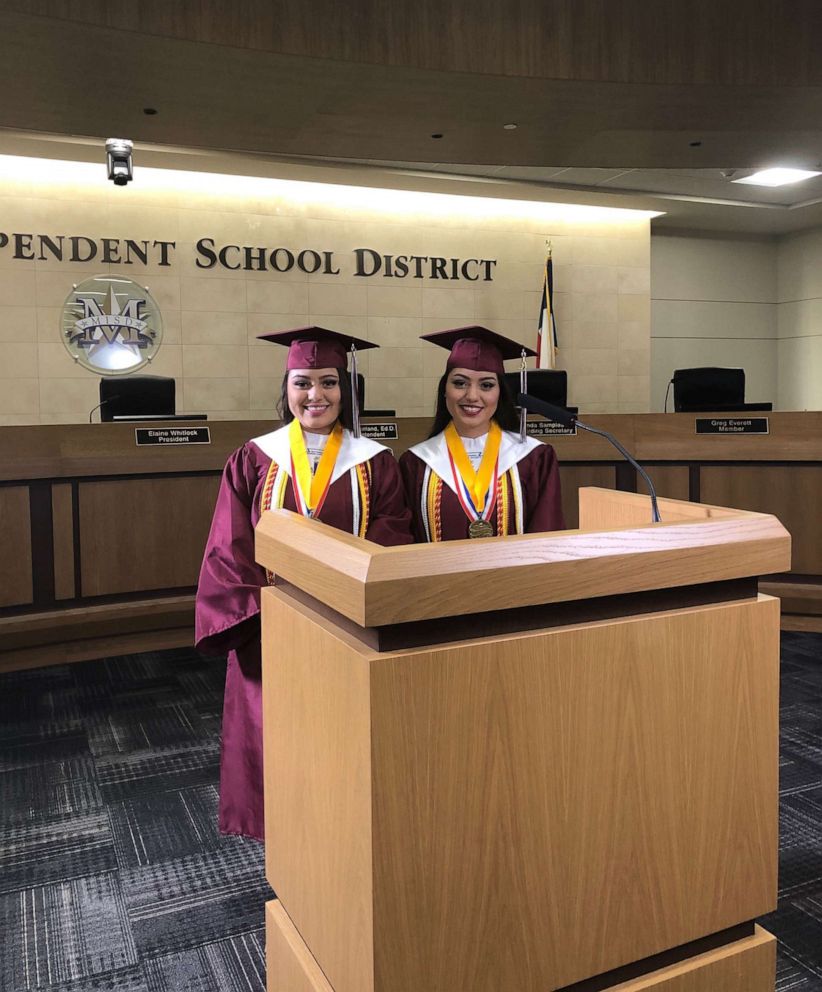 "They're great representatives for our campus and of hard workers taking advantage of opportunities," Principal Gerald Sarpy told "GMA."
"They really [grew]," he added. "Not only academically, but they had a strong hand growing the JROTC program and grew in that program as well. We are so proud of all the obstacles they've overcome and very proud they represent Skeeter Nation."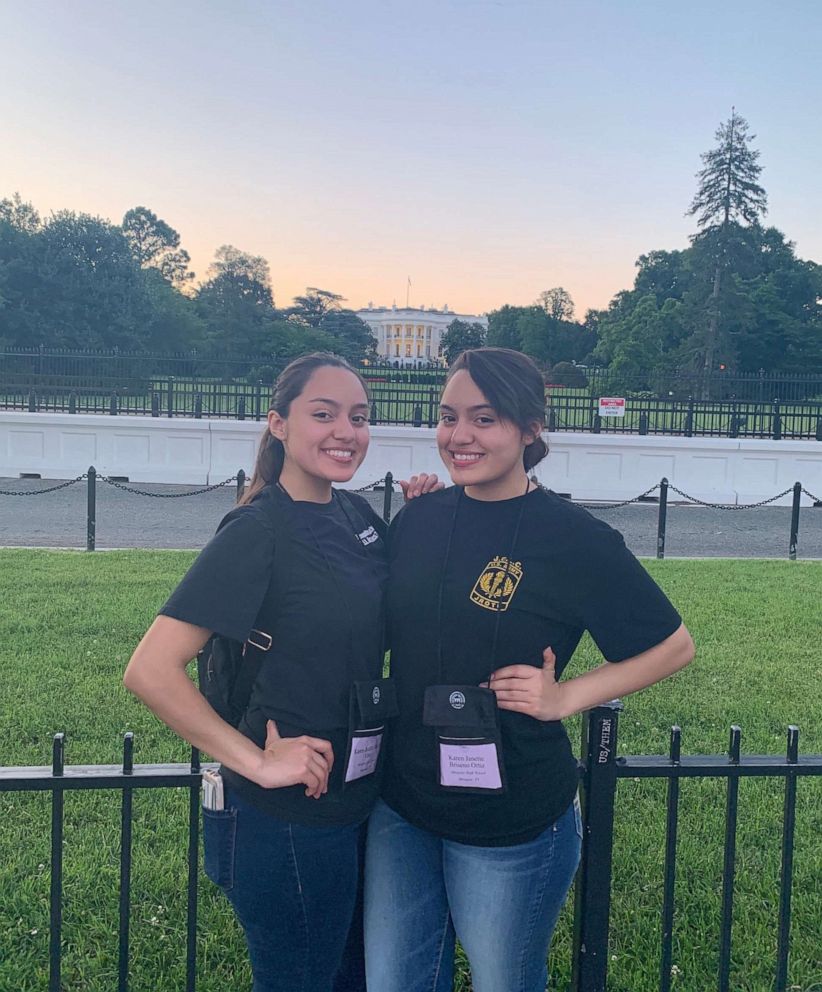 Judith said she and Janette are undocumented immigrants. This posed a challenge when applying to school and obtaining financial aid, she explained.
"For anybody else in my situation or any Hispanic students or minority, if they feel something is challenging them, they shouldn't give up," Judith said, adding she and Janette are currently pursuing U.S. citizenship. "While there aren't many opportunities for me, there are still some."
Janette said, "Put in hard work. It will pay off, and you will be rewarded."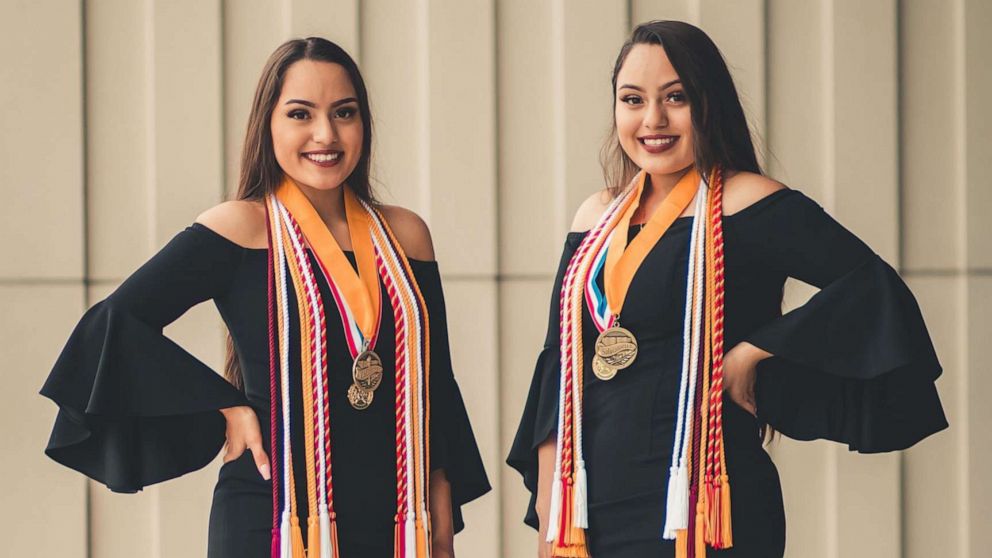 Judith and Janette will both attend Texas A&M University. They hope to have careers in medicine.