A giant piece of artwork dedicated to medical professionals has appeared in New York City, honoring those who put their lives on the line to save others amid the coronavirus pandemic.
The mural spans over 27,000 square feet and fills an entire parking lot of the Queens Museum. Jorge Rodriguez-Gerada -- a prominent contemporary artist best known for his massive, aerial, composite portrait of diversity, "Out of Many, One" on the National Mall in 2014-- is the painter behind the masterpiece.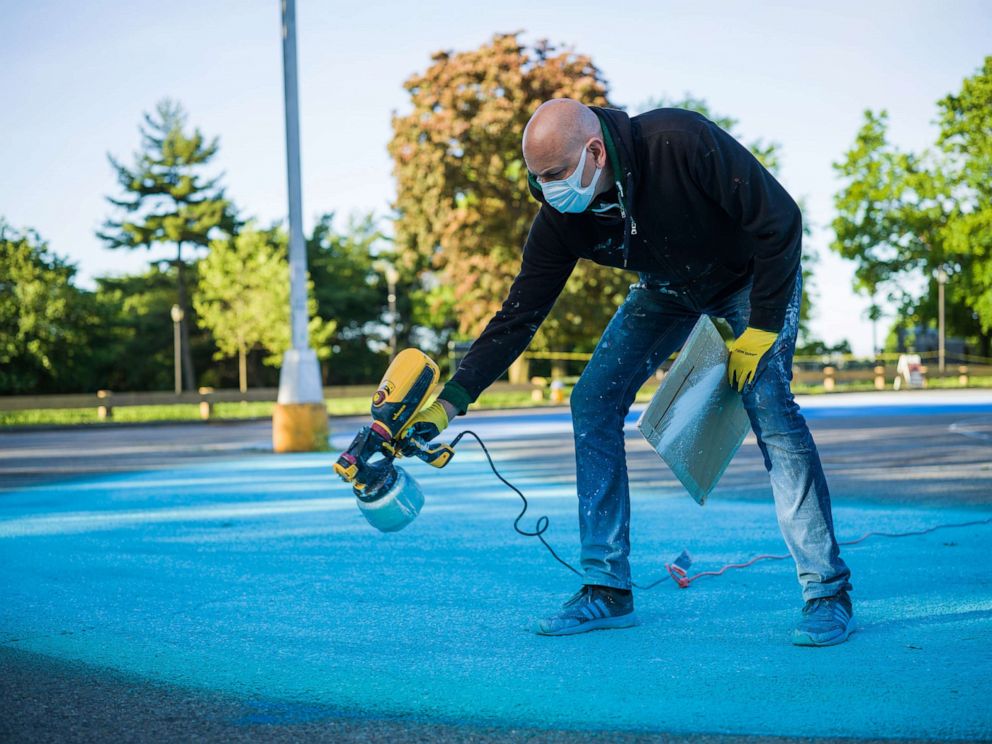 "I wanted to create a place where people could come together and mourn," Rodriguez-Gerada said. "Everyone feels alone, everyone's been stuck in their homes for months on end and it's a spot where people can reflect on the toll coronavirus has taken."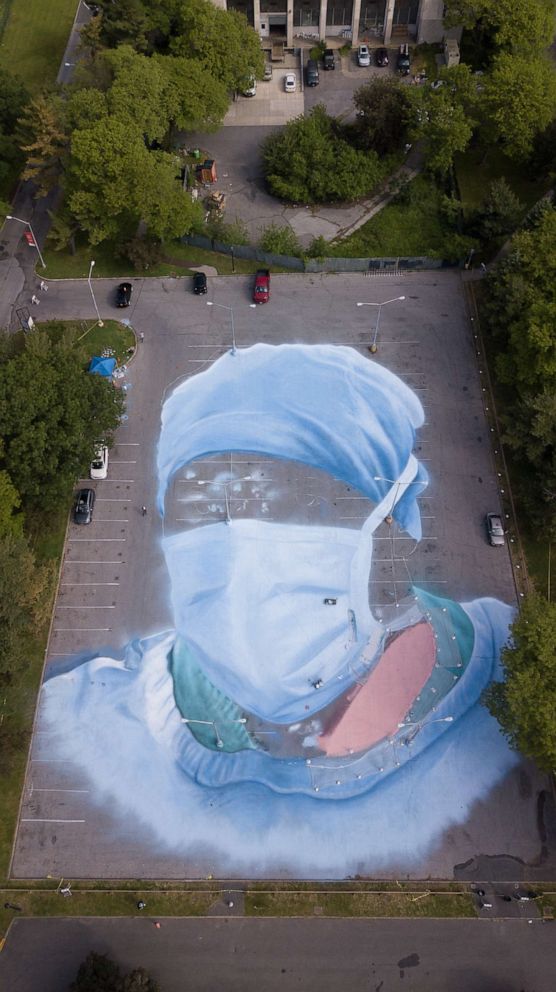 The mural was commissioned by SOMOS Community Care, a health network comprised mainly of immigrant Latino and Chinese doctors treating those in marginalized communities. The project's design was based on conversations with advocates to highlight the fact that communities of color continue to be hit hardest by COVID-19.
"I named it 'Somos La Luz' which means 'We Are The Light' in Spanish because these health care workers, many of whom are immigrants, have been a shining light in all of this darkness," Rodriguez-Gerada said. "It's also a nod to lighting a candle as you mourn."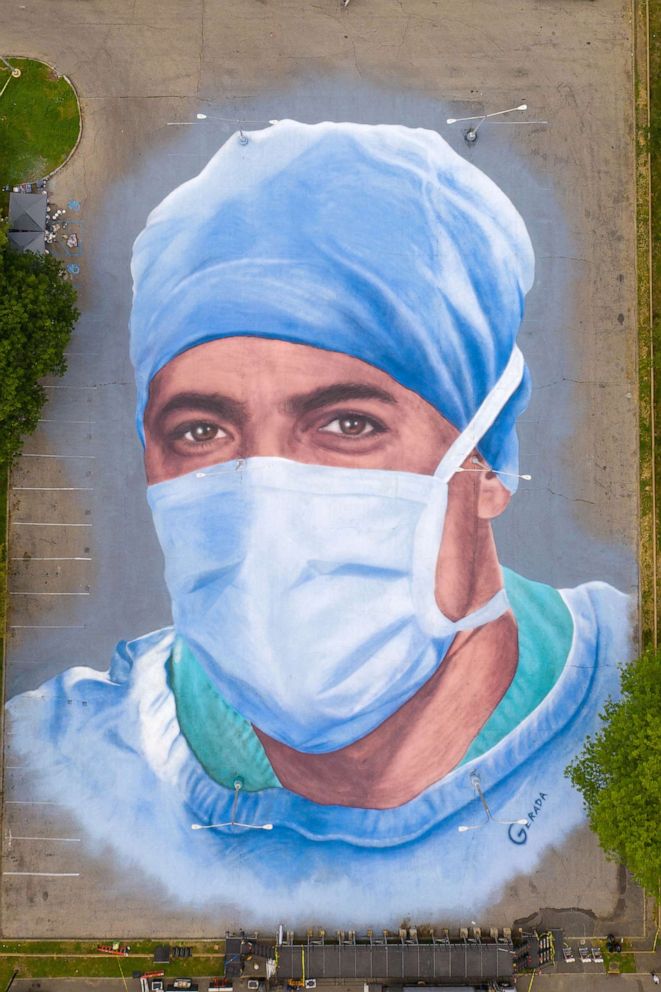 Rodriguez-Gerada said the artwork took a week to complete with the help of a handful of volunteers.