You don't have to read palms to predict that there's a future in the astrology business.
Last year, the "psychic services" industry generated over $2 billion in the U.S., according to a market research report from "IBIS World." And the business is still growing.
Astrological apps are on the rise among millennials, especially millennial women. That means money for investors and venture capitalists hoping to make their visions of dollar signs a reality.
Even nonbelievers know that this industry will continue to expand, especially as the business gains traction with an audience that's turning into smartphone soothsayers to help them make sense of the stars.
To kick off this year's Libra season, here are three of the most buzzed-about astrology apps right now that just might help you own this month, week or year.
CO-STAR
With almost one million Instagram followers, this sleek -- and free --app may win over even the most tenacious astrology skeptics by grounding its predictions in "hard science." Co-Star incorporates artificial intelligence and NASA data to help create your "hyper-personalized" horoscopes. First, you put in the date, time and location of your birth, then Co-Star invokes NASA data to map what the sky looked like when you entered the world. You get the classic birth chart, but you also get an eerily accurate personality analysis and astrological profile that considers the other planets, other zodiac houses and the moon. AI comes into play by pushing out notifications throughout the day to offer advice and warn of problem areas. Another feature includes planet-by-planet compatibility to find out if you and your partner are indeed star-crossed. You can even compare your results with friends that don't use the app.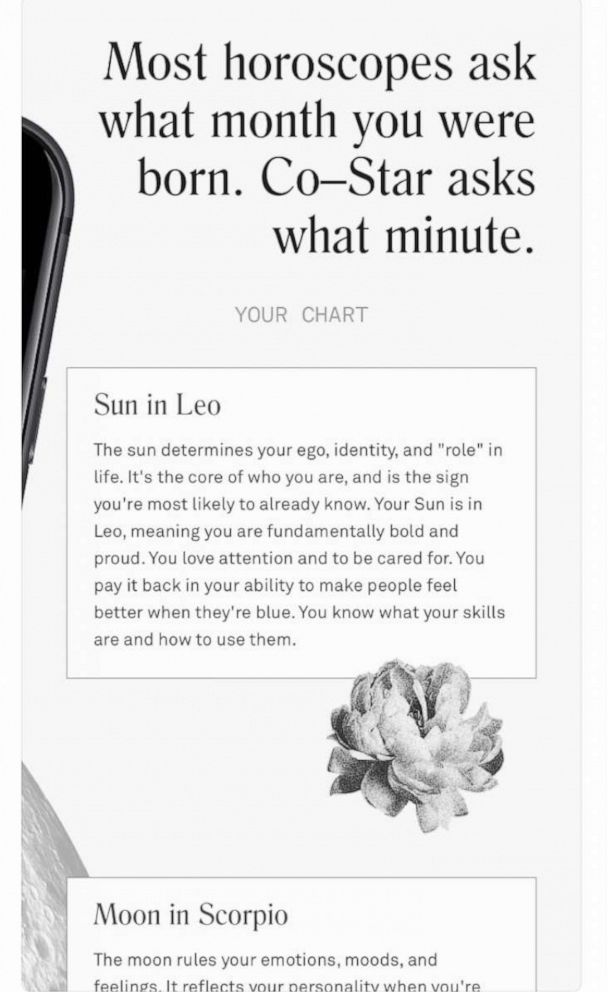 SANCTUARY
The newest app on this list, Sanctuary markets itself as the "first-ever" astrology app to offer "on-call astrology" -- live and on-demand personalized readings with professional astrologers. Fan-favorite features include a free daily horoscope for all 12 zodiac signs and a power emoji -- a "virtual lucky charm" that's created for your sign every day. According to Sanctuary, you'll know when you need to use it. Although downloading the app is free, if you want more than the free daily horoscope, power emoji and a collection of astrological news, you will need to upgrade. Sanctuary offers two payment tiers of $19.99 per month for one live, on-demand reading a month, and $199.99 a year for the die-hard aspiring astrologists. You can get more readings that that, but each additional one costs another $19.99 a pop. For tips, you can ask one of the app's more than half a million Instagram followers.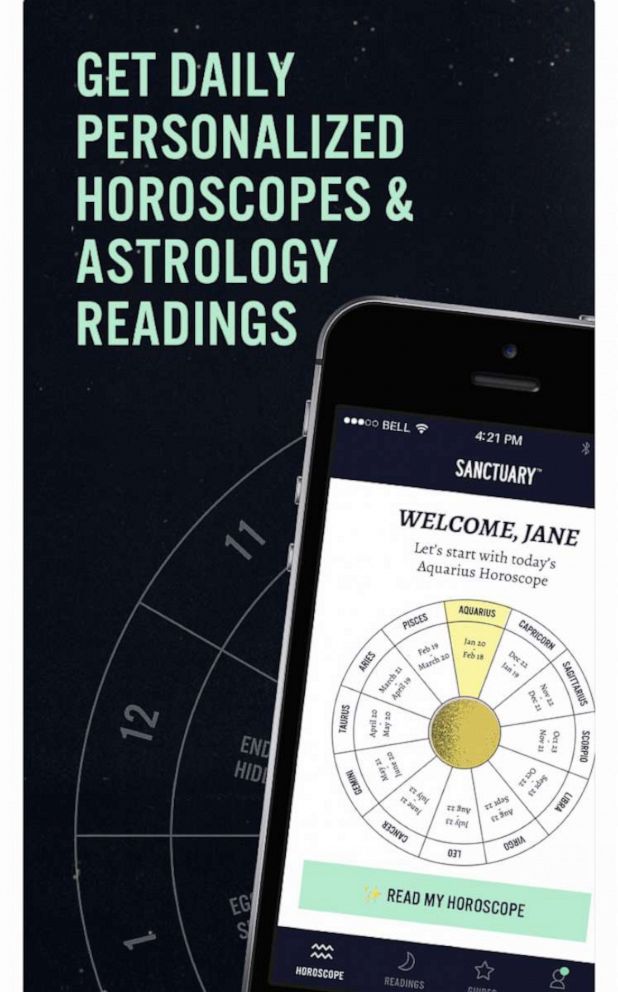 DAILY HOROSCOPE
Though it's definitely not new, Daily Horoscope has been around since 2009 and is the oldest entry on our list. This classic app asserts that it's the "most popular" horoscope smartphone app. It offers daily, weekly and monthly horoscopes as well as zodiac characteristics for each zodiac sign. People love it for its simplicity. You can also check out the Chinese horoscope for 2019 and 2018 and even the alternative Druid horoscope. If you want to know if you and your partners are "meant to be," you can check out your sign compatibility. Or, if you miss a day, don't sweat it because this app lets you scroll back up to a week.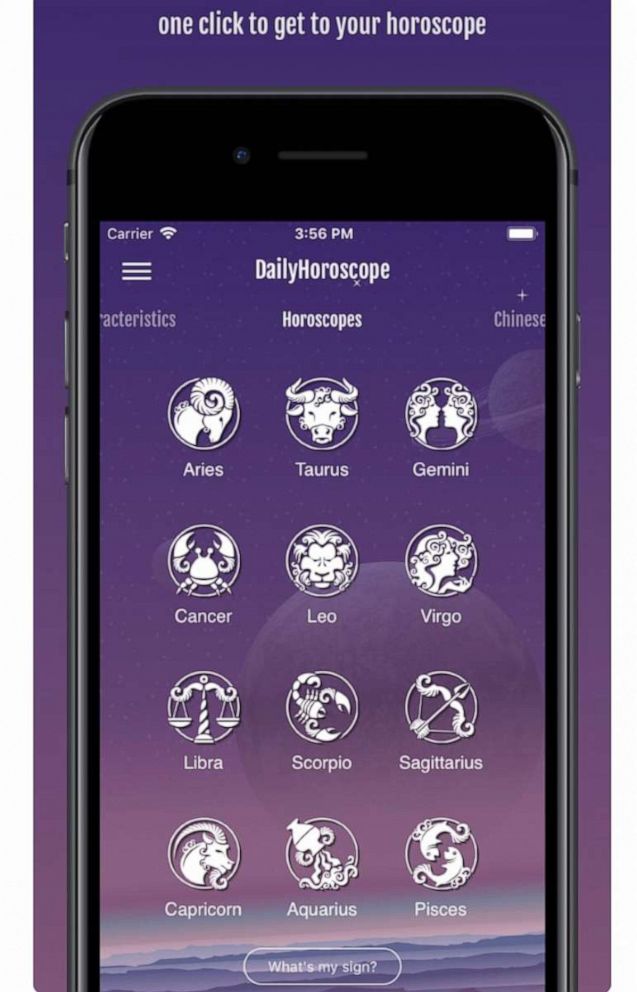 For the record, "GMA" is a classic Scorpio. The show first broadcast on November 3, 1975.