1st look at Barbie doll with Down syndrome
Barbie is marking a new first in the doll's 64-year history.
On Tuesday, Mattel unveiled the first-ever Barbie doll with Down syndrome.
The new Barbie was created through a partnership between Mattel and the National Down Syndrome Society, which describes itself as "the leading human rights organization for all individuals with Down syndrome."
Kayla McKeon, a spokesperson for NDSS, was brought in by Mattel to help with the design of the doll, which is shorter in stature and has smaller features typical of people with Down syndrome.
McKeon said Tuesday on "Good Morning America" that she wanted the doll to "showcase the ability of somebody with Down syndrome."
"When I was talking to Barbie about her design, I thought it is incredible and it's definitely going to be a best-seller today," McKeon said. "I cannot wait to see my friends and my peers have a doll that looks just like me."
Around 1 in every 700 babies born in the United States have Down syndrome, or around 6,000 babies born each year, according to the Centers for Disease Control and Prevention.
WATCH: Barbie debuts 1st ever doll with Down syndrome 
Babies with Down syndrome are born with an extra chromosome, which changes how their body and brain develops, according to the CDC.
"I have to say that the Down syndrome community has been asking for a Barbie with Down syndrome, and Mattel listened, and we feel represented in our community," Kandi Pickard, president and CEO of the NDSS, said on "GMA." "Whether you have Down syndrome, you know somebody with Down syndrome or this is the first time you've heard of Down syndrome, this Barbie is for you.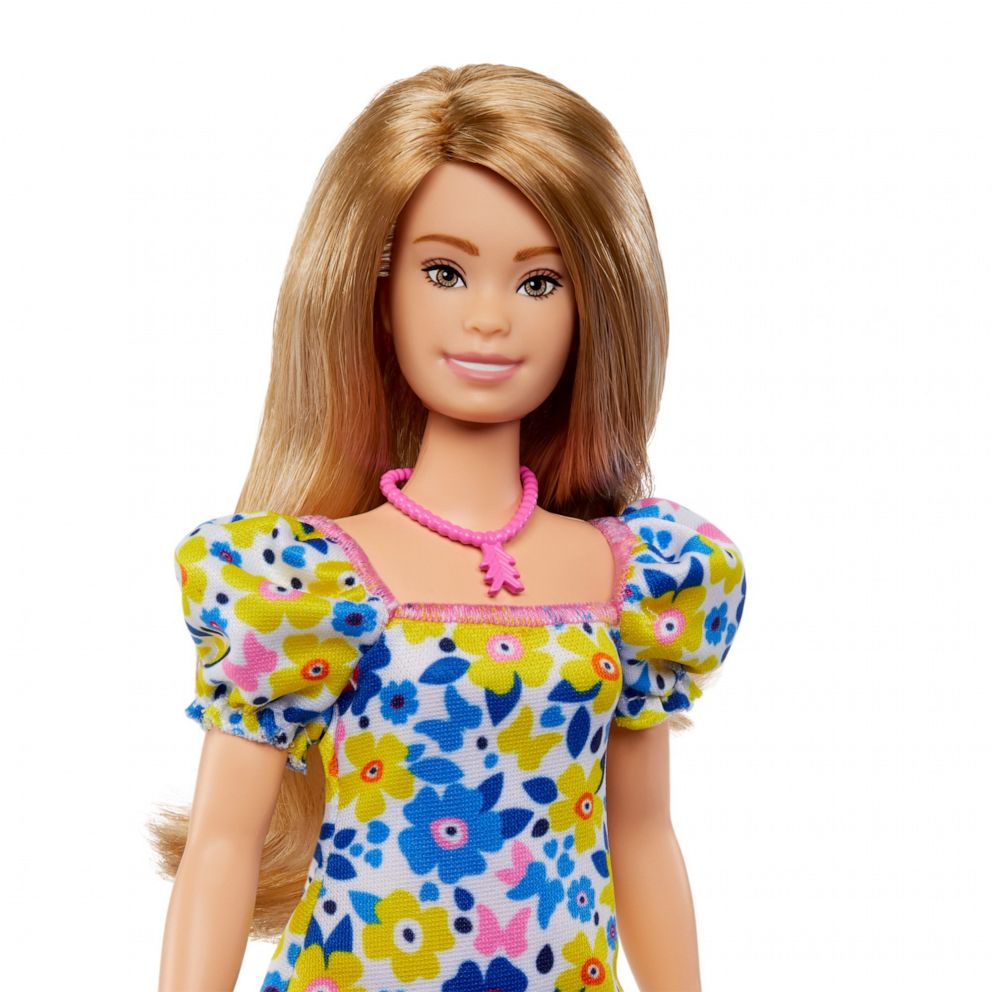 The new Barbie is part of the Barbie Fashionistas collection, the brand's most inclusive line.
Barbie has previously launched dolls with hearing aids, vitiligo, prosthetic limbs and wheelchairs, among others, to allow more children to see themselves represented in Barbie dolls.
In addition to the Barbie Fashionista doll with Down syndrome, other new dolls to be released this year include a Fashionista doll wearing braces and a Ken Fashionista doll with a prosthetic leg, according to Mattel.
The new Barbie with Down syndrome is available online now. It will be available in retail stores this summer and fall, according to Mattel.