Bride walks down aisle with 15 important men in her life
karrahcreativeevents via Instagram
A bride in Washington state devised a unique way to honor all the "father figures" whom she said helped guide her along the way from childhood to marriage.
Ivy Jurgensen, 28, was walked down the aisle at her wedding by 15 men, each of whom she credits with helping her get to where she is today.
"They've played huge roles in my life, in protecting and providing for me when I didn't ask them to," Jurgensen told "Good Morning America." "So for me to honor them and for everyone to see them and who they are to me was very special for me."
Among the men who took turns walking Jurgensen down the aisle to her now-husband Tristen included her biological brother and uncle, her brother-in-law, close family friends and her coaches from youth sports.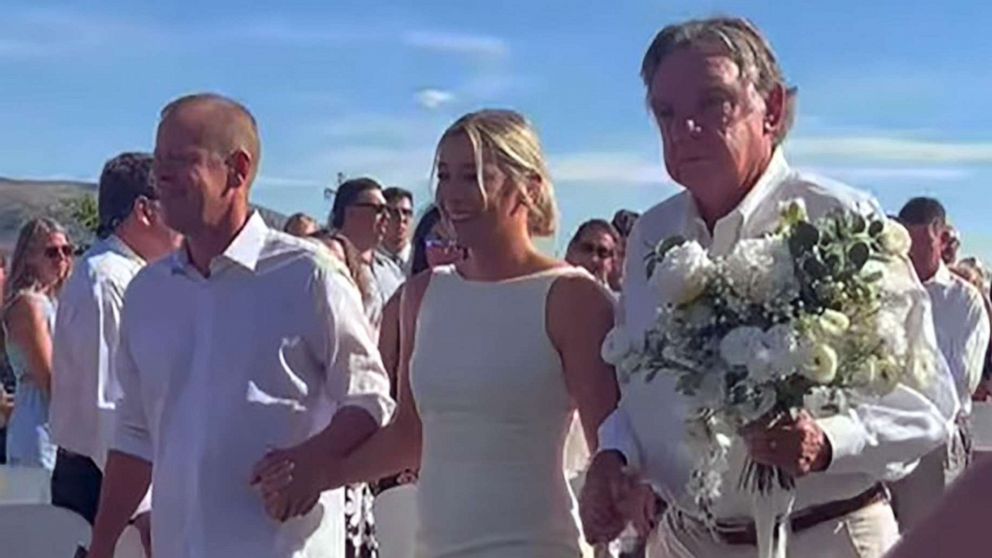 Also among the men was a school resource officer whom Jurgensen credits with helping to save her life as a child. Jurgensen said the officer who walked her down the aisle was the same one she confided in as a teenager about the abuse she said she experienced at home.
A decade ago, Jurgensen's father was convicted of rape of a child and child molestation and sentenced to prison, court records show.
Jurgensen told "GMA" that she was raised to distrust law enforcement so it was getting to know her school resource officer as a high school student that changed her life.
"I started to trust my school resource officer and I realized that he had a big heart and he loved his job and that he really he did care about his students in his school and his community he served," she said. "That fostered friendship with my school resource officer was vital in me in starting to escape and and find justice."
The officer, Jurgensen said, is also the inspiration behind her current career as a school resource officer herself.
She said that because of these 15 men, she was "never alone" during her tumultuous childhood.
"Without them, I don't think I'd be where I'm at today in my life," Jurgensen said, adding, "It was very heartwarming and just a special moment that I'm very grateful I got to share with them."
Jurgensen said that having the school resource officer and the other men she chose to walk her down the aisle was about not just honoring them, but also having them there for the moment she took the hand of her husband, whom she said they all "love dearly."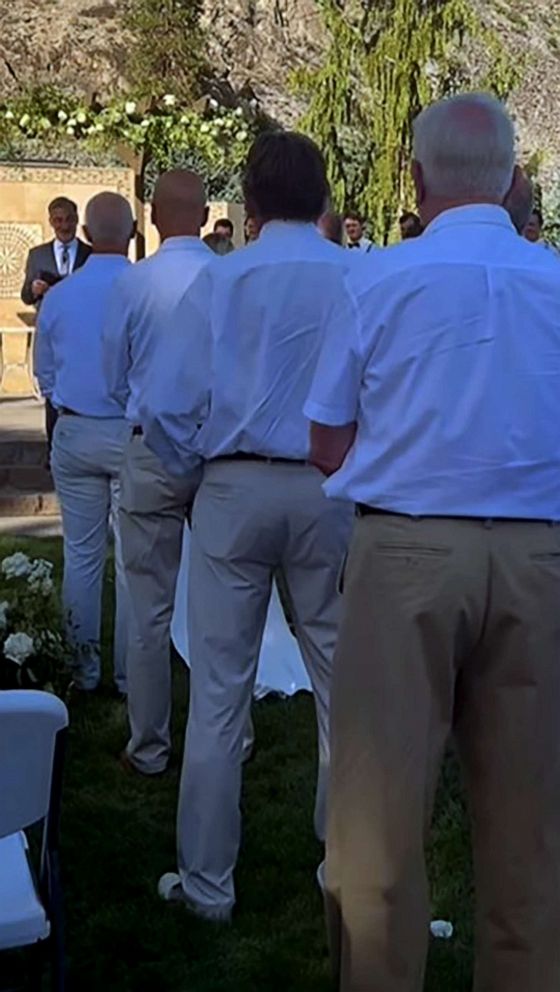 Jurgensen said there was not a dry eye in the audience as she walked down the aisle. A video of the moment went viral after it was shared on social media by Jurgensen's wedding planner, Karrah Perez.
Jurgensen said she never expected such an "intimate moment" from her wedding to go viral. Now that it has, Jurgensen said she's hopeful that it inspires other survivors of abuse.
"I hope that what people take away from my story is strength. That they are able to gain courage to get and receive help that they deserve and to no longer be voiceless," she said. "You are not alone and deserve to be heard and get justice. Saving yourself could be saving other unknown victims."
Jurgensen said she is planning to write a book about her experience and how she was able to help heal herself by helping others.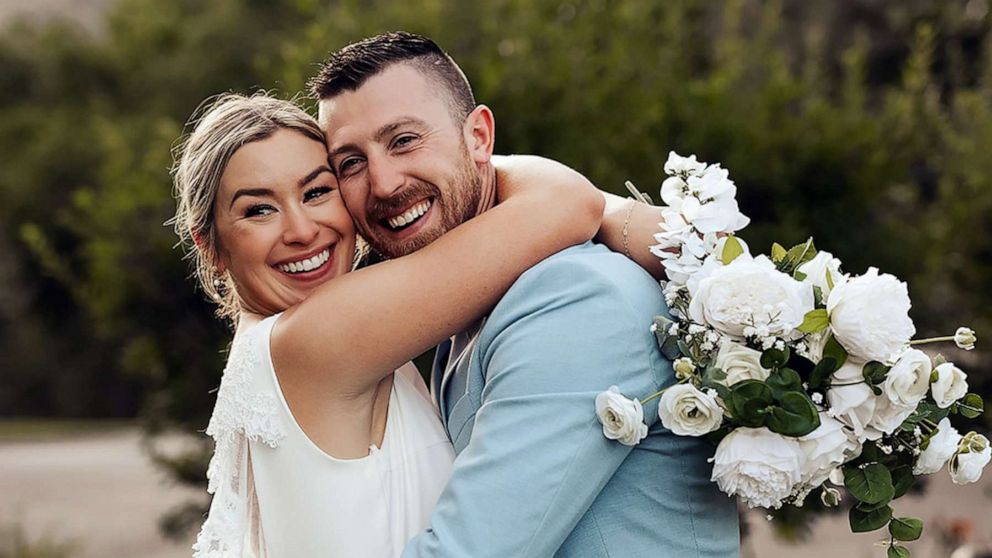 "Trauma does not define you and you can still overcome it and use your trauma to help other people escape and be free from their trauma so that they can move forward," she said, of her advice to others. "My trauma does not define me. It shaped me."