When Kymera Mitchell was 6, she was diagnosed with autism and PTSD. At 18, she's a high school graduate with 19 college acceptances and eight full-ride scholarships.
"I feel proud of myself," the Chicago resident told "Good Morning America" in an interview.
Some of the schools that accepted her include Howard University, Tuskegee University, DePaul University, University of Illinois Chicago and the School of the Art Institute of Chicago.
Kymera Mitchell, who graduated with a 4.0 grade-point average from Alcott College Prep High School in May, has received numerous academic merit awards from the James R. Jordan Foundation. But her achievements also go beyond the academic setting -- she said she's a recipient of more than 30 Special Olympics awards from local and state games, where she said she participated in track and field and shotput. She also played bocce and floor hockey.
"I kept pushing myself [through] the challenges that would be thrown at me," she said, adding that positive affirmations from some of her teachers have also been motivating over the years.
Her mother Kalaveeta Mitchell said she's most proud of her daughter's resilience and dedication.
Recalling when her daughter first received her diagnoses, Kalaveeta Mitchell said it was scary.
"There was not a lot of research behind it," she said. "There was not a lot of support [and] places to go."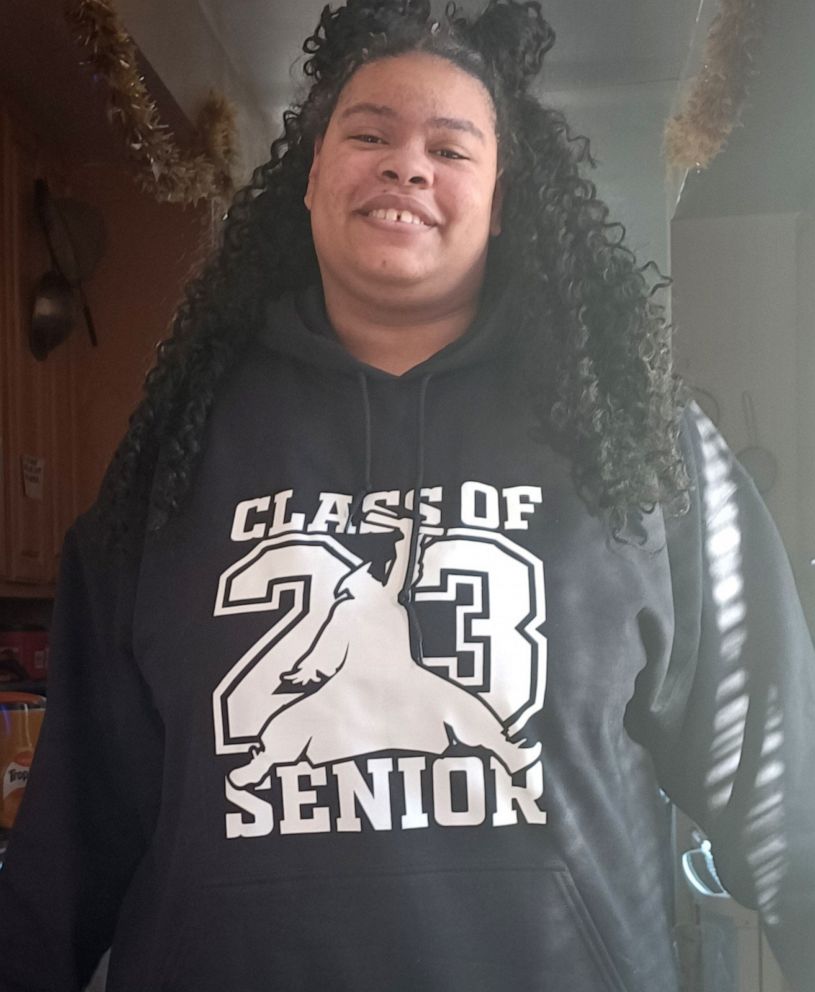 She also remembered feeling some relief; however, because she knew there was something different about her child.
Looking back now and seeing all that her daughter has accomplished, Kalaveeta Mitchell said, "It just warms my heart. My cup runneth over."
"I always knew she was amazing," she added. "It was just always difficult trying to get other people to see that."
Kalaveeta Mitchell said her daughter didn't always have support from the school system itself, and said she had to advocate for her to receive the same education as students without disabilities.
Getting people to see her daughter for who she is and not her disability was also an obstacle, Kalaveeta Mitchell said, explaining that PTSD is often viewed as misbehavior rather than a trauma-induced emotional behavior.
"There is this behavior and this mindset still that people with disabilities cannot measure up to people without disabilities, and that's not necessarily true," she added.
In college, Kymera Mitchell said she plans to study fine arts and become a graphic designer.
"I can imagine myself making my own characters" for comics, TV or web series, she said.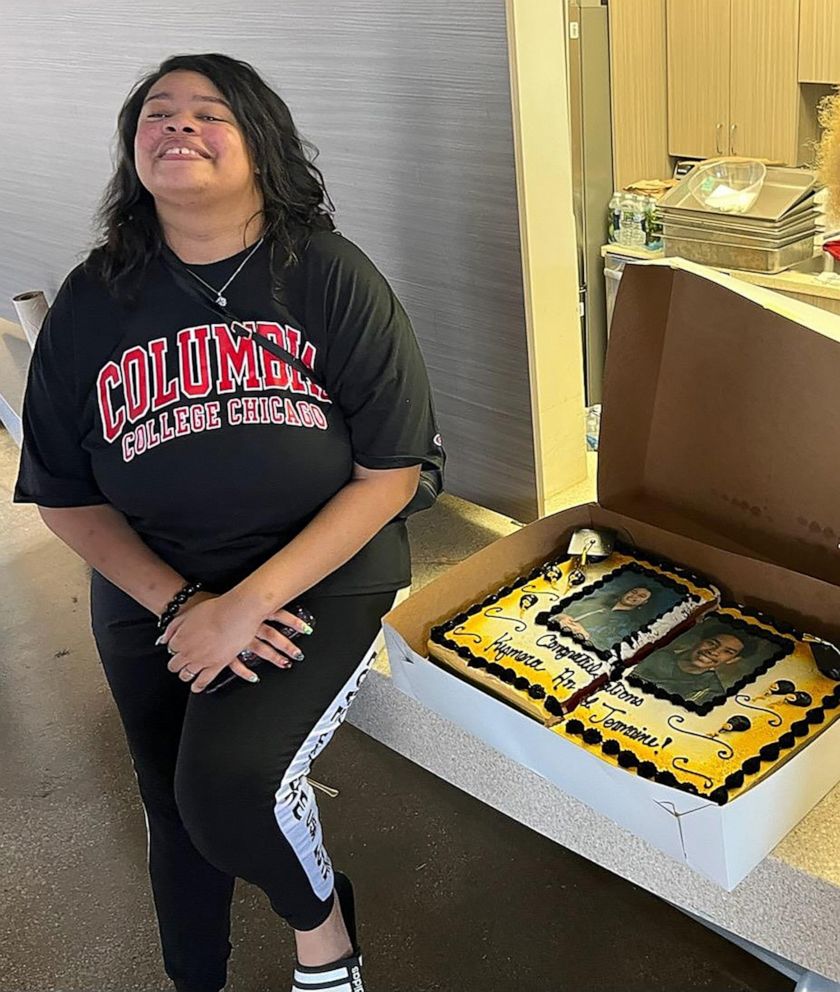 Kalaveeta Mitchell said her daughter has decided to attend Columbia College Chicago in the fall.
As for Kymera Mitchell's advice for other students with disabilities heading to college, she said, "Focus on your studies [and] ignore negative energy from people."