Couple celebrates 70th wedding anniversary after both beating COVID-19
A Pittsburgh-area couple celebrated their 70th wedding anniversary after they both beat COVID-19, the respiratory illness caused by the novel coronavirus.
Steve and Marie Orlando, ages 92 and 89, respectively, got married on Sept. 2, 1950, in Pittsburgh, just one year after meeting when Steve played on the same sandlot football team as Marie's brother.
When they wed, Marie had just graduated from high school the prior year and Steve had just ended two years of duty in the U.S. Army.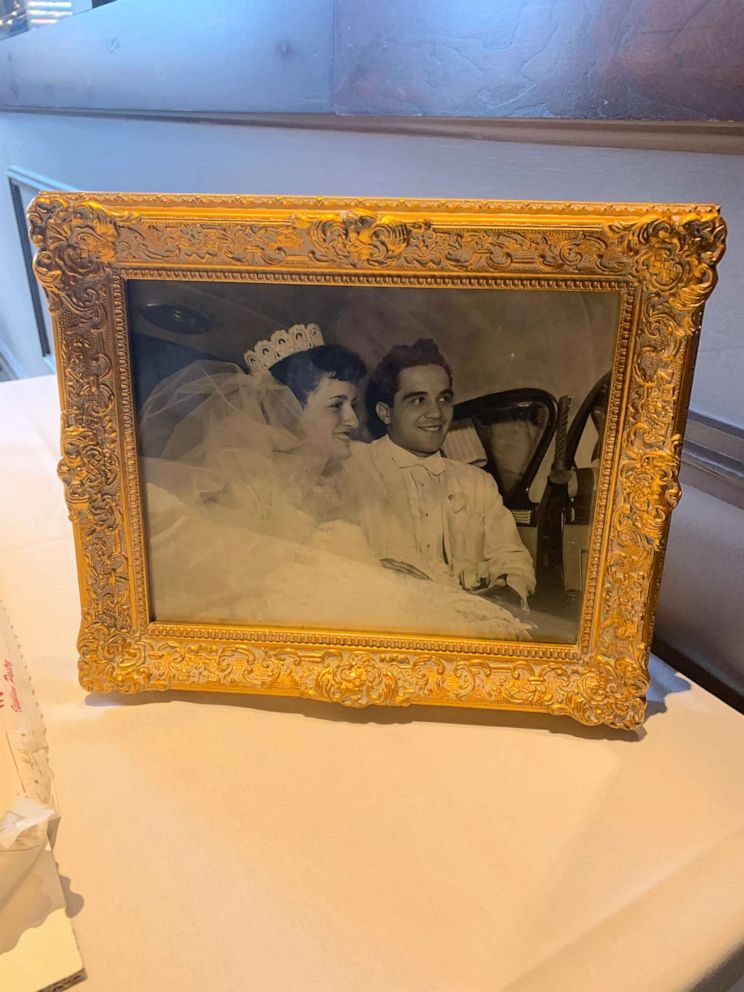 The couple, who settled in a Pittsburgh suburb, had plans to celebrate their 70th anniversary this year with their six children, 15 grandchildren and 20 great-grandchildren, but the coronavirus pandemic threw off their plans.
The Orlandos, who live close to four of their children, isolated themselves in the home they've shared for more than 30 years beginning in March, when the pandemic began to spread in the U.S.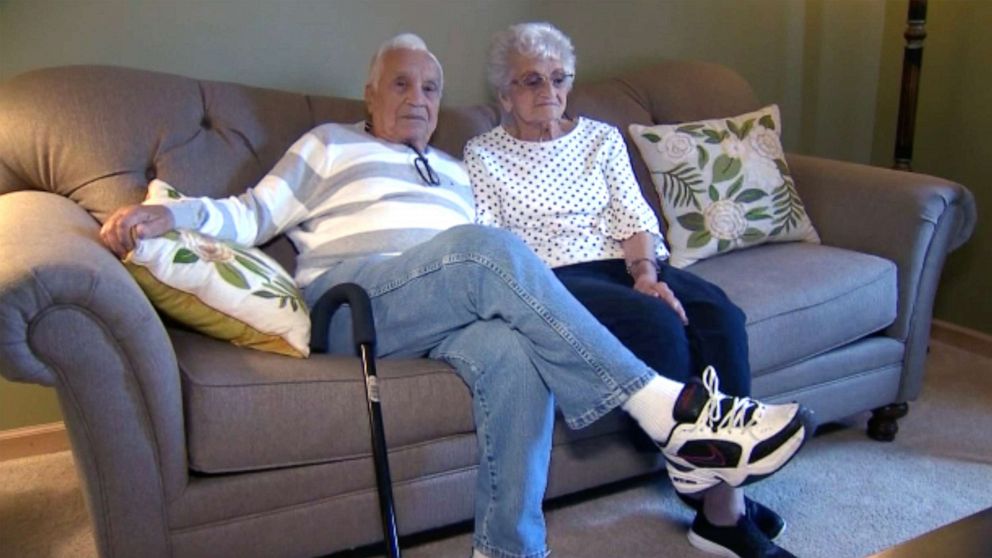 "We were stuck in the house," Marie told "Good Morning America." "Our daughters would go shopping for us and cook for us and leave things [at the door]."
When Marie had to go in the hospital in July for a heart valve replacement surgery, one of the Orlandos' daughters, Janet Bartley, went with her.
They later both tested positive for coronavirus, along with Steve and Bartley's family as well.
"It was our worst fear that they would get it," Bartley said. "And then we all did."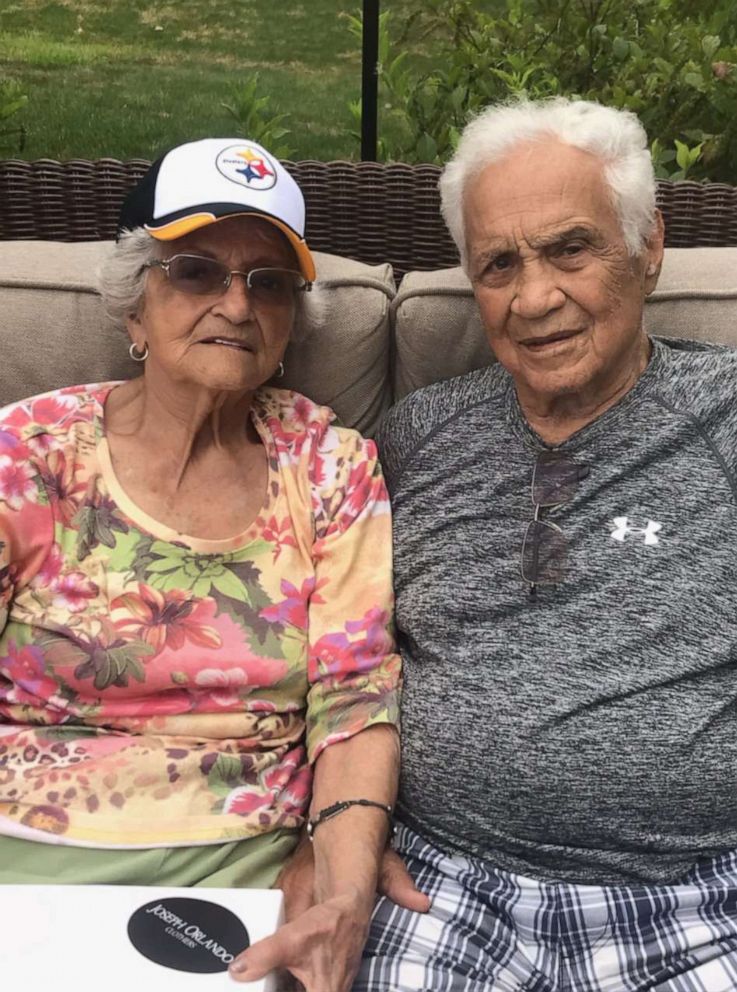 Steve was hospitalized for two days due to dehydration but otherwise all family members, including Marie, had mild symptoms and were able to recover, a miracle given the Orlandos' age, according to the family. People age 60 and older are at high risk of complications from COVID-19, according to the U.S. Centers for Disease Control and Prevention (CDC).
"Thank God we got through it for our age," said Marie. "I just feel sorry for a lot of people our age who didn't make it."
Because they were still recovering from the virus, the Orlandos had to wait until more than one month after their anniversary to celebrate.
Steve, a plumber, and Marie, a homemaker, were celebrated last Saturday at a small party with family members.
Their six children, who live in the Pittsburgh area as well as Florida and Texas, credit their parents with showing them what it takes to have a long and happy marriage.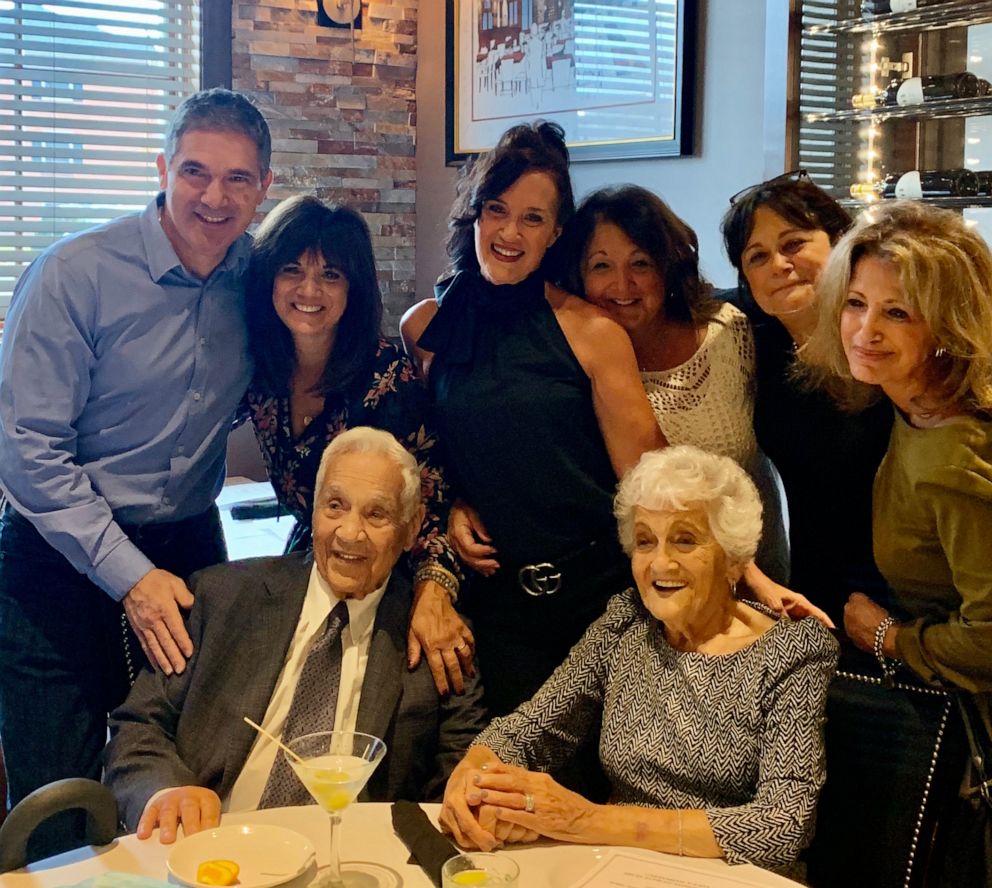 "They showed me what the true meaning of love is," said Bartley, who has been married for 36 years. "They were wonderful role models."
"[They showed us] how to get along with your partner and love every minute that you have with them," said another daughter, Annamarie Kison, who was married to her husband for 47 years before his death.
The Orlandos say their long-lasting love comes down to good family and good health.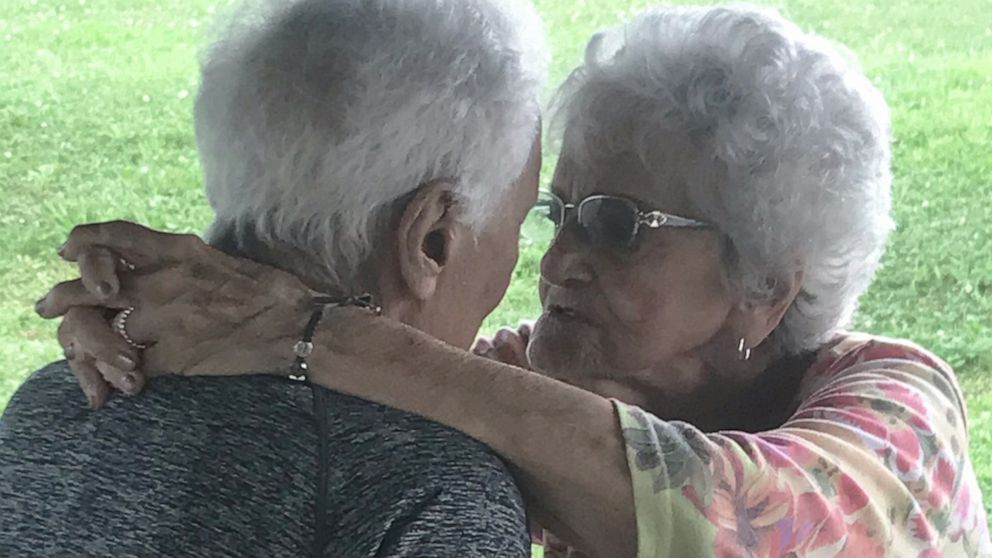 "We lived a clean life, a good life," said Steve, who still goes into work with his grandson, who has taken over his plumbing business. "I have a happy family and we do everything together."
Added Marie, "Sometimes it's a little hard when you start out, but if you really love each other enough you can bear it and just enjoy yourself and then the children come along and it's like a whole different life. It was a lot of fun."