Bride and groom get wedding of their dreams after COVID postponed it twice
When the COVID-19 pandemic forced Army Major Jose Perez and Heather Hathaway Miranda to postpone their wedding plans twice, it was heartbreaking for the couple, who planned to hold their ceremony in Mexico.
Perez and Miranda had to postpone their wedding not only because of COVID-19 restrictions, but also because they lost loved ones to the virus.
"It's devastating to go in and have to modify your guest list because people have died," Miranda told "Good Morning America." "You have to remove names. It's not Mr. and Mrs. anymore."
"We were devastated," added Perez. "We couldn't show our joy."
On Wednesday -- more than one year into the pandemic, and as more Americans get vaccinated and COVID-19 restrictions are lifted -- Perez and Miranda finally had the chance to say "I do."
The couple tied the knot live on "GMA" in a ceremony in Chicago officiated by "GMA" co-anchor Michael Strahan.
"I'm just so glad that we're healthy and we're here," said Miranda.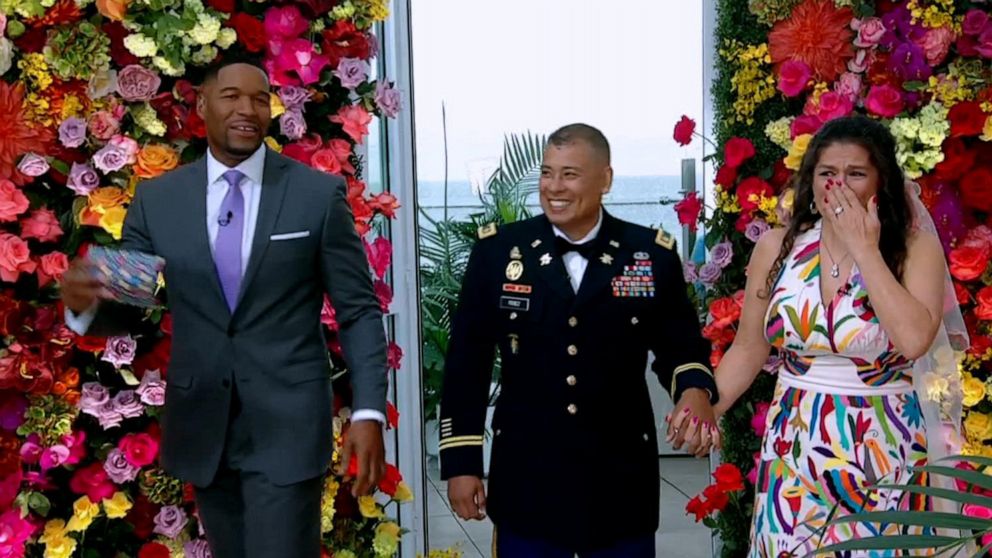 She and Perez exchanged handwritten vows in front of family and friends.
"I promise to love you and to have faith in your love. I vow to make you laugh out loud and laugh with you, cry grow and create with you, and to be faithful," Miranda said in her vows. "I am proud to become your wife and partner and to join my life with yours, forever."
"I waited for 50 years to find true love. On that fateful night, you captured my heart and soul and I fell in love with you," said Perez. "I want to forever hold, cherish, foster and protect that love."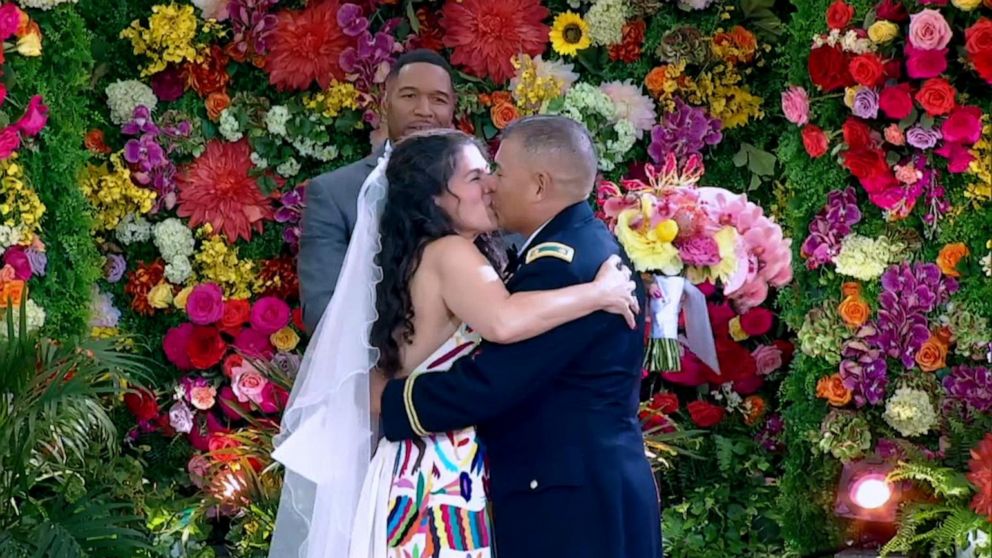 How they met
A wedding was an important milestone for the couple to share and declare their love for each other in front of close friends and family.
Both were previously married and weren't sure if they could fall in love again. So when they found each other, it wasn't just that the chemistry between the two was instant, but having each other brought another level of happiness into their lives that wasn't there before.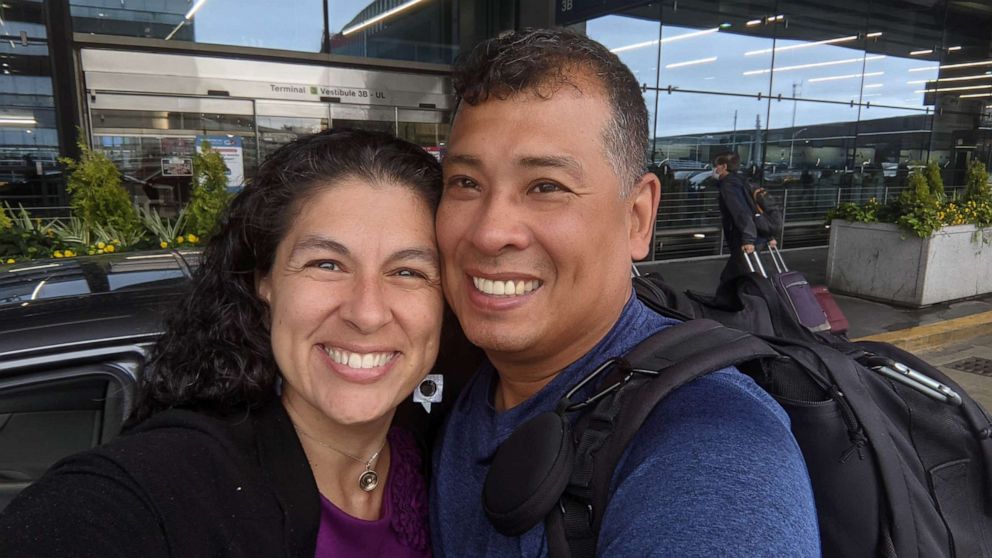 Perez said he almost missed out on meeting Miranda in 2018 when he was on the fence about attending a friend's birthday party.
"I was hesitant to go and immediately, when I got there, I saw Heather," said Perez.
"Our eyes started locking and he started flirting and winking and smiling," Miranda recalled.
The two connected and spent the entire time at the party laughing, smiling and enjoying each other's company. And when the party ended, Perez and Miranda continued their evening by the shore of Lake Michigan.
Perez instantly realized that he had found the love of his life.
"I said, 'Oh my God, I've got to have this woman in my life,'" he said. "I knew that she was the one."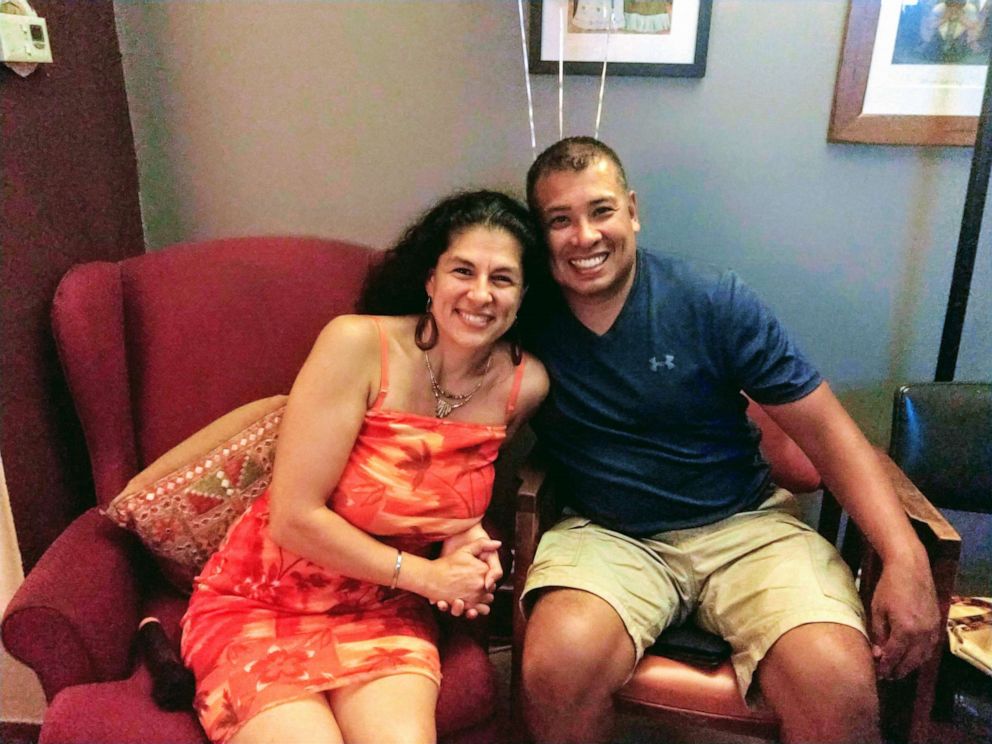 What Heather, as a single mom, was looking for was a loving father figure for her son, Jade Leo -- who was 5 at the time.
"He's taken him as his own child," she said of her new husband. "Their bond as father and son is so beautiful."
The proposal
Just six months after they started dating, Perez decided to pop the question and Miranda to spend the rest of her life with him.
"I was very nervous, like most people. I was trying to surprise her," said Perez, who proposed to Miranda overlooking the spot where they first fell in love. "I said, 'It took me 50 years to find you. I can't find any other way than to ask you to marry me.'"
The big day
While Perez and Miranda couldn't have the wedding of their dreams in Mexico, "GMA" joined with the USO during National Military Appreciation Month to throw them a wedding they won't forget.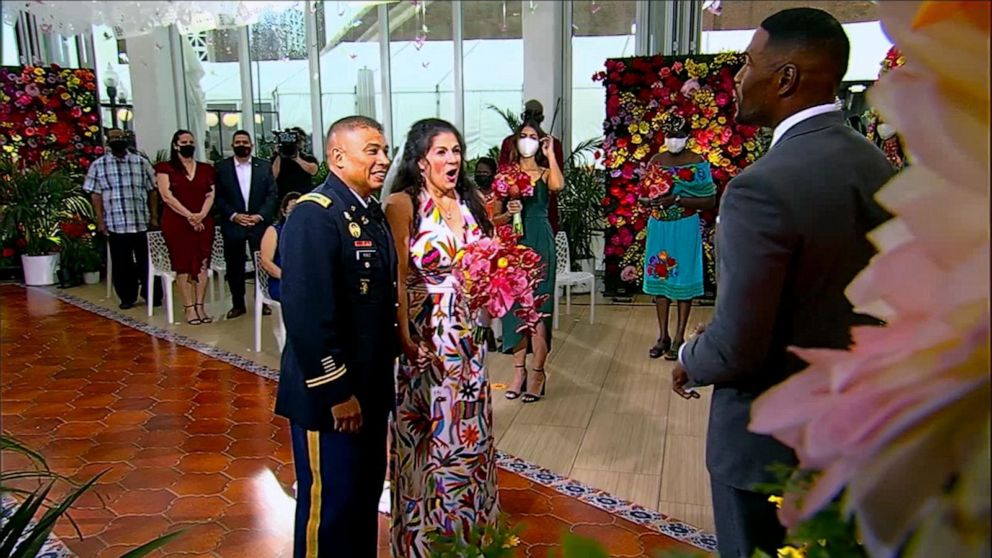 After saying their vows, the couple was serenaded by singer-songwriter Ne-Yo.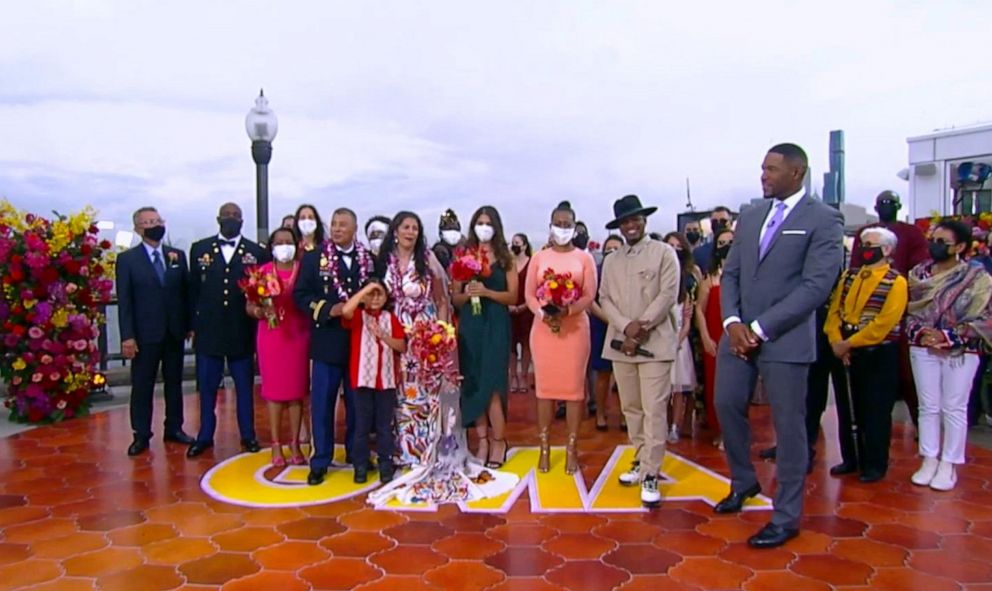 Perez and Miranda's wedding gift included complimentary tickets from Southwest Airlines so Miranda and Jade Leo can travel to visit Perez.
The newlyweds were also surprised with a honeymoon to Aulani, a Disney resort and spa in Hawaii.
The Walt Disney Co. is the parent company of ABC News.