How some people were able to retire in their 30s
Michael Quan was just 36 when he retired. Today, the father of two from San Diego is 46 and living a life of his choosing, having achieved his goal of financial independence.
"The goal wasn't necessarily to retire super early. It was to really get to a place of financial independence or financial freedom where I didn't have to work for money, where I could ultimately choose what I want to do with my time," Quan told "Good Morning America."
To achieve his goal, Quan started investing when he was 26, learning to make passive income from his uncles who had business and real estate investments.
"I was like, 'You know what? That's great. You get to focus on what really matters to you most and you get to be super intentional with your life,'" Quan said he remembered thinking at the time.
Quan adopted the F.I.R.E. method, short for "Financial Independence, Retire Early," and began aggressively saving his salary. He started investing early, in his 20s, before he married and had children. He was also diligent and intentional from the get-go and was active and investing over time.
But instead of putting all his eggs in one basket, Quan invested his money into various stocks and index funds and his money grew over the years.
"I just started investing in the stock market and spending $5 a week, investing into stocks and so that really got me interested into building a portfolio at a young age, even before I started my company," Quan said.
While working full time, Quan began to build an information technology consulting business that then led him to diversify his investments even more.
"Because I was building a business, I had the opportunity to cash out some of that equity and put that into real estate," Quan said.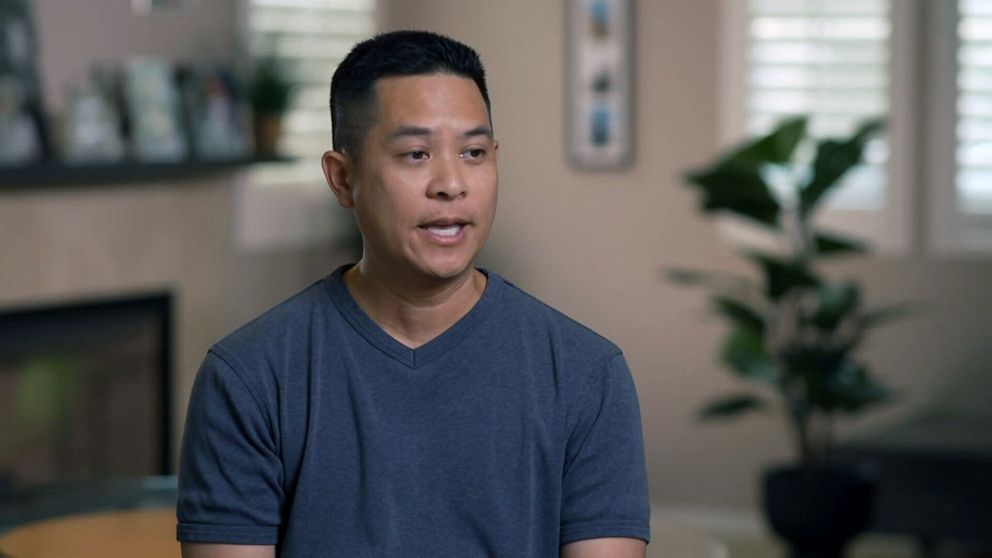 Quan worked on building his business for a decade until he received an unsolicited offer to buy out his company.
"I decided, I have a unique opportunity to be home and present with the kids. I have a lot of shots to build another business but only one shot at being a great dad," Quan recalled thinking at the time.
Quan, who wrote a guide called "The F.I.R.E. Planner," said one of the key tips he recommends to find success with the F.I.R.E. method is to embrace the right mindset.
"A lot of times, we are taught in school that you go out, you get a job, and then you work [a] traditional 9 to 5 job. And while that can work for some people, a lot of times, we feel trapped because we get into debt that society tells us is OK to finance your future. And if you remove that idea, you get back to a different belief that 'Hey, I can actually build wealth over time slowly and it doesn't have to be painful,'" Quan said. "It's really the mindset that is the start. Once you have a belief and once you have the action, you'll get the result."
For example, if you think about building wealth over time slowly instead of trying to finance your future and set it up to be automatic, such as with automatic deposits into a 401(k) or an individual retirement account, you're more likely to succeed at building a nest egg.
Another way Quan has achieved financial freedom without working is by relying on passive income, which offers a steady flow of cash with minimal upkeep. Popular passive income sources include investments, side hustles or high-yield savings accounts, where the majority of the work happens during the set-up process. Another way to generate passive income is to rent out high-value items you already have, such as your home, garage, power tools or even your pool for a day through services like Airbnb, VRBO or Peerspace.
Today, Quan said he uses the term "early retirement" in a loose way since he still works on different passion projects, such as financial coaching, for which he earns an income.
"I don't think I'll ever go back to work in a 9 to 5. What I will do though, is never stop working," Quan said. "I get to work on incredible things. I love personal development and really helping other people. So I'll definitely take on some coaching clients occasionally to help them in their journey. And then I've been doing some public speaking as well and going out and sharing with university kids or going to conferences and speaking."