One South Carolina doctor working on the front lines is putting a smile on the faces of those in his community ahead of the Easter holiday.
Dr. Adam D. Scher traded his medical gear for an Easter Bunny suit and basket to surprise his two daughters and neighbors in Greenville, South Carolina.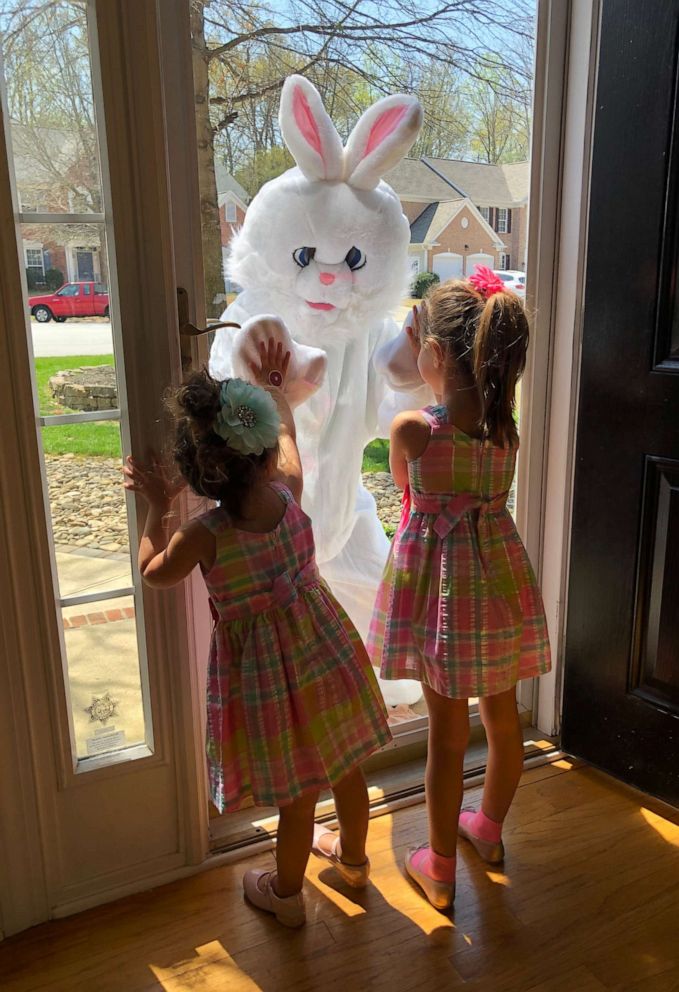 Scher, who has been working in the medical industry for more than a decade and has his own practice at Cypress Internal Medicine, said he has been working overtime over the last few weeks amidst the global battle with COVID-19.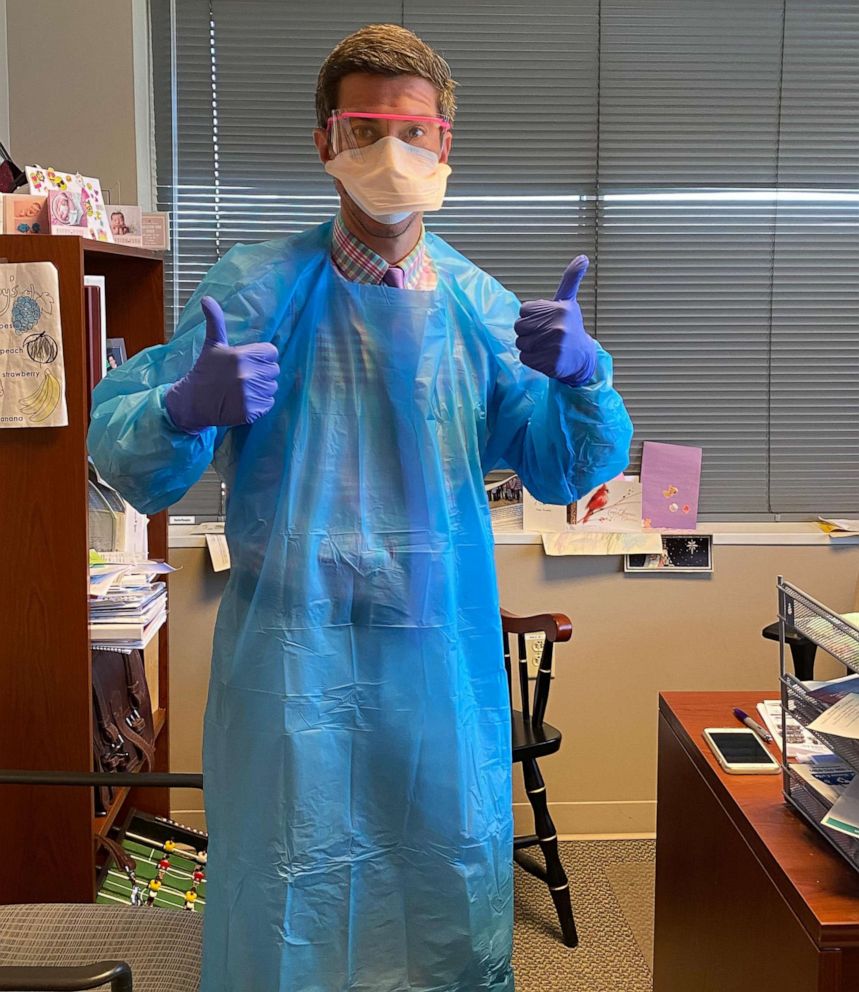 To spread some cheer during a stressful time, Scher decided to dress up as the Easter Bunny for the local kids, including his two daughters -- who are 3 and 4 years old, and look forward to the annual tradition.
"We wanted to create a way to keep the magic rolling for the girls," Scher told ABC News. "As we were talking, my wife actually made the suggestion to spread the joy to our entire neighborhood."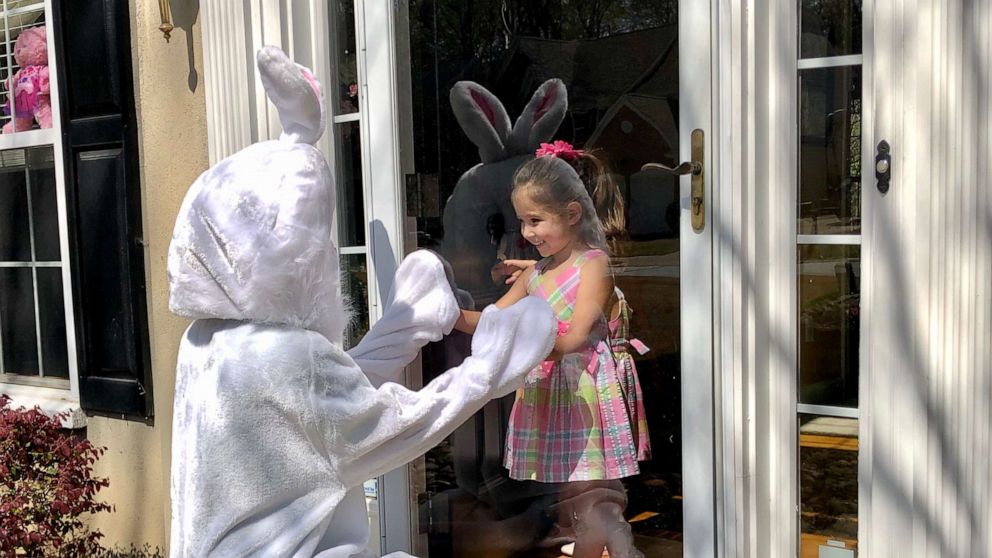 Scher even went as far as tossing some colorful eggs across the lawn for kids in the neighborhood -- all from a safe social distance, of course.
"Honestly, with all that has been going on...all of which I see everyday, this was a welcome moment of joy and happiness. For that hour or two, life was normal," Scher said.