Explore our GMA Valentine's Day guide with DIY ideas, gift picks for your Valentine or Galentine, romantic dinner recipes and more.
Something old, something new, something borrowed ... and something for Fido, too? As weddings have become Pinterest-perfect events, couples have moved to include their beloved furry friends into their big day.
If you or a loved one are thinking of including your pet pooch in your wedding party, you'll want to get your paws on this advice when it comes to attire.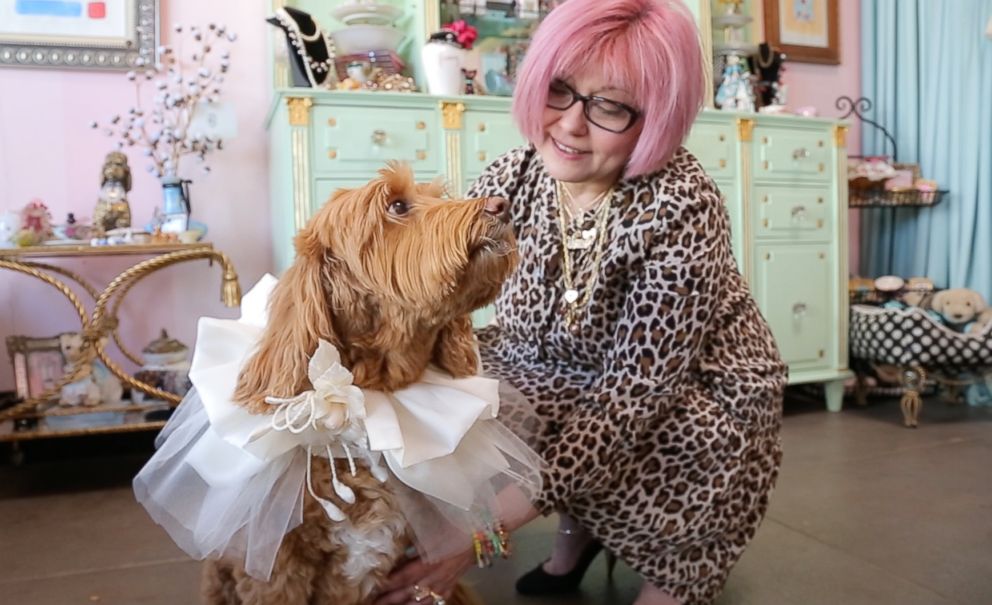 Some businesses offer services to outfit marrying couples' four-legged friends in style.
"My biggest tip for styling dogs is to never put anything on your dog that you wouldn't wear yourself," said Yana Syrkin, owner of Fifi & Romeo. "So please, do not put boots with velcro on your dogs."
Syrkin is a fashion designer and a pet couturier by trade. She opened the Los Angeles atelier 20 years ago. The store caters to dog lovers and their pets, and it specializes in custom designs made out of recycled cashmere.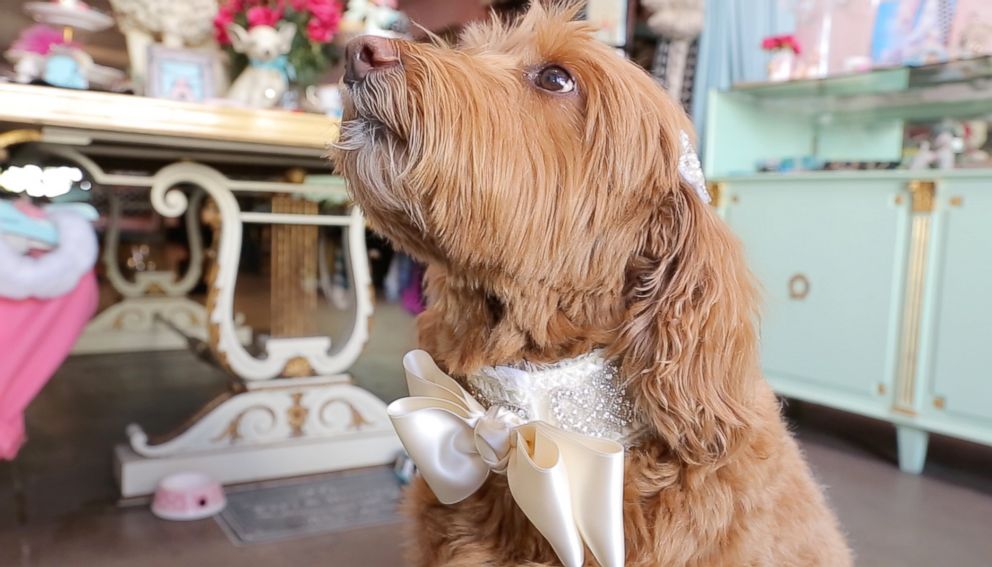 "I believe that having a dog in your wedding is a really wonderful idea. But I do think that it is your day of the wedding and not the day of the dog. So you have to proceed accordingly," Syrkin said.
If you are going to dress the dog, make sure it won't be distracting in any way, and one option is to match or complement the bride's dress.
Syrkin also recommends making sure the dog is comfortable with large crowds.
The size of the dog is another thing to consider.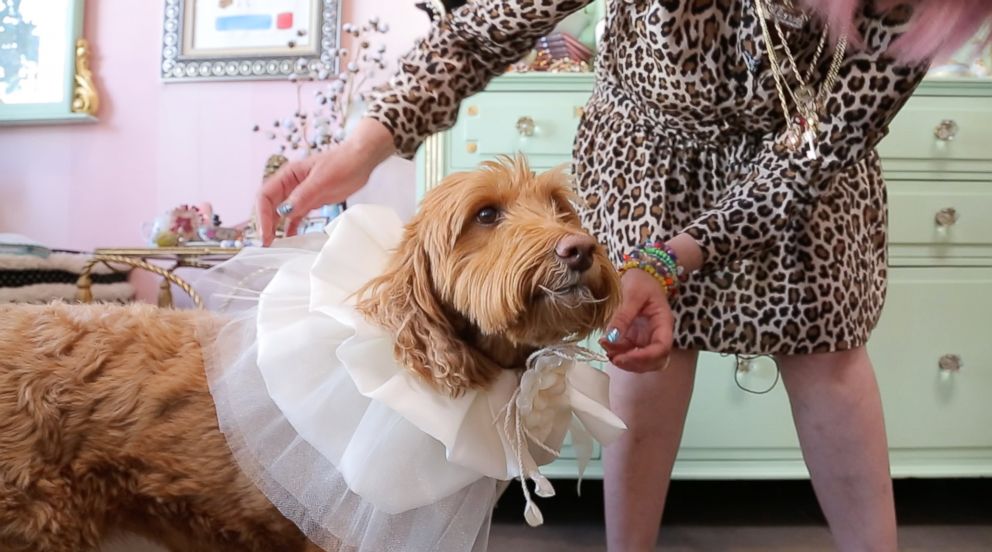 "I design mostly for small dogs because small dogs are the ones that really get cold and require more care, but I absolutely am ready and willing to make anything for a big dog," Syrkin said.
And the weather is another consideration. For a large dog with a lot of fur, accessories may be preferable to clothing.
Syrkin said making sure the dog is comfortable is a priority while also working to match the style of the event.
"If your dog is part of your wedding party, if you're going to dress it or do anything, [then be sure] that it doesn't distract from your wedding and the collar or the accessory doesn't fall off in the middle of the most important moment of your life," Syrkin said.
This story was originally published on Feb. 11, 2019.