This teacher drove to her students' homes after schools closed due to the pandemic
Courtesy Ted Madden/Mesquite ISD
Brandy Hurtado, a teacher at Gray Elementary School in Texas, found the sweetest way to stay connected to her students after their school closed due to the novel coronavirus.
Hurtado, 39, said she wanted to let her students in Balch Springs know just how much she cares for them amid such a scary time. She first began speaking to them via daily virtual check-ins.
"I had been FaceTiming with my students every single day and helping them with their homework," Hurado told "Good Morning America. "Any questions that they have or just random [things] they wanted to tell me. One of the core values at [Gray Elementary School] is students first and that relationship with them means everything."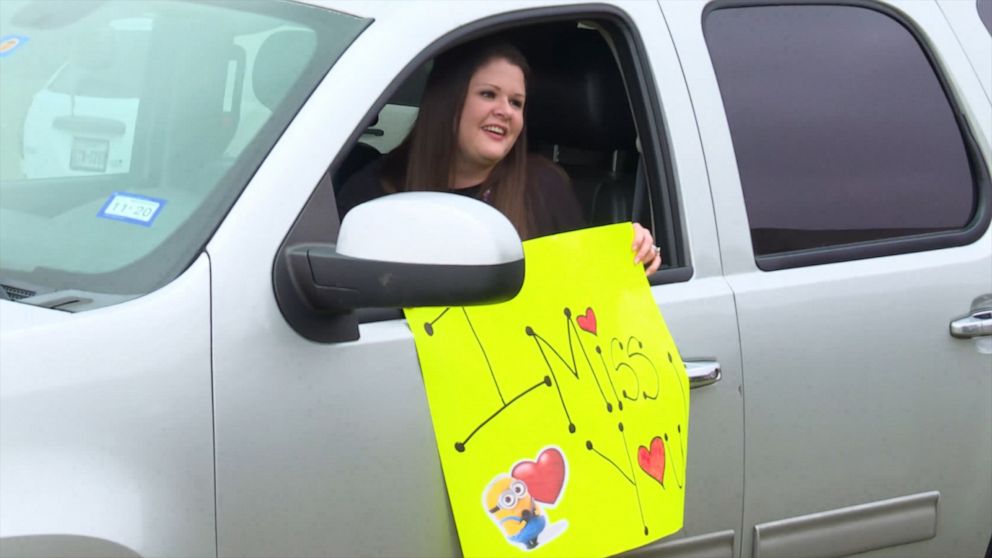 During one of her check-ins, one of her students asked if she could come over and visit.
"I was on a call with one of my students, and I could see that something was bothering him and he said that he missed me and asked if I could come over and see him," said Hurtado.
To adhere to the rules of social distancing, Hurtado came up with the idea to make a surprise visit to each of her students' homes.
"I thought, 'OK, well it's still keeping the social distance if I'm in my car and they're on their porch… I spoke to each of my [students'] parents and asked them to please keep [the drive-by] a surprise from their student," she said.
On March 20, Hurtado made a special drive-by visit to each of her students' homes, with a big neon sign in tow that read, "I miss you!"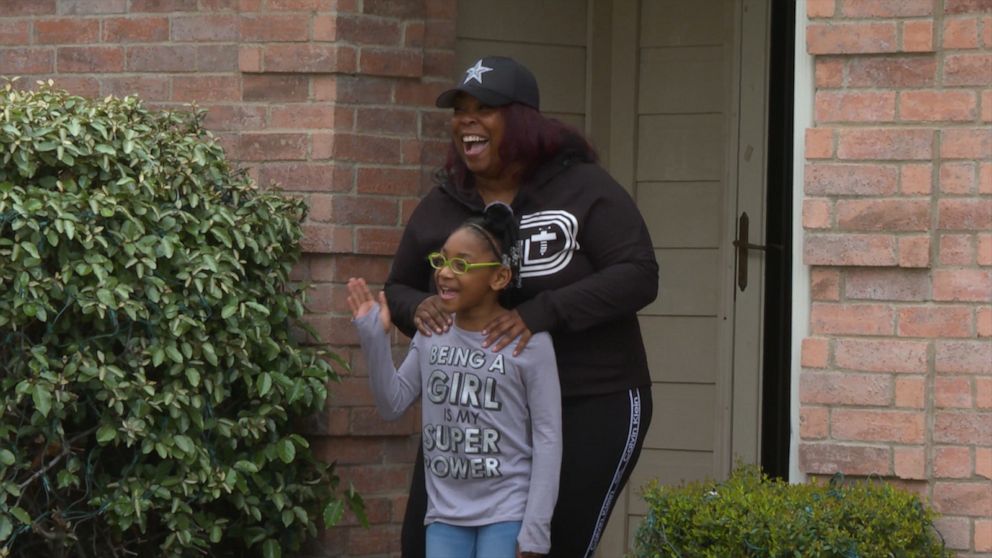 Hurtado said she drove around the whole city, and even to neighboring cities, and even waited for some students to get home.
Caregivers brought their kids to the front door and took photos of the visits, which were later shared on Facebook and have since garnered nearly 10,000 likes.
First-grader Salmon Mitchell, 6, said seeing his teacher brightened his day.
"I was happy because I miss her and I like to go to school a lot," he said. "I like the help she gives me and I like when she helps me do good."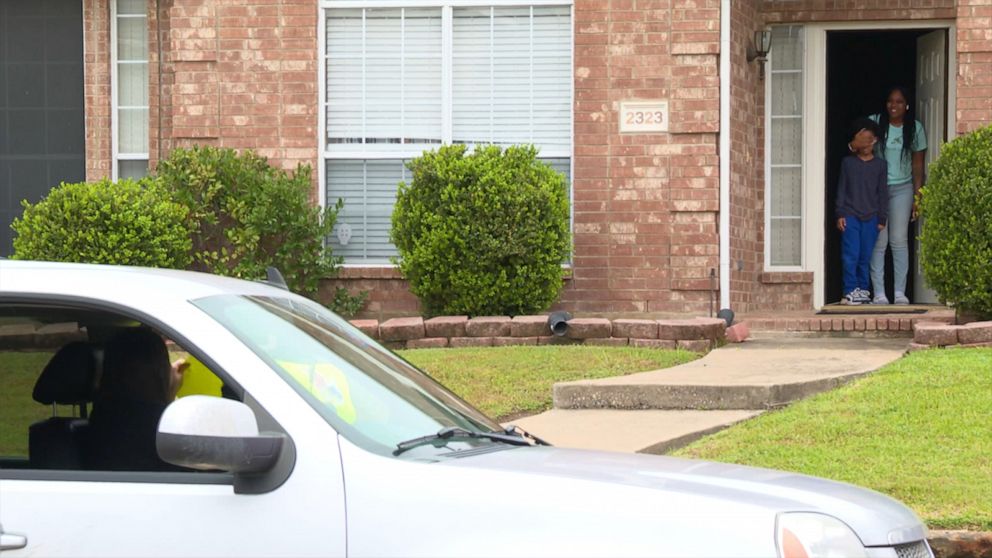 Jennifer LaPlante, principal of Gray Elementary School, lauded Hurtado and the whole staff for their creativity with staying connected during such a chaotic time.
"I say it daily. I am blessed with amazing staff and I am so proud of them. I was not surprised," LaPlante said of Hurtado's visits. "This is who they are and they are passionate about what we do at [Gray Elementary School] and for our kids and our family."
Hurtado said she's happy to bring a bit of "normalcy" and happiness to her students.
"This [pandemic] is stressful for everybody. Teachers had to turn the teaching world upside down within a matter of hours… I gave [my students] a little bit of normalcy and sometimes that's really important for kids," Hurtado said. "They shouldn't be traumatized by everything that's going on."