A year into the pandemic, the stark reality remains -- small businesses are still struggling.
While the country adjusts to the new norms, large organizations and artists across the country are offering a helping hand, including Wells Fargo, which created the We Made A Way campaign to provide financial and technical resources for women- and minority-owned small businesses across the country.
Commissioned to design customized "open" signs under the company's campaign, Sophia Yeshi was tasked with illustrating bold and inspiring representations of small businesses to celebrate entrepreneurs in the pandemic and motivate them to keep going. Yeshi crafted intricate pieces to represent millions of women and minority business owners who were disproportionately impacted by the COVID-19 pandemic.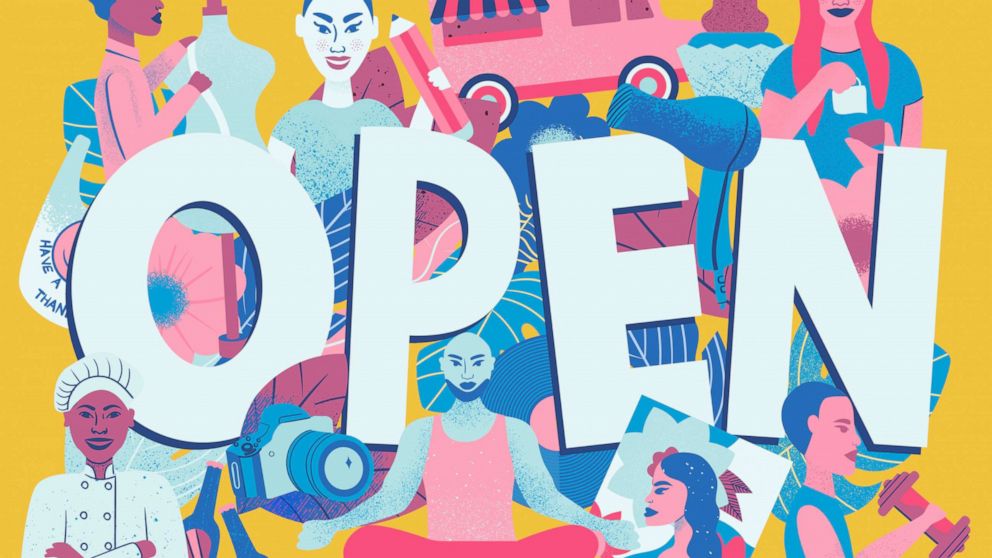 "I think color really has the ability to inspire people and trigger emotions. I wanted to use a color palette that was really exciting and bright and catch someone's eye," Yeshi explained. "Colors are joyful and happy, that was the goal here," she said, pinpointing that she hoped to mobilize a community behind her art.
At the beginning of the pandemic, Roxanne Best, owner of Roxtography, said she was forced to pivot and think outside of the box to maintain steady income.
"When the pandemic was first announced I didn't think it would really affect me -- until March came, and by the end of the month, all of my jobs/travel were canceled. At that point I felt fear. I didn't know what I was going to do to survive," Best said.
Hoping to keep her business alive, Best shifted from in-person yoga and photography classes to outdoor stand-up paddleboarding classes and selling photography prints.
After hearing Best's story, Yeshi designed a sign to symbolize her perseverance.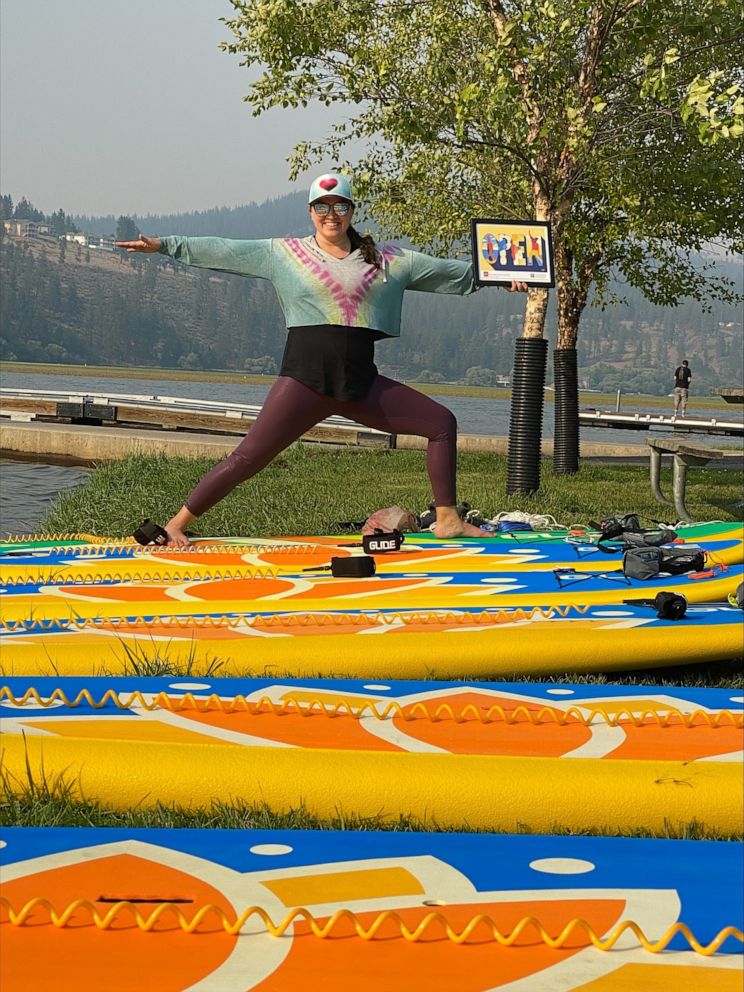 "She had a stand up paddleboarding yoga class that incorporates photography ... very specific, but it was really to show how they figured out how to stay open," Yeshi said.
"I was hoping she would be able to capture all that I do and am, which is a LOT. Yoga, water, ocean and photography were important and she captured it all," Best added.
After hearing these entrepreneurs' stories, Yeshi said she "really made sure she captured the best elements of those businesses." Yeshi, who hails from Baltimore, found her love for art at the mere age of 12, she said.
As a queer artist of color, her passion evolves around shining a light on Black women, women of color and folks in the LGBTQ+ community of all shapes and sizes, she said.
"It was really great to be able to show the diversity of all the small business owners," Yeshi told ABC News.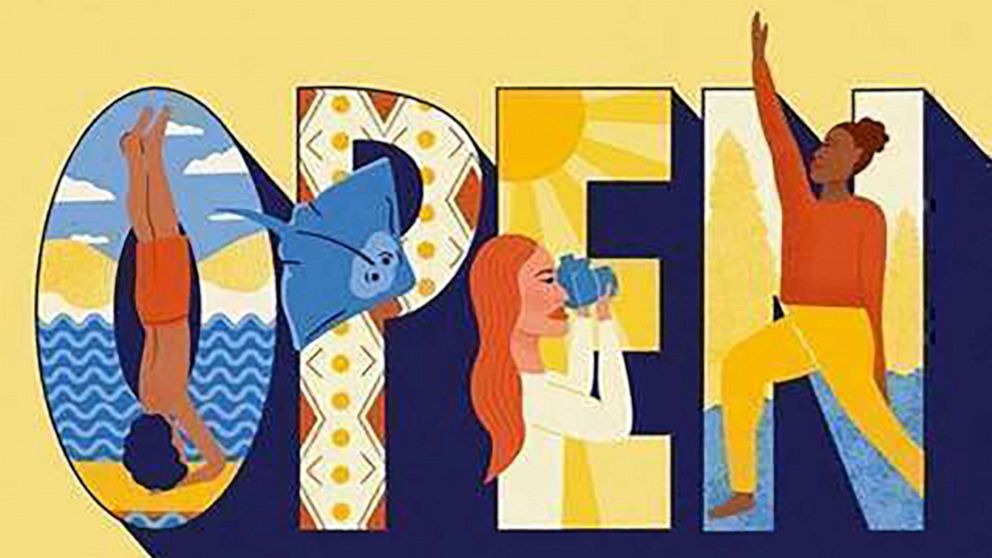 And as a small business owner herself, Yeshi explained that she was also deeply impacted by the pandemic and felt challenged creatively and professionally for upcoming projects.
"In the beginning of the pandemic, a lot of my projects either got canceled or put on hold," she explained. "My work comes from real places and real experiences."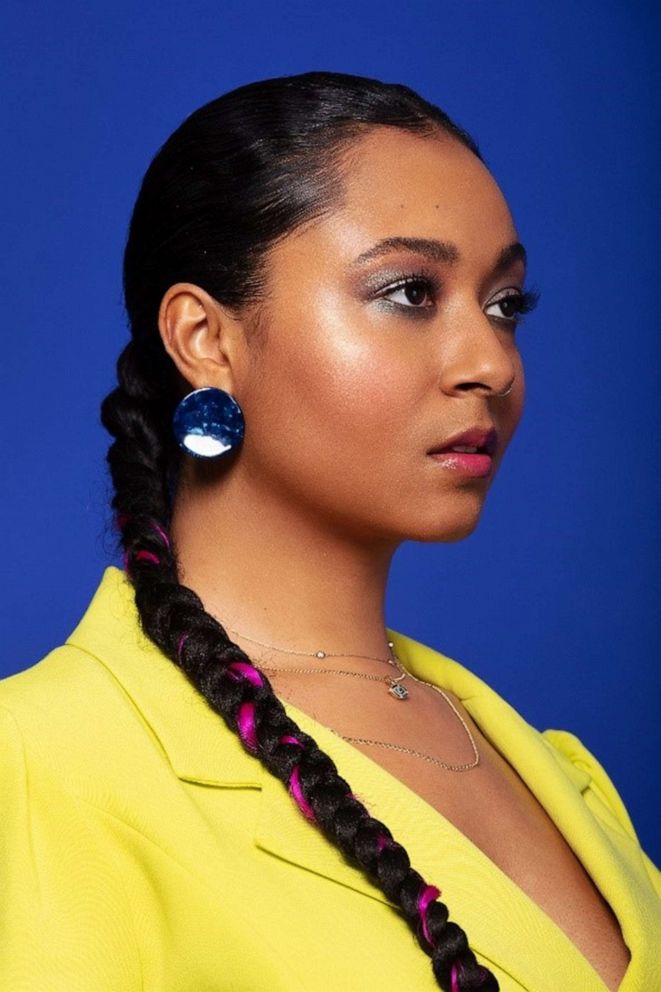 As the COVID-19 pandemic has brought public health and social equity to the forefront, large corporations have pledged millions of dollars to help fund small businesses and artists of color but Yeshi said the country needs permanent progression rather than temporary trends.
"It doesn't just stop at bringing in a freelancer for a project or a campaign, the whole company has to reflect the values," Yeshi said. "The initiatives are only highlighted during the month. Celebrate people year-round, and continuously celebrate them."